Valentines Day Mexico: Top 5 Romantic & Unique Destinations
Are you going to spend a romantic getaway with your boo? What about visiting some of the most beautiful places for having a romantic moment in Mexico?
Surprise the one you love with these lovely destinations and start planning your next trip to celebrate Valentines Day in Mexico! 💚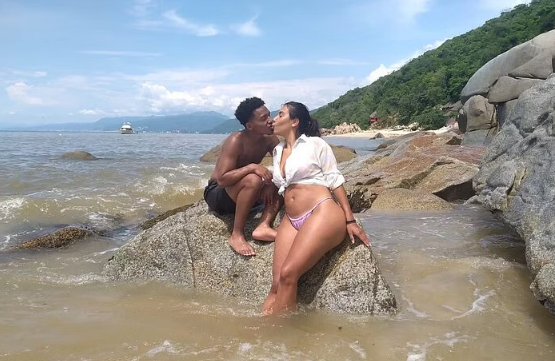 Today we are about to show you some amazing destinations if you are planning to celebrate Valentines' Day in Mexico.
Mexico is perfect for spending a magical honeymoon or another special date with your 'amorcito'. You will not regret falling in love with this country.
Here we share with you our top 5 destinations for spending Valentines' Day in Mexico:
Without further ado, let's start diving into these magical and enchanting destinations!
Yucatán
Valentine's Day in Yucatán is a dreamy escape perfect for a romantic journey. This beautiful Mexican state offers enchanting sites that make hearts flutter. Imagine strolling hand in hand surrounded by ancient ruins steeped in history and love stories that whisper through time.
You can visit the iconic Chichen Itza pyramids, where the ancient Mayan tales add a touch of magic. Picture the following scenario: You kissing your sweetheart in front of the Kukulcan Pyramid. All the stars, the cosmos, and the ancient gods will witness the mystical power of your love.
In the heart of Yucatán lies Merida, a marvelous city with colorful streets. Take beautiful pics of its colonial-era neighborhoods, eat fantastic food, and buy unique souvenirs.
Explore the underground cenotes, and mystical sinkholes offering crystal-clear waters. The peacefulness of these hidden gems creates an intimate setting, perfect for creating timeless and romantic memories.
Finally, Celestún and Sisal are coastal paradises blessed with precious beaches. Imagine walking by the hand with your partner, barefoot on the soft sands, admiring the amazing sight of flamingos painting the sky at sunset, a spectacle that feels straight out of a fairytale.
Yucatán's diversity in offerings, from archaeological wonders to natural spots, makes it an idyllic destination for a memorable Valentine's Day in Mexico. Live a love story straight out of a Hollywood movie, in this case, of a golden age Mexican era movie.
Related tour: Riviera Maya Cenote Tour: Yucatan & Quintana Roo Adventures (9 Days)
Chihuahua
Valentine's Day in Chihuahua is a delight for lovebirds like you seeking an adventure together. This Mexican state offers sweet spots that set the mood for a getaway.
Copper Canyon, the 'Grand Canyon of Mexico,' is a top pick. Imagine riding the 'Chepe' train, kissing each other, through the canyon's stunning landscapes. The views are as captivating as your partner's smile!
Creel, in the Sierra Tarahumara, is another romantic escape. Stroll through its streets, indulge in local delicacies, and share hot cocoa while soaking in the rustic charm.
The Basaseachi Waterfall is nature's poetry in motion. Imagine standing together, mesmerized by the cascading waters and feeling the freshness of the air. Additionally, don't miss out on Paquimé, an archaeological treasure offering a peek into the ancient culture.
Explore the ruins together and feel the history woven into its stones. For a cozy evening, head to Hacienda Bustillos. The tranquil setting and colonial architecture provide an ideal backdrop for a candlelit dinner. Chihuahua will make you fall in love with its diversity, natural wonders, and historic sites. This is a delightful Valentine's Day destination in Mexico.
Check out our tour: Copper Canyon Tour by train (Los Mochis, Mirador del Cerro, Chihuahua / Private or Small Group / 9 Days)
Mexico City
Valentine's Day in Mexico City is a romantic escapade waiting to happen! This metropolis offers you and your partner enchanting spots that are perfect for couples looking to celebrate their love. Chapultepec Park, the city's green heart, is an idyllic spot for having a stroll. Hand in hand, you can wander through its lush gardens or enjoy a boat ride on its lakes. Almost feel the Venice vibes!
For a touch of history and romance, the Xochimilco canals are a must for your trip. Sail on colorful 'trajineras' adorned with flowers, serenaded by mariachi bands, and relish the old-world charm. The Chapultepec Castle, perched atop a hill, offers panoramic views of the city. Imagine watching the sunset together, admiring the sky with orange, and pink, and with the color of passion, red.
Coyoacán, a bohemian neighborhood, has different cafes and cobbled streets perfect for a leisurely-romantic afternoon. Share churros and hot chocolate at a local cafe, feeling the warmth of love in the air. The Diego Rivera and Frida Kahlo House Studio is a testament to art and romance. Admire their works, and learn more about their relationship.
Lastly, a visit to the Condesa and Roma neighborhoods at the heart of Mexico City is a must. Mexico City is an endless tapestry of culture, history, colors, and love, making it a splendid choice for Valentine's Day. Get ready to create cherished moments that celebrate your love story! Love is in the air🎵
Check out: Mexico City Tour: Walk the Iconic Historic Center (3h)
Jalisco
This is a land brimming with charm, and it's a wonderful choice for celebrating Valentine's Day in Mexico. From its amazing local culture to romantic spots, there's something magical about this place that kindles love.
Guadalajara, the capital city, is a perfect blend of tradition and modernity. Wander through the historic center, holding hands, and witness the beauty of colonial architecture.
The stunning Lake Chapala, just a short drive from Guadalajara, offers you a different and unique escape. You can take a leisurely lakeside stroll or have a picnic while admiring the scenic views together. For a dash of romance, head to the charming town of Tequila. The agave fields and distilleries set the stage for a delightful day exploring the origins of Mexico's iconic drink.
In Puerto Vallarta, enjoy a sunset walk along the Malecón, Jalisco's dazzling oceanfront promenade. Listen to the crashing waves as you share intimate moments by the sea with your partner.
The Ajijic magical town is truly a hidden gem you need to visit with your partner. Stroll down its cobblestone streets lined with art galleries, boutiques, and cafes – a perfect setting for a romantic date. With its mariachi music, delicious food, and warm-hearted people, Jalisco is a treasure trove of romance. Kiss your partner with a delicious tequila flavor. Yummy!!
Check out our post: Jalisco Mexican Food: Dishes That Will Enchant You
Oaxaca
The famous and charming state of Oaxaca is pretty popular due to its incredible culture and beauty. Definitely, it is a perfect place for romance on Valentine's Day in Mexico. Its wild-at-heart spirit and mystical spots make it a must-do getaway for lovebirds from all over the world.
The capital Oaxaca City, will enchant you with its colonial architecture and colorful streets. Stroll hand in hand through the Zocalo, feel the local vibes, enjoy the friendly atmosphere, and try some exquisite and fabulous local street food. Imagine kissing your 'amor' with a delicious mezcal flavor. Ay ay ay!!
Monte Albán, an ancient archaeological site, offers a surreal backdrop for a romantic day trip. Explore the ruins while enjoying breathtaking panoramic views of the city. For an intimate escape, head to Hierve el Agua, the petrified waterfalls. Dip into the natural pools and admire with your lover the incredible landscape and the mountains that surround this place.
Also, you can visit and explore the enchanting town of Puerto Escondido for a beachy Valentine's retreat. The lovely beaches in Oaxaca such as Zipolite, Mazunte, and Huatulco, and its stunning sunsets provide a picturesque setting for romance.
Explore the local markets and pick up handmade crafts or artisanal chocolates, perfect tokens of affection for your beloved. Oaxaca's soulful music, delicious gastronomy, and captivating landscapes paint the perfect canvas for romance. Come, celebrate love, and enjoy the culture, traditions, and beauty of Oaxaca!
Check out our post: Food of Oaxaca: 8 Authentic Options
Bonus: Veracruz
As a gift for us to you lovers, we recommend this beautiful state. Here you can dance alongside your lover in the center of this beautiful city where romance is in its streets, in its magical towns, in its food, in its coffee, in its coastal paradises, in the kindness of its people, and in its places full of magic and natural landscapes.
The city of Veracruz is a place full of art, history, and stunning views. It is perfect for a stroll along the Malecón and eating delicious street food. Enjoy the sea breeze, taste some fresh seafood, and enjoy the local music and dance.
El Tajín, an ancient archaeological site, adds a touch of history to your Valentines Day Mexico adventure. Explore the majestic ruins and marvel at the grandeur of Mesoamerican architecture.
For a beachside date, Boca del Río offers serene coastlines and romantic sunset views. Taste a seaside dinner with fresh seafood and toast to your love. Cheers! Veracruz is the perfect place that will charm your heart and the one of your baby this Valentine's Day!
Check out our tour: Veracruz Tour (Mountains, Waterfalls, Rafting / Private or Small Group / 15 Days)