Things to do in


Guadalajara

Destination Video
Overview
You will be impressed by the thousands of things to do in Guadalajara! Located in the heart of the state of Jalisco, Guadalajara is a culturally rich and beautiful city. Indeed, the beauty and incredible history of Guadalajara always attract visitors from all over the world!
If you want a unique experience with the gastronomy of Guadalajara, you have to visit the picturesque town of Tequila. This place is the birthplace of one of the most famous drinks in the world that you can't miss at your parties. That's right, we are talking about delicious tequila.
Also, if you are looking for a more relaxed experience, a trip to Puerto Vallarta is a must. Located on the Pacific coast, Puerto Vallarta is a beach town with amazing beaches and a laid-back vibe. Here, you can enjoy water activities or relax on the beach while drinking a delicious cold beer.
Definitely, to know this state and its surrounding areas is an unforgettable experience. You can know more about Mexico's and Guadalajara's rich blend of culture, history, and natural beauty. Get ready to explore this incredible region and create memories that will last a lifetime.
Getting there &amp around in Mexico/Guadalajara
Get in: by plane
Guadalajara's Miguel Hidalgo y Costilla International Airport (GDL) is situated to the south of the city, adjacent to the Guadalajara-Chapala Highway.
✈️ Flight deals to Guadalajara.
You can get to the city by:
Taxi 🚕:  You can book an airport transfer here.
Uber: Uber drivers are not allowed to pick up passengers at the airport: You can walk to and get it from the nearby UPS distribution center ("Centro de Envios UPS" on Google Maps).
Bus: Use Moovit or Google Maps app to find bus connections from the airport to the city center. The bus departs from Terminal 1.
Get in: b
y bus
Guadalajara has two bus stations:
Central de Autobuses Guadalajara: Located in the suburb of Tonalá, this is the primary bus station for long-distance routes, especially those departing from the state of Jalisco. To reach the city center (Centro Histórico) from here, you can conveniently use the subway or e-hailing services. You can book intercity buses in all of Mexico here.
Old Bus Station (Antigua Estación Central de Autotransporte): Situated just south of downtown, this station serves bus lines connecting to nearby towns like Tequila and Chapala. The buses themselves offer a high level of comfort.
Get around
The downtown area (Centro) is easily explored on foot, covering most attractions within a compact area of about 1 km by 350 m. For longer journeys or traveling in and out of the Centro, consider using buses, subways, e-hauling (Uber, Cabify, or Didi), or taxis. You'll also find touristy horse-drawn carriages (calandrias), although they tend to be pricier.
Where to stay in Mexico/Guadalajara
Budget
This hotel is a friendly and affordable place for travelers in the city center. They have different room choices to suit your budget. It's a super cool place with spaces for meeting travelers from all over the world.
Mid-range
This beautiful hotel in Guadalajara offers you a comfortable stay in a perfect location. It has comfortable, modern, and relaxing rooms. If you are looking for top things to do in Guadalajara, staying here is also a must on your list!
Splurge
Hacienda La Moreda Hotel Boutique & Spa
This is a calm place with a lovely Mexican-style design. You can relax in big rooms, get pampered at the spa, and try delicious Mexican food. You'll have a mix of luxury and tradition at Hacienda La Moreda. Don't forget to add it also to your best things to do in Guadalajara.
Attractions in Mexico/Guadalajara
Visit Tequila Magic Town
Tequila, in Jalisco, is a truly special place. It's famous for tequila, a tasty and famous drink that you need to try at least once in a lifetime. You can visit tequila factories, see how they make it from agave plants, and try some.
The town has pretty streets, yummy food, and Mexican traditions. It's not far from Guadalajara, so you can visit easily and have a fun tequila adventure. Definitely, this town is a must in your things to do in Guadalajara!
Related tours: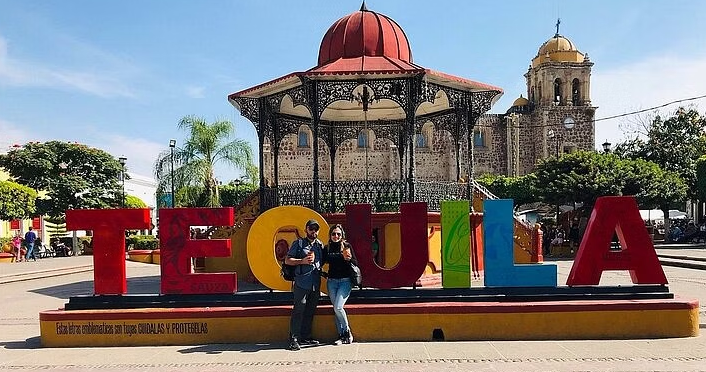 Admire Guadalajara's Historic Center
The Historic Center of Guadalajara is a beautiful place filled with Mexican culture. It has old buildings like the cathedral and the government palace that tell the city's history.
You can visit main squares like Plaza de Armas and Plaza Tapatía, where local people come together. There are street vendors with tasty food and enchanting restaurants to try local dishes. It's a great spot to experience Guadalajara's life, art, and delicious food.
Related tours: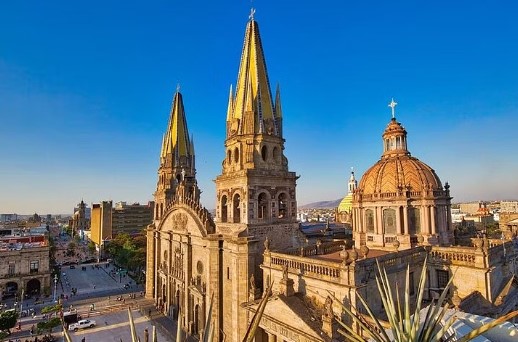 Relax on a Beautiful Beach in Vallarta
Vallarta is a wonderful place for nature lovers near Guadalajara. Here, you can explore beautiful jungles, see different animals, and relax on wonderful beaches. It's great for outdoor adventures like horseback riding, hiking, bird-watching, and zip-lining.
You can also enjoy water activities like snorkeling and kayaking. This natural paradise is a peaceful escape from the city, and it's a must-visit if you're looking for things to do in Guadalajara.
Related tours: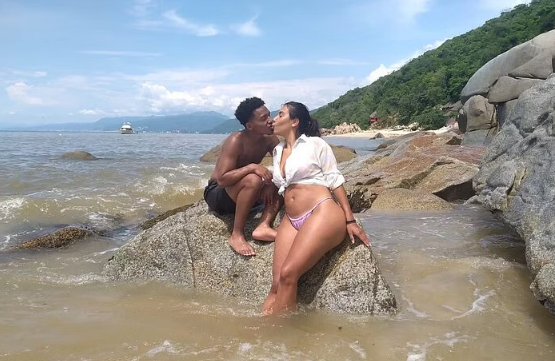 Visit a Local Tequila Distillery
Tequilera Selecto de Amatitán is a local tequila distillery near Guadalajara. You can visit and learn how they make tequila from agave plants.
They show you around, explain the process, and let you taste different tequilas. Definitely, it's a fun way to learn about tequila and one of the greatest things to do in Guadalajara.
Related tours: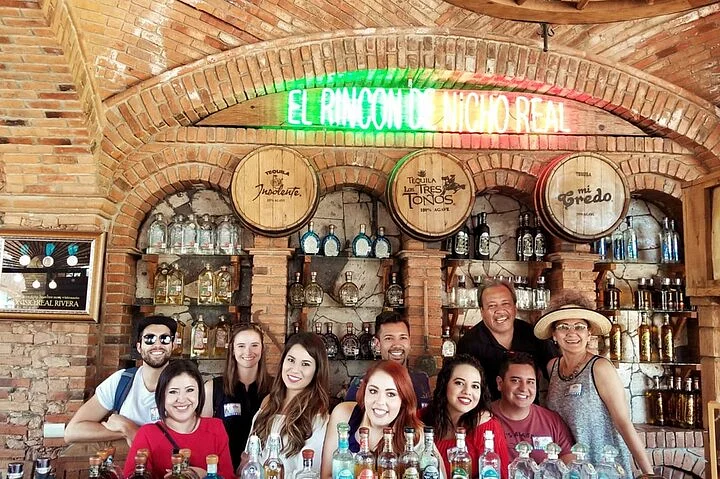 Try Cantaritos at Cantaritos Cheche's
Cantaritos Cheche's is a famous place in Guadalajara where you can try a special Mexican drink called "cantarito." It's a refreshing drink made with tequila and served in clay mugs.
This spot has a fun atmosphere, and it's a great way to taste local flavors while you're in Guadalajara. Don't miss out on this unique experience!
Related tours:
Tours &amp activities in Mexico/Guadalajara
Dinning &amp cuisine in Mexico/Guadalajara
One of the things to do in Guadalajara like a local that will blow your mind is to visit this spot. In this place, you can try some tasty Mexican-style tortas with delicious fillings like carne asada (roasted meat) and 'chorizo'.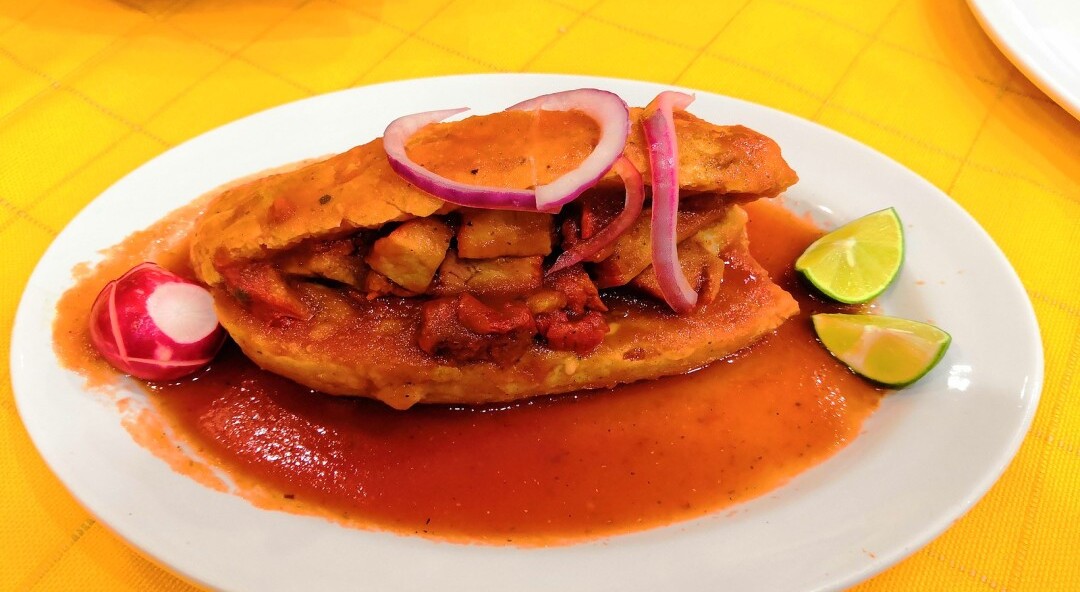 This spot is definitely a must-visit for foodies. This restaurant serves up incredible 'birria', a traditional Mexican stew often made with tender goat meat. The amazing flavors and friendly atmosphere make it a top choice for experiencing authentic local cuisine in Guadalajara.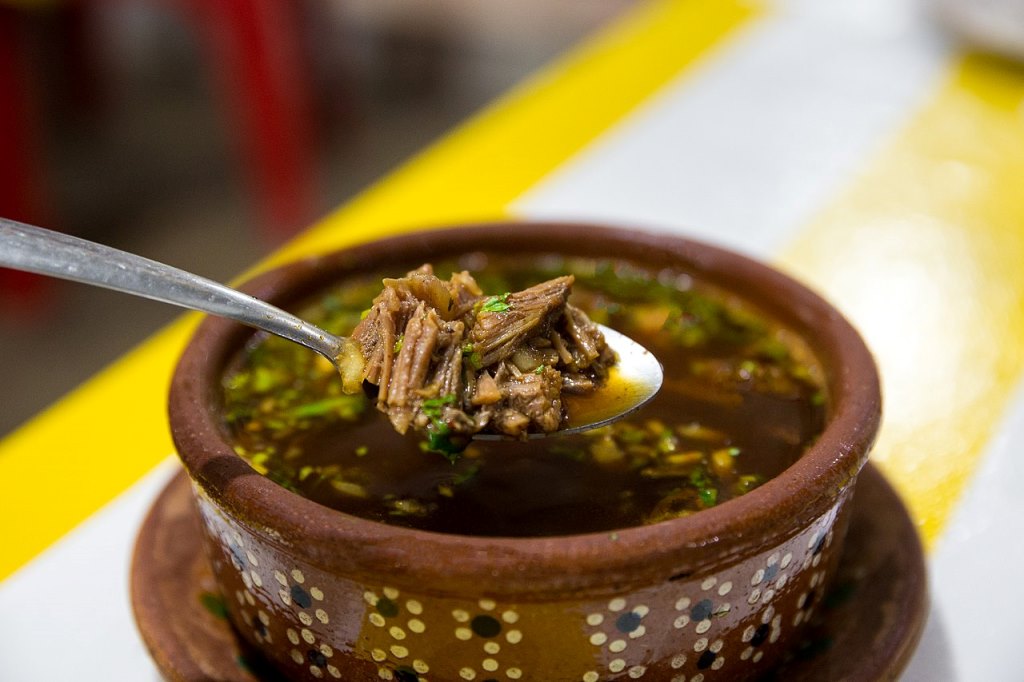 Looking for luxurious things to do in Guadalajara? Sagrantino Restaurant in Guadalajara offers you an exquisite and elegant dining experience. The elegant vibes and attentive service make it a perfect spot for a memorable meal in the heart of Guadalajara.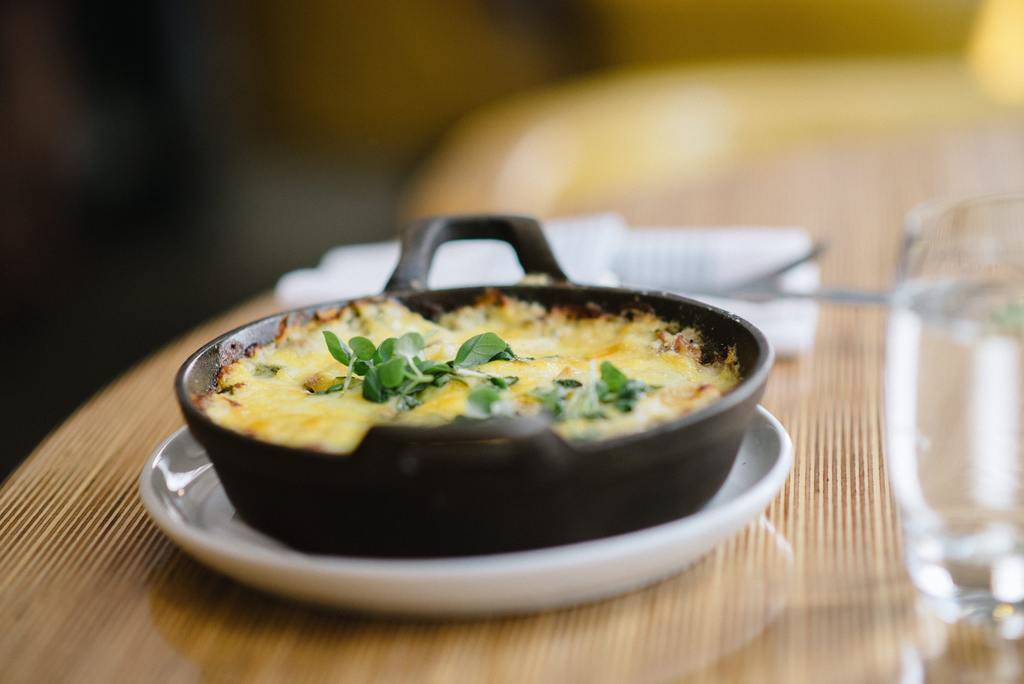 Shopping in Mexico/Guadalajara
Libertad Market – San Juan de Dios
This big market has many things to see and buy, like fresh food and handmade stuff. You can also find clothes and gadgets here. Visiting this market is one of the exciting things to do in Guadalajara to experience Mexican culture. If you want to buy a unique souvenir, Mexican crafts, or anything that will make you remember Mexico, this place is perfect!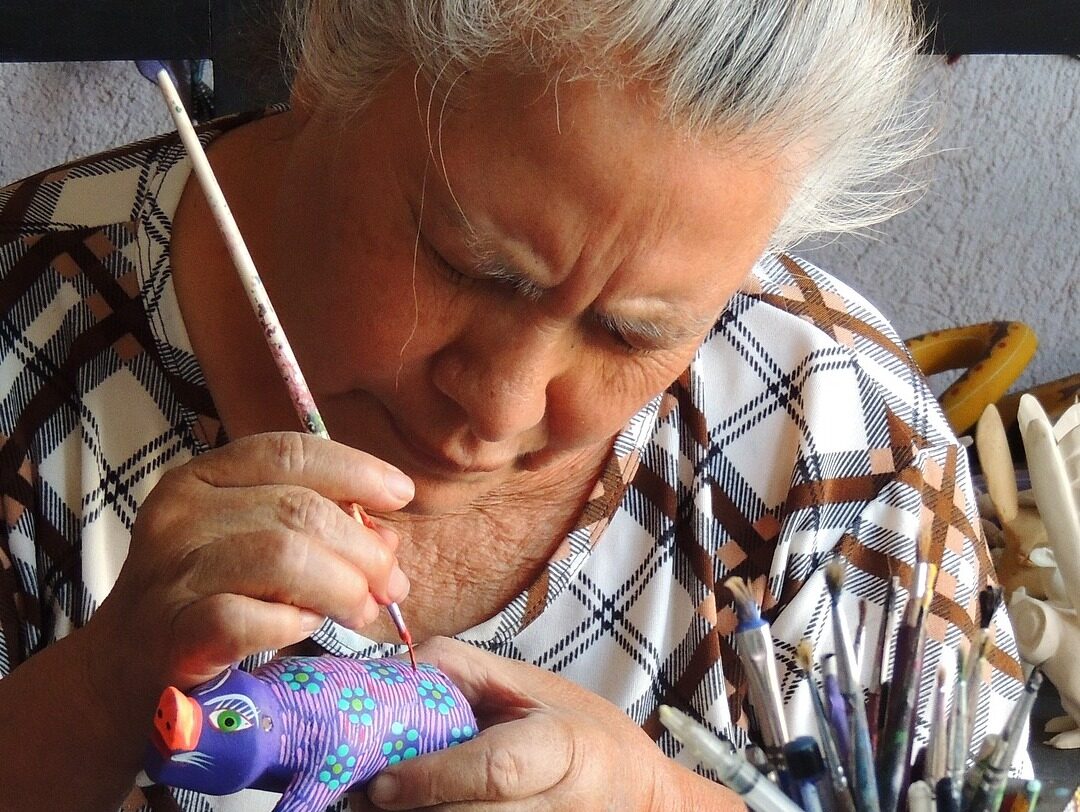 Punto Sur is a big shopping mall in Guadalajara where you can enjoy art, music, and good food. There are art shows, live music, and fun classes. Also, you can eat tasty Mexican and other types of food at some top restaurants. It is an excellent place to have perfect leisure time with your friends and family. If you want to try some ice cream, or coffee or simply stroll around the big halls, you need to visit this place!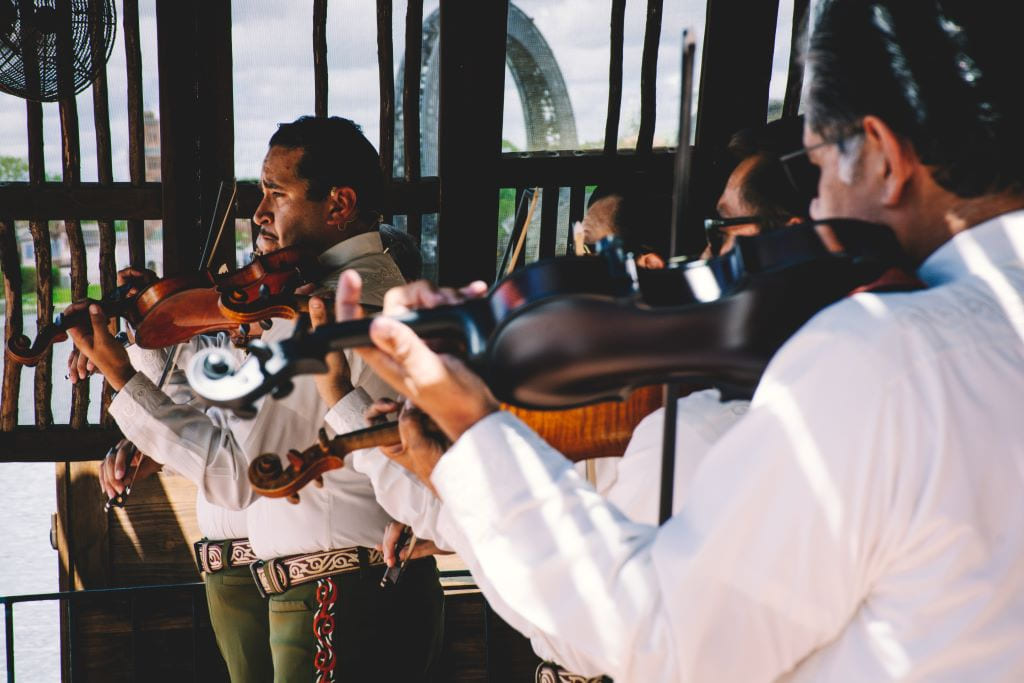 Trip Ideas &amp Stories in Mexico/Guadalajara
FAQ's about Mexico/Guadalajara
Where is Guadalajara located?
Guadalajara is located in Mexico, in the western part of the country. It's in the state of Jalisco, which is known for its rich culture and traditions. Guadalajara is one of the largest cities in Mexico and a must place to visit.
Is it safe to travel to Guadalajara?
Guadalajara is generally a safe city for tourists. Like any destination, it's essential to take standard safety precautions, such as avoiding poorly lit areas at night and keeping an eye on your belongings. It's advisable to stay informed about the current local conditions and follow travel advisories.
Avoid unforeseen events and take with you an insurance policy that covers any problem on your trip. 
What to pack?
When packing for Guadalajara, it's a good idea to bring comfortable clothing suitable for warm weather, especially if you visit during the hot months. Don't forget comfortable shoes for walking, sun protection like sunscreen and a hat, and some Spanish phrases can be helpful. Also, remember your passport, any necessary medications, and travel documents.
Are there any kid-friendly activities and entertainment in Guadalajara?
Absolutely! You can visit parks like the Metropolitano Park or the Guadalajara Zoo, where children can see beautiful and impressive animals. There are also museums like the Children's Museum (Museo Trompo Mágico) with interactive exhibits. Exploring the historic city center on a biking tour can be fun for kids too. You and your kids can admire the city's most beautiful spots.
Are there any dress codes and cultural norms to follow in Guadalajara?
Yes, in Guadalajara, it's generally good to dress modestly, especially when visiting religious sites. Wearing shorts and sleeveless tops may not be appropriate. Mexicans are friendly, so politeness and respect are very valued. It's customary to greet with a handshake or a friendly "Hola." Tipping is common in restaurants and for services. Learning a few basic Spanish phrases can be helpful and appreciated.
Are there any sustainable travel initiatives in Guadalajara?
Yes, Guadalajara has some sustainable travel initiatives. There are eco-friendly hotels and restaurants that focus on reducing waste and conserving resources. Many public transportation options are also environmentally conscious. Visitors can participate in local eco-tours or support businesses that prioritize sustainability.
Is there any internet and mobile phone access?
Yes, there is internet and mobile phone access in Guadalajara. Most hotels, cafes, and public places offer free Wi-Fi. You can also get a local SIM card for your mobile phone to have data access. Mobile coverage is generally good in the city, so staying connected is easy.
What's the best time to visit Guadalajara?
The best time to visit Guadalajara is during the dry season, which runs from November to April. This period has pretty nice weather with mild temperatures, making it ideal for outdoor exploration.
What cultural events and festivals are celebrated in Guadalajara
Guadalajara hosts various cultural events and festivals throughout the year. The most famous is the International Mariachi Festival, celebrating traditional Mexican music. Other important events include the Guadalajara International Film Festival (FICG) and the Day of the Dead celebrations, where the city comes alive with colorful altars and parades.
Which is the most commonly spoken language in Guadalajara?
In Guadalajara, the predominant language is Spanish. While English is not as prevalent as Spanish, it has a growing presence, particularly in areas influenced by tourism and international commerce. Visitors can often find English-speaking individuals in tourist-centric locations such as hotels, restaurants, and select businesses. Additionally, younger generations and professionals in fields like tourism and international trade may possess a higher degree of English proficiency.
What is the currency and exchange in Guadalajara?
The currency used in Guadalajara is the Mexican Peso (MXN). You can exchange your currency for pesos at banks, exchange offices, or ATMs in the city.