Things to do in


Baja California

Destination Video
Overview
If you are looking for a place with thousands of cool things to do in Mexico, you will be surprised by all the things to do in Baja California!
Located on the stunning Pacific coast of Mexico, Baja California is a true paradise for nature lovers, adventure seekers, and anyone seeking a relaxing paradise far away from the hustle and bustle of everyday life. This lovely region has a lot of natural wonders, from its incredible mountains to the blue waters of the Sea of Cortez.
One of the most famous things to do in Baja California is visiting Los Cabos. This beautiful city is a gateway to the region's most stunning natural attractions, including the Cabo San Lucas Arch, a natural rock formation that towers over the sea. Also, you can take a boat ride to the Arch and explore the area's incredible marine life, including sea lions, dolphins, and even whales.
But perhaps the most magical thing about this place is its people. Known for their warmth, hospitality, and love of life, the locals will make you feel right at home in this stunning corner of the world. Baja California has nature, wildlife, delicious food, fun, party, and a lot of Mexico's culture and history. Definitely, this piece of heaven on earth has something for everyone.
Getting there &amp around in Baja California
Get in: by plane
Tijuana International Airport (TIJ), also known as General Abelardo L. Rodríguez International Airport, is located in Tijuana, Baja California. It is situated near the U.S.-Mexico border. The airport is approximately 5 kilometers (3 miles) from the city center of Tijuana. This is one of the best airports to arrive at when planning to visit Baja California.
✈️ Flight deals to Baja California.
You can get to the city by:
Taxi 🚕:  You can book an airport transfer here.
Uber: You can use Uber and other ride-sharing services at Tijuana International Airport (TIJ) for transportation to various locations in Tijuana, and across the U.S.-Mexico border into San Diego, California.
Get in: b
y bus
The main bus companies along the Transpeninsular Highway between Tijuana and San José del Cabo include:
Autotransportes de Baja California (ABC): Autotransportes Aguila is a bus company in Baja California, which offers reliable transportation services along the Transpeninsular Highway from Tijuana to San José del Cabo.
Autotransportes Aguila: It is a bus company in Baja California, providing transportation services along the Transpeninsular Highway, connecting Tijuana and San José del Cabo.
Get around
Walking is a good way to get around certain areas in Baja California, particularly in cities and towns. In places with well-maintained sidewalks and pedestrian-friendly infrastructure, exploring on foot can be enjoyable. However, for longer distances or less urban areas, you may need to rely on other transportation options like buses, taxis, or car, bike, and moto rentals. Always consider the local conditions and your destination when deciding to walk.
Where to stay in Baja California
Budget
Discover the friendly ambiance of Peace Hostel in La Paz, Baja California. This welcoming hostel offers you affordable lodgings in a calm environment.
Strategically situated, it provides convenient access to a range of things to do in Baja California.
Feel the local atmosphere and enjoy your stay at Peace Hostel while exploring the captivating attractions of the region.
Sofia Hostel Cabo in Cabo San Lucas, Mexico, offers you a budget-friendly stay. With a central location, it offers easy access to the captivating attractions of the area.
Relax in comfortable accommodations and embrace the friendly atmosphere.
Whether you're seeking relaxation or adventure, Sofia Hostel Cabo provides an ideal base for exploring the beauty and excitement of Cabo San Lucas.
Mid-range
Marisol Hotel Boutique in San Jose del Cabo offers you a charming retreat.
Located in a picturesque setting, it provides a relaxing escape while being close to various attractions. Here, you can discover the beauty of San Jose del Cabo and explore the nearby attractions.
With personalized service and comfortable accommodations, it's an ideal choice if you are seeking a peaceful getaway.
Splurge
This amazing place offers you a luxurious escape overlooking the stunning Sea of Cortez.
With elegant rooms, a world-class spa, and breathtaking ocean views, it's a relaxing treasure.
The resort's prime location also makes it a perfect starting point to explore the impressive marine life, beautiful beaches, outdoor adventures, and more things to do in Baja California.
Villa del Arco Beach Resort & Spa Cabo San Lucas
It is a picturesque oasis by the sea. With stunning views of the Arch Rock formation, it offers you upscale accommodations, multiple pools, and a soothing spa.
This resort is perfect if you are looking for both relaxation and adventure. Explore the vibrant Cabo scene, water activities, and the charm of Baja California. As you can see, there are plenty of things to do in Baja California, from local vibes to luxurious experiences.
Attractions in Baja California
Visit Cabo San Lucas
Cabo San Lucas is a famous destination that offers you different exciting experiences. You can enjoy water adventures like snorkeling, diving, and sport fishing in the stunning Sea of Cortez.
Also, you can explore the iconic El Arco (The Arch) rock formation in Los Cabos, relax on beautiful beaches, and enjoy a lively nightlife scene. From marine wonders to cultural explorations, Cabo San Lucas promises unforgettable things to do in Baja California.
Check out our Los Cabos Arch Tour (& Playa del Amor by Glass Bottom Kayak / Group / 3h)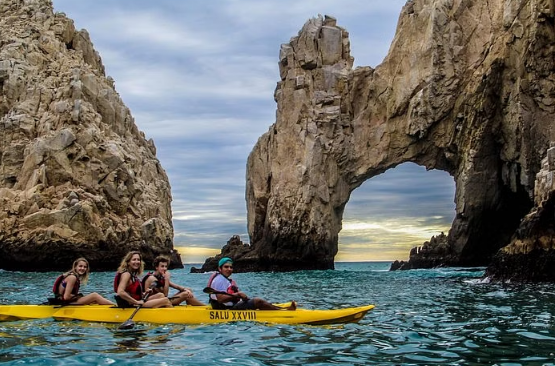 Whale Watching
Whale watching in Baja California is a truly once-in-a-lifetime experience that brings you up close to these majestic creatures. The Pacific coastline becomes a natural theater as gray whales migrate from Alaska to the warm waters of Baja California to breed.
Witness these beautiful animals and create memories that last a lifetime. It's one of the most captivating things to do in Baja California, which shares with you a deep connection with nature's wonders.
Check out our Los Cabos tour (Snorkeling in Chileno Bay & Santa Maria Cove / Group / 3h)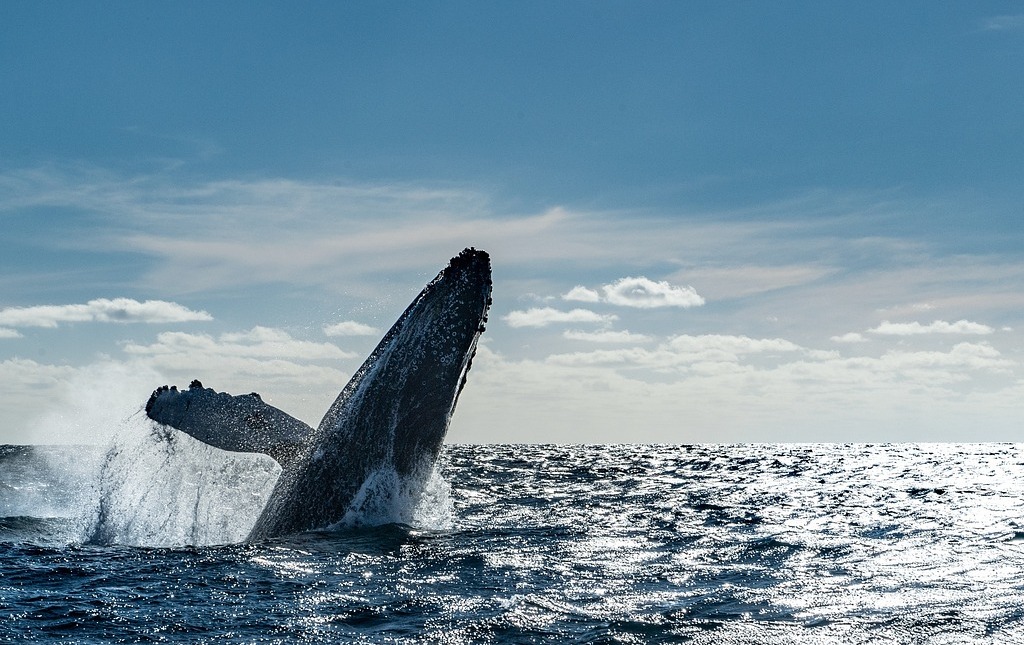 Visit Todos Santos Magic Town
Todos Santos, located on the Baja California Peninsula, is a charming oasis known for its artistic vibes and laid-back atmosphere. This picturesque town offers a blend of traditional Mexican culture and contemporary artistry.
You can stroll through its pretty-as-a-picture streets lined with colorful buildings, explore art galleries, taste delicious local cuisine, and enjoy beautiful beaches. If you are looking for a tranquil escape with a touch of creativity, Todos Santos is perfect for you!
Check out our Todos Santos Tour (City and Cerritos / Private / 4h)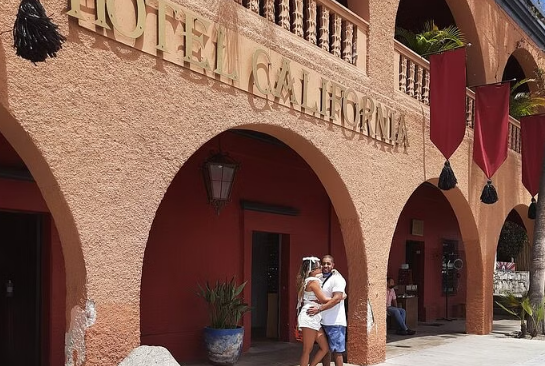 Fox Canyon Hiking Experience (Cañón de la Zorra)
Discover the natural beauty of Baja California at Fox Canyon. In this hidden gem, you will discover a refreshing oasis in the middle of an arid landscape. Also, you can hike through scenic trails, surrounded by lush vegetation and clear pools of water.
Enjoy swimming, picnicking, and immersing yourself in peace and beauty. Fox Canyon is a must-visit destination for nature lovers and those looking for some authentic things to do in Baja California. Also, it is a must to experience the unique landscapes of Baja California in this mystical and magical place.
Check out our Jeep Los Cabos (Caduaño & Fox Canyon / Private / 6.5h)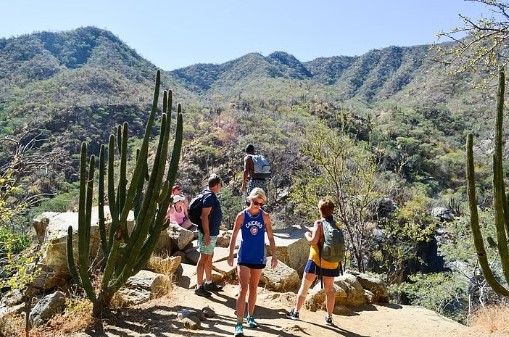 Visit Cabo Pulmo National Park
Explore the captivating marine world of Baja California at Cabo Pulmo National Park. This protected area is a popular spot for divers and snorkelers, where you can see coral reefs and diverse marine life. Get ready to swim in crystal-clear waters with colorful fish, rays, and sea turtles.
As a UNESCO World Heritage Site, Cabo Pulmo offers you a truly remarkable underwater experience and is a must-visit destination for nature enthusiasts and adventure seekers alike.
Check out our Cabo Pulmo Tour (Jeep car / Private / 6h)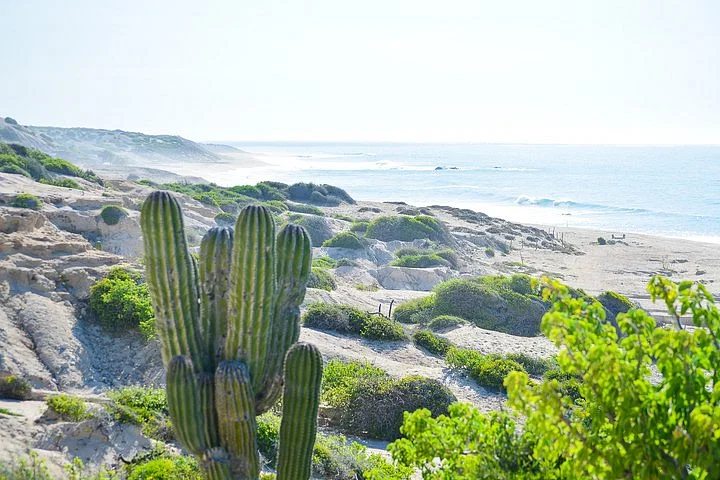 Tours &amp activities in Baja California
Dinning &amp cuisine in Baja California
Discover the amazing flavors of Baja California at Las Iguanas' local stand in La Paz. This spot offers you a variety of local dishes and fresh seafood such as the famous "almeja chocolata" (clam).
This curious typical Baja California dish will give you an idea of ​​what this beautiful state has to offer in terms of seafood. Unique, authentic, and wonderful food that you have to try at least once in your life, is in Baja California. Write this place down for your list of things to do in Baja California!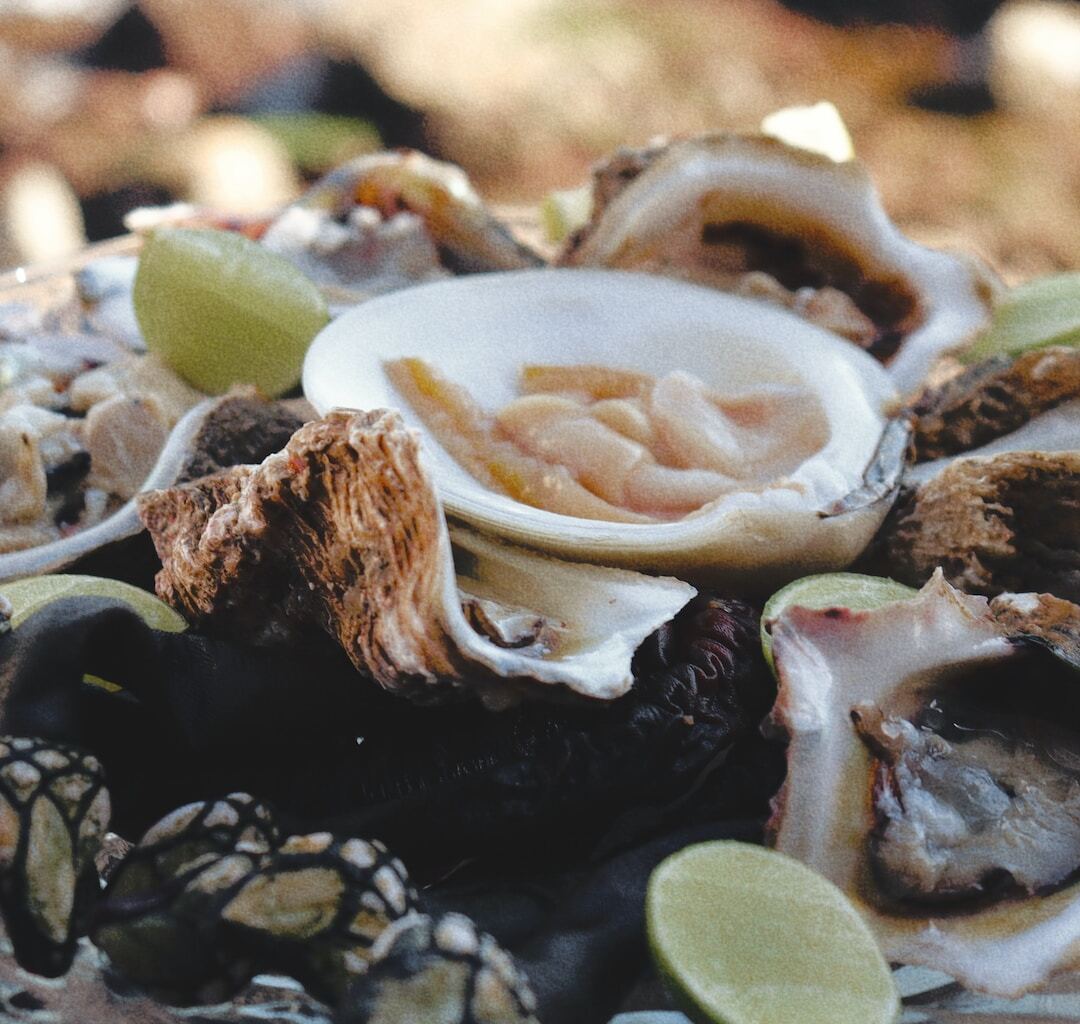 In this place, you can appreciate how local and gourmet food blends in a feast of unique flavors. Also, take lots of photos for Instagram in local stalls full of colors and incredible flavors of Baja California. El Merkado is a must-visit for food enthusiasts like you who are seeking memorable, authentic, and unique experiences and things to do in Baja California.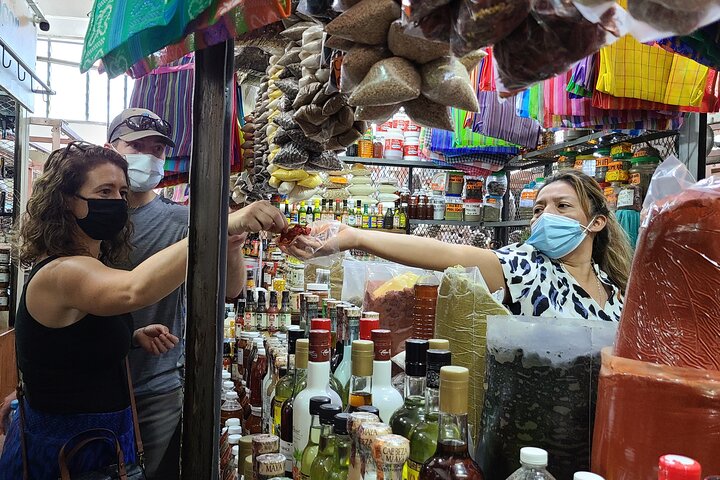 This restaurant is located inside The Club at Solaz hotel, where there are other exquisite restaurants that stand out for their luxury and delicious signature cuisine. In this place, you can enjoy freshly caught dishes while admiring the stunning ocean views. Al Pairo is a perfect spot for a relaxed and flavorful dining experience in Cabo San Lucas.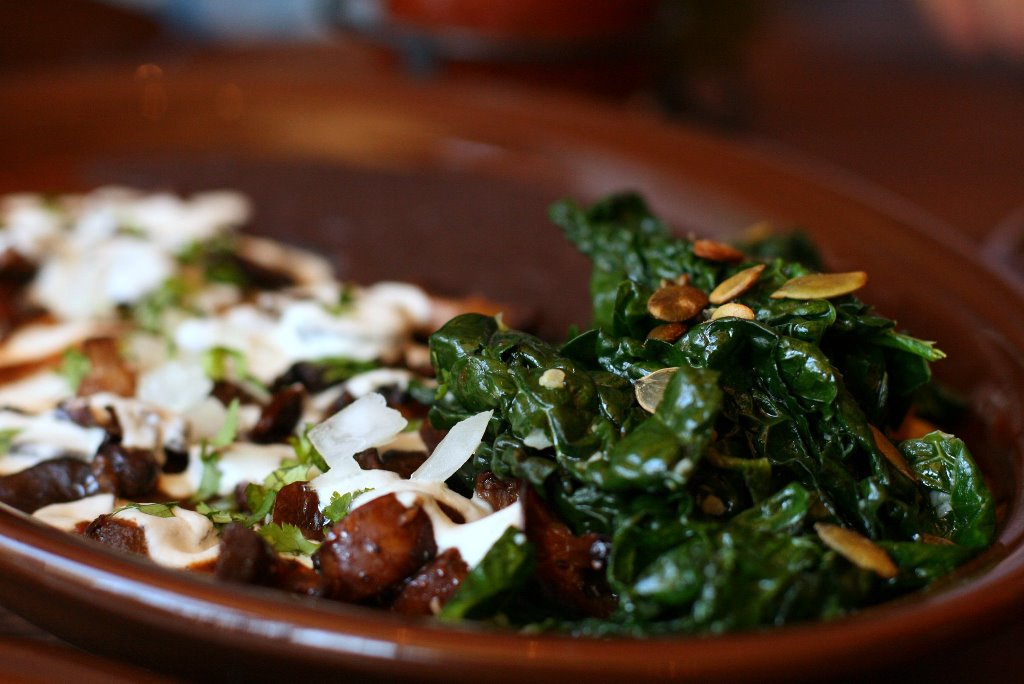 Shopping in Baja California
Discover the enchanting Yekkan Handicrafts in Ensenada, Baja California, where traditional craftsmanship comes to life. This charming shop shows a captivating collection of handmade treasures, including textiles, ceramics, and unique jewelry.
You can experience Cabo's local culture as you explore the exquisite pieces, each reflecting the artistic heritage of Baja California. A visit to Yekkan Handicrafts is a journey into the heart of craftsmanship, colors, tradition, and creativity.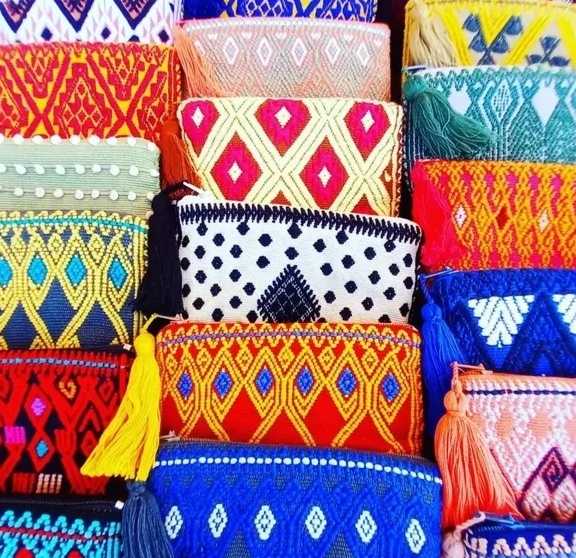 Trip Ideas &amp Stories in Baja California
FAQ's about Baja California
What's the best time to visit Baja California?
The ideal time is between November and April when the weather is pleasant and dry. This avoids the extreme heat of summer and the rainy season. Once you know the thousands of things to do in Baja California, you will realize how important it is to always check the best season before coming to this magical destination.
What's unique about Baja California's cuisine?
Some of the best things to do in Baja California is to try its exquisite gastronomy. Baja's culinary scene is renowned for its fresh seafood, especially fish tacos. The fusion of Mexican and Mediterranean flavors is showcased in dishes found in local and gourmet restaurants, making it a food lover's paradise.
Are there any cultural festivals in Baja California?
Yes, Baja hosts vibrant events like the Ensenada Carnival in February, celebrating local traditions with parades and festivities. The Tijuana Cultural Center offers year-round exhibitions, performances, and workshops showcasing regional culture.
Is Baja California a safe destination for travelers?
Baja California is generally safe for tourists due to the impressive number of visitors that visit and live in this place. However, it's advisable to stay in well-traveled areas, follow local advice, and take precautions like securing belongings. Before enjoying the incredible things to do in Baja California, please always check out travel advisories for updates before your trip.
What are the top beaches to visit in Baja California?
Indeed, Baja California has breathtaking beaches! For instance, Playa del Amor in Cabo San Lucas, Playa Balandra and its turquoise waters, and the tranquil shores of San Felipe and San Quintín, are all perfect for relaxation and water activities. The truth is that Baja California has a great variety of wonderful and beautiful beaches. As you can see, there are plenty of things to do in Baja California!