Adventures and tours with local vibes
Discover authentic experiences.
or
Book tours created by local experts:
Meet our local experts
Discover unique places with passionate locals
Why travel with us?
Vibe Adventures is a marketplace for local tours, offering socially-conscious, genuine, sustainable, and mind-broadening immersive experiences.
Vibe's guide was knowledgable, flexible, tireless & polite -- a gracious host proud of his country. Our family of 5 asked Vibe to customize a few things and we couldn't ask for more. The days in Mexico City were a blast. Cute hotel in w/ very helpful staff. Excellent pastries across the street in our cool "Roma" neighborhood (which we asked for). Impressive museums (Museo de Archeologia was a huge & wonderful surprise), bikes thru parks, delicious street food, musicians performers throughout.
Madison515

Facebook (September 2018): "Vibe Adventures organized a 3-week customized trip to Europe & FIFA 2018 in Russia for me and my dad this summer. What can I say? We enjoyed it a lot! 6 ... countries, lots of impressions, great pictures & memories. Similarly, except for all […] bookings of transportation, accommodation, and excursions, we got a detailed list of additional activities to do in each destination. So, we could easily plan our day and choose the things we are really interested in ..."
Ricardo, Mexico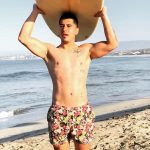 Tourradar (July 2021): "The best trip ever! We were in 18 day private tour of Mexico "North 2 South Advanture with our tour guide Carlos. He is very attentive, knowledgeable young man who loves what he does, probably therefore our tour became even more adventurous and fun. We started in Mexico City and travelled through 7 states and each of them was so unique and different. Carlos did his best to let us feel and taste this beautiful country from different aspects. He introduced us not only with archeological sites but also with Mexico's diverse ethnography, music, traditional food and many other things. Thank you Vibe adventures for this great trip and unforgettable memories."
Keti and Dinara, Canada

Tourradar (July 2021): "Fabulous experience! I visited such interesting locations in part of Mexico that I didn't even know existed. The country, the culture, the food and the heritage of the state of Michoacan were all the best. And the accommodation of my personal desires and wants were incredibly well taken care of by my tour guide Alex…..he was the best!!! I have traveled the world and I have never been taken better care of than I was by Alex.
Fred, USA

TripAdvisor (October 2019): "As non-Spanish speakers, our priority was convenience and safety. That is to say, Vibe Adventures really delivered on these points! Our trip was split into 2 sections, Mexico City area and around, as well as Merida/some areas on the Yucatan peninsula. Transport was great, as we had a private car driven by our guides throughout. Likewise, we also had a domestic flight booked for us by Vibe Adventures that went without issue ..."
Wendy W, San Marino

Featured by
Partners & Affiliates