Things to do in


Guatemala

Destination Video
Overview
You will be impressed by the thousands of things to do in Guatemala! Get ready to explore and admire everything that this lovely country offers. For example, breathtaking natural wonders, ancient Mayan ruins, and delicious culinary experiences.
Explore the country's many archaeological zones to uncover the secrets of the Mayan civilization, such as the famous Tikal ruins. You can also explore the city of Antigua or discover the many stunning waterfalls, lagoons, volcanoes, and rivers hidden throughout the country.
Get to know a place where tradition, culture, and history come together to take you to a destination full of surprises and teachings from the locals. Guatemala is truly a must-see destination for any traveler seeking adventure, history, and natural beauty. Discover this beautiful country and marvel at its unique culture and traditions!
Getting there &amp around in Guatemala/Guatemala
Get in: by plane
The La Aurora International Airport is situated in Guatemala City, the capital and largest city of Guatemala.
✈️ Flight deals to Guatemala.
You can get to the city by:
Taxi 🚕:  You can book an airport transfer here.
Uber: Uber is allowed to operate at La Aurora International Airport in Guatemala City. The ride-hailing service Uber operates also in Guatemala City.
Bus: There's a bus route close to the airport that can take you to Zona 10, near La Reforma and 12 Calle. If you're heading to the old city center (Zona 1), many buses travel that way from La Reforma or from 7 Avenida, which is just one block away. However, it's worth noting that the red city buses are considered less safe due to a higher risk of crime against drivers and passengers. For safety, it's recommended to use local taxis for transportation.
Get in: b
y bus
The city has four primary bus stations:
Centra Norte: Located in the northeast part of Guatemala City, it offers services to Eastern Guatemala, the Caribbean Coast, the Northern Lowlands, and Alta Verapaz.
Centra Sur: Situated in the south bordering Villa Nueva, serving destinations in the south, including San Miguel Petapa, Amatitlán, and more.
Terminal Trebol: Along 1st Avenue, providing chicken bus services to Antigua, Monte Carmela, Patzun, and other places in Sacatepequez and Chimaltenango.
Estacion de Occidente: On 41st Street, serving the Western Highlands, including Huehuetenango, Panajachel, and Quetzaltenango.
Some Pullman and Chicken Bus companies have their own terminals near the old train station in Zona 1. Please note that this area can be unsafe, especially at night, so taking a taxi is advisable. Additional bus stations are located in Zona 10, 11, and various parts of the city, with varying levels of convenience and safety.
Get around
Guatemala City has 21 zones, each with its unique features:
Zona 1: The historic center with key landmarks. Zona 4: Home to official buildings and institutions. Zona 10: Hosts high-end hotels, dining, and shopping. Zona 9: Adjacent to Zona 10, separated by Avenida La Reforma. Zona Viva: A lively nightlife area within Zona 10.
Places to visit by foot:
National Palace of Culture
La Aurora Zoo
Parque Central (Plaza de la Constitucion)
Jardines Botánico
Catedral Metropolitana de Santiago de Guatemala (Metropolitan Cathedral)
Cayalá City
Where to stay in Guatemala/Guatemala
Budget
Casa Gitana Hostel & Traveler's Home
This is a welcoming hostel in the heart of Guatemala, which offers a cozy and easy-going atmosphere for travelers.
Enjoy budget-friendly accommodations, meet fellow adventurers, and get ready to discover amazing things to do in Guatemala.
Mid-range
A charming hotel in Guatemala, which provides a relaxing escape with comfortable rooms and excellent service.
Also, it offers an easygoing ambiance that will make you always want to come back.
Located in the heart of the city, this hotel is your gateway to discovering the area's rich colonial charm and beautiful culture. Get ready to explore and discover the city's magical traditions in an authentic way.
Splurge
El Convento Boutique Hotel Antigua Guatemala
A luxurious boutique hotel in Antigua, where history meets elegance. Stay in beautifully restored rooms and enjoy every moment in top-notch amenities for a memorable experience.
If in your list of things to do in Guatemala you are looking for a luxurious and exclusive experience, you need to stay in this enchanting place!
Attractions in Guatemala/Guatemala
Tikal Ruins
Discover the ancient wonders of Tikal Ruins in Guatemala, a UNESCO World Heritage Site and one of the most remarkable Mayan archaeological sites.
Explore the mystical temples, towering pyramids, and lush rainforest surroundings, offering a captivating glimpse into the Mayan civilization's history and culture. Visiting Tikal is one of the top things to do in Guatemala, allowing you to immerse yourself in the country's rich heritage.
Check out our Guatemala Tour (Antigua, Tikal, Semuc Champey, Lake Atitlán / Private or Small Group / 9 Days)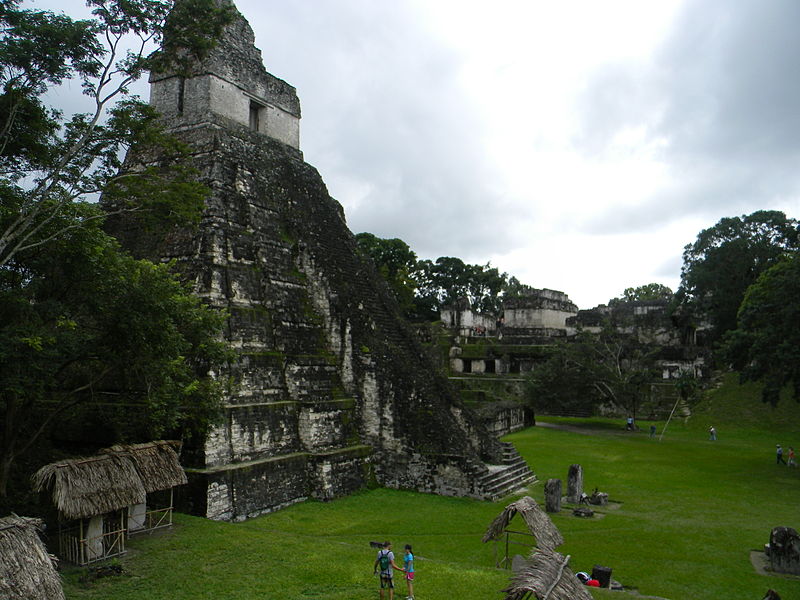 Antigua, Guatemala
Antigua, Guatemala, a charming colonial city, beckons visitors with its cobbled streets, vibrant architecture, and rich history. This UNESCO World Heritage Site boasts well-preserved ruins, including ancient churches and convents.
Marvel at the picturesque volcanoes framing the city's backdrop, and immerse yourself in the colorful local culture. Antigua's unique blend of past and present offers a delightful experience for travelers seeking an enchanting glimpse into Guatemala's cultural heritage.
Check out our Antigua Guatemala Tour: A Cultural Experience (Group / 4.5h)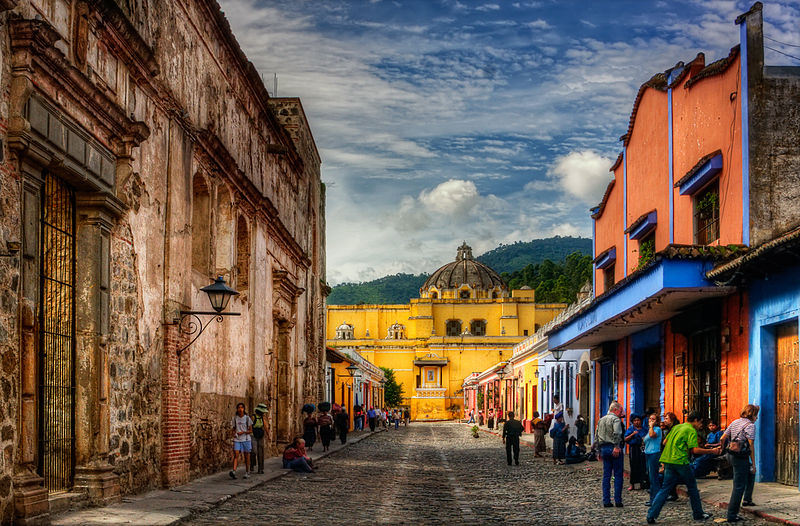 Pacaya Volcano
Looking for extreme and unique things to do in Guatemala? Good news! The Pacaya Volcano offers a thrilling adventure for nature enthusiasts and hikers alike.
This active volcano allows visitors to witness the mesmerizing sight of flowing lava and experience the thrill of walking on volcanic ash. The surrounding landscape presents breathtaking views, making it a must-visit destination for those seeking an unforgettable and unique experience in Guatemala.
Check out our Pacaya Volcano ATV Tour: Ride the Heights (Group / 7h)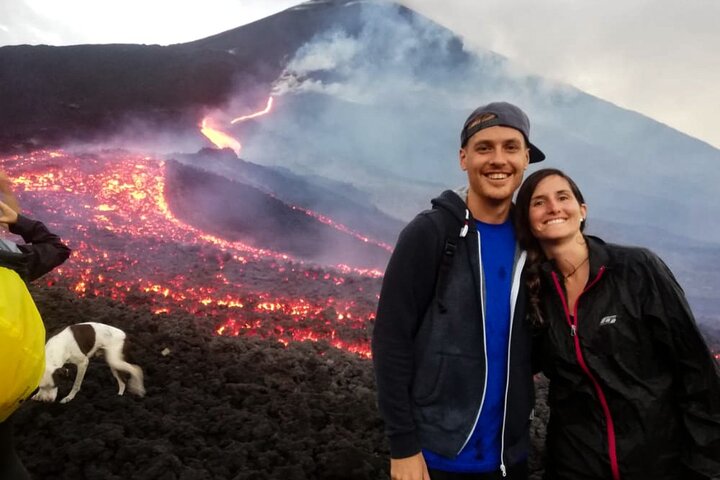 Semuc Champey Natural Pools
Semuc Champey is a natural paradise that beckons adventurers and nature lovers alike. This hidden gem boasts turquoise pools cascading over limestone formations, set amidst lush jungle.
Hike to the lookout for stunning panoramic views or take a refreshing dip in the crystal-clear waters. Semuc Champey's captivating beauty offers a truly unforgettable experience for those exploring the wonders of Guatemala.
Check out our Guatemala Tour (Antigua, Tikal, Semuc Champey, Lake Atitlán / Private or Small Group / 9 Days)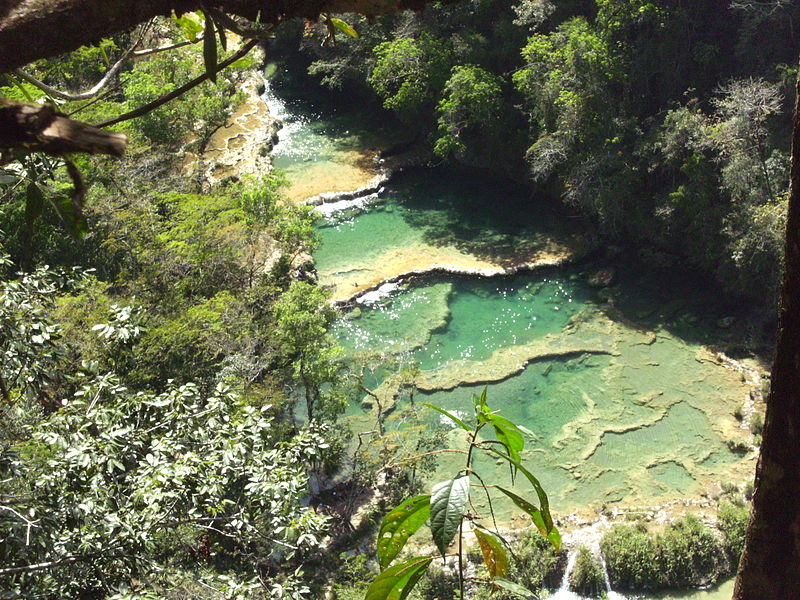 Atitlán Lake
What about admiring the sunset in a natural wonder? Lake Atitlán is a breathtakingly beautiful destination that captivates travelers with its stunning natural scenery. Nestled among volcanoes and lush mountains, the lake's shimmering blue waters reflect a serene atmosphere.
Enjoy boat rides to picturesque villages dotting the shores, where indigenous culture thrives. Immerse yourself in the tranquility of Lake Atitlán, a true gem of Guatemala's natural wonders and one of the must-visit things to do in Guatemala.
Check out our Antigua ATV Tour: Mountain Sunset Experience (Group / 5h)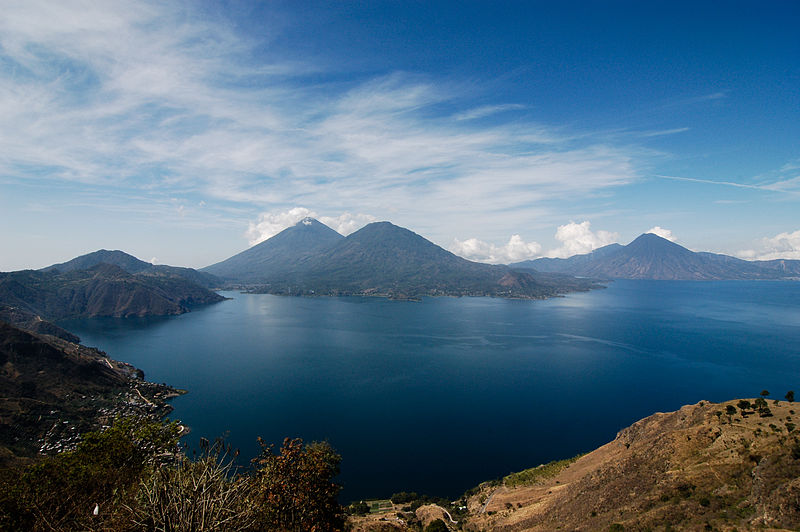 Tours &amp activities in Guatemala/Guatemala
Dinning &amp cuisine in Guatemala/Guatemala
Búho Café is a cozy coffee shop in Guatemala, that offers aromatic brews and delicious pastries. Here, you can enjoy a laid-back ambiance, perfect for a relaxing break. It's also a great spot to mingle with locals and fellow travelers, making it one of the most delightful things to do in Guatemala.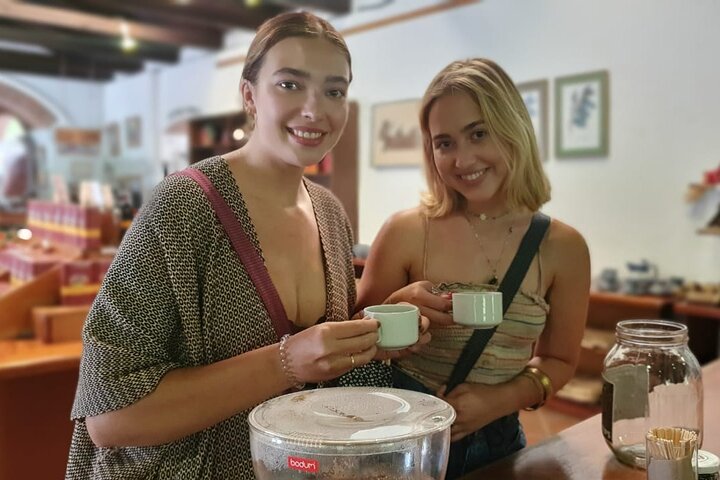 This one is a delightful cafe in Guatemala, a true culinary treasure that will make you fall in love with its diverse flavorful dishes and refreshing drinks. If you are looking for a place with a perfect location, good food, and traditional coffee in the region, you can't miss a great breakfast in this beautiful place.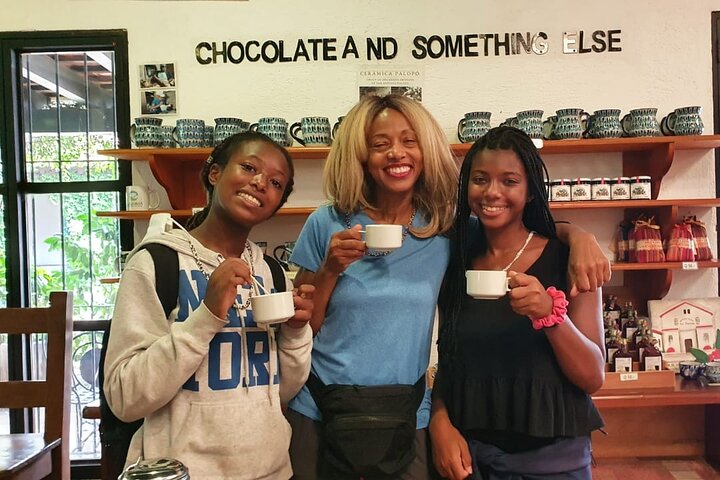 Flor De Lis Restaurant is a hidden culinary gem in Guatemala, renowned for its exquisite dishes and elegant atmosphere.
This charming restaurant takes you on a delightful journey through the flavors of Guatemala, offering a fusion of traditional and contemporary cuisine. Whether you're a food enthusiast or seeking new culinary delights, this restaurant is a must-visit among the delightful things to do in Guatemala.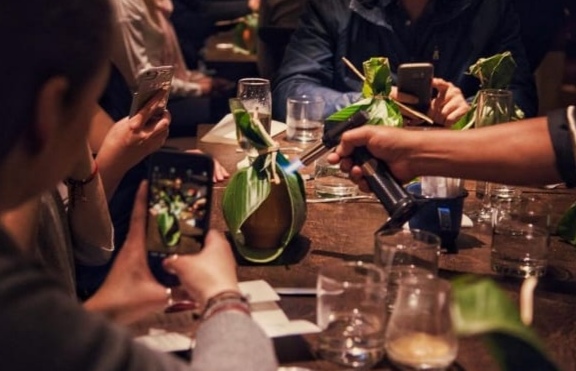 Shopping in Guatemala/Guatemala
Mercado de Artesanias El Carmen
This wonderful spot (Handicrafts Market El Carmen in English), is a marketplace in Guatemala, which has traditional crafts and authentic artisanal products.
Get to know colorful stalls with handmade textiles, ceramics, jewelry, and more. This charming market offers a delightful experience for those seeking unique and locally crafted souvenirs.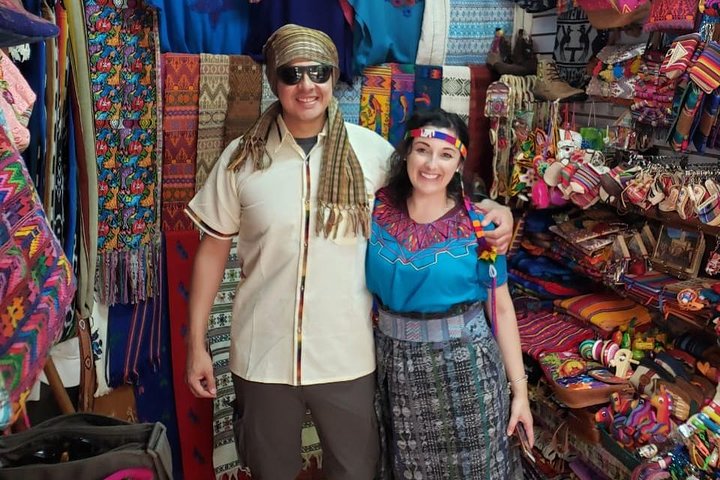 This place (Shopping Mall The Fountain In English), is a  shopping center in Guatemala, which has handicrafts, restaurants, and more entertainment options.
Explore the various stores, grab a bite to eat, and enjoy a fun-filled experience at Centro Comercial la Fuente. It's one of the top things to do in Guatemala for shoppers and foodies alike.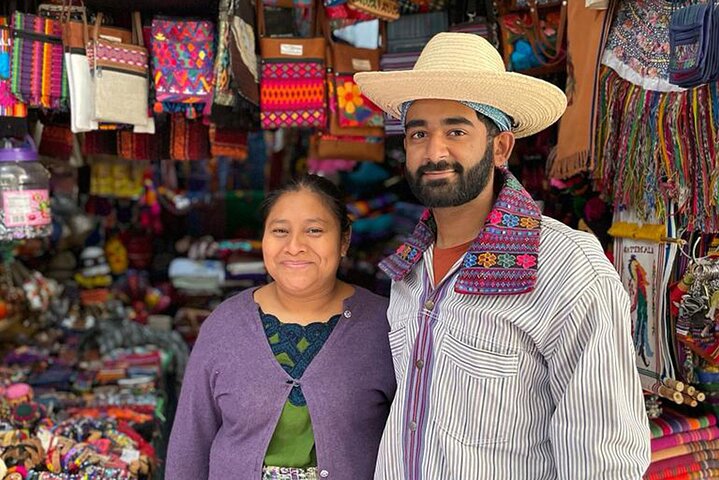 FAQ's about Guatemala/Guatemala
Which are the must-visit attractions in Guatemala?
Guatemala has a lot of incredible attractions. For example, you can visit some Mayan ruins like Tikal, stunning volcanic landscapes like Lake Atitlán, colorful markets in Chichicastenango, and the UNESCO World Heritage Site: Antigua.
What adventurous activities can I do in Guatemala?
Indeed, there are a lot of things to do in Guatemala. You can explore the mysterious caves of Actun Tunichil Muknal, hike up Pacaya Volcano for magical views, go zip-lining in the rainforest, or take a boat tour to Livingston and experience the Caribbean vibes.
What to eat in Guatemala?
There are a lot of ways to discover the authentic flavors of Guatemala's local cuisine. Try traditional dishes like "Pepián" (a hearty stew), "Tamales" (corn dough filled with meats and spices), and "Guatemalan Chiles Rellenos" (stuffed peppers).
Don't miss out on delicious street foods like "Pupusas" and "Tostadas." Exploring Guatemalan food is a must of the best things to do in Guatemala.
Are there any cultural experiences in Guatemala?
Yes, and there are a lot! Some of the best ways to dive into the fabulous culture of Guatemala are by joining traditional Maya ceremonies, learning about traditional weaving in villages like Chichicastenango, or experiencing the local festivals and celebrations that showcase the country's diverse heritage.
Surely, there are a lot of things to do in Guatemala, and we bet that you will enjoy all of the things that involve local traditions and customs!
Is it safe to travel in Guatemala?
Like any destination, it's essential to take precautions and stay informed about safety. Generally, tourist areas are safe, but it's advisable to avoid certain isolated regions. Stay aware of your surroundings and follow local advice for a safe and enjoyable trip.