Roma Condesa Mexico City (10 reasons to visit them)
Roma Condesa in Mexico City is a fancy district that you need to explore once you visit this beautiful city.
Do you want to know the reasons why you should visit these places?
Wonder what to visit and where are the different spots we are about to recommend to you?
Then, read our article and get ready to live an experience of flavors, art, and adventures in Mexico City!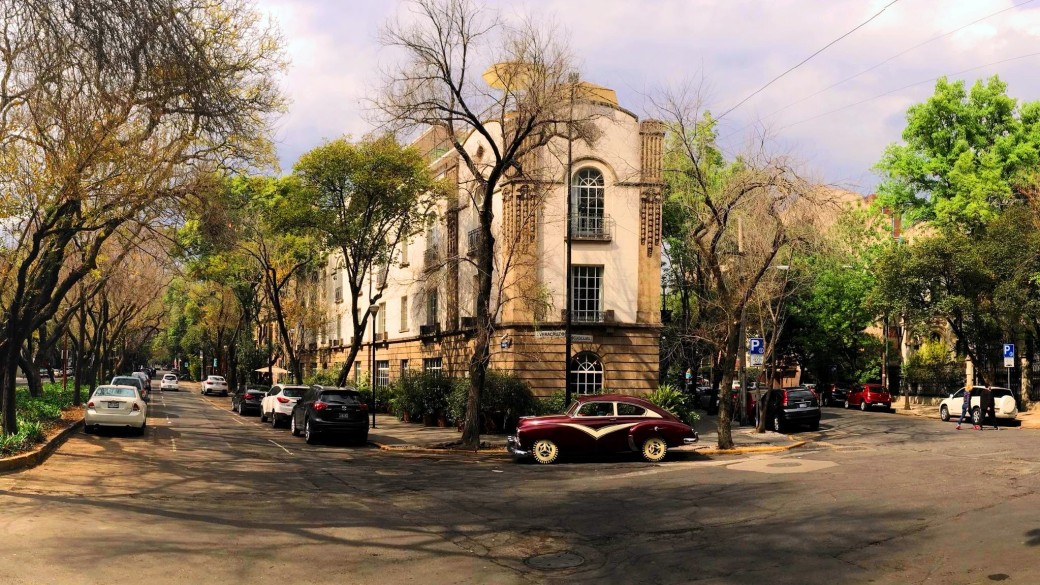 Today we are going to show you the Roma and Condesa districts of Mexico City. They are a residential and restaurant area on both sides of Insurgentes Avenue (Condesa on the west side, Roma on the east side).
Practically, these neighborhoods are very close to each other and both form one of the largest and most beautiful parts of the City.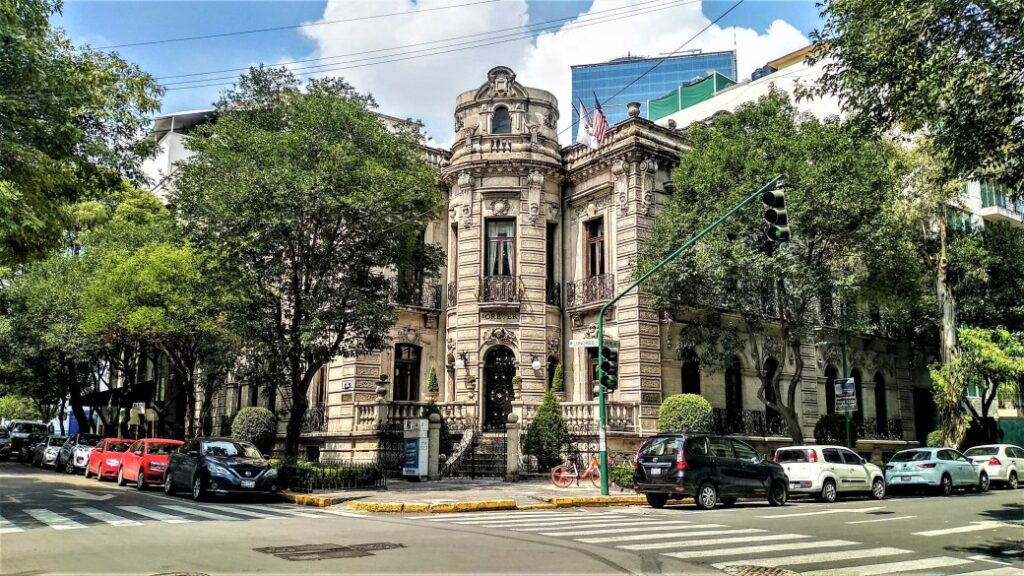 If you are into street art, fancy Mexican places, cafes, and restaurants, this post is just for you.
Let's get started.
Roma and Condesa Mexico City
Roma and Condesa were the first neighborhoods in Mexico City planned and built with all modern infrastructure and services.
These beautiful areas are characterized by their wide streets, tree-lined avenues, and boulevard style, which is characterized by using the names of Mexican states and cities.
Here are 10 reasons to visit and how to enjoy step-by-step the artistic and lovely neighborhoods of Roma & Condesa in Mexico City!
Dog schools
In the middle of Roma and Condesa, and with a thousand square meters, this school is one of the largest and best-equipped dog-friendly areas in the city. Most importantly, it has sources of hydration, deposits for waste, and a lot of space where your pet can run free like the wind.
Located in Parque Mexico (Mexico Park), in this place, people leave their dogs to be educated by dog whisperers in a group class. Subsequently, people who don't own any dogs can enjoy the experience too by watching these cute dog activities
Where is exactly located?
It is located in the Condesa neighborhood, in the central-western part of Mexico City. Specifically, it is situated between the streets of Vicente Suárez, Michoacán, Tamaulipas, and Benjamín Hill.
The park is easily accessible by foot, bike, or public transportation. The closest two Metrobus stations are Campeche and Sonora.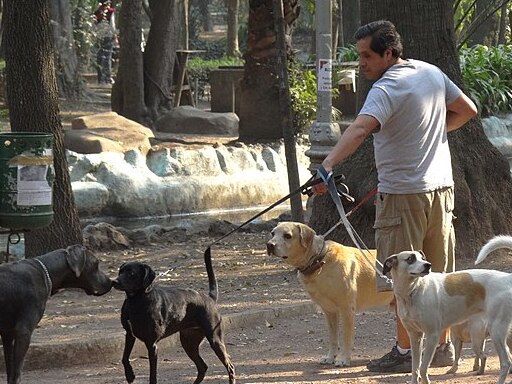 From Chihuahuas and puddles to Huskies and Golden Retrievers, you won't regret walking around this park.
Parque Mexico (Mexico Park)
This park is beautiful, full of lush trees, and is a perfect place to connect with nature. On the weekends you can see live music and dancers practicing their movements. It is an ideal place to walk, read, stroll, and even have a romantic date.
Right behind the statue "La Fuente de Los Cantaros" all kinds of people get together to do a wide range of activities. From group dancing, skateboarding, playing ball sports, or walking your dog, this area of the park is filled with energy.
Moreover, you can also find an "audiorama", a silent space enabled for the recovery of open air and rest. This place in the heart of Roma Condesa never fails to entertain locals and tourists of all ages and interests.
What to do in Parque Mexico?
Take a leisurely stroll around the park's paths and admire the lush greenery and beautiful fountains.
Join a yoga or fitness class, which is often held in the park's open spaces.
Visit the cafe El Moro and taste some delicious churros and hot chocolate. Yummy!
Check out the art exhibitions and cultural events that are frequently held in the park.
Visit the park's dog area and watch the pups play, or bring your own furry friend for some exercise and socialization. Don't forget to pick up after your dog and always keep him or her on his leash, as some dogs may be violent. Your experience here should be unique and beautiful.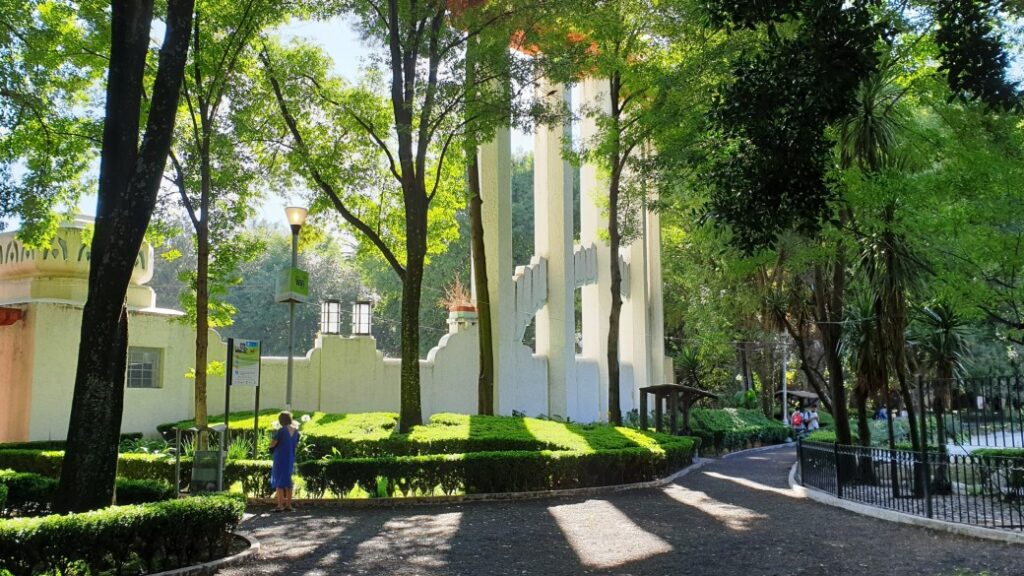 Architecture
Roma and Condesa are one of Mexico City's neighborhoods with the most architectural heritage where it is possible to see different styles and influences – French, Italian, Neo-Gothic, and Arabic, as a result of the architectural reform that took place during the Porfiriato (Porfirian period) between 1876 and 1911.
While Condesa surpasses its parks and main avenues with ridges, Roma wins in its homogeneous architecture and more accessible sidewalks for pedestrians.
On the whole, Roma and Condesa have been named some of the best 50 neighborhoods in the world. Its multiculturalism and the immense variety of activities for tourists are astounding.
Check out our virtual tours: Virtual Tour of Juarez Quarter in Mexico City and Virtual Tour of Condesa in Mexico City
Five iconic and impressive buildings in Roma Condesa Mexico City
Casa Lamm (Lamm House): A stunning neoclassical building that houses an art gallery, bookstore, and cultural center.
Casa Gilardi ( Gilardi House): An incredible house designed by famous architect Luis Barragán, known for its use of bright colors and natural light.
Edificio Condesa (Condesa Building): A beautiful Art Deco building that was once a hotel, and is now home to apartments and businesses.
Casa de Las Brujas (Witches House): A striking Art Nouveau house that is a popular spot for photos and for its urban legends.
Parroquia de la Sagrada Familia (Sacred Family Parish): A stunning church is known for its Art Deco and Art Nouveau details, including a gorgeous stained glass window.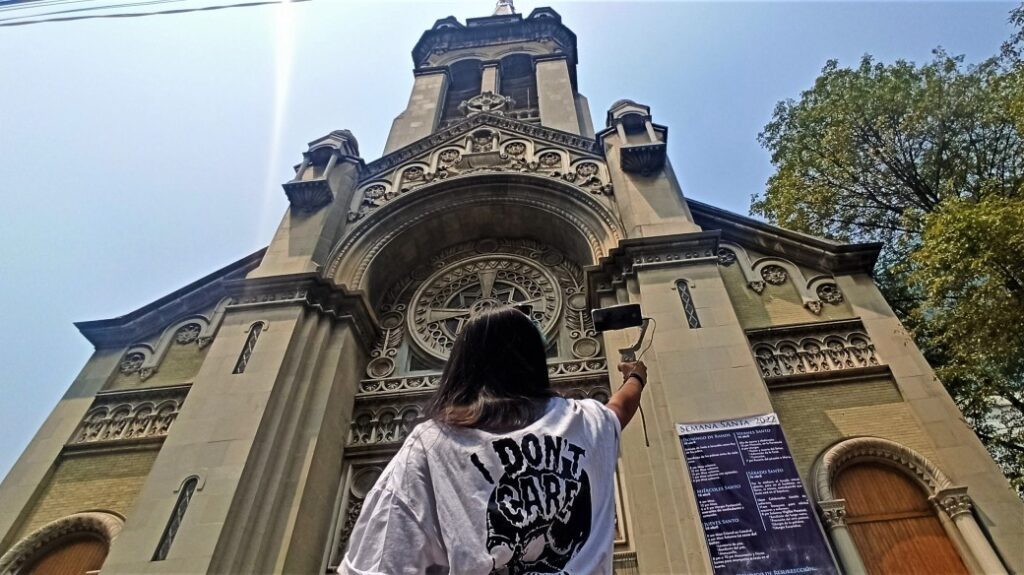 Location
These neighborhoods are central and surrounded by important avenues that facilitate their access to Chapultepec, Mexico, and España (Spain) Parks. Additionally, it is also close to the Juárez neighborhood, another important colony that is full of history and heritage.
Roma and Condesa are located in a central area and they are important workplaces in Mexico City. In addition, it has transport routes that facilitate going to Del Valle, Anzures, and Polanco neighborhoods.
Metrobus and Metro (subway stations) that are close to Roma and Condesa in Mexico City
Metrobus Sonora: The station is on Line 1 of the Metrobus and is near the southern end of Condesa, providing easy access to the neighborhood's shops and restaurants.
Metro Insurgentes: On the border of Roma Condesa Mexico City, this station is on Line 1 of the metro and is one of the busiest in the city. It connects to several other lines and is a major transportation hub.
Metrobus Campeche: This station is on Line 1 of the Metrobus and is near the northern edge of Roma, providing access to the neighborhood's trendy cafes and bars.
Metrobus Álvaro Obregón: On Line 1 of the Metrobus, this station is near the southern end of Roma and provides easy access to the nearby Medellín Market, a popular market for food and handicrafts.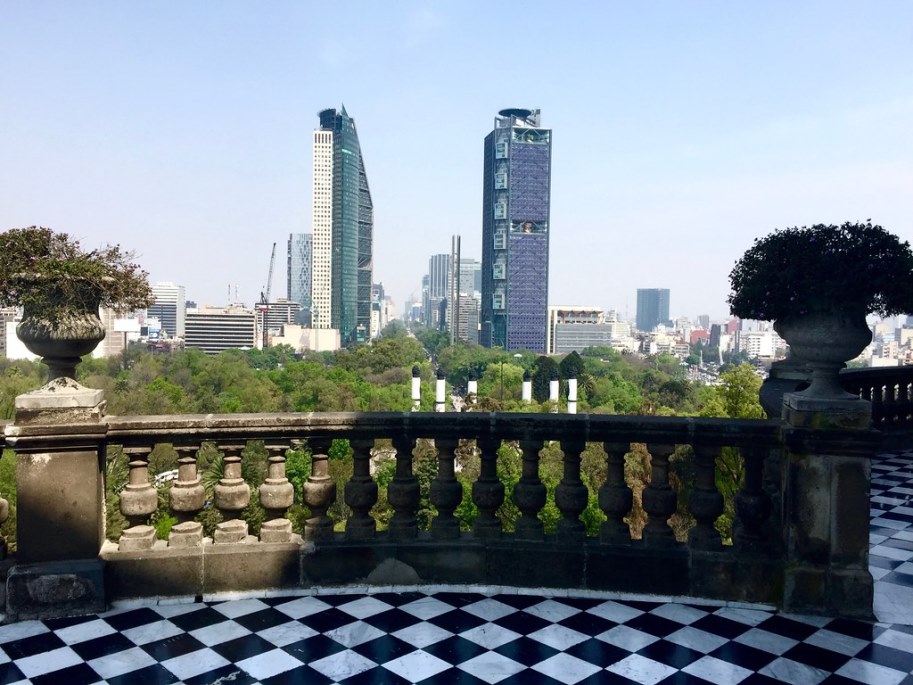 Ride a bike
Although many neighborhoods in Mexico City have coupled their streets for cyclists to transport themselves, these neighborhoods have a great variety of bike routes and various points of bike rental, making the journey from one place to another fun and easy since there are cycle stations very close to each other. You can also rent a motorcycle (Econduce).
"The benefits of the implementation of the public bicycle rental system in Mexico City are evident.
On the one hand, its user growth has kept pace with the growth of the system, which has gone from zero subscribers in 2010 to 233 thousand subscribers as of December 2016 with wide-ranging social and economic benefits."
Source: https://labrujula.nexos.com.mx/
How can I rent an Ecobici?
To rent an Ecobici bike in Mexico City, you'll need to download the Ecobici app on your smartphone. Once you've downloaded the app, you'll need to create an account and provide your personal information, including your credit or debit card details. Then, find a nearby Ecobici station and select a bike that's available. Use the app to unlock the bike, and you're ready to ride!
The first 45 minutes of each trip are included in your rental fee, and additional time will incur additional charges. To return the bike, simply park it at any Ecobici station and lock it using the app. It's important to follow the rules of the road and wear a helmet while riding. Happy cycling!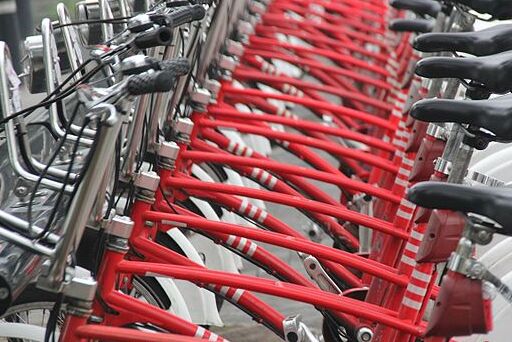 Gastronomy
Mexico City is the ideal space to satisfy practically any craving that comes to mind. Thai, Peruvian, French, or Korean food is all represented in the capital.
In the same way, in Roma Condesa Mexico City are many innovative projects for people all over the world that want to follow their dreams and share their cuisine with all of us!
Check out our post: Traditional Food of Mexico (Top 20 Dishes)
These neighborhoods have a wide variety of exquisite national and international cuisine options for all prices.
Together with luxury dining rooms and restaurants, you can also find street food trucks, traditional food stores, and snack bars that together can make a route for the most exquisite culinary tour.
Five restaurants in Roma Condesa Mexico
Groovys Tacos: It is a vegan taco restaurant that's known for its delicious and creative takes on classic tacos. The menu features a variety of flavorful fillings like cochinita pibil, al pastor, and meat in a vegan way, all served in handmade tortillas with fresh toppings and sauces.
Delirio: It's a trendy restaurant in Mexico City's Roma neighborhood that offers a modern take on traditional Mexican cuisine. The menu features a variety of creative dishes made with fresh, local ingredients, as well as an impressive selection of craft cocktails and wines.
Cancino Roma: It's a popular pizza restaurant that offers delicious, wood-fired pizzas with creative toppings like chorizo, huitlacoche, and goat cheese. The restaurant's casual atmosphere and outdoor seating make it a great spot for a casual meal with friends or family.
El Pescadito Condesa: It's a beloved taqueria chain that specializes in seafood tacos. Their most popular dish is the "taco gobernador", which is made with shrimp, cheese, and a spicy sauce. The atmosphere is casual and the prices are affordable, making it a great option for a quick and tasty meal.
Frutos Prohibidos: It's a restaurant that offers a variety of salads, chilaquiles, and delicious burritos–type with Arabic bread. Also, the variety of juices and smoothies is incredible. The restaurant's cozy and colorful atmosphere makes it a great spot for a healthy and delicious meal.
Check out our Condesa in Mexico City Foodies Experiences Private Tour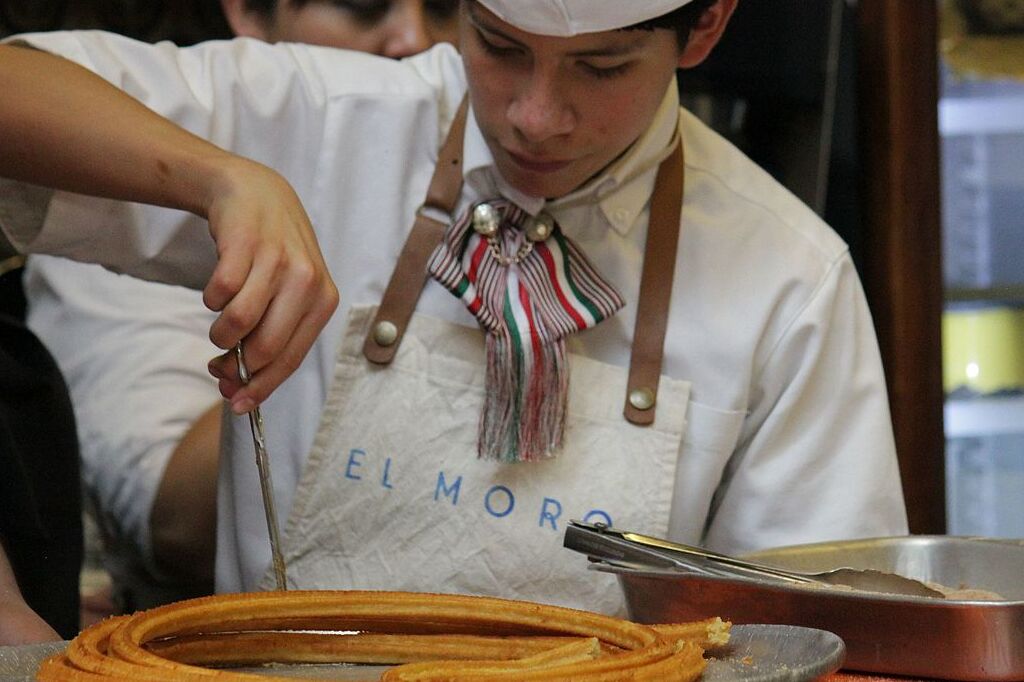 Bookstores-cafes
The bookstores and cafes in this area are the best places to relax and let time go by. Those passionate about reading and good coffee would enjoy the unique environments of El Péndulo Roma, Homie Cafe, or Quentin Cafes.
Especially in these recent years, people from all around the world enjoy coming here to work from their computers, there even are some options for remote working.
Four cafes you should try in Roma Condesa Mexico City
Lalo!: This cozy cafe serves up delicious coffee drinks, fresh pastries, and hearty brunch dishes like avocado toast and chilaquiles.
Boicot Cafe: It is a small, independent coffee shop in Mexico City that serves up delicious coffee drinks. The cafe also offers a variety of pastries and light bites, as well as a cozy and laid-back atmosphere where you can feel the 60s and 70s vibes.
Cafe Escandon: It is a cozy and laid-back cafe in Mexico City's Escandon neighborhood, near Condesa. The cafe offers a variety of coffee drinks made with locally-sourced beans, as well as sweet and savory pastries, sandwiches, and salads. The decor is rustic and charming, with exposed brick walls and vintage touches throughout.
Cielito Querido Cafe: This chain of cafes has several locations throughout Mexico City, including one in Condesa. The cafe offers a variety of coffee drinks, as well as traditional Mexican drinks like horchata and jamaica. They also serve a selection of pastries, sandwiches, and salads.
Orquidea Cafe: It is a charming cafe in the heart of Mexico City's Condesa neighborhood. The cafe offers a variety of coffee drinks made with high-quality beans, as well as sweet and savory vegan pastries, sandwiches, and salads. The atmosphere is cozy and intimate, perfect for chilling with your partner and friends.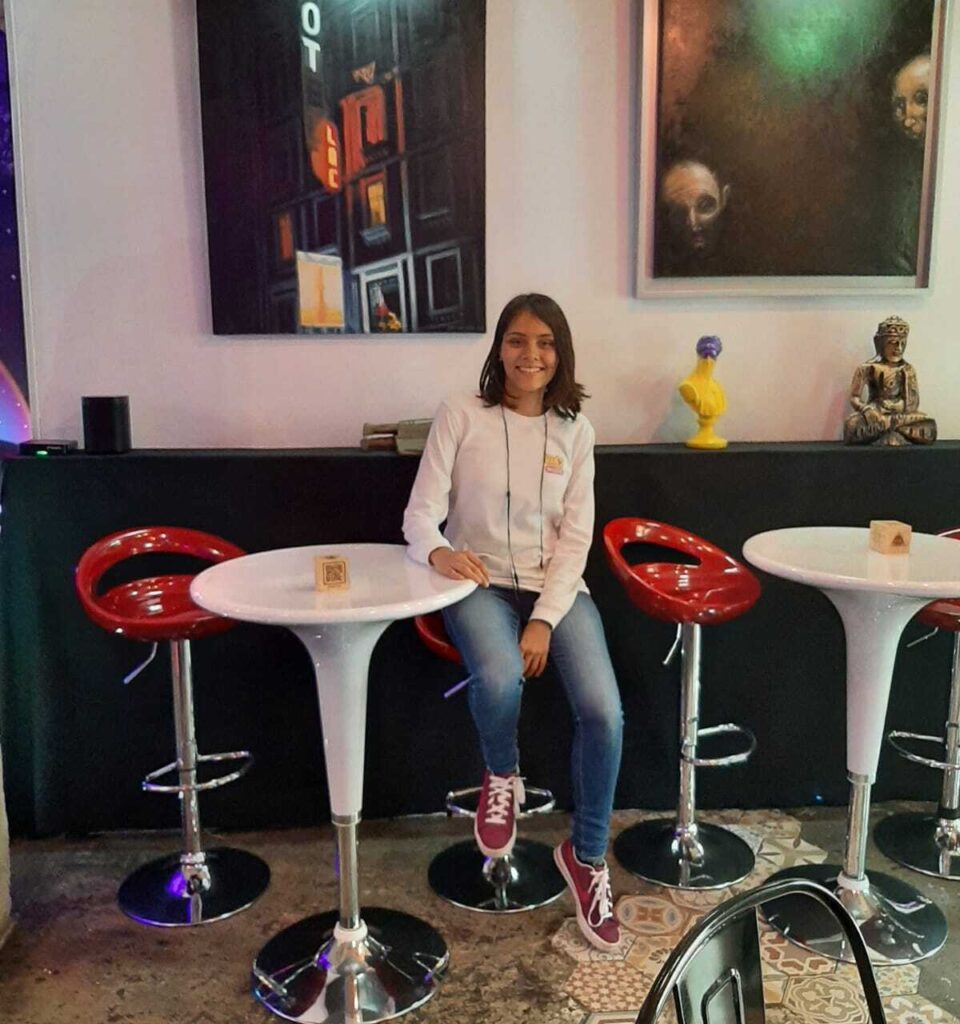 Huerto Roma Verde and underground cinema
Huerto Roma was rescued from the rubble of the earthquake of 1985. It always oscillates between the environment and the culture, because while the garden produces beans, radishes, squash, or beets, it is also the stage for concerts, movies, or plays.
You can participate as a volunteer or take one of the many workshops, visit the farm, or just take a walk to live the experience of being in an ecological reserve in the middle of the city.
Pretty near the place, there is an underground type cinema: Cine Tonala.
Tonala Cinema is a unique and charming movie theater located in the Roma neighborhood of Mexico City. The theater screens a variety of independent and foreign films, as well as hosts art exhibitions, live music, and other cultural events. The decor is stylish and eclectic, with vintage touches and a bohemian vibe.
How to get to Huerto Roma and Cinema Tonala?
Huerto Roma: It is near the intersection of Tonala and Chihuahua streets. It's easily accessible by public transportation, with the Chilpancingo and Insurgentes metro (subway) stations both within walking distance. It's also conveniently located near several bike-share stations and bus stops.
Tonala Cinema: As well as Huerto Roma, near the intersection of Tonala and Campeche streets. It's easily accessible by public transportation, with the Chilpancingo and Centro Medico metro stations both within walking distance. It's also conveniently located near several bike-share stations and bus stops.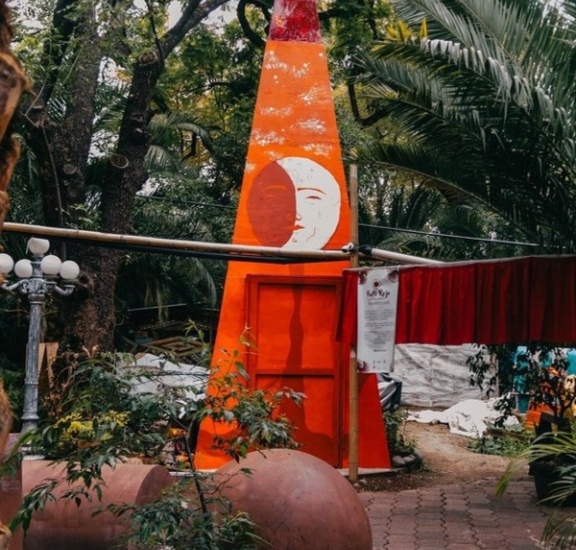 Museums
Out of the 170 museums in Mexico City, 78 are in the Cuauhtemoc Delegation, to which Rome belongs.
La Roma is home to several interesting museums that offer a glimpse into the city's rich history and culture. The Museo del Objeto del Objeto (Museum of the Object) showcases a vast collection of everyday objects from the past, while the Casa Lamm Cultural Center houses rotating art exhibitions and workshops.
Other notable museums in the area include the Museo Universitario del Chopo, which focuses on the contemporary art and culture of national and international artists.
Some relevant museums within La Roma
Tattoo Museum
Padre-Pro Museum
Object Museum (MODO)
Casa Lamm Cultural Center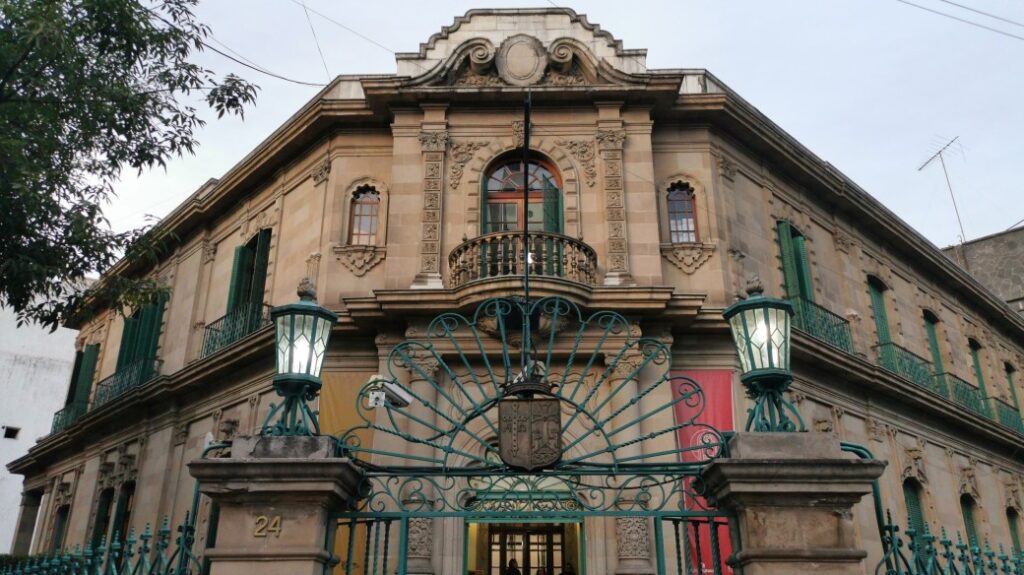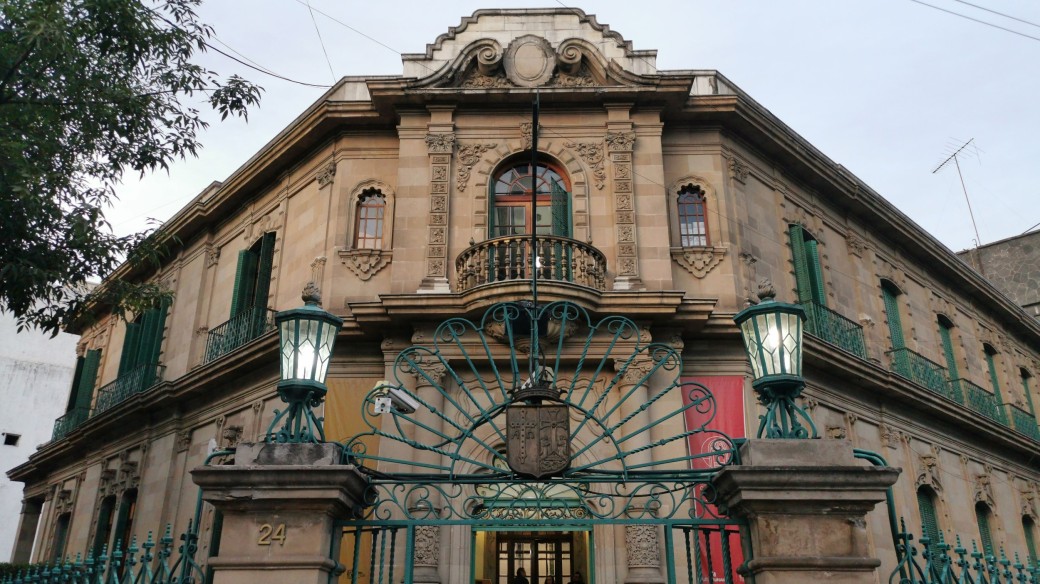 Check out our post: MUSEUMS IN MEXICO CITY: 8 TRANSCENDENTAL OPTIONS
Cosmopolitan spirit
The very charm of Roma and Condesa in Mexico City has been attracting visitors from around the world.
Lots of them became residents, took root, and established their own businesses in the neighborhoods. Adventurers from all over the world love this place for its surrealistic areas where luxury and tradition collide.
If you are into art and fancy places, but also like street food and more local spots, Roma and Condesa are just waiting for you!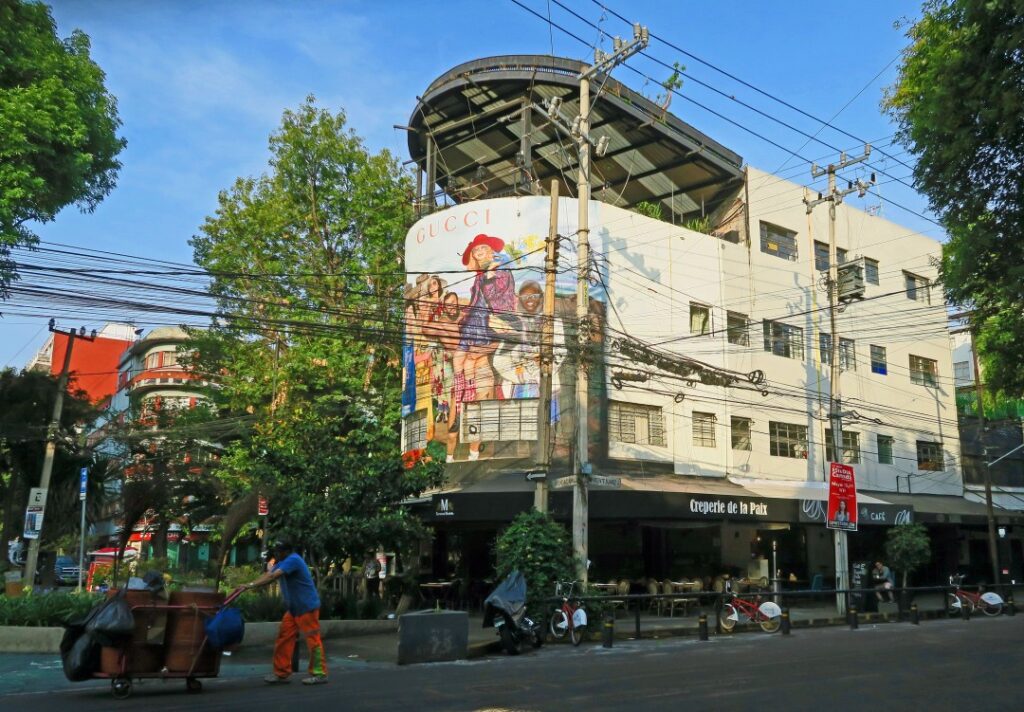 ---
Planning to visit Roma Condesa Mexico City soon? Then, check out our 1-Day tours existing. Hopefully, we can help you to see and experience this beautiful place in a way you will never forget!
Check out the section Mexico City Tours