Things to do in


Riviera Maya

Destination Video
Overview
There are plenty of things to do in Riviera Maya. Definitely, this paradise on Earth has it all! It has perfect weather, white beaches, and crystal-clear waters. All of this makes any beach in Riviera Maya a perfect destination.
It is a marvelous and beautiful destination where nature, history, and adventure blend incredibly. Get ready to discover the turquoise waters of the Caribbean, explore ancient Mayan ruins, and taste the region's diverse cuisine.
You can witness impressive beach resorts and tranquil cenotes, Riviera Maya offers different enchanting experiences that will leave you captivated and wanting always to come back. Be prepared to uncover the wonders of Riviera Maya and create unforgettable memories in this tropical paradise.
Getting there &amp around in Mexico/Riviera Maya
Get in: by plane
Cancun International Airport is situated on the northeastern coast of the Yucatan Peninsula in Quintana Roo, Mexico. It is approximately 16 kilometers (10 miles) southwest of Cancun.
You can get to the city by:
Taxi 🚕:  You can book an airport transfer here.
Uber: Yes, Uber is available at Cancun Airport. Nevertheless, Uber drivers still have several problems with taxi drivers, mainly in areas of high tourist concentration such as the Hotel Zone and the Cancun Airport.
Carpooling: You can find affordable shared rides on BlaBlaCar, with prices around:
Tulum: $135 MX
Valladolid: $140 MX
Mérida: $280 MX
Bacalar: $350 MX (January 2022 rates).
Car rental: Car rental and travel agencies are available along Blvd Kukulcan in the Hotel Zone and downtown. They're in standalone buildings and malls, suitable for day trips, tours, or onward travel. Rentals outside the airport may be cheaper and for shorter durations.
Get in: b
y bus
Cancun's main bus station is in downtown Cancun, northwest of the Av Uxmal and Av Tulum roundabout. You'll find taxis in front of the station on Pino Street. Local buses to the hotel zone pass behind the station on Tulum Avenue.
The station serves first-class ADO buses and second-class buses like Mayab and Oriente, which are cheaper but have fewer schedules. Second-class bus schedules can't be checked online; staff at the station's ticket booth will help.
Various bus lines operate here, including ADO. Second-class buses by AU, Oriente, Mayab, and Noroeste are available for local travel to nearby towns. Auto Centro operates buses to Merida with multiple stops. Playa Express offers shuttles to Puerto Morelos and Playa del Carmen but doesn't stop at the airport.
Get around
You can rent a car, especially if planning to explore various attractions. Just ensure you have proper insurance and a valid driver's license. Consider using ADO buses for more cost-effective travel between major towns and cities. These reliable services connect places like Cancun, Playa del Carmen, and Tulum, making it easy to navigate the region.
Within towns and for shorter distances, 'colectivos', shared vans on fixed routes, are common and easy to flag down along the highway. Taxis are also readily available in most tourist areas, but it's wise to agree on the fare beforehand since meters may not always be used.
Whether you prefer biking in bike-friendly towns, strolling through lovely places like Playa del Carmen and Tulum, or taking short ferry rides to destinations like Cozumel, there are different ways to explore the Riviera Maya. Additionally, for excursions and tours, shuttle services are often included, making your adventures even more accessible. Be sure to prioritize safety and check transportation options and schedules in advance, as they can vary by location and season.
Places to visit by foot:
Fifth Avenue in Playa del Carmen
Tulum Archeological Zone
Akumal Ecological Center (Centro Ecológico Akumal)
Punta Laguna Nature Reserve
Punta Laguna Nature Reserve
Where to stay in Mexico/Riviera Maya
Budget
Mayan Monkey is a social hostel in Cancun, Mexico. With a fun and friendly atmosphere, it offers comfortable accommodations and different amenities, including a rooftop pool and bar.
It's the perfect base for young travelers of heart and spirit, like you, to explore and enjoy Cancun's beaches and nightlife.
Mid-range
Magic Blue Spa Boutique Hotel Playa del Carmen
It is a charming hotel in Playa del Carmen, Riviera Maya. It is perfect for those looking for some relaxation and interesting things to do in Riviera Maya.
With a focus on relaxation, it offers a spa, elegant accommodations, and a rooftop pool with pretty as a picture views.
If you want to come with your couple, it is perfect for a romantic getaway! Also, it is great for adults seeking a relaxing moment with easy access to some Riviera Maya attractions.
Splurge
La Zebra a Colibri Boutique Hotel
This place is a beachfront oasis in Tulum, Riviera Maya. In fact, it is one of the most requested by thousands of tourists worldwide.
With its bohemian charm and eco-friendly ethos, it offers stylish accommodations, a laid-back atmosphere, and exclusive direct access to the stunning Tulum Beach.
It's the perfect gift for a long trip. If you are seeking some things to do in Riviera Maya that include relaxation and adventure, this hotel is the best option for you!
Attractions in Mexico/Riviera Maya
Tulum
From the Ruins of Tulum, you will be able to enjoy the majesty of the sea. Certainly, the clarity of its turquoise waters and the monumental ruins around are worth admiring.
Moreover, its walls keep excellent stories and anecdotes that represent the essence of the Maya and their experiences. Indeed, it is a must-visit place and a must on your list of things to do in Riviera Maya.
Related tours: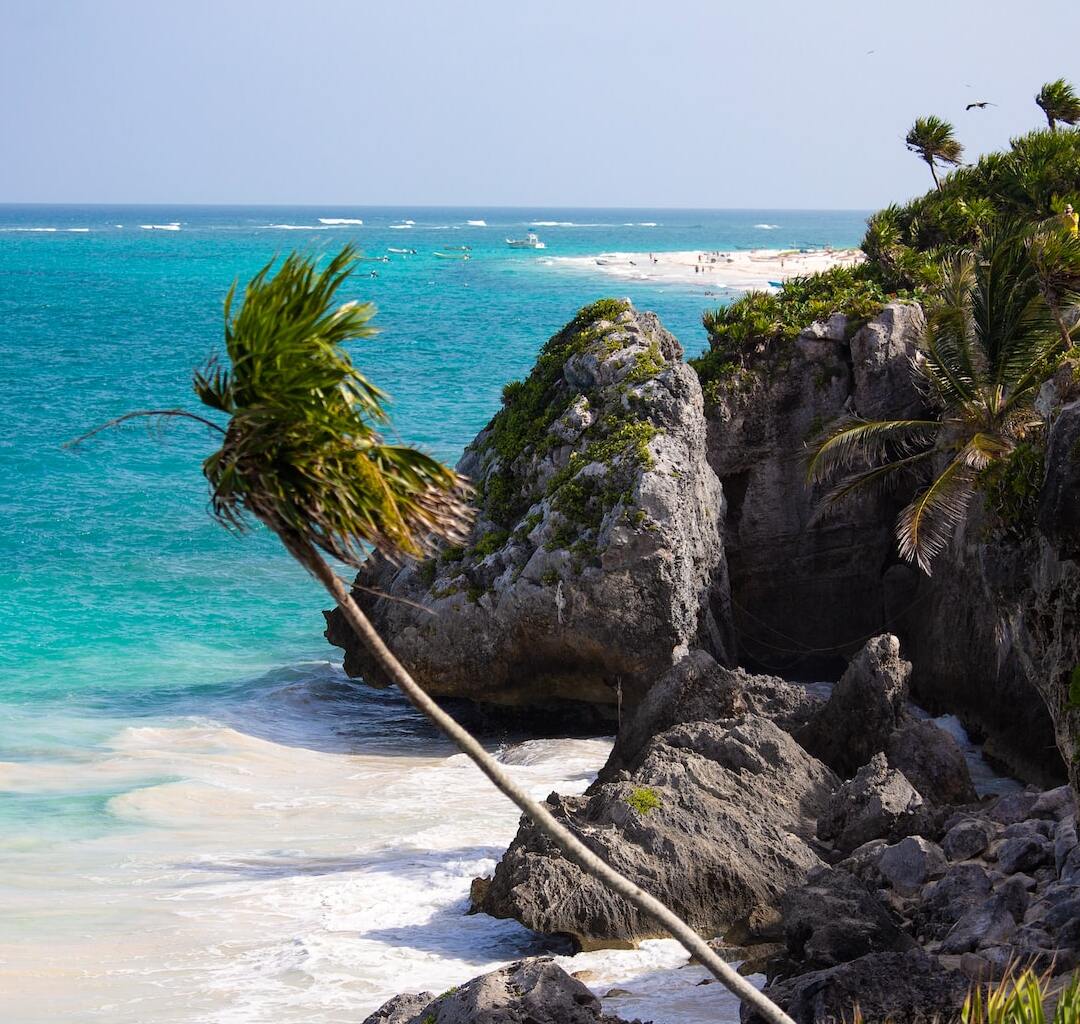 Chichen Itza
The legendary Maya city of Chichen Itza was declared a World Heritage Site by UNESCO in 1988. Furthermore, it is considered a Wonder of the World since 2007.
Above all, it stood out as the cultural and political center of the ancient Maya civilization. Certainly, in its time of greatest splendor, it was the most powerful city in the Yucatan Peninsula.
Related tours: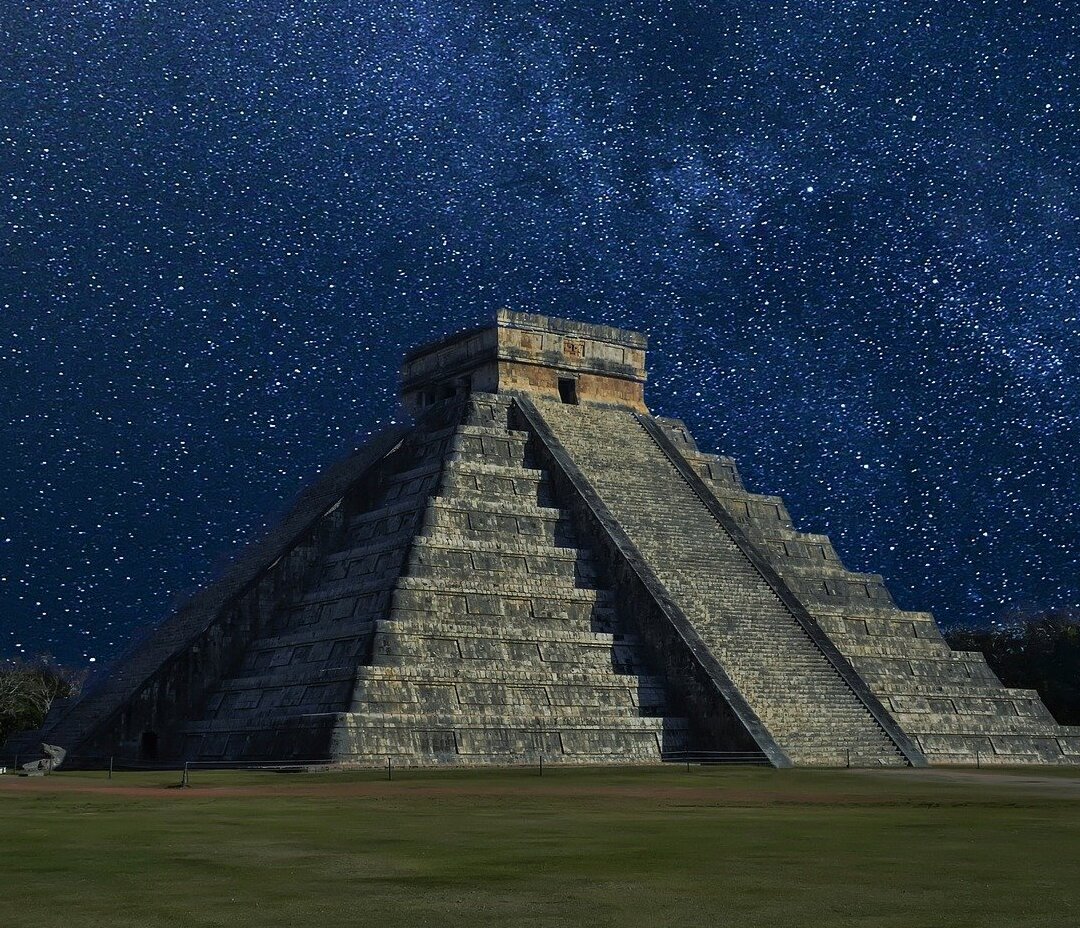 Sian Ka'an
Certainly, this place is one of the top things to do in Riviera Maya. Sian Ka'an, in Mayan "mouth of the sky", has enormous biodiversity in more than 500,000 hectares of the Mexican Caribbean.
Therefore, the zone not only contains jungle, but is also home to tropical forests, wetlands, and marine habitats. In addition, in its territory, there are 23 areas with Maya archaeological remains like Muyil on the coast.
Related tours: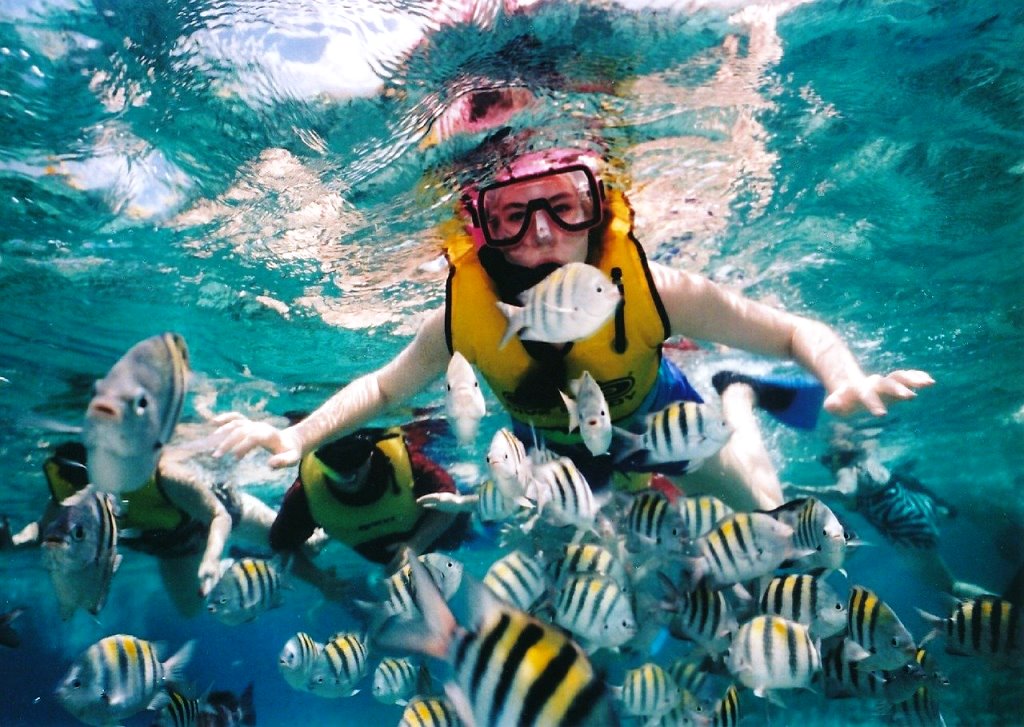 Coba
Coba is probably the most mysterious destination around Riviera Maya. Mainly, the old Maya city contains temples and structures of great interest, built for daily life.
For instance, the Ball Court, the Temple of the Frescoes, numerous stelae, and vestiges of the ancient Maya roads (sacbé). Above all, the building that attracts all eyes is the imposing pyramid of Nohoch Mul.
Related tours: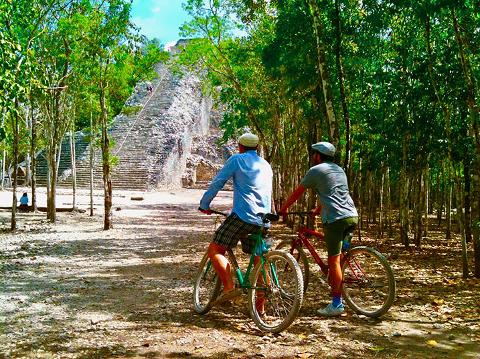 Playa del Carmen
Playa del Carmen, located in the heart of Riviera Maya, is a vibrant coastal town with something for everyone. It's renowned for its beautiful beaches, where you can soak up the sun or snorkel in crystal-clear waters.
For sure, if you are looking for things to do in Riviera Maya, Playa del Carmen is a perfect destination for you!
The lively Fifth Avenue is perfect for shopping, dining, and nightlife. Do not miss the opportunity to explore nearby attractions and stunning cenotes for an unforgettable experience.
Related tours: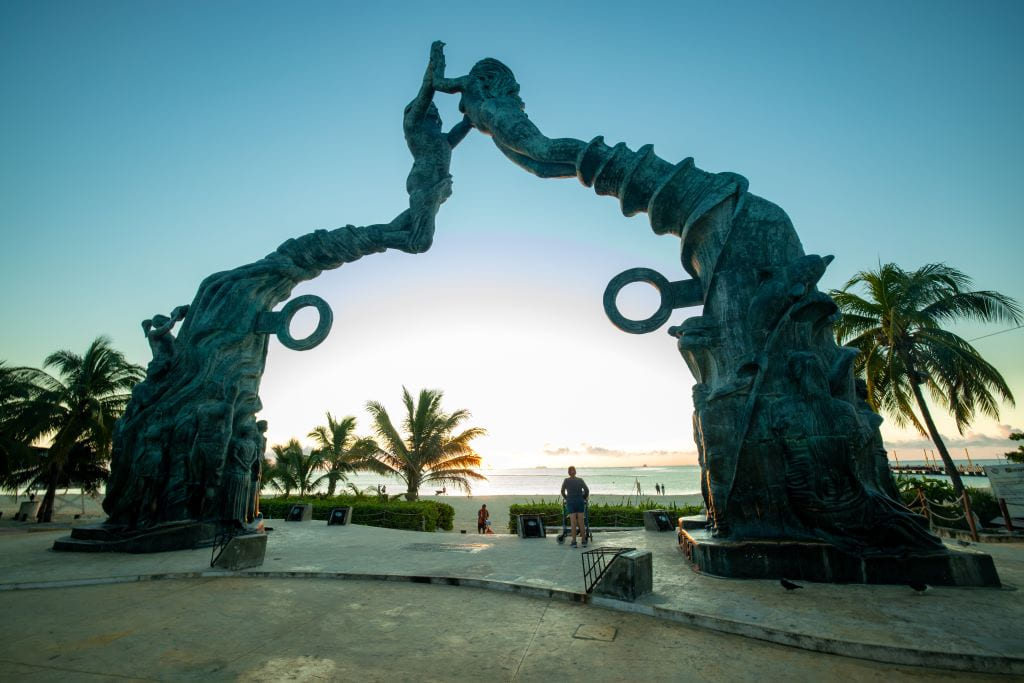 Tours &amp activities in Mexico/Riviera Maya
Dinning &amp cuisine in Mexico/Riviera Maya
In this place, you can taste the best authentic tacos and Mexican flavors in Playa del Carmen. Definitely, this place is a must-visit for every foodie lover. This delightful restaurant has a vast variety of exquisite tacos and traditional dishes, creating a gastronomic paradise for visitors seeking things to do in Riviera Maya.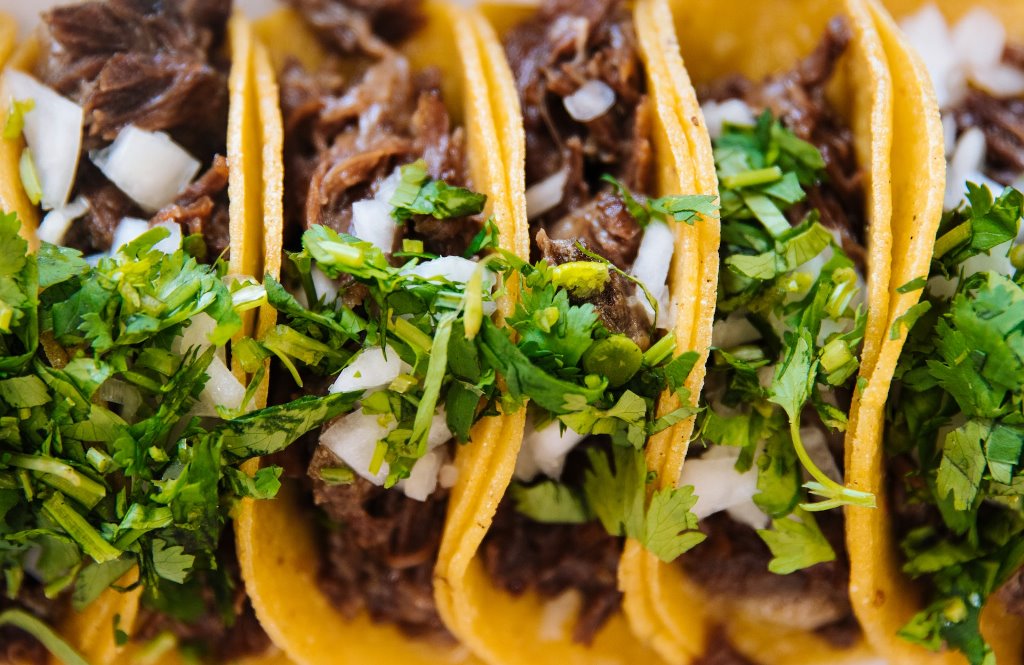 Discover the flavors of Tulum at Restaurante Estrada, a charming culinary gem. This restaurant offers a delightful selection of dishes, blending local ingredients with other creative delicacies.
With every bite, we are sure that you will always want to come back to this place. It is a perfect place to taste the different dishes that the Mexican Caribbean offers to the world. And also, it is perfect for try Mexican food!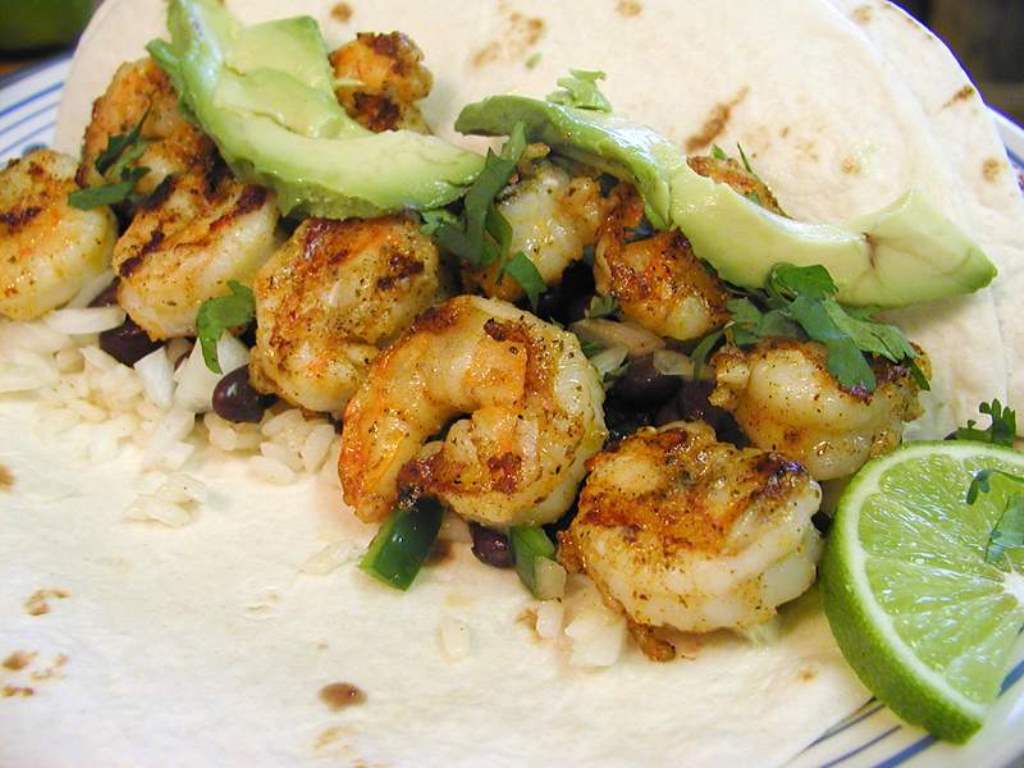 Experience the true essence of the Yucatán Peninsula at this charming restaurant. This restaurant shares the rich flavors and culinary traditions of the region, serving up delicious dishes inspired by the local ingredients and time-honored recipes. A perfect addition to your list of things to do in Riviera Maya for a delightful culinary experience.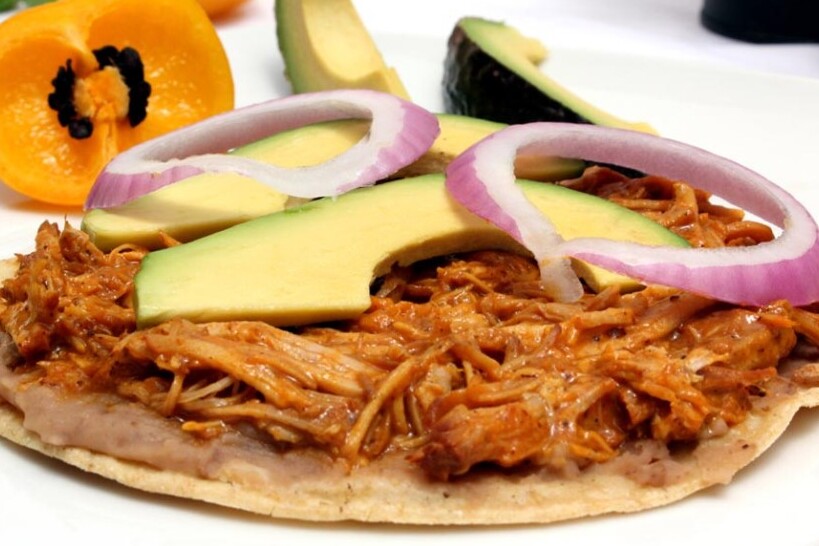 Shopping in Mexico/Riviera Maya
This colorful gallery showcases a diverse collection of incredible artwork, including paintings, sculptures, and handicrafts, all created by talented local artists. A must-visit spot for things to do in Riviera Maya, where you can witness the region's rich artistic heritage. As you stroll through the gallery's exhibits, you can admire the rich culture and traditions that still remain in this zone.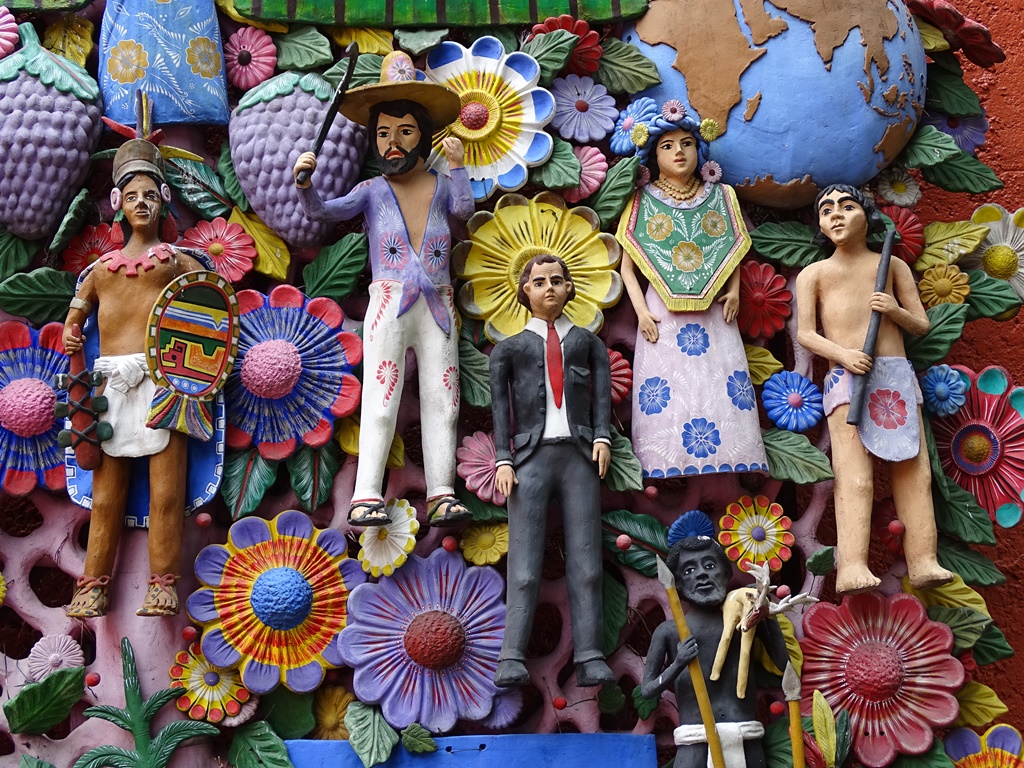 Looking for a perfect plan in the center of Playa del Carmen? Then, discover a shopper's paradise at Quinta Alegría Shopping Mall in Riviera Maya. In this mall, you can find a huge amount of activities, restaurants, unique products, and different spots to take great pictures. Indeed, this place is perfect for adding to your top things to do in Riviera Maya.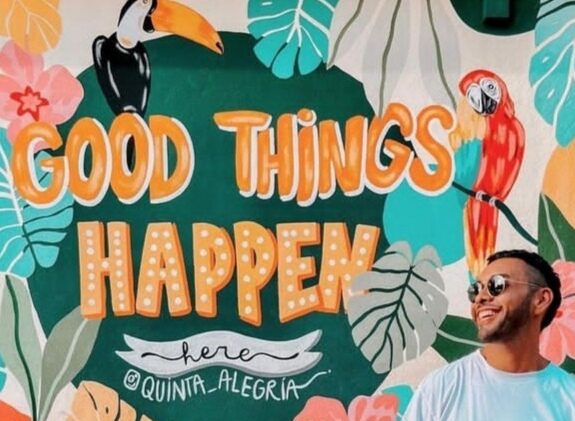 Trip Ideas &amp Stories in Mexico/Riviera Maya
FAQ's about Mexico/Riviera Maya
Where is Riviera Maya located?
Riviera Maya is located on the eastern coast of Mexico, along the Caribbean Sea. It is part of the state of Quintana Roo and stretches from just south of Cancun to the town of Tulum. Yucatan is not part of Riviera Maya, nevertheless, it is kind of close and it is a must if you stay a couple of days in the Riviera Maya.
Is it safe to travel to Riviera Maya?
Traveling to the Riviera Maya is generally safe. Stick to tourist areas, use reliable transportation, watch your belongings, and be cautious with alcohol. Stay hydrated, follow health guidelines, respect local customs, and learn basic Spanish phrases. Be aware of your surroundings and local emergency numbers.
Avoid unforeseen events and take with you an insurance policy that covers any problem on your trip. 
What to pack?
Pack lightweight clothing, swimwear, try to avoid sunblock due to the pollution in the ocean, sunglasses, a hat, sandals, comfortable walking shoes, and a reusable water bottle. Don't forget travel documents, passports, travel insurance, medications, toiletries, and a power adapter. Bring cash and cards, but keep them secure. Pack a first-aid kit and reusable bags for shopping.
Are there any kid-friendly activities and entertainment in Riviera Maya?
Yes, for families and kids, there are numerous options like Xcaret Park, Xenses, and Xel-Ha, which provide entertainment and activities suitable for all ages. Don't miss a trip to the Tulum ruins, and you can enjoy cenote swimming and snorkeling. The area also has beautiful beaches for family relaxation.
Are there any dress codes and cultural norms to follow in Riviera Maya?
Riviera Maya has a relaxed dress code, especially in beach areas. While swimwear is suitable at the beach, cover up when leaving the shore. In town, modest attire is appreciated when visiting cultural sites or local communities. Respect local customs, like bargaining politely at markets.
Are there any sustainable travel initiatives in Riviera Maya?
Yes, Riviera Maya is committed to sustainable tourism. Many hotels and resorts have eco-friendly practices like waste reduction and conservation efforts. There are also eco-parks, such as Xcaret and Xel-Há, which promote environmental education and conservation. Travelers can participate in responsible tourism by choosing eco-friendly activities and respecting local ecosystems.
Is there any internet and mobile phone access?
Yes, you'll find internet and mobile phone access throughout Riviera Maya. Most hotels, restaurants, and public places offer Wi-Fi. Cellular networks like Telcel, Movistar, and AT&T provide good coverage. However, some remote areas may have weaker signals, so it's wise to check with your mobile provider if you plan to travel off the beaten path.
What's the best time to visit Riviera Maya?
The best time to visit Riviera Maya is during the dry season, which typically runs from November to April. If you prefer to avoid crowds, consider traveling in the shoulder seasons of May to June or September to October.
However, keep in mind that the hurricane season runs from June to November, so be prepared for occasional rain and storms during this time. Overall, November to April (considering that in March and April, springbreakers are commonly there) is the most popular and comfortable time for travelers.
What cultural events and festivals are celebrated in Riviera Maya?
Riviera Maya hosts various cultural events and festivals throughout the year. Some of the notable ones include:
Day of the Dead (Dia de los Muertos)
Sacred Mayan Journey in May
Riviera Maya Jazz Festival
Riviera Maya Film Festival
Which is the most commonly spoken language in Riviera Maya?
The most commonly spoken language in Riviera Maya is Spanish. Spanish is the official language of Mexico, and you will find that the majority of the local population, as well as those in the tourism industry, speak Spanish. However, due to the region's popularity as a tourist destination, many people working in hotels, restaurants, and tourist attractions also speak English.
What is the currency and exchange in Riviera Maya?
The currency used in Riviera Maya, as in the rest of Mexico, is the Mexican Peso, abbreviated as "MXN" or represented by the "$" symbol. When it comes to currency exchange, you can exchange your foreign currency, such as US Dollars or Euros, at banks, exchange offices (casas de cambio), and some hotels.
Additionally, ATMs are widely available, and you can withdraw Mexican Pesos using your debit or credit card at these machines. Credit cards are also accepted at many businesses, especially in tourist areas. It's a good idea to carry some cash in Pesos for smaller purchases and in case you visit places that don't accept cards.