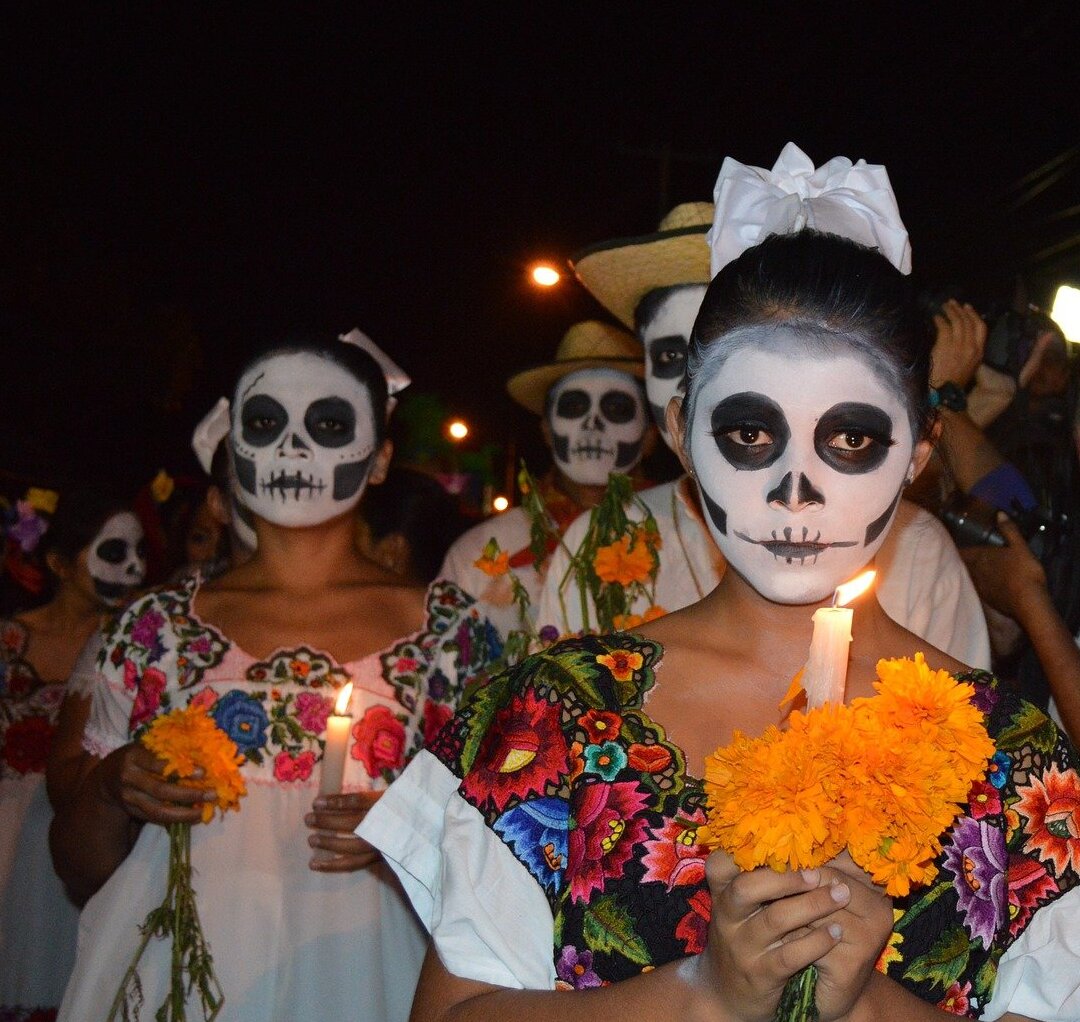 Seasonal Tours
The seasonal tours have amazing festivals and celebrations that will immerse you in the culture, tradition, and marvelous Mexican identity.
Seasonal events in Mexico are a spectacular way to get immersed in Mexican culture and tradition. Every time you travel to a new destination, immediately, you want to know more about that place. Therefore, one of the best ways to discover, explore, and fall in love with that destination, is through the magic of its history.
Mexico has an astonishing past. In fact, it still remains in its celebrations and festivities full of tradition and folklore. Definitely, you are going to feel and see spectacular things that you have never experienced before. Through its people, history, gastronomy, and events, you can appreciate the stunning experience that is to live any of the festivities that Mexico has.
There has never been a better way to experience the amazing, colorful and cultural country that Mexico is. Come and live the magnificence of its celebration, traditions, and unique natural seasonal events such as Monarch Butterflies and Fireflies spectacles!
Popular Events
Trip ideas for events in Mexico
Popular tours of events in Mexico
Reviews of our tours during events of festivals
333 reviews on

My two children ages 12 and 20 enjoyed such a wonderful visit to magical Mexico city. Our private guide, Diana, was super knowledgeable and friendly: she taught us so much about Mexican history and culture while also making it fun and interesting and showing us hidden details we would have missed without a guide. The three days we spent together gave us an excellent overview of Mexico City. Every meal was exceptional, and the kindness and excellent hospitality of the Mexican people warmed our hearts. It was a totally zero stress vacation for me, since Diana planned every detail, took care of tickets, etc., so I could just focus on family time. Thank you Vibe Adventures and Diana for making our trip so very merry and magical!

Our 3 day adventure with our private guide, Carlos was exceptional. He attended to every detail, making sure we did not miss any experience in the Mexico City area. He was very willing to accommodate us in every way possible. One day we were supposed to go the the anthropology museum in the morning and do a walking tour of Mexico City in the afternoon. My husband and I have to get our Covid test to fly home so he switched the day around. Carlos was very knowledgeable and spoke perfect English. I highly recommend using this company and Carlos if possible!

Jorge Mendoza . was recommended to me by friends that have used him as a guide in the past. He responded quickly and professionally . Gave me the rates for daily guided tours pick up and drop off at airport . He was courteous professional and displayed a profound knowledge of Mexican culture history and philosophy. He speaks perfect English and after a short conversation he has the ability to know where to take you and what your preferences might be. We toured downtown, museum of anthropology , Frida Kahlo and Diego Rivera house/museum. Polanco, Condesa and other neighborhoods. He was a pleasure to be with . I highly recommend him .

RebeccaAtraveler
2021.07.31
Our guide, Ivan, was fantastic- so knowledgeable about everything at El Museo de Antropología. A great tour. Our guide, Ivan, was fantastic. SO knowledgeable. Best way to see the museum.
Arturo Obscura Nader
2022-05-12
Super experiencia, buen servicio de los guías, aprender de nuestra cultura con la gente que sabe nuestra historia es maravillosa aventura!

My boyfriend and I spent the day on a private tour with Silvia, and she was fantastic. We would highly recommend this tour, and if you can request Silvia you should!
Adán Hernández Lozada
2022.03.05
I didn't expect the amazing experience I had with them. They have the most qualified guides.
Pancho was great as a guide, knowledgeable, communicative, punctual, he made our day.
Frequently asked questions
Below are some frequently asked questions about seasonals tours in Mexico. Hopefully, they may help you!
1. Which are the most important seasonal events and festivities in Mexico? 🇲🇽
Independence Day (Septiembre, 16)
2. Which are the most important carnivals and parades in Mexico? 🥳
3. What is Semana Santa (Holy Week)? ✝
Holy Week in Mexico is an important religious observance as well as an important vacation period. Several locations have notable observances related to Holy Week including Iztapalapa in Mexico City, Taxco, San Miguel de Allende, and Taxco.
4. Where are the best places to celebrate New Year's Eve in Mexico? 🎆
Check out our New Year's Eve in Mexico: Top Places to Party post where we give some places recommendations.
5. Which are the most famous seasonal tours in Mexico? 🦋
In terms of natural events, for example, events related to a specific moment where animals come to Mexico and give a wonderful spectacle, these are the most famous:
Whale watching in Los Cabos.
6. When is the time when Spring Breakers go to Mexico? 🏖️
The Spring Breaker season is from February, March to April. Especially, in Cancun, Puerto Vallarta, and Los Cabos.