Destination Video
Overview
Are you looking for awesome things to do in Oaxaca? You came to the right place! With us, you'll see some of the most famous landmarks and historical sites. For example, the Santo Domingo church, the Benito Juarez market, the Macedonio Alcala Theater, etc.
If you're looking for something a bit more off the beaten path, Oaxaca has a magical place: "Hierve el Agua". Here, you can admire one of the most unique natural wonders in Mexico – the Hierve el Agua petrified waterfall. This is a must-see destination for you if you are a nature lover and an adventure seeker alike.
If you're a foodie, Oaxaca has something for you too! You can go on a culinary adventure through the city, where you'll get to taste some of the most delicious local dishes and drinks. You'll also get the chance to visit a local mezcal distillery, where you can see how this famous Mexican liquor is made. The food of Oaxaca is a once-in-a-lifetime experience!
To visit Oaxaca is a way to discover the paradise on earth you were always dreaming of visiting. You can find beaches, colorful towns, and exquisite gastronomy. Join us and experience this splendid and cultural state with us. There are thousands of things to do in Oaxaca waiting for you!
Getting there &amp around in Mexico/Oaxaca
Get in: by plane
Xoxocotlán International Airport (IATA: OAX) is located in the city of Oaxaca de Juárez, which is the capital of the state of Oaxaca in southern Mexico. It's situated approximately 7 kilometers (4.3 miles) south of the city center.
✈️ Flight deals to Oaxaca.
You can get to the city by:
Taxi 🚕:  You can book an airport transfer here.
Uber: Car hauling services like Uber and Didi are generally allowed at Xoxocotlán International Airport (OAX) in Oaxaca. You can use such services to travel to and from the airport. However, regulations and policies can change, so it's advisable to check with the airport authorities or the car hauling service provider for the most up-to-date information on their services at the airport.
Bus: Upon exiting the airport, you can buy a colectivo ticket, a shared van that leaves when full and drops you at your destination. The cost is $105 MX per person (Zone 1 – Centro) or $170 MX (Zone 2). You can also get a private taxi ('special') for $410 MX (Zone 1) or $550 MX (Zone 2, as of Dec 2022).
Get in: b
y bus
You can fly from the U.S. to Mexico City, Huatulco, or Puerto Escondido, then take a bus to Oaxaca (6½ hr from Mexico City or 8 hr from Huatulco/Puerto Escondido).
Buses like ADO ($552 MX), OCC ($422-470 MX), and Fypsa ($270 MX) run between Mexico City's TAPO station and Oaxaca. Buy tickets online or at the station, located near the airport.
Estrella Roja buses from Airport Terminal 1 to Puebla offer an alternative route to Oaxaca.
Get around
In the tourist area, you can easily walk or take affordable buses ($7 MX). Grab a free city map from info booths, even near the cathedral. Bus routes are tricky, but you can get a good map for $40 MX at the Oaxacan Lending Library. Taxis are abundant but agree on a fare beforehand. Buses stop around 21:00.
Like in many Mexican cities, streets might have the same name, and they can change names from one end to the other. In downtown, Independencia Avenue splits it into north and south. Most streets that cross it change names, except Morelos Avenue and Hidalgo Avenue. When you cross Macedonio Alcalá (north) or Bustamante Street (south), east-west street names change.
Places to visit by foot:
Zócalo
Jardín Etnobotánico (Ethnobotanical Garden)
Templo de Santo Domingo (Santo Domingo Temple)
Catedral Metropolitana (Metropolitan Cathedral)
Benito Juarez House
Benito Juarez National Park
Where to stay in Mexico/Oaxaca
Budget
Located in the coastal beauty of Mazunte, Oaxaca, Villa Luna de Miel is a romantic place that offers you an enchanting escape.
Overlooking the precious ocean, this retreat provides intimate accommodations, picturesque views, and a serene ambiance.
If you are on your honeymoon with your boo, this is the ideal place where you can spend magical moments. Additionally, it is perfect for traveling on a budget, and perfect if you are seeking a tranquil getaway.
Ballelita Posada & Bar in Zipolite, Oaxaca offers you a laid-back coastal retreat. It has comfortable accommodations and a charming bar. Indeed, this place is an ideal spot to unwind and discover some of the best things to do in Oaxaca.
Just steps away from the beach, you can enjoy the sun, sand, and relaxation. This charming place invites you to experience the incredible beauty of Zipolite while enjoying a refreshing drink at the bar.
Mid-range
This place in Puerto Escondido offers you a comfortable stay near the beach. With well-equipped suites and bungalows, you can enjoy a relaxing retreat.
The hotel's convenient location allows easy access to the ocean and local attractions. Get ready to experience the beauty of Puerto Escondido while staying in cozy accommodations. It is perfect for getting to know all the things to do in Oaxaca!
Splurge
This lovely and enchanting Hotel Boutique in Oaxaca offers you a charming and personalized stay in the heart of the city. It has a perfect location, therefore, all the things you can visit in the center of the city will be pretty close to you.
With its unique blend of colonial and contemporary design, this pretty-as-a-picture boutique hotel provides a comfortable and stylish retreat.
Discover Oaxaca's rich culture and explore its attractions, knowing that El Callejón awaits you with warmth and hospitality.
Hotel Boutique Parador San Miguel Oaxaca
Hotel Boutique Parador San Miguel in Oaxaca welcomes you to a blend of comfort and elegance.
Located in the heart of the city, this boutique hotel offers you a tranquil oasis with tastefully designed rooms and a charming courtyard.
So, get ready to experience the best things to do in Oaxaca while you stay in this unique and authentic hotel.
Attractions in Mexico/Oaxaca
Visit Mazunte
In Mazunte, you can admire the beauty of a magical paradise on Earth! Also, you can visit lovely beaches like Rinconcito Beach and Mermejita. Additionally, you can explore the National Mexican Turtle Center to learn about marine conservation efforts.
Don't miss a visit to Punta Cometa for stunning sunset views. Engage in yoga retreats, try some delicious seafood, and experience the laid-back charm of this coastal paradise.
Join us on our Puerto Escondido tour (Mazunte, La Crucecita, Oaxaca / Private or Small Group / 8 Days)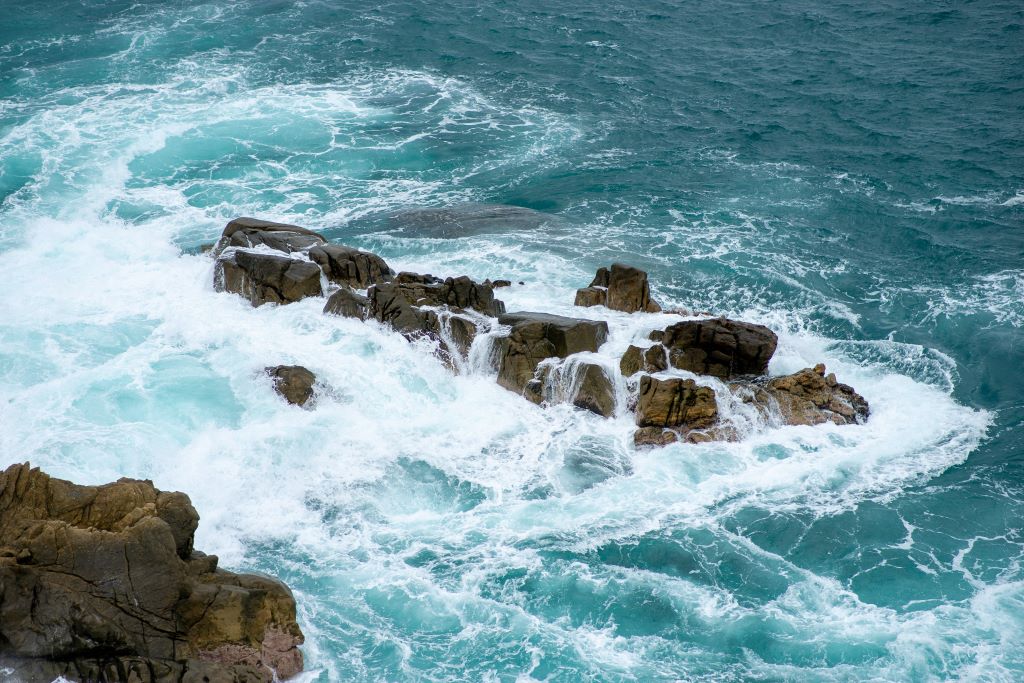 Surf at Puerto Escondido
One of the best and most famous things to do in Oaxaca is to experience exhilarating surf at Puerto Escondido, a renowned destination for wave enthusiasts. Its powerful waves, particularly the famous Zicatela Beach, offer you a thrilling challenge if you are an experienced surfer.
If you are a beginner, you can find more suitable breaks at other beaches. Here you can enjoy the amazing surf culture, relax on the sandy shores, and explore the local markets. Surfing in Puerto Escondido is a must-do activity when visiting Oaxaca.
Join us on our Mexico off The Beaten Path (Mexico City, Tepoztlan, Puerto Escondido / Private or Small Group / 10 Days)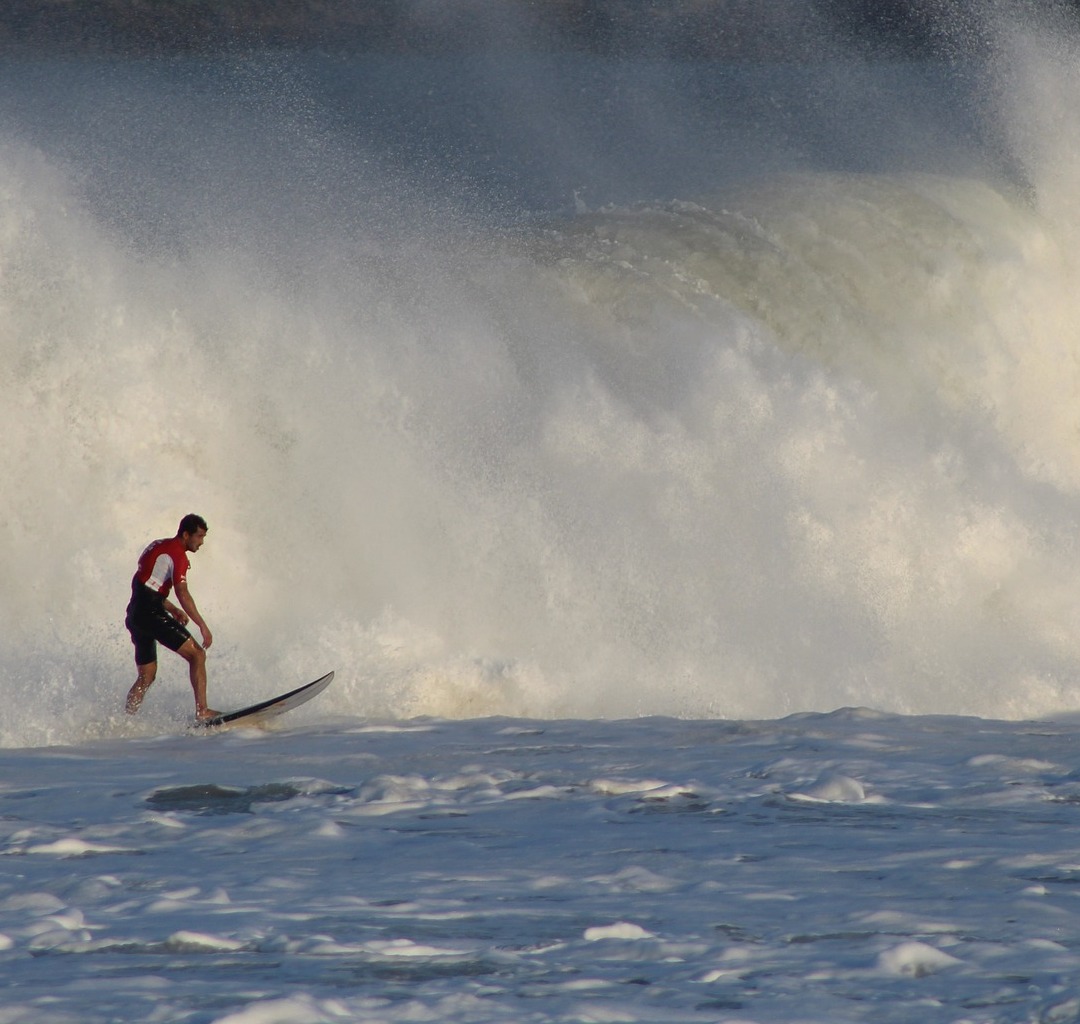 Explore Chacahua National Park
Explore the natural beauty of Chacahua National Park in Oaxaca. This coastal paradise boasts diverse ecosystems, from mangroves to crystal-clear beaches. Here, you can enjoy boat tours through winding waterways, admire abundant birdlife, and spot wildlife like crocodiles and turtles.
In addition, you can hike through lush landscapes and discover the captivating blend of nature and culture. If you are a nature enthusiast, Chacahua National Park is a must-visit in Oaxaca. Definitely, this is one of the best off-the-beaten-path things to do in Oaxaca!
Join us on our Oaxaca Tour (Chacahua National Park, Puerto Escondido, Mazunte / Private or Small Group / 15 Days)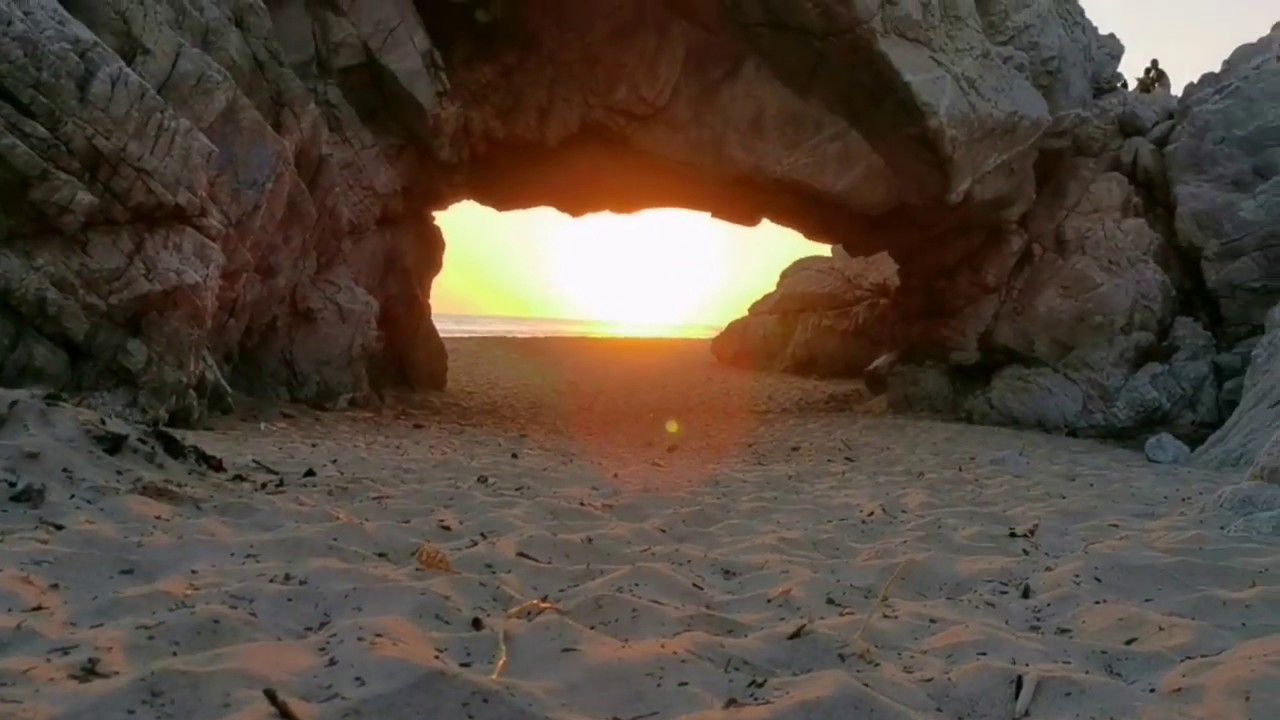 Discover Hierve el Agua
Hierve el Agua in Oaxaca is a natural wonder featuring stunning petrified waterfalls and mineral-rich pools. You can witness incredible landscapes and take some pics of this picturesque site. Also, you can swim in the unique natural pools while enjoying panoramic views of the surrounding valleys.
Discover the natural beauty and cultural significance of this inspiring and marvelous destination. Hierve el Agua is a must-visit attraction and a top of the different things to do in Oaxaca, offering a blend of relaxation and exploration.
Join us on our Tour Oaxaca (Mitla, Tule & Teotitlan / Group / 8h)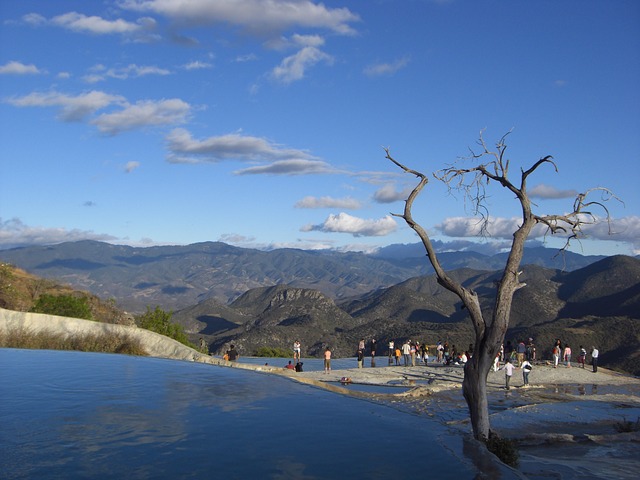 Explore Monte Albán Ruins
Monte Albán ruins in Oaxaca are a testament to the ancient Zapotec civilization. Located atop a hill, this archaeological site offers breathtaking views of the valley below. You can explore the intricate stone-carved structures, including mystical temples and observatories.
Monte Albán's historical significance and architectural beauty make it a must-visit attraction. Learn everything about the rich history of Oaxaca, fill yourself up with energy, and discover the wonders of this ancient site.
Join us on our Oaxaca Food Tour (Monte Alban, Miahuatlan, Huatulco / Private or Small Group / 10 Days)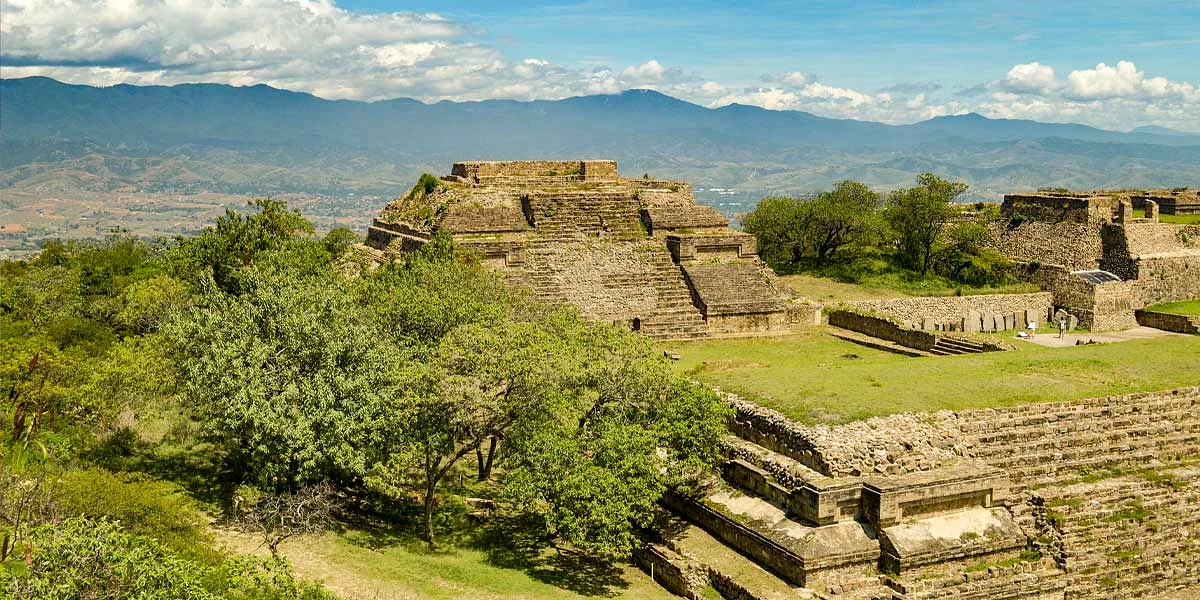 Tours &amp activities in Mexico/Oaxaca
Dinning &amp cuisine in Mexico/Oaxaca
Market November 20 (Mercado 20 de Noviembre)
If you are looking for unique things to do in Oaxaca, you have to visit and explore this place. Feel the Mexican atmosphere as you explore stalls offering local produce, traditional dishes, and artisan crafts. This market is a must-visit destination to experience the rich heritage and diverse offerings of Oaxaca.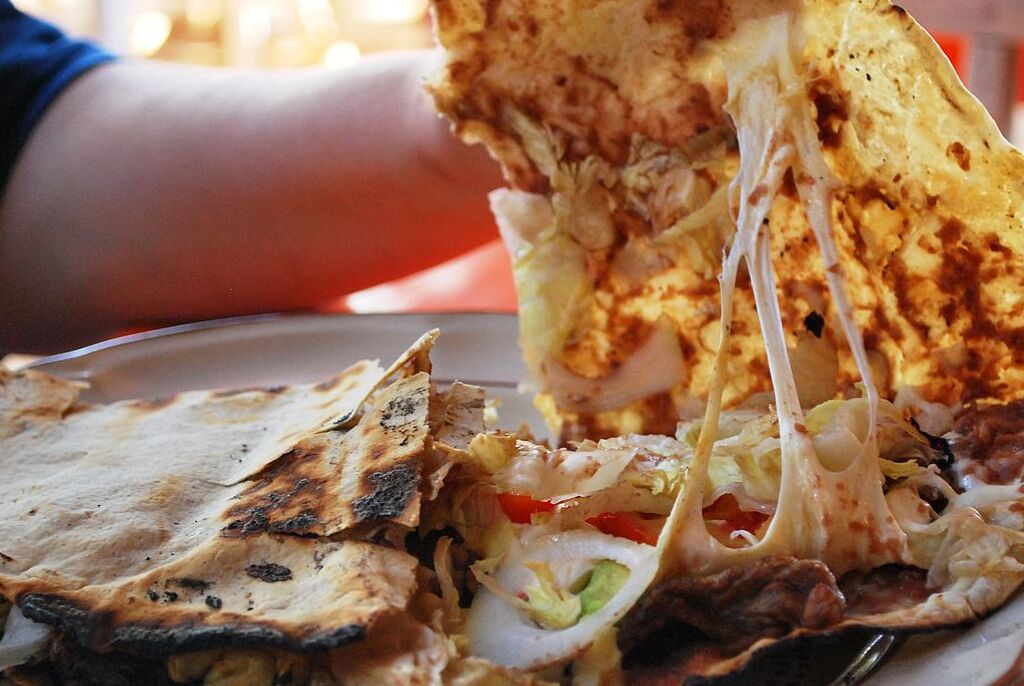 Budamar Zipolite is a charming beachfront restaurant that offers a delightful fusion of flavors. With a relaxed ambiance and stunning ocean views, it's the perfect place to try some fresh seafood and creative dishes.
Get ready to experience a culinary journey that captures the essence of Zipolite's coastal charm, making it a top choice for an enjoyable dining experience.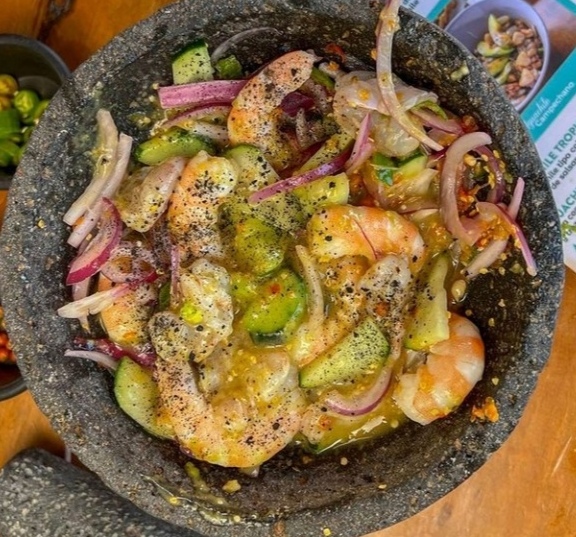 Located in a picturesque setting, it offers an elegant dining experience with a focus on traditional flavors and modern creativity. If you are looking for exclusive things to do in Oaxaca, you need to visit this restaurant. With mezcal, fine wines, and meticulously crafted dishes,  this restaurant is a must-visit if you are seeking a blend of culture and gastronomy in Oaxaca.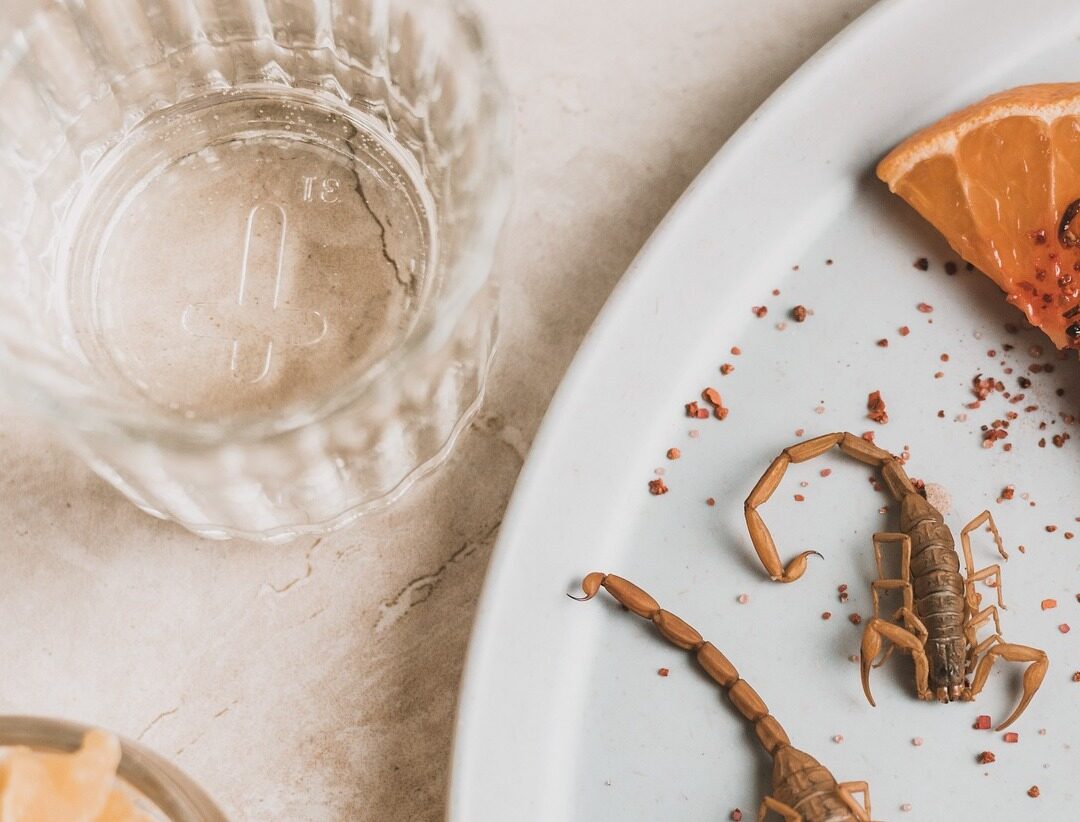 Shopping in Mexico/Oaxaca
Oaxaca Handicrafts Market (Mercado de Artesanías)
Here, you can discover lovely and colorful traditional textiles, ceramics, woodwork, and more, each reflecting the rich cultural heritage of Oaxaca. If you are looking for things to do in Oaxaca like a local, you can come here and wander through the colorful stalls, engage with artisans, and immerse yourself in the artistry that defines Oaxaca's unique identity.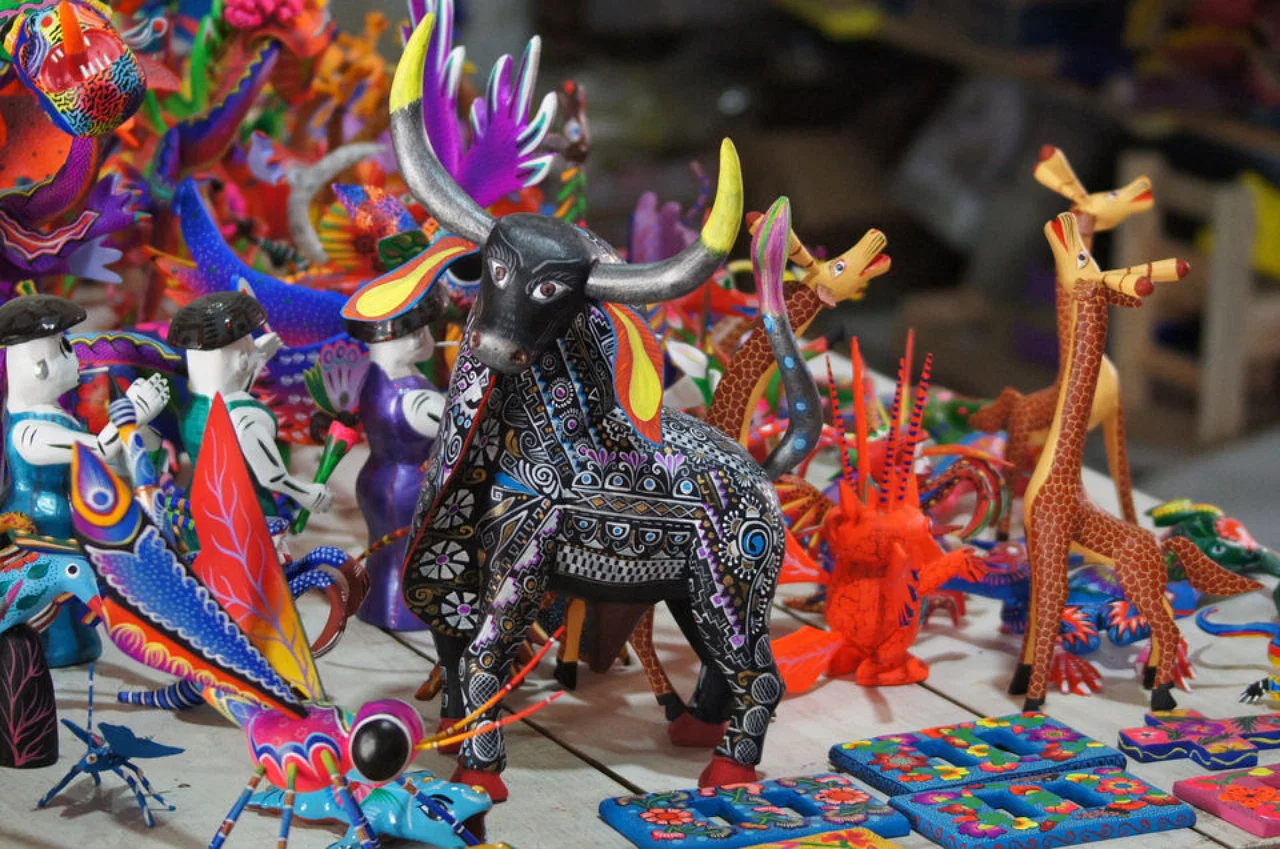 Trip Ideas &amp Stories in Mexico/Oaxaca
FAQ's about Mexico/Oaxaca
Where is Oaxaca located?
Oaxaca is located in Mexico, in the southern part of the country. It's the capital city of the state of Oaxaca, celebrated for its indigenous cultures, traditions, and culinary delights. Oaxaca is a captivating destination for travelers seeking an authentic Mexican experience.
What to pack?
When packing for Oaxaca, it's advisable to pack comfortable clothing suitable for the local climate, especially if you're visiting during the warmer months. Don't forget to bring comfortable walking shoes, sun protection items like sunscreen and a hat, and it can be helpful to know some basic Spanish phrases. Additionally, remember to carry essential documents such as your passport, any required medications, and necessary travel documents.
Are there any kid-friendly activities and entertainment in Oaxaca?
Yes! You can consider exploring the ancient ruins of Monte Albán, where children can learn about ancient civilizations while enjoying the open spaces. The Oaxaca Ethnobotanical Garden offers an educational experience about plants and culture. For animal lovers, Zoologico Parque del Condor has plenty of species, including birds of prey. Additionally, the region's beaches and local markets provide enjoyable experiences for families.
What's the best time to visit Oaxaca?
The months between October and April are ideal due to the pleasant weather. You can experience traditional festivals like the Day of the Dead in October-November, and get to know the local culture and attractions. These are some of the best things to do in Oaxaca during your visit.
Is it safe to travel to Oaxaca?
Travel safety can vary, but Oaxaca is generally considered safe for tourists. However, like many destinations, it's essential to take precautions. Stick to well-traveled areas, avoid displaying valuables, and be cautious in unfamiliar neighborhoods, especially at night. Stay updated on local news and follow any government travel advisories. Overall, with proper precautions, Oaxaca can be a safe and enjoyable destination.
Are there any dress codes and cultural norms to follow in Oaxaca?
It's important to dress modestly when visiting churches and religious sites. When in indigenous communities, always ask for permission before taking photos and be respectful of their traditions. During local festivals, appreciate the beauty of traditional clothing without invading personal space. Also, using appropriate hand gestures and avoiding single-finger pointing is advisable to show respect for local culture.
Are there any sustainable travel initiatives in Oaxaca?
Oaxaca promotes eco-tourism and sustainable practices. Many hotels and tour operators support responsible travel.
Is there any internet and mobile phone access?
Internet and mobile phone access are widely available in urban areas.
What cultural events and festivals are celebrated in Oaxaca?
Popular festivals include Dia de los Muertos (Day of the Dead) and Guelaguetza, a vibrant indigenous cultural event.
Which is the most commonly spoken language in Oaxaca?
Spanish is the primary language, but many indigenous languages are also spoken.
What is the currency and exchange in Guadalajara?
The currency is the Mexican Peso (MXN), and currency exchange is readily available at banks and exchange offices.