Things to do in


Mexico City

Destination Video
Understand
Looking for some things to do in Mexico City? We can help you with that! In this place, you can find thousands of adventures, rich history, and delicious culinary experiences.
Definitely,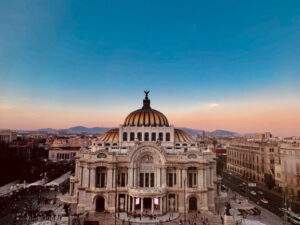 Mexico City offers a diverse range of captivating experiences that will linger in your heart long after your visit. Get ready for an exhilarating journey through the streets of Mexico City, where every corner holds a new adventure to be discovered.
This metropolis, in the heart of Mexico, enchants you with the different spots and activities that you may find in this city. From ancient ruins to bustling markets, Mexico City offers an abundance of thrilling activities, places, and culinary wonders that will leave you with lasting memories.
Getting there &amp around in Mexico/Mexico City
Get in: by plane
Benito Juárez International Airport is located in the eastern part of Mexico City, making it easily accessible for travelers coming from different parts of the city. Also, the newest airport called Felipe Ángeles International Airport is another option to get to Mexico City. It´'s located in the municipality of Tecámac, in the State of Mexico, which is in the eastern part of the Greater Mexico City metropolitan area.
✈️ Flight deals to Mexico City.
You can get to the city by:
Taxi 🚕:  You can book an airport transfer

here

.
Uber: You can use services like Uber, Cabify, or Didi to get from the airport to your destination.
Bus: There is a complimentary shuttle bus that runs between Terminal 1 and Terminal 2 (Benito Juarez Airport).
Get in: b

y bus
The city has four main bus stations located in different compass directions:
North Terminal (Terminal Central Autobuses del Norte): Located at Eje Central Lázaro Cárdenas No. 4907, Colonia Magdalena de las Salinas. Buses to/from U.S. border towns and various destinations in western and northern Mexico.
West Terminal (Terminal Central Autobuses del Poniente): Also known as Terminal de Autobuses Observatorio. Situated at Sur 122 y Rio Tacubaya, Del. Álvaro Obregón, Col. Real del Monte. Services destinations in the western part of Mexico, including Colima, Manzanillo, Morelia, and Puerto Vallarta.
South Terminal (Terminal Central del Sur): Located at Av. Tasqueña 1320, Colonia Campestre Churubusco. Offers buses to southern Mexico, including Acapulco, Cuernavaca, Taxco, and various places in Colima, Guerrero, Morelos, and the southern part of Mexico state.
East Terminal (Terminal de Autobuses de Pasajeros de Oriente – TAPO): Found at Calzada Ignacio Zaragoza 200, Colonia 10 de Mayo Venustiano Carranza. Provides services to eastern and southeastern states, including Veracruz, Puebla, Hidalgo, Oaxaca, Chiapas, Yucatan, Quintana Roo, Tlaxcala, Tamaulipas, Campeche, Tobasco, and the Guatemalan border.
Traffic can be congested during peak hours (9:00 a.m. and 6:00 p.m.) so allow extra travel time, including to/from the terminals, to avoid missing your bus or connections.
Get around
In busy central neighborhoods like Chapultepec, Zona Rosa, and Centro Historico, traffic and crowds can be very intense, especially during rush hours. Walking is often just as quick as other options. Fortunately, these areas are safe during the day, and you'll find something interesting on every block. But keep in mind that the central area is quite large, so taking a bus to rest your feet might be a good idea.
Places to visit by foot:
Cineteca Nacional (National Film Archive)
Where to stay in Mexico/Mexico City
Budget
Mid-range
Splurge
Attractions in Mexico/Mexico City
Visit the pyramids of Teotihuacan
One of the most exciting cultures in Mexico used to lie in Teotihuacan. Therefore, you will find many temples, public buildings, administrative quarters, and various residential areas. Most importantly, you can scale the pyramid of the sun (63 meters high) and the pyramid of the moon (48 meters high).
In addition, the archeological zone owns two museums where you can observe architecture, sculpture, and paintings reflecting the cosmology and the glorious past of Teotihuacan.
Related tours: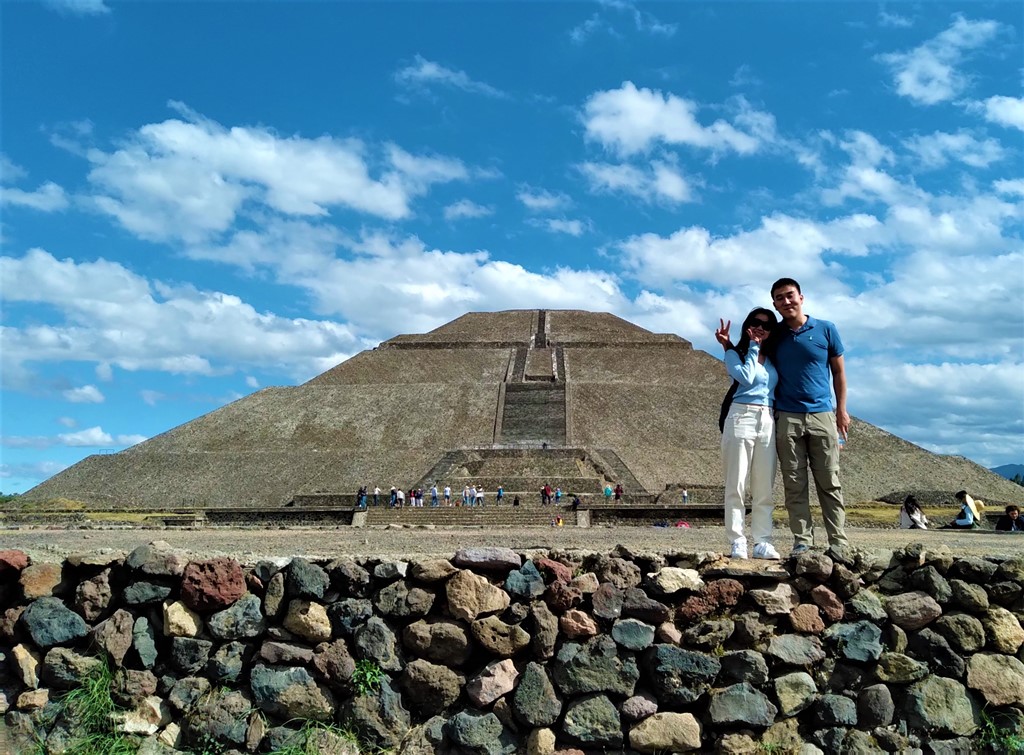 Explore Xochimilco
Xochimilco, an essential spot for things to do in Mexico City, holds the last connection to the ancient Aztecs, featuring their water transport system. Enjoy a unique flat-bottom boat ride, indulge in the diverse gastronomic offerings, and experience the floating businesses with food, drinks, and musicians.
Discover the agriculture and natural beauty of the canals, take a leisurely stroll through the historic center, and savor pulque or mezcal for an unforgettable visit to Xochimilco.
Related tours: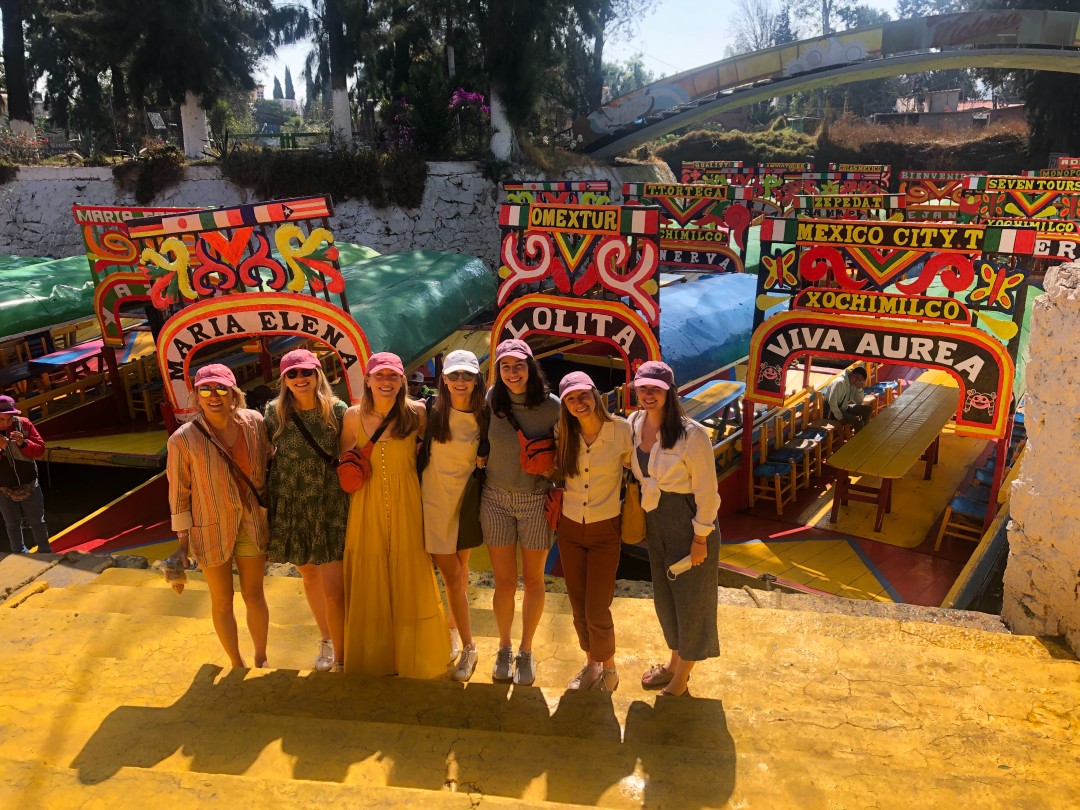 Discover Coyoacan
This area is located in the south of Mexico City and is a spot you don't wanna miss. To start, you can visit the local markets and get amazed by the handicrafts local artisans make. If you are in the city looking for things to do in Mexico City, and you are a fan of culture and history, you can explore more than 10 museums including Frida Kahlo's one.
Above all, Coyoacan is famous for its coffee and traditional restaurants. In other words, you should go and taste the authentic flavor of the local cuisine.
Related tours: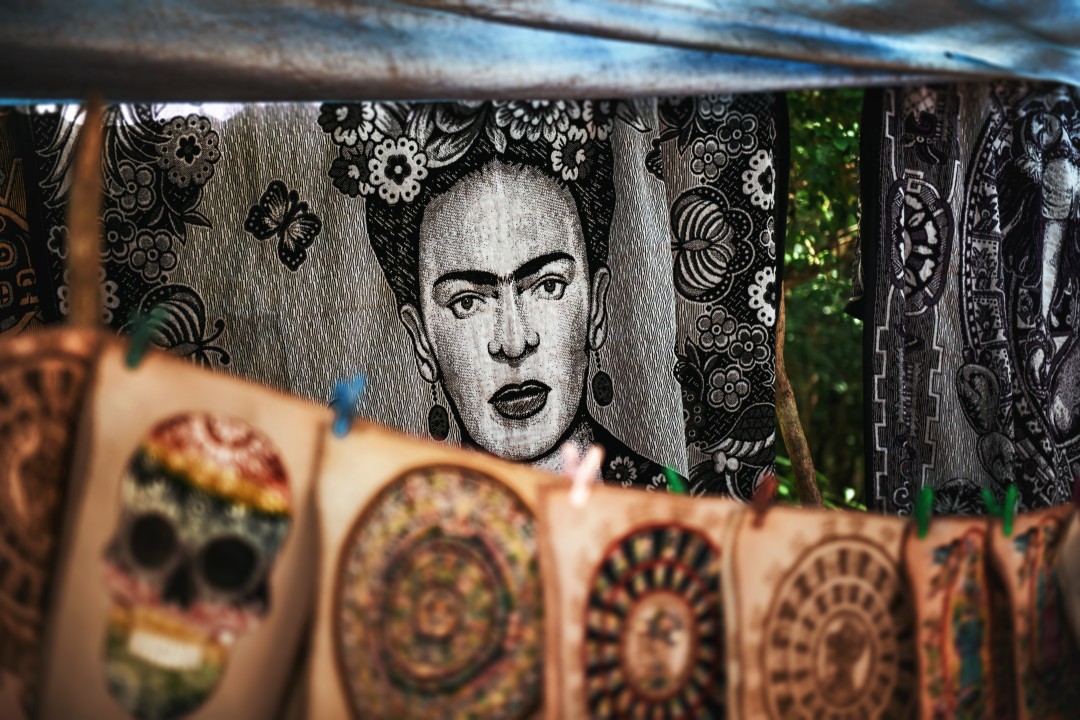 Enter the Chapultepec Castle
One of the main things to do in Mexico City at first is to get to know this impressive castle. Located at the top of a hill the Aztecs considered sacred, this is one of the few "real castles" in America. To clarify, a real king and queen habited this castle in the past (Maximilian and Charlotte).
This castle nowadays is the National History Museum. Therefore, 12 permanent exhibition halls feature successively the history of Mexico. From the Spain Crown Battle against the great empire of Tenochtitlan until the Mexican Revolution.
Related tours: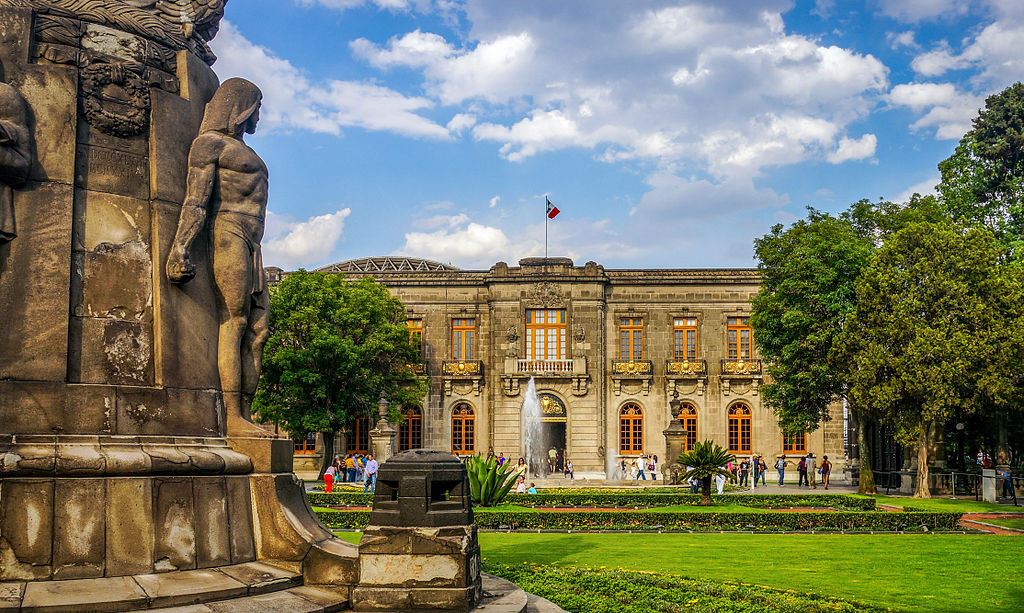 Learn more about Frida Kahlo and Diego Rivera
Frida Kahlo is probably the most famous Mexican painter, you can find her legacy in 4 different museums. Firstly the Frida Kahlo Museum, also known as the blue house, is where she lived most of her life. Secondly, the Museo Casa Estudio Diego Rivera y Frida Kahlo displays more about the relationship between Frida and her husband.
Then we have the Anahuacalli Museum which contains more than 2,000 thousand pieces pre-Hispanic art that Diego Rivera used to collect. Finally, the Dolores Olmedo Museum has the biggest collection of works painted by Frida Kahlo and Diego Rivera.
Related tours: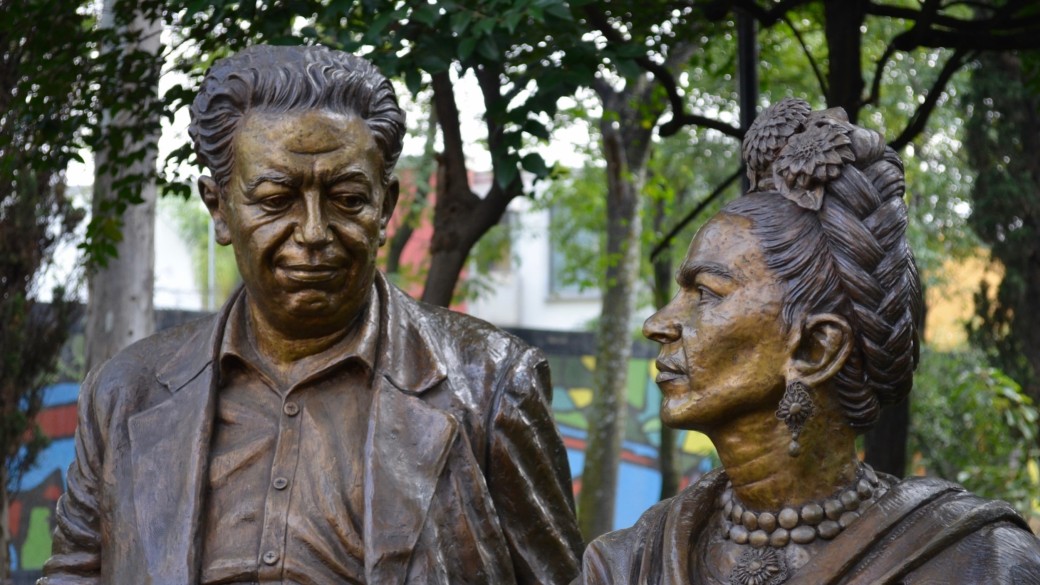 Visit the Palace of Fine Arts (Palacio de Bellas Artes)
This emblematic building is considered the center of art in Mexico. In fact, this was the first art museum in the country and the beginning of a complex network of museums. This architectural gem owns many rooms, and exhibitions of painting, dance, sculpture, music, theater, and literature.
To clarify, this curtain is composed of more than one million pieces of glass and weighs more than 22 tons. If that wasn't enough, at the top of the palace lies the national museum of Architecture.
Related tours: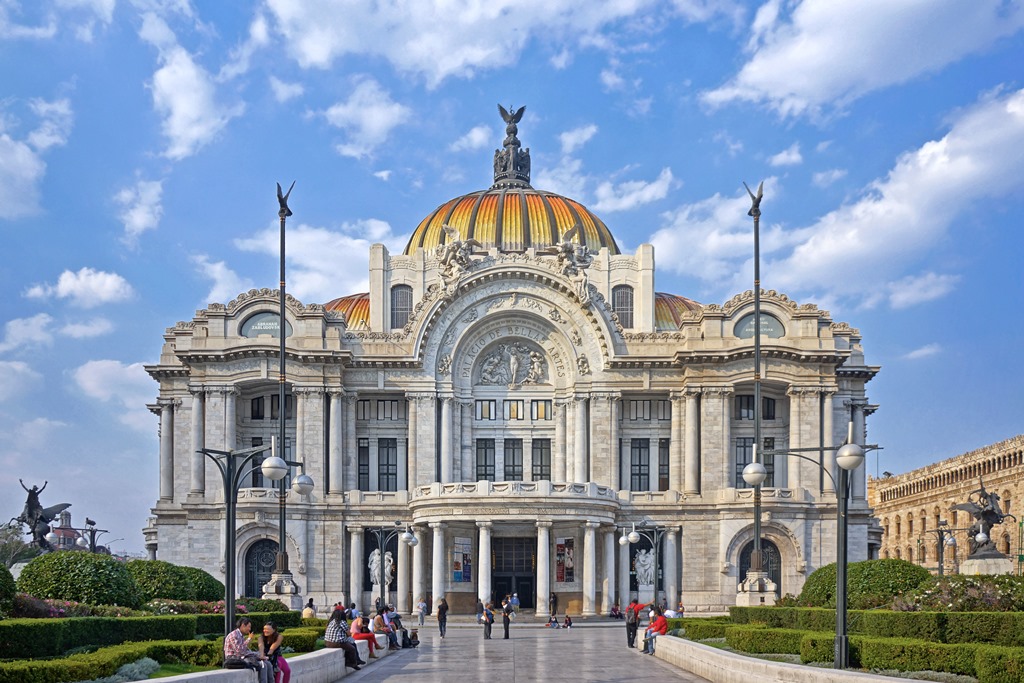 Discover Templo Mayor
If you are wondering if there are things to do in Mexico City related to Ancient Civilizations, yes, there are. The last great empire in Mexico before the Spanish conquest was Tenochtitlan, the city of the Aztecs. Now the most important remnant of that culture lies in this museum, which used to be a temple for religious ceremonies. The different sections explain the main aspects of the life the Aztecs had.
For instance, you can see relics they used to adore their gods, commemorate events on their calendars, or accomplish war rituals. On the other hand, you will be able to appreciate the way they made commerce, cultivated plants, and observe the environment.
Related tours: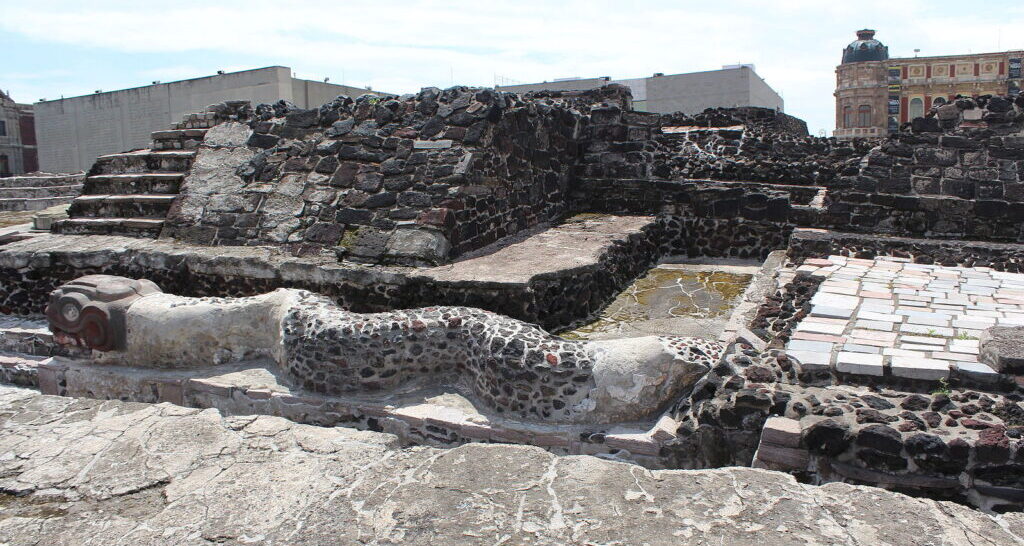 Tours &amp activities in Mexico/Mexico City
Food &amp cuisine in Mexico/Mexico City
It is a restaurant that has the very best of Mexican street food. With a diverse menu and a truly Mexican ambiance, it offers a flavorful and authentic culinary experience.
Here you will also find great promos to taste the best of Mexican food.
Indeed, one of the best things to do in Mexico City is to taste the gastronomic gems that the city offers. To taste them here is a perfect beginning to get to know Mexican food.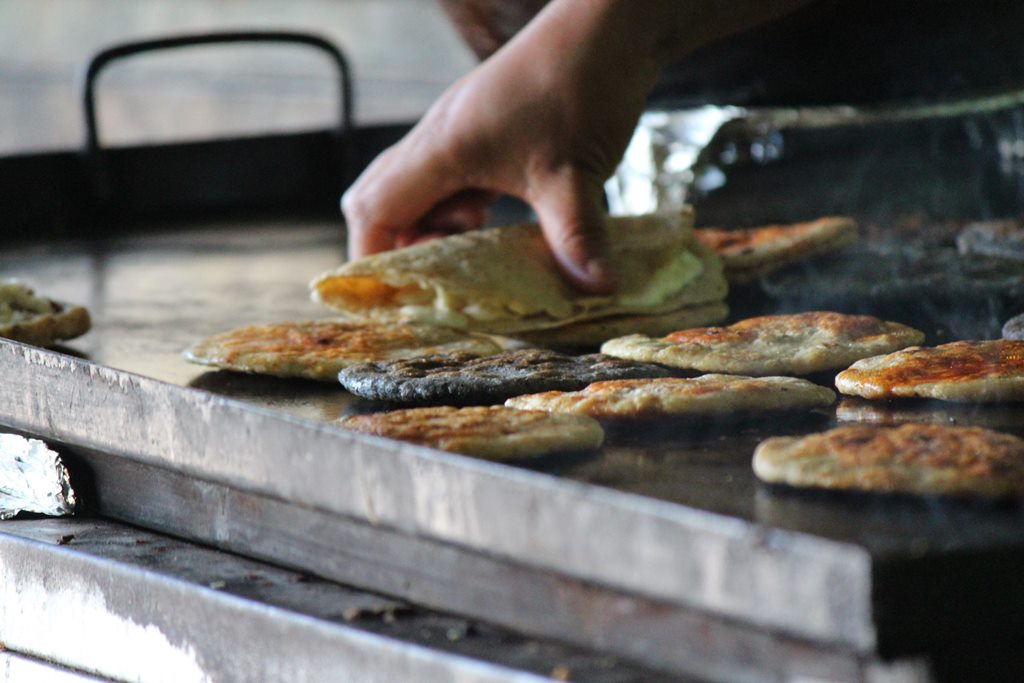 La Oveja Negra in Santa Maria La Ribera, Mexico City, is a charming restaurant that shares the world with the essence of Mexican flavors.
With a creative and diverse menu featuring mouthwatering "barbacoa" and traditional dishes, it's a must-visit spot for things to do in Mexico City.
The cozy ambiance and friendly staff create a welcoming atmosphere, promising a delightful dining experience you won't forget.
Get in touch with the local culture and try the authentic Mexican food at La Oveja Negra.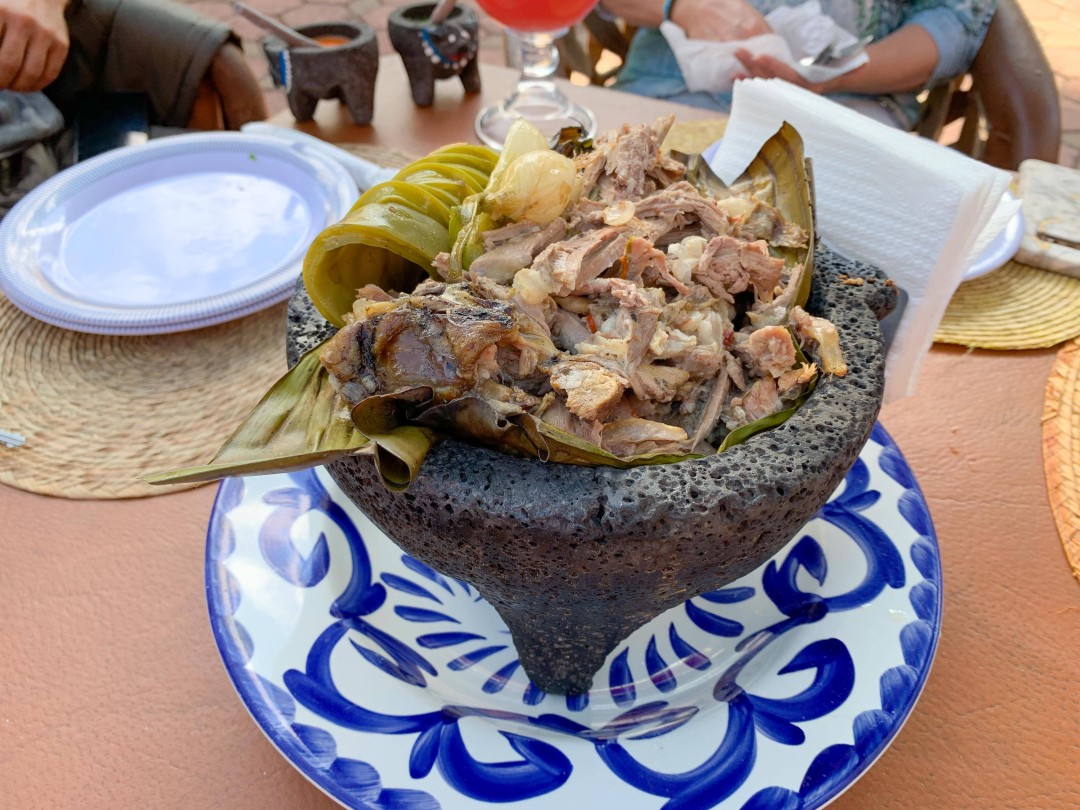 Saks restaurant in Mexico City is a sophisticated culinary destination, known for its upscale dining experience and elegant ambiance.
With a gourmet menu featuring a fusion of international and local flavors, carefully crafted by talented chefs, and impeccable service, it offers a memorable dining experience.
This restaurant is a must-visit spot for things to do in Mexico City, where foodies can experience a truly gastronomic journey like no other.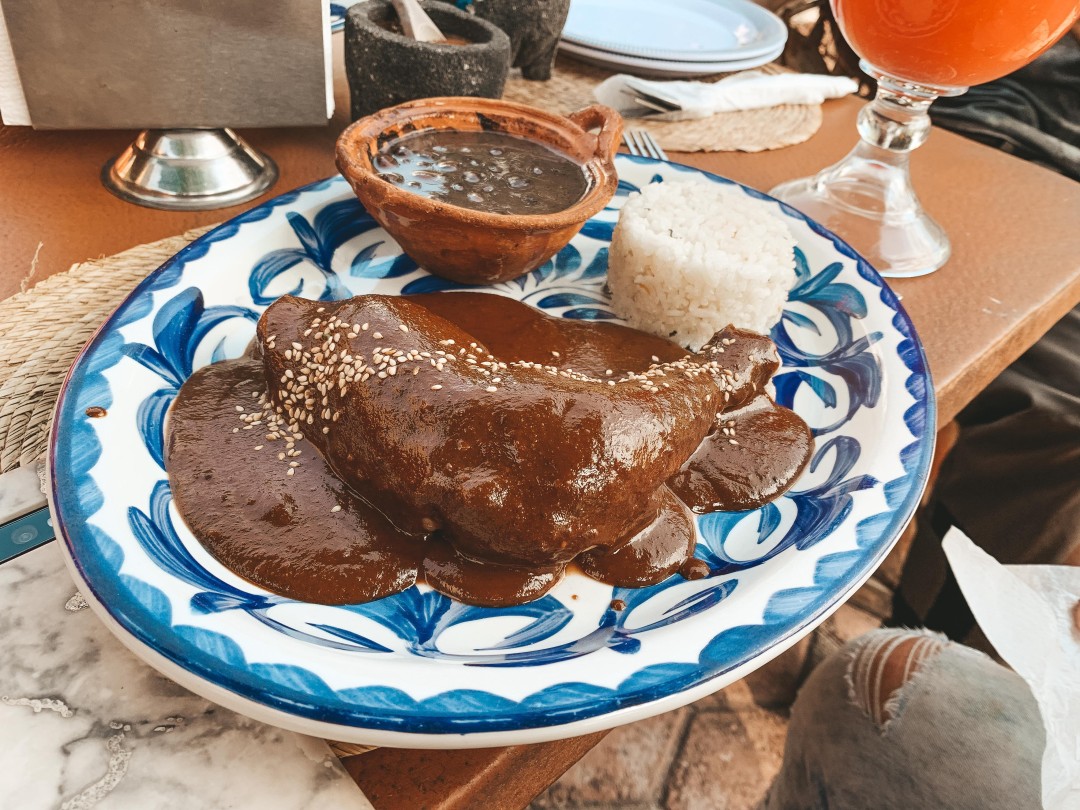 Shopping in Mexico/Mexico City
Handicrafts Market of la Ciudadela
The Handicrafts Market of la Ciudadela (Mercado de Artesanías de la Ciudadela) in Mexico City is a colorful market that shows different traditional Mexican crafts.
Definitely, visiting this place is a must if you are looking for top things to do in Mexico City. It is also perfect if you want to give the ones you love a unique Mexico City souvenir.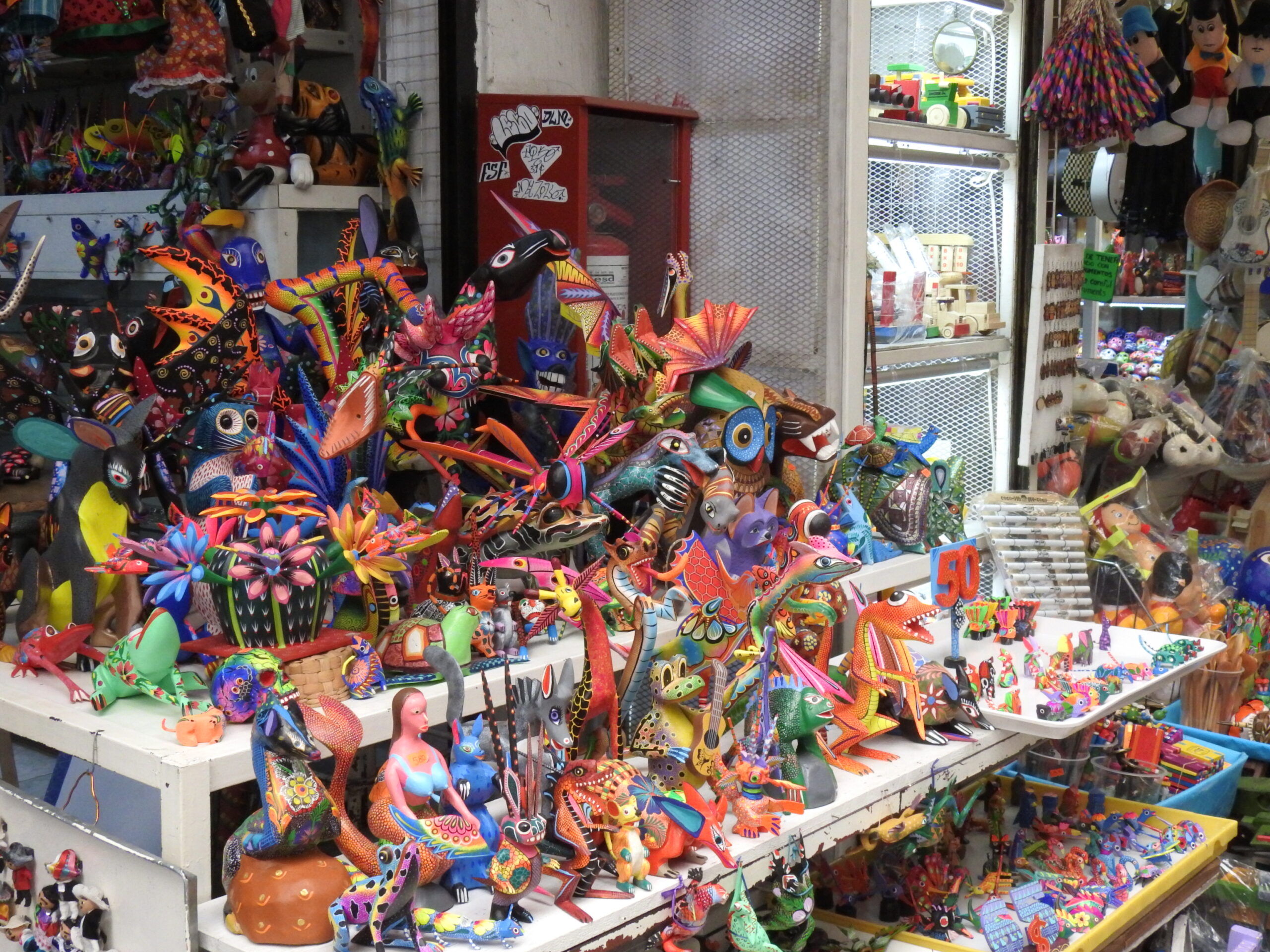 Antara in Polanco, Mexico City, is a fashion shopping and entertainment complex. With a mix of upscale stores, renowned fashion brands, luxurious boutiques, and delightful restaurants offering diverse cuisines, it's a must-visit destination for things to do in Mexico City.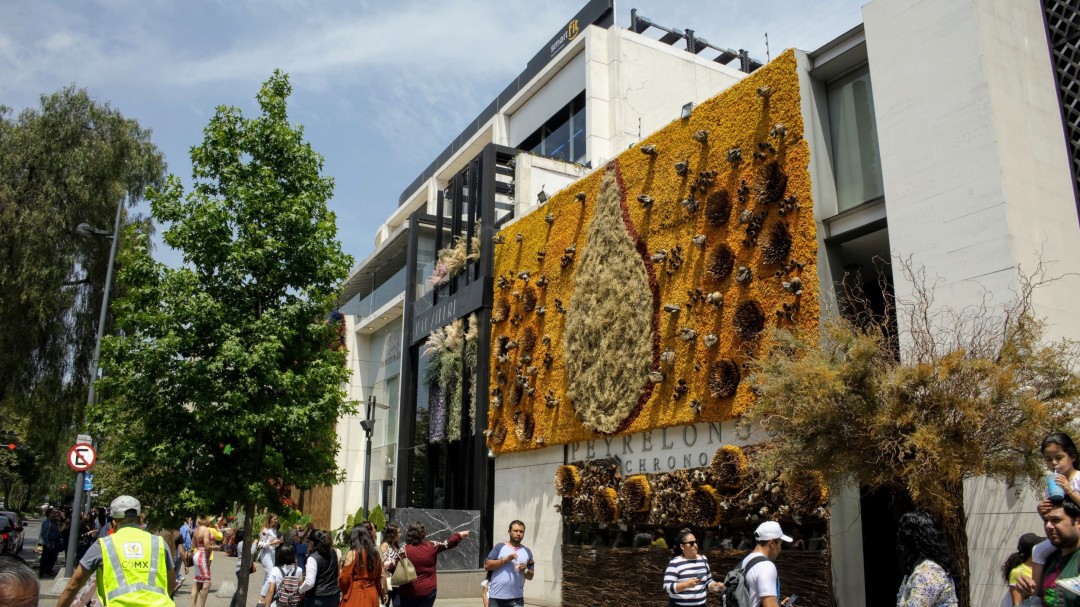 Trip Ideas &amp Stories in Mexico/Mexico City
FAQ's about Mexico/Mexico City
Where is Mexico City located?
Mexico City, also known as Ciudad de México (CDMX) in Spanish, is located in the Valley of Mexico (Valle de México), which is a highland valley in the southern part of Mexico. It is situated in the southern-central region of the country and is the capital and largest city of Mexico. The city's coordinates are approximately 19.4326 degrees North latitude and 99.1332 degrees West longitude.
Is it safe to travel to Mexico City?
Yes, Mexico City is generally safe for tourists. Like any major city, it's essential to exercise caution and stay aware of your surroundings. Stick to well-traveled areas, use reputable transportation, and follow local advice to ensure a safe and enjoyable visit.
Avoid unforeseen events and take with you an insurance policy that covers any problem on your trip. 
What to pack?
When packing for Mexico City, pack a mix of lightweight clothing for mild to warm weather, including T-shirts, shorts, jeans, and sweaters for cooler evenings. Comfortable walking shoes or sneakers are essential and don't forget sunglasses, a hat, and sunscreen for sun protection. Bring a reusable water bottle, Spanish phrasebook, and a small backpack for daily essentials.
Carry essential travel documents, including your passport, visa, and identification. Pack prescription medications, a travel adapter, and some Mexican pesos in cash. Consider a rain jacket or umbrella during the rainy season (June to October), and bring a camera, charger, and personal toiletries, or purchase them locally if needed.
Which is the best time to visit Mexico City?
The best time to visit Mexico City is during the dry season from November to April, as the weather is more pleasant with less rainfall. However, the city's mild climate makes it a year-round destination for travelers to enjoy its diverse offerings.
Are there any kid-friendly activities and entertainment in Mexico City?
Kids can explore Chapultepec Park, which houses the Chapultepec Castle, the National Museum of Anthropology, and a zoo. The Papalote Museo del Niño offers interactive exhibits on science and technology. Families can enjoy Six Flags and Aztlán Park, an amusement park within Chapultepec Park with rides for all ages.
On Sundays, Paseo de la Reforma closes to traffic, providing a great place for biking and strolling. Don't miss a 'trajinera' ride in Xochimilco, where kids can enjoy mariachi music and snacks. The Interactive Science Museum Universum and KidZania in Santa Fe offer educational and fun experiences. Finally, Coyoacán, with its museums and colorful streets, is perfect for family outings.
Are there any dress codes and cultural norms to follow in Mexico City?
When visiting Mexico City, it's essential to be mindful of dress codes and cultural norms. Dress modestly, especially when visiting religious sites or conservative neighborhoods, by avoiding revealing clothing like short shorts or low-cut tops. Consider dressing up when dining in upscale restaurants or attending cultural events. Comfortable walking shoes are advisable for exploring the city's streets.
Protect yourself from the strong sun with sunglasses, sunscreen, and a wide-brimmed hat when outdoors. Mexicans are generally friendly, so use polite greetings like "buenos días" or "gracias." Tipping is customary, with 10-15% of the bill being typical in restaurants. Additionally, you can say "provecho" to someone who is still eating every time you go out of a restaurant. Also, always ask for permission before taking photos of people. Mexicans may stand close when conversing, so respect personal space differences for a culturally sensitive experience.
Are there any sustainable travel initiatives in Mexico City?
The city encourages eco-friendly transportation options, such as cycling with dedicated bike lanes and bike-sharing programs. There are also efforts to reduce single-use plastics and promote recycling. Many hotels and restaurants are implementing green practices, including energy-efficient lighting and waste reduction. Additionally, guided eco-tours and visits to ecological reserves allow travelers to explore the city's natural beauty while supporting conservation efforts.
Is there any internet and mobile phone access?
Yes, Mexico City offers widespread internet and mobile phone access. Most hotels, cafes, restaurants, and public spaces provide free Wi-Fi for customers. Additionally, mobile phone coverage is excellent throughout the city, with multiple carriers offering reliable service. You can easily access the internet and stay connected using your smartphone or other mobile devices while exploring Mexico City.
What cultural events and festivals are celebrated in Mexico City?
Dia de los Muertos (Day of the Dead) in late October to early November is renowned for its colorful altars and parades. Feria de las Culturas Amigas in May and June highlights global music, dance, and cuisine. Zona Maco in February is a prominent contemporary art fair. La Noche de los Museos offers free access to museums with special activities.
The Festival del Centro Historico in March features diverse cultural performances. Dia de la Independencia on September 16 includes patriotic parades and "El Grito." Vive Latino in March is a major music festival, and Feria Internacional del Libro en el Zocalo in October gathers book enthusiasts in the historic square.
Which is the most commonly spoken language in Mexico City?
The most commonly spoken language in Mexico City is Spanish. Spanish is the official language of Mexico, and the vast majority of the city's population speaks it as their primary language. However, due to its multicultural nature, you can also find people who speak indigenous languages such as Nahuatl, Mixtec, and Zapotec, especially in some of the outlying neighborhoods and communities within the city. English is also spoken to some extent, particularly in the tourism and business sectors.
What is the currency and exchange in Mexico City?
The currency in Mexico City, as in the rest of Mexico, is the Mexican Peso (MXN). You can exchange foreign currency for Mexican Pesos at banks, exchange offices (casas de cambio), and some hotels. It's advisable to use official exchange services to get a fair rate. Credit cards are widely accepted in most businesses and ATMs are readily available throughout the city, making it convenient to withdraw Mexican Pesos. Visa and MasterCard are the most commonly accepted credit cards, but American Express and other major cards are also widely used.