Things to do in Valle de Bravo (Top 10 Checklist)
Do you want to know why you should visit Valle de Bravo in Mexico?
Are you wondering which are the best things to do in Valle de Bravo?
Do you want to know how to get there from Mexico City and more?
Keep reading this article and discover why Valle de Bravo is a must for every traveler in the world!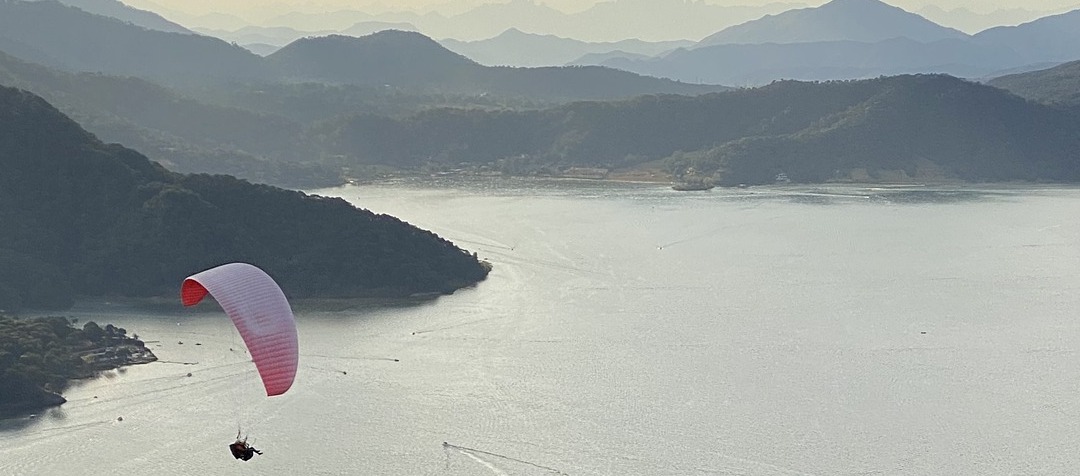 Today I'm going to share with you some things to do in Valle de Bravo, Mexico.
In fact, this is a picture from one of our tours to Valle de Bravo. Our adventurers were so happy with this and other activities I'm about to show you in this post 🙊: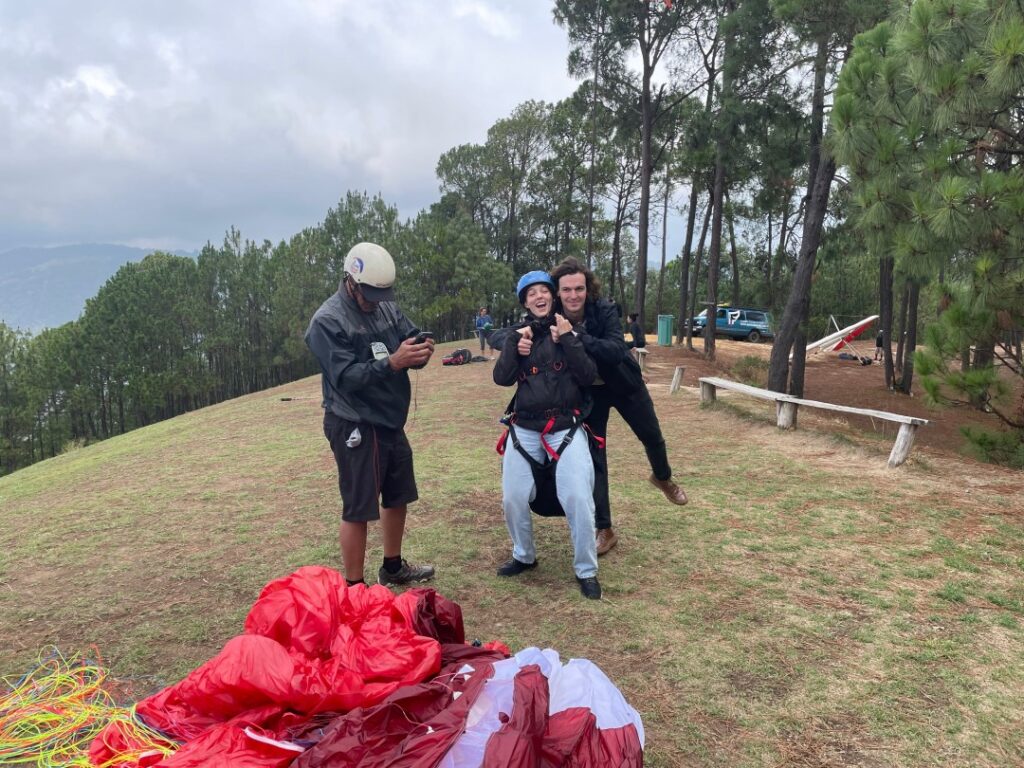 So, you are coming to Vallo de Bravo? That's cool, you are in the right article!!
If you are ready to live an amazing experience, welcome and enjoy our best things to do in the magical town of Valle de Bravo, Mexico post:
Enjoy the lake 💧
Walk through the town 🚶
Visit the viewpoint of La Peña 🌳
Paragliding experience 🪂
Avandaro tour 🎸
Mountain biking ⛰️
See the Monarch Butterflies 🦋
Enjoy its restaurants 🍽️
Go shopping at the Crafts Market 🏺
Have a drink and enjoy the local nightlife 🍸
Plus…
Why visit Valle de Bravo in Mexico? 🇲🇽
How to get to Valle de Bravo from Mexico City? 🚗
How far is Valle de Bravo from Mexico City? 🌏
Best time to visit Valle de Bravo ☼
---
1. Enjoy the lake
This lake can be appreciated in many different ways. On the Municipal Pier, there are many restaurants, including floating ones offering typical dishes such as "vallesana" cecina (type of meat), and trout.
This body of water is not only one of the main sources of local food. Also, along with the forest, it gives a picturesque touch to the town. This artificial lake is a symbol of Valle de Bravo. It would be a crime not to navigate it.
What to do here?
Explore the lake in a kayak.
Explore the lake by sailboat.
Test your skills on a jet ski.
Take some pics of the splendid lake and sunset.
The highlight of this place:
Know and admire the lake on a boat tour. There are different boats that can take you around the lake while you listen to live music, eat delicious Mexican food, and take fantastic pictures of the sunset.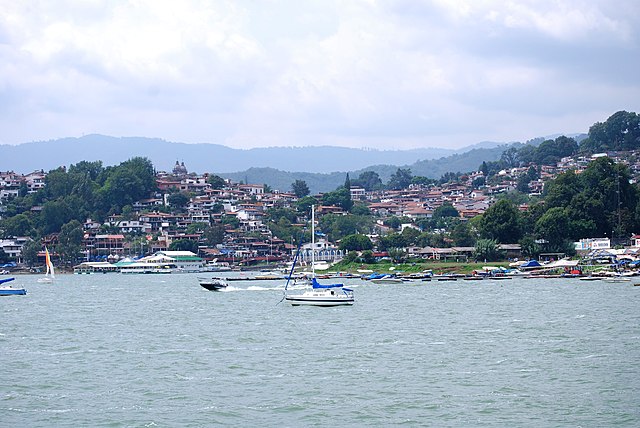 2. A walk through the town
Although its main attraction is the lake, its downtown is an active and lovely place. Named in 2005 as a magical town, walking through its winding and beautiful streets is a must-do activity.
The town center is full of culture, so when visiting, take a walk through its cobbled streets enjoying various craft stalls, restaurants, and cafes that surround the place.
What to do here?
Admire some crafts made by local artisans.
Buy ceramics and beautiful souvenirs in the local market.
Taste some exquisite street food. For instance, 'esquites' (corn) with shrimp, tacos, quesadillas, pambazos, and many other Mexican snacks.
On the weekends, there are art galleries open to the public. Also, have a look at the street and local art that surrounds the place.
Spend a wonderful afternoon at some delicious cafes and restaurants.
The highlight of this place:
While touring the town you should also see the imposing 17th-century Parish of San Francisco de Asis.
3. Visit the viewpoint of La Peña
Either do it from La Peña or Monte Alto. From these viewpoints, you can see practically the entire lake, town, valley, and mountains – a unique and unmissable view.
Throughout time, La Peña has been part of many cultures, stories, and legends. Indeed, this is a place full of mysticism and ancient energy where you can spend a magical moment.
Nowadays it has become a quite inhabited and tourist area at the same time, where you can enjoy a pleasant walk along its paths to reach its mysterious caves.
What to do here?
Going on a

hiking tour

to see the top of the Peña de Valle de Bravo.

On the way, you will also find caves formed of limestone rock

dated from

pre-Hispanic times.

Take advantage of the incredible views and take some incredible pictures of the landscape.
Watch the dawn and sunset.
Listen to the legends and stories such as the legend of the hidden treasure in the place.
The highlight of this place:
Once the sun starts to fade away, do not hesitate on climbing to the top and admire the lights and colors that the sky of Valle de Bravo offers to everyone.
4. Paragliding
Flying off the paraglider is one of the iconic experiences of Valle, which is why there are several companies that organize the entire experience to make it as fun and safe as possible.
Without a doubt, with such beautiful views, it is an incredible place to do it.
The tranquility of its winds has earned worldwide recognition for the practice of this activity. The vast majority of these experiences include an unmissable 20-minute flight over the dam and the forest.
How much does paragliding cost?
The price of this experience varies since they can range from $1,000 pesos (55 USD), $1800 pesos (99 USD) to 2,000 pesos (110 USD), and $3,500 pesos (190 USD), depending on the time (20 minutes, 30-40 minutes, and one hour).
All of the prices are per person. In the place, you can check out if they can give you a discount if you come with a big group of friends.
Most paragliding companies give you insurance or special price for those who already have experience in the sport. It is a free fall of about 1 minute and at least 5 minutes of flight in the parachute.
Paragliding companies:
Flumen paragliding
ViveValle
Rio adventure
Volare Xtreme
Parapente Vuela en valle – GoFly
Para-Planet
5. Avandaro tour
The village of Avandaro is located on the shores of the lake, 5 kilometers from the town center. In fact, this place has a rock music history just like Woodstock 1969 that you will love to hear.
Want to know more about it? Then come to this place and listen to the story straight from the locals' mouths while drinking a cold beer.
Sounds like a great plan isn't it?
What to do here?
Rent a bike or a motorcycle and spend an entertaining day.
Do some hiking surrounded by nature.
Horse ride around the beautiful natural area.
On Mondays, there is a flower market where you can buy beautiful specimens.
Buy souvenirs in the local handicrafts area.
Try some typical sweets of the region and local beverages such as 'micheladas' and 'cantaritos'. Also, eat delicious Mexican snacks.
Organize a picnic with your friends and family.
Lsiten to the legend of the Velo de Novia Waterfall
The highlight of this place:
Cool off in the 35m high Velo de Novia Waterfall. Here, you can try some rafting-waterfall to test your extreme adventurer's skills.
Plus, you can listen to the sound of the water and animals in the area. Definitely, you are going to have a peaceful moment enjoying the green paradise that surrounds you.
6. Mountain biking
One of the main things to do in Valle de Bravo is the extreme sports that can be done there. This is due to its mountainous landscape and incredible views of the surroundings – perfect terrain for mountain biking.
There are also a bit more relaxed routes for beginners, as well as the option of ATV tours.
Where to rent bikes?
ViveValle
Pablo's Bikes
Reyes Bike's Valle De Bravo
LA RUEDA Y EL PEDAL SA de CV
La Rodada
7. See the Monarch Butterflies
If you come here between November and March, this is a show that you cannot miss. Valle is known for having one of the few monarch butterfly sanctuaries in Mexico.
Every winter, millions of monarch butterflies make their pilgrimage more than 4,500 kilometers from the forests of Canada and the northern United States. The entrance to the Butterfly Sanctuary costs 50 pesos and includes a guide.
Check out our tour: Michoacan Monarch Butterfly Reserve Private Tour
The most famous sanctuary is Piedra Herrada. This place is part of the Monarch Butterfly Biosphere Reserve declared a Natural World Heritage Site by UNESCO in 2008.
You won't regret spending a colorful day in a precious place such as this one. 
Sanctuary opening hours   
| | |
| --- | --- |
| Monday | 9:00–16:00 |
| Tuesday | 9:00–16:00 |
| Wednesday | 9:00–16:00 |
| Thursday | 9:00–16:00 |
| Friday | 9:00–16:00 |
| Saturday | 9:00–16:00 |
| Sunday | 9:00–16:00 |
Note: Many times the reservation schedules and dates from the sanctuary may vary due to Mexican celebrations, the COVID-19 pandemic, or simply due to external factors on the part of the personnel working on the reserves.
One of Valle's great culinary delights is the abundance of restaurants it has, including those with Mexican, Italian, French, and other international cuisines, any of these can make a perfect plan to go out for dinner one night.
For instance, "Los Pericos" (the parrots) was the first floating restaurant on the beautiful lake of Valle de Bravo.
It offers a beautiful view to enjoy Mexican and international cuisine, it specializes in seafood as well as its good drinks and cocktails.
This is not the only restaurant where you can taste delicious Mexican and local food. There is an extensive culinary variety in Valle as mentioned above. That is why, wherever you are in Valle de Bravo, every corner will surprise you with its great restaurants.
Other restaurants you should try:
Los Veleros
La Michoacana
Casa Avandaro Restaurant
Dipao Avandaro
La Taberna
El Mesón Restaurant
La Chiquita
If you want to get the most original gifts and souvenirs, go to the local artisanal market, here you can find a wide variety of products of the highest quality, with a touch of Valle de Bravo.
Walking through the streets of Valle, you can appreciate different local stalls where you can admire the local handicrafts. You can take home a souvenir made with love by Mexican artisans!
What to buy in the craft markets?
Wood toys
Pots
Ceramics
Customized souvenirs
Traditional embroidery
T-shirts
Glass and clay figures
Leather products
Check out our post: Markets in Mexico City (Top 10)
Valle is also known for the great nightlife it has, there is an avenue where you can find bars, karaoke, and clubs, having everything you need to have a fun night.
Check out our tour: Music Tour Culture of Mexico City
Having fun at night in Valle de Bravo is pretty easy, it has many places ranging from breweries and bars to exclusive nightclubs with terraces and great lake views.
If safety is your concern, throughout the day and the night you will find police officers wandering around to ensure you don't have a sour time in this town.
Where to spend nightlife in Valle?
La Mezca de Valle
La Pila Seca
Ojalá Bar Valle de Bravo
Efecto Valle de Bravo
Monkeys' Bar
Bocanegra
Why visit Valle de Bravo in Mexico?
Valle de Bravo, located just 2 hours away from Mexico City, is a perfect destination to rest and get in touch with nature. In this place, you can taste exquisite local cuisine, be sporty, and experience some of its attractive festivals.
In fact, Valle de Bravo is a "magical town" where you can spend the best days of your life doing different activities. Furthermore, it is in our post about where to celebrate New Year's Eve!
Definitely, there are many things to do in Valle de Bravo according to your budget. Indeed, it can be from a luxury experience to discovering a more local-vibe environment. Sure we can help with that, check out our tour: Private ATV & Water Skiing Tour to Valle de Bravo.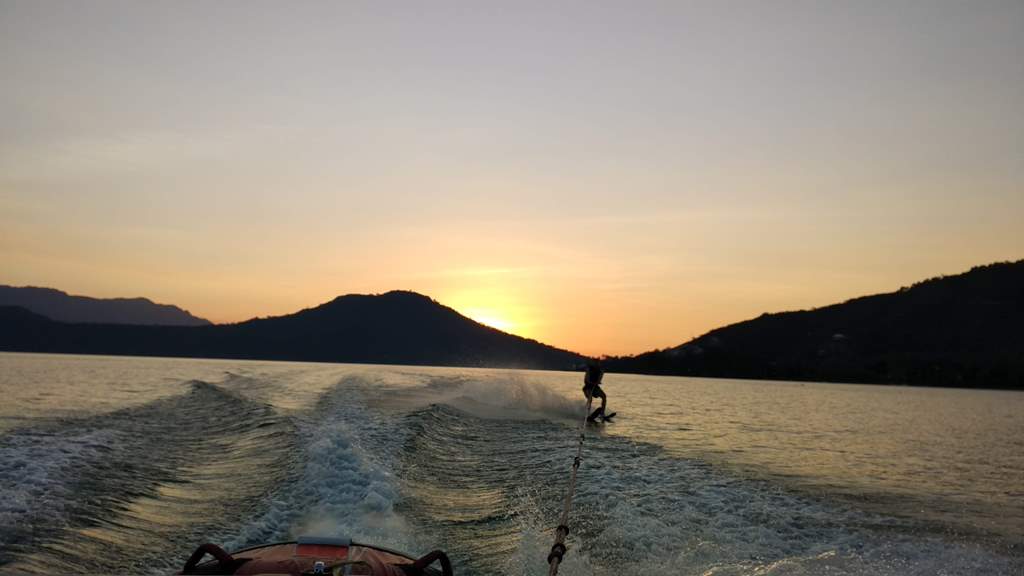 How to get to Valle de Bravo from Mexico City?
The best option for you to get there is by bus. In Mexico City, there are different bus stations.
The best bus station option to get there is La Tapo terminal (Terminal de Autobuses Poniente). Once at the terminal, you must go to the Autobuses Zinacantepec module.
The cost of the ticket to Mexico City – Valle de Bravo ranges from $185 to $245 MXN. Buses leave at any time of the day and the trip takes 2 hours.
If you want to arrive by car, you have two routes. In one, you pay at Toluca, and in the other, you do not. However, in both, you pay the ticket office at La Marquesa ($85 MXN).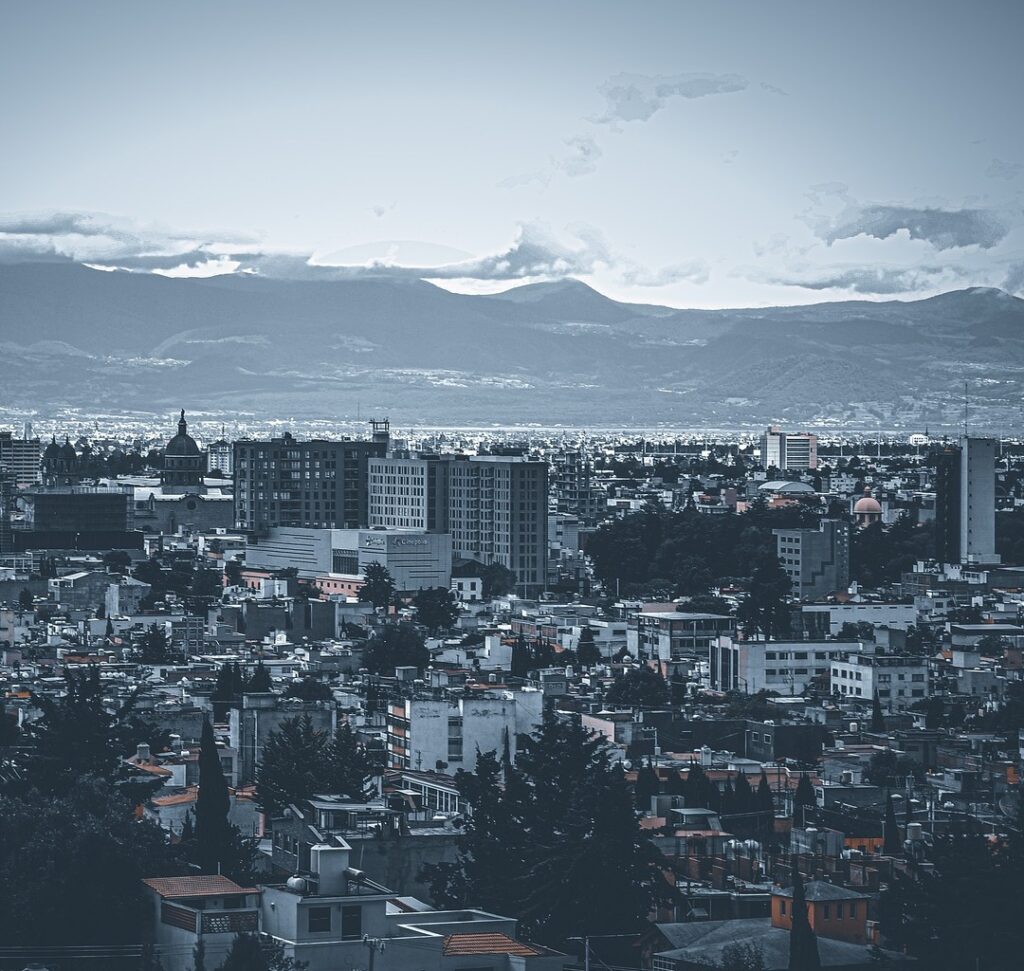 Toll road: on this road, you avoid going through the traffic of the city of Toluca. However, this route has ticket offices (Approx. $200.00 MXN) and the trip takes 2 and a half hours.
Free highway: here you pass through the city of Toluca, which will make your trip longer. However, you can make several stops during your trip and get to know the hidden gems that the State of Mexico has to offer.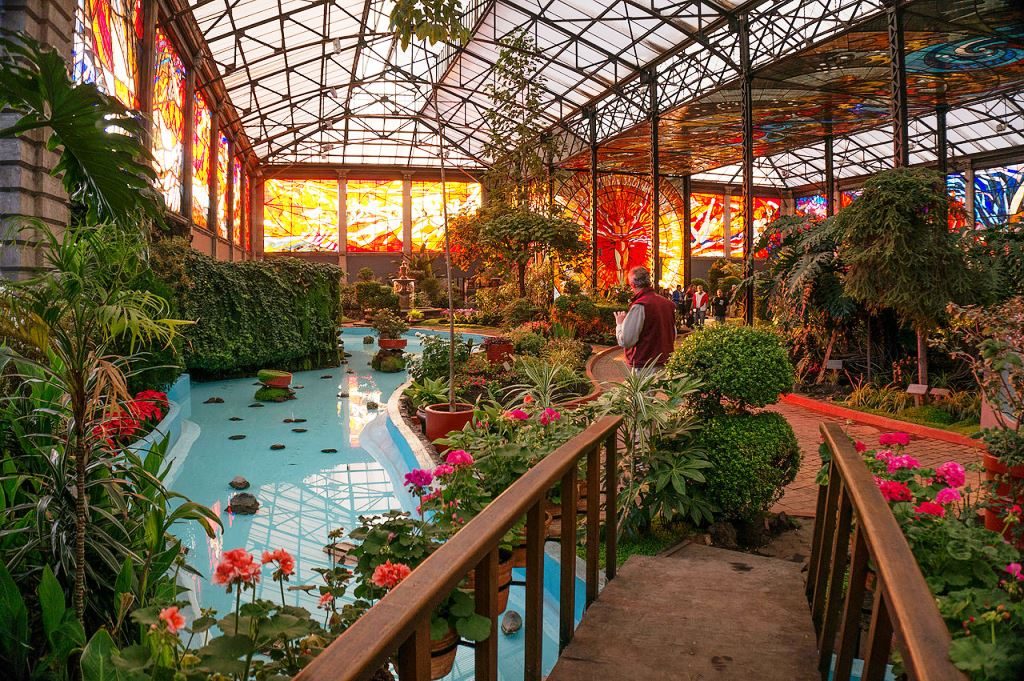 How far is Valle de Bravo from Mexico city?
The distance is relatively close. From Valle de Bravo to Mexico City is 84.5065 miles by road including 28 miles on highways.
By highway, it takes approximately 2 hours and 37 minutes and passes through Toluca de Lerdo, Almoloya de Juarez, Lerma de Villada, Ocoyoacac, La Marquesa, and Cuajimalpa de Morelos.
Best time to visit Valle de Bravo
May is a perfect season to find warm weather with a minimum of 21° to a maximum of 30°.
January and February are the coldest months. Practically, the best option to have a hot but refreshing afternoon is in May. And if you want a cooler afternoon and enjoy it with a hot drink, you can come from the end of November until February.
Informative video about Valle de Bravo