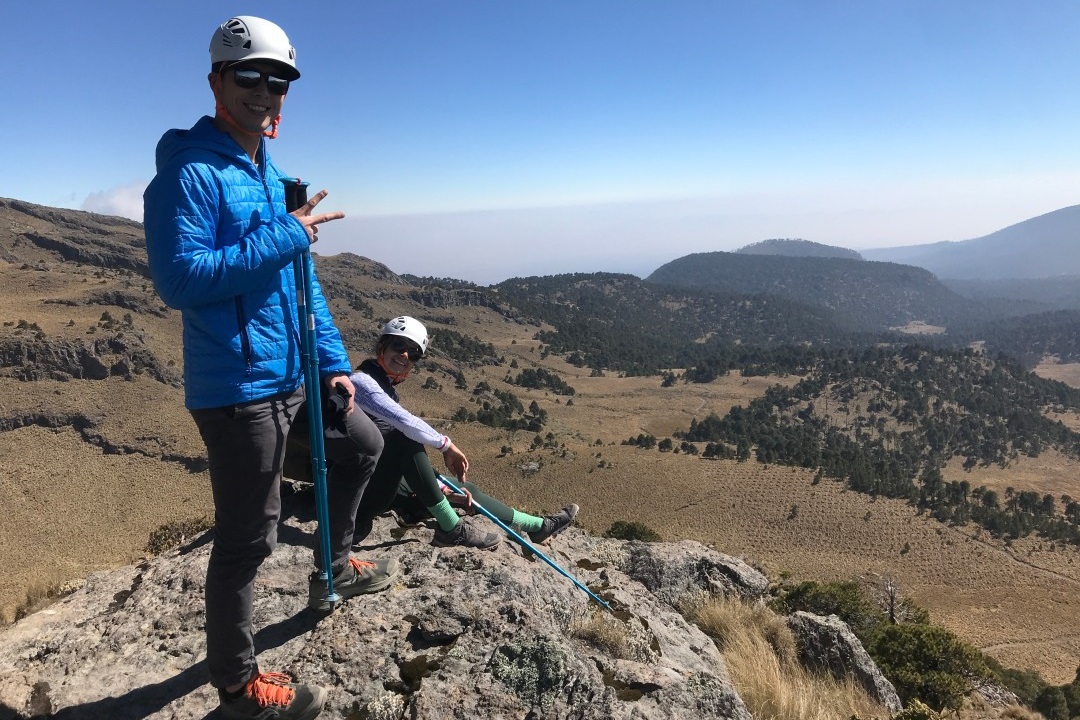 Mexico City Hiking Tours
The – Mexico City Hiking Tours – approach you to the highest peak of adventure in the most impressive mountains around the city.
Mountains to hike around Mexico City
Pico de Orizaba
Citlaltépetl, better known as Pico de Orizaba, can be considered the most epic mountain to go hiking since it is the highest volcano in Mexico. It is approximately 18,490 feet (5,636 meters) above sea level.
Elevation: 18,490 ft
Prominence: 16,148 ft
First ascent: 1848
Location: Veracruz, Mexico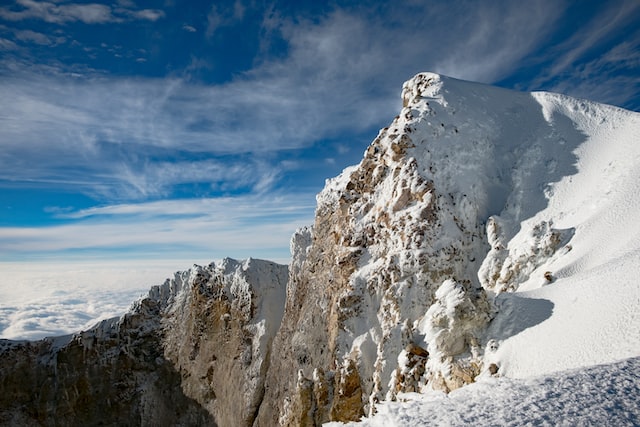 Iztaccihuatl
This mountain is an extinct volcano that resembles the shape of a woman lying on its slopes. In fact, it is located between Mexico City and Puebla, in what is called the Izta-Popo National Park.
Elevation: 17,158 ft
Prominence: 5,118 ft
First ascent: 1889
Location: México and Puebla, Mexico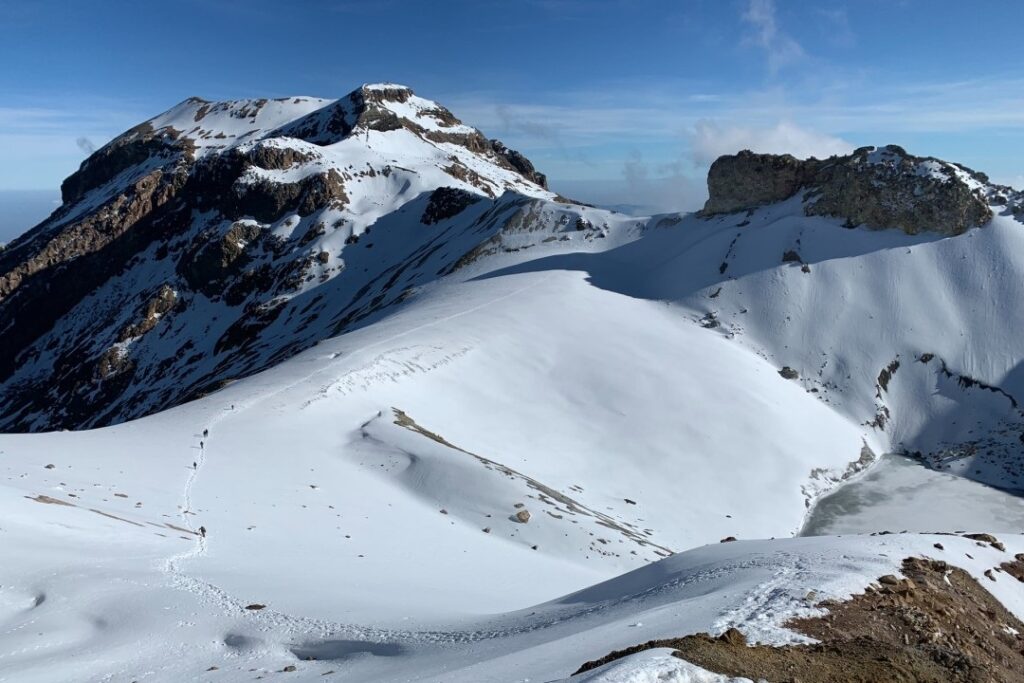 Popocatepetl
Popocatepetl is a stratovolcano. In other words, it is a volcano that is formed by several layers of solidified lava and volcanic ash. Certainly, this kind of volcano is characterized by producing periodic volcanic explosions. Studies have shown that the age of the volcano is around 730,000 years.
Elevation: 17,802 ft
Prominence: 9,908 ft
First ascent: 1519
Location: Mexico-Puebla-Morelos, Mexico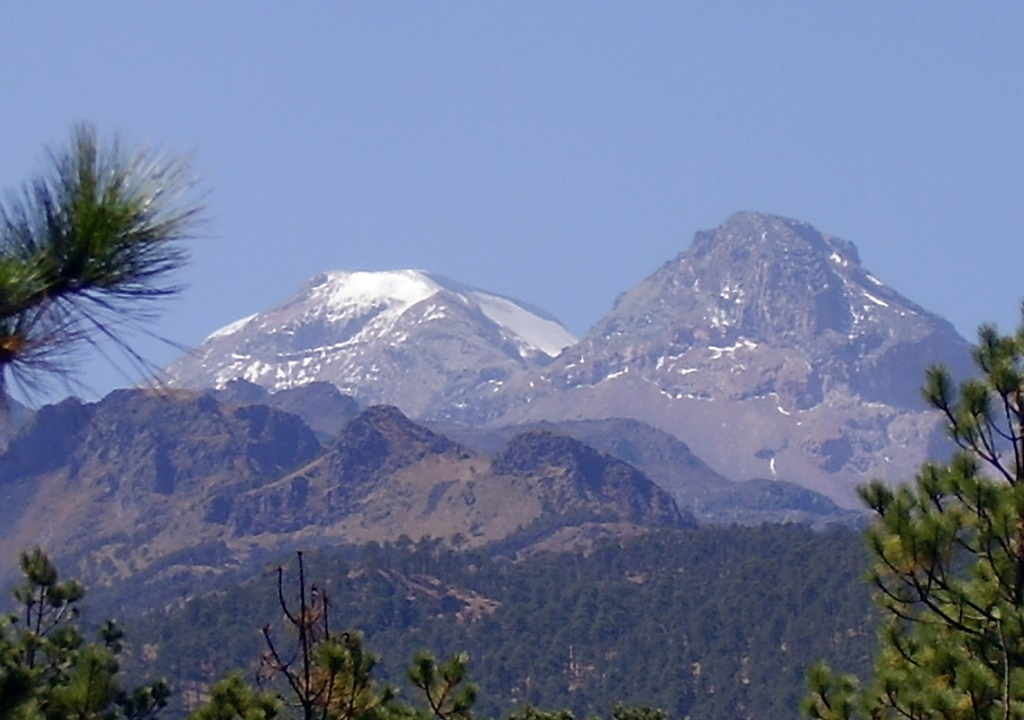 Nevado de Toluca
Truly, Mexico has lots of volcanos (both active & extinct) that are perfectly safe to go hiking. One of them, Nevado de Toluca, is located in the state of Mexico, just a 50-mile drive from Mexico City.
Elevation: 15,354 ft
Prominence: 7250 ft
Mountain range: Trans-Mexican Volcanic Belt
Location: Texcaltitlán, México, Mexico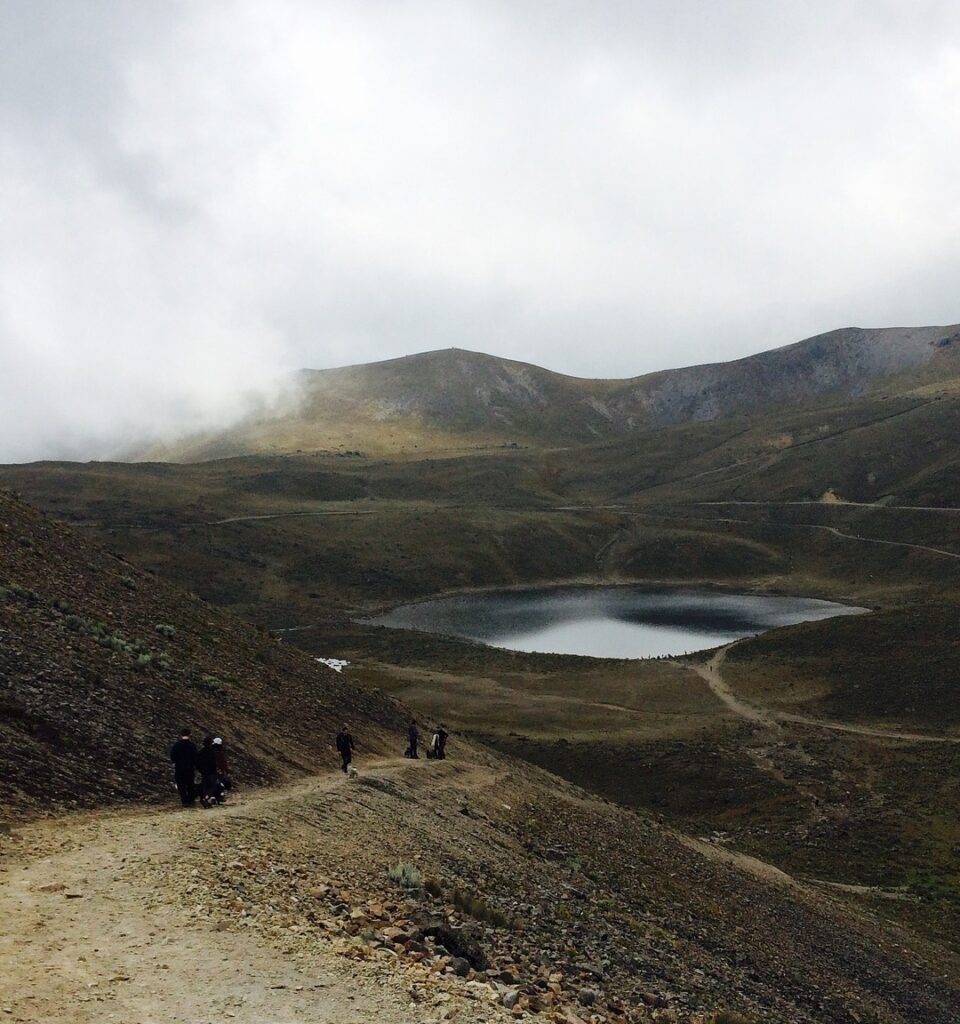 La Malinche
The Malinche is one of the oldest mountains in Mexico, it has 14,639 ft of altitude. Besides, it is part of the transverse neo-volcanic axis and is very important for the water supply. By the way, the states of Tlaxcala and Puebla obtain water from the water tables of the region.
Elevation: 14,639 ft
Prominence: 6,233 ft
Location: Tlaxcala / Puebla, Mexico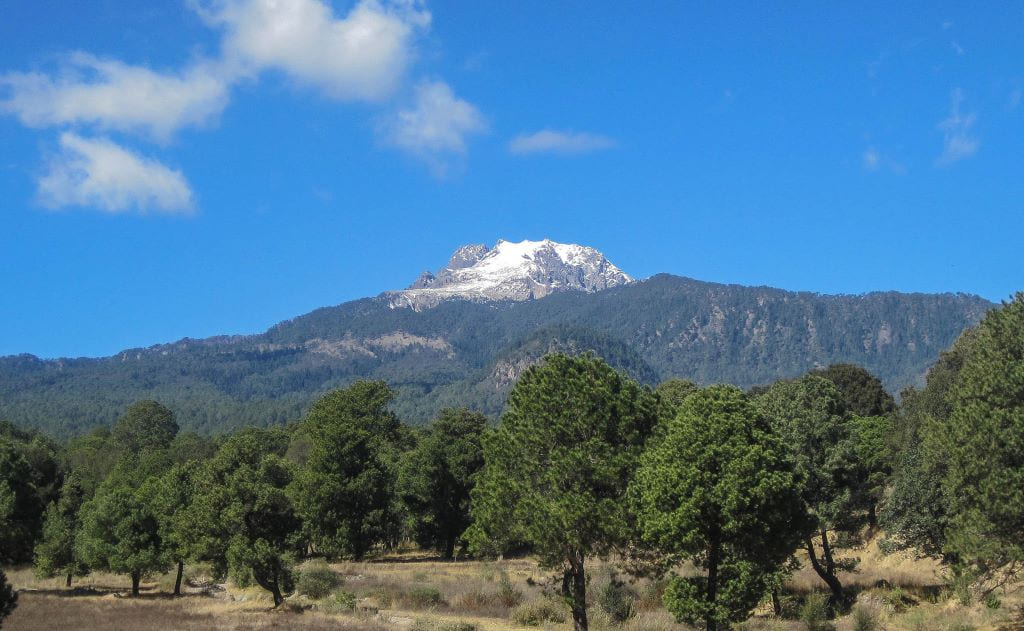 Read about the Mexico City Hiking Tours
Reviews of the Mexico City Hiking Tours
337 reviews on
We recently went on the "Private Hiking Tour to Iztaccihuatl Volcano" this March and had an amazing day! We spent some time both before and after our hike exploring the town of Amecameca ( and trying some delicious food) and hiked for about ~4 hours, which was perfect for our group. The hike was definitely challenging, especially due to the altitude, but doable. I would recommend this excursion to anyone who is interested in doing something outdoorsy while in CDMX! Our guide, Ed, was also amazing. He picked us up and dropped us off from our airbnb and was extremely helpful all day. Loved this!

It was excellent, so good, and safe I couldn't of ask for a better guide, Cesar was very knowledgeable on the terrain and knew well enough of the the history, I'll back again.
Jan Carrasquillo
2022-06-25
Edgardo was a hoot. His love and passion towards what he loves is unmatched. His patience with my parents much appreciated too. Truly one of the best guides I've encountered. From one guide to another Edgardo you rock. And vibe adventures you're lucky to have him.
We had a fantastic tour with Vladimir to the Nevado de Toluca. Vlad was a brilliant guide, very knowledgable and friendly. It felt just like a day out with friends. Thanks again!
He took care of us on every step of the hiking and provide us with A LOT of information about the park and Mexico in general Thanks Vibe for giving us an Amazing experience in Nevado de Toluca, definitely coming back 😃

We booked just the Nevado de Toluca part to hike the volcano. The tour was promptly confirmed and we were picked up by guide and driver in a private car. Our guide Ed was wonderful and knowledgeable- introduced us to some local breakfast of polla and tamales on the journey there. Vibe tours also gave us a little care package with snacks and safety items like sanitizer and masks. Once we reached Toluca- alas the trail was closed due to weather and icy trails. We walked as far up as was allowed and turned back around. Our guide was always cheerful and regaled us with stories - overall still an enjoyable visit. Hopefully we can go up again next time.

Indico demais! Guia muito bom e com excelente referencia sobre os locais! Equipe atenciosa Desde o encontro no hotel até o final!
Hiking tours around Mexico City give you the opportunity to explore the fantastic landscapes that Mexico offers to the world. The experience of feeling the air and the adrenaline of being in spectacularly high mountains is something that every adventurer needs to live at least once in a lifetime.
The fantastic mountains that surround Mexico City have thousand of majestic views and experiences that will remain in your heart forever. For instance, watching how the sun rises while you are hiking to the top is unparalleled. Indeed, once you are at the top, you can admire how beautiful is to be almost touching the sky.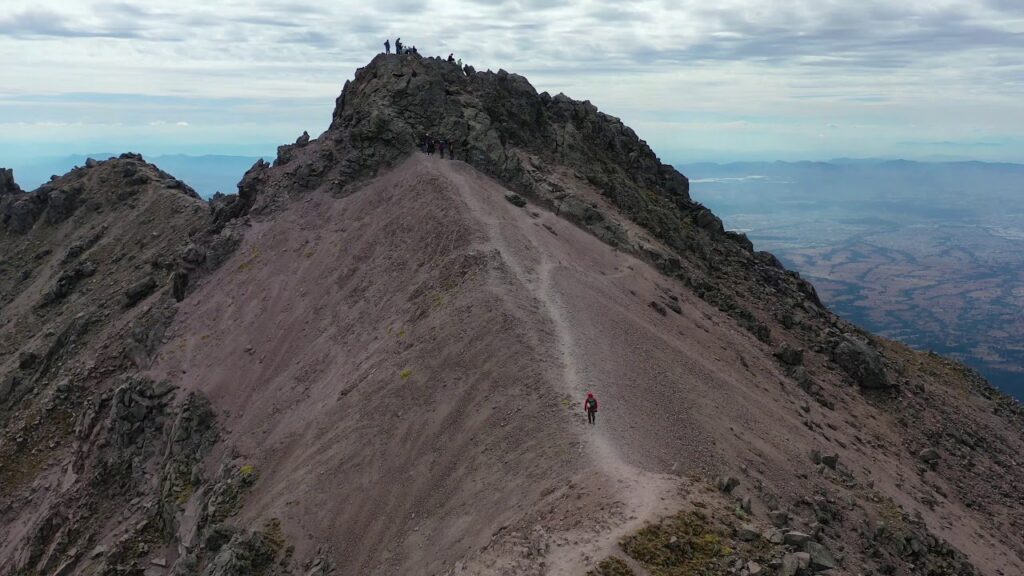 We have a team of specialized guides ready to give you the best experience, always looking out for your safety and fun. There is nothing better than getting to know new places in Mexico and knowing how it feels to be at the top of the world. Get ready and start your next private adventure with us.
Frequently Asked Questions
Below are some of the most common questions about hiking in Mexico. Check them out!
How Hard is it to Climb Mountains in Mexico?
It depends a lot on which mountain you hike. Each mountain has a different level of difficulty. However, what is extremely necessary for all mountains is to be in excellent physical condition.
How Many Mountains are in Mexico?
There is no exact number of mountains in total in Mexico. This is because Mexico has four main mountain ranges: the Sierra Madre Occidental, the Sierra Madre Oriental, the Sierra Madre del Sur, and the Neovolcanic Mountain Range. In fact, within each of them, there are different mountains. Some are more famous than others, but all are equally impressive and magical for the best hiking of your life.
What is Mexico City's Altitude?
Mexico City's elevation is 7,350 feet high, or 2240 meters. Take into consideration these facts every time you want to do some exercise or extreme sport in this city or near it.
Which is the Highest Mountain to Hike in Mexico?
Citlaltepetl (Pico de Orizaba) is the highest mountain in Mexico. Please take into consideration hiking there with a professional guide or hiking expert.
Which is the Best Mountain to Hike in Mexico?
According to TripAdvisor, the top 3 places and best mountains in Mexico for hiking are Cerro de Tetakawi, San Pedro Martir National Park, and Sierra Tarahumara. (These include landscapes, difficulty, environment, and other factors.)
In Mexico, Which is the Easiest Mountain to Hike for Beginners?
There are easier options in Mexico, please consider the one below maybe when you got much more experience in hiking at any mountain. Curiously, according to RedBull.com, on Pico de Orizaba (the highest mountain in Mexico), there are different levels for hiking. Here, beginners can practice or start moderately.
For example, you can hike in parts without snow or danger. You can be able to walk without a problem, a few levels down.
However, there are different activities around and options to make your experience unique in this wonderful and impressive place.
Which is the Most Difficult Mountain to Hike in Mexico?
Nevado de Colima and Pico de Orizaba.
Do I Need a Guide for Hiking a Mountain in Mexico?
If it's your first time, or if you are not that experienced in hiking, the best thing is to go with an expert guide or expert hiker.
What Kind of Equipment do I Need to Hike a Mountain?
To save yourself and your feet, look for hiking boots that can withstand the rigors of the mountains. Salomon quest shoes are a great option, for every taste and size. Check out our post: 5 Essential Tips to Hike in Zion National Park.
How Many Hours Does it Take to Hike a Mountain in Mexico?
It will always depend on the mountain and the tour or experience you want. If you hike some of the highest mountains in Mexico, it may take longer than you expected.