Mexico Spring Break: The Easiest List and Tip Guide
What and when is the spring break season?
Which are the top places to party in Mexico?
Are you looking for some tips and more info about the Mexico spring break?
Keep reading this article and get to know everything about spring break in Mexico. Fiesta, Forever! 🎵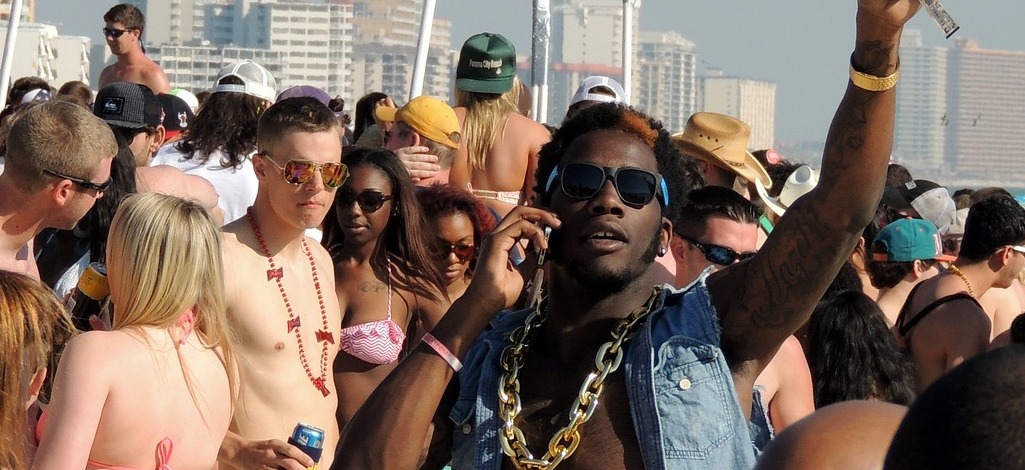 Table of contents:
What is Spring Break?
The very famous spring break is a vacation period at universities and some high schools. Specifically, in the United States and Canada, which depends on the date of Easter each year.
Most universities give at least one week of vacation. Because of this, comes this period full of partying and lots of alcohol in different paradises.
From the end of World War II until 1980, Florida was the first option for spring breakers. This phenomenon continued, however, the destinations have been changing.
The tourism opening of many Mexican destinations that were once a simple secret are now destinations where the wildest parties are experienced as if there were no tomorrow.
Spring break in Mexico is increasing and it's making Mexican destinations must-visit places for every party people in the whole wide world!
When is the spring breaker season?
For US colleges, spring break lasts one week and falls in March or April, with the peaking in the last two weeks of March. In 2023 the peak weeks will be March 4th and March 11th.
In Canadian spring break falls between February and March. In 2023 it falls from February 20th to March 17th.
Spring break 2023 for Colleges in Europe varies by country and province and falls from late April to May. Information by SpringBreak.com
Why is Spring Break in Mexico so popular?
Among the places that stand out are the wonderful Caribbean beaches, for their crystal clear waters, their prices, and their temperature.
Most Mexican beaches are a perfect spring break destination since it is pretty economic to spend some unique vacations in these paradisiac destinations.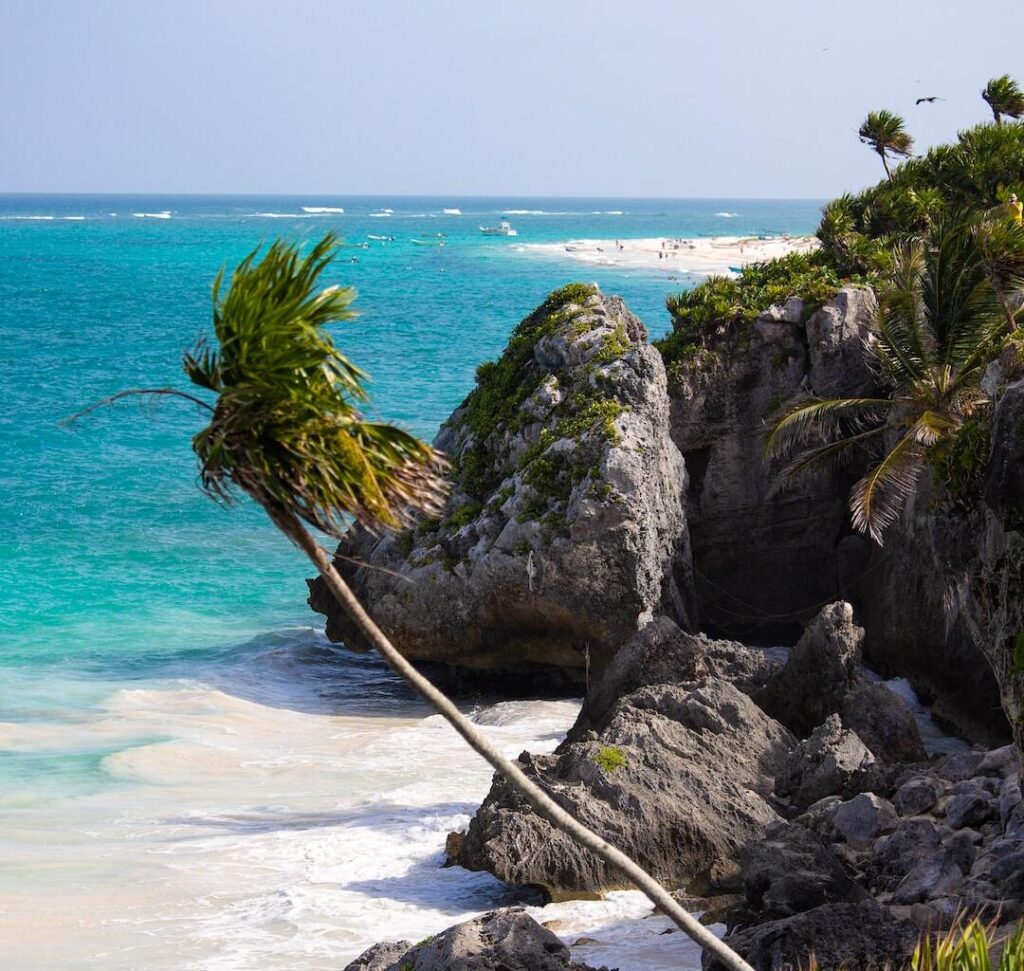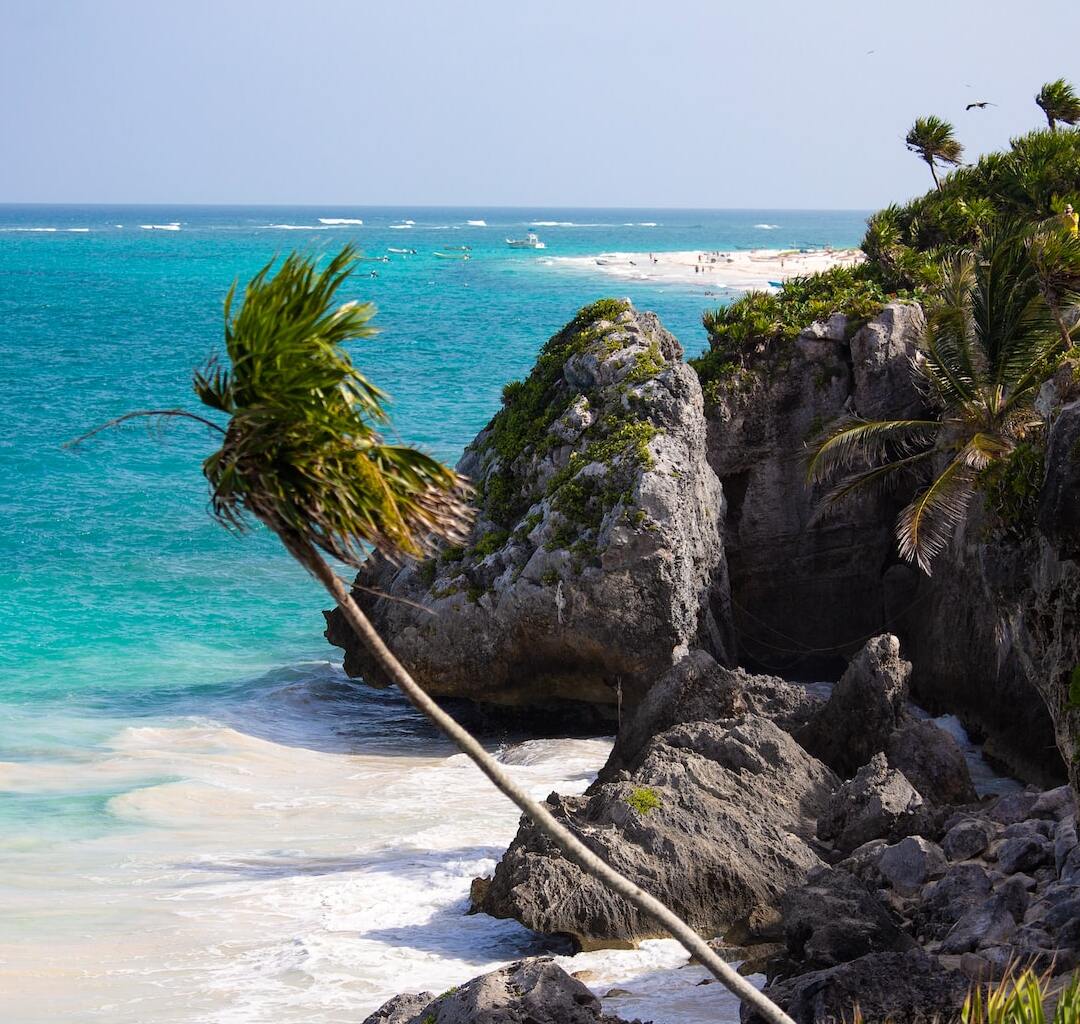 Moreover, Mexico is a country that always shares with the world magnificent beaches where you can eat gastronomic masterpieces as well as learn from the culture of the place you visit.
But in this case, spring breakers can simply live the moment of their lives while watching the impressive landscapes that Mexican beaches offer.
Let's start with our list of top places to experience spring break in Mexico!
Cancun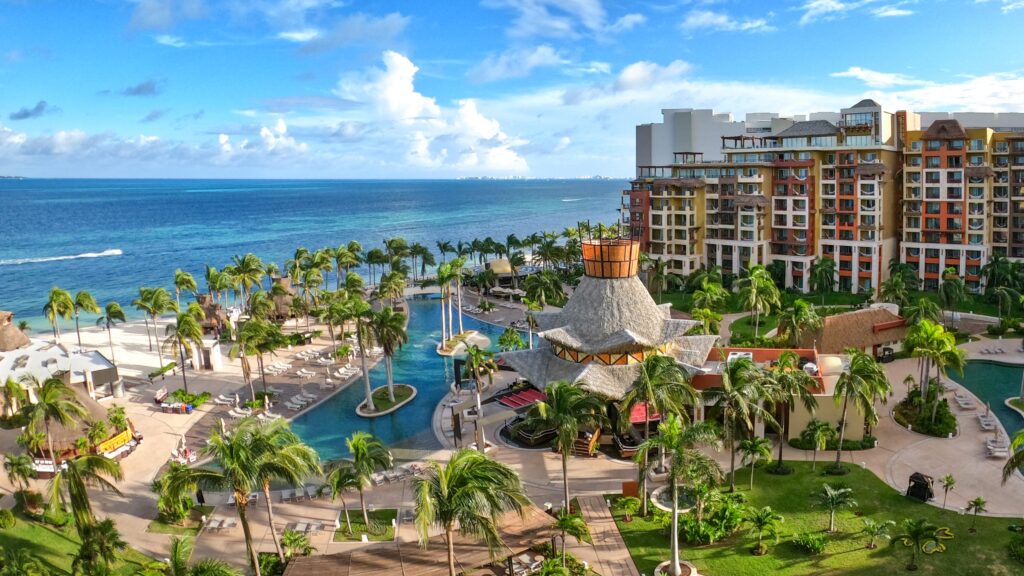 The truth is that Cancun can be enjoyed at any time of the year. Of course, from the end of May until October, hurricanes are very present there. However, if you want to enjoy spring breakers and have some fun and partying, you should go at Holy Week time (which varies every year).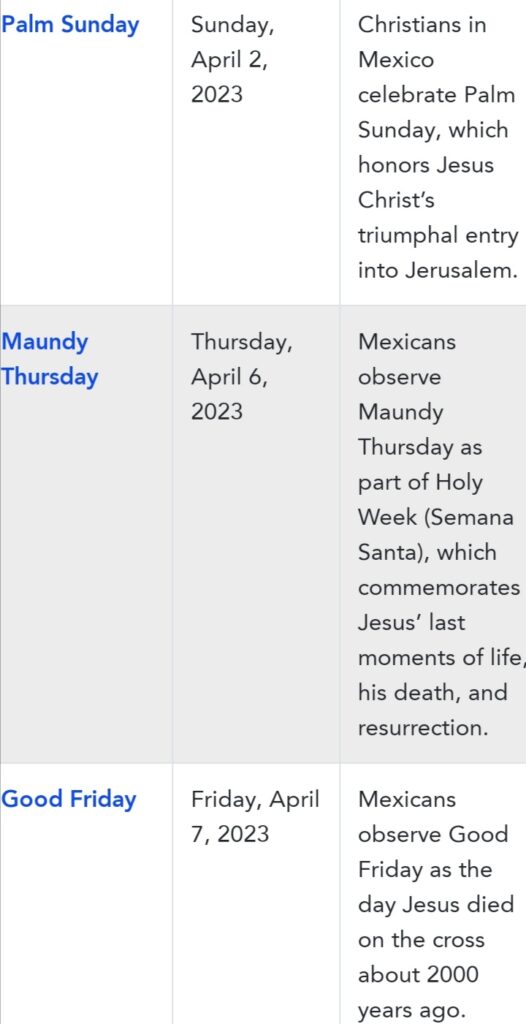 The stunning color of the ocean, the different delicious drinks, and the whole environment are the main reason why spring breakers choose this little paradise on earth!
Cancun offers a variety of activities where youngsters can live incredible adventures and have the time of their life.
However, many of us simply want to go to relax without so many teenagers. This is why, after Holy Week, you can go and enjoy Cancun at your leisure without any problem.
Here are some travel tips to Cancun during the spring break season:
Where to spend the Spring Break in Cancun: Oasis Cancun
Grand Oasis Cancun is very famous for spring breakers. Also, Hard Rock Hotel is a pretty great option. Mamitas Beach Club in Playa del Carmen is a beach club by excellence where thousand of spring breakers come.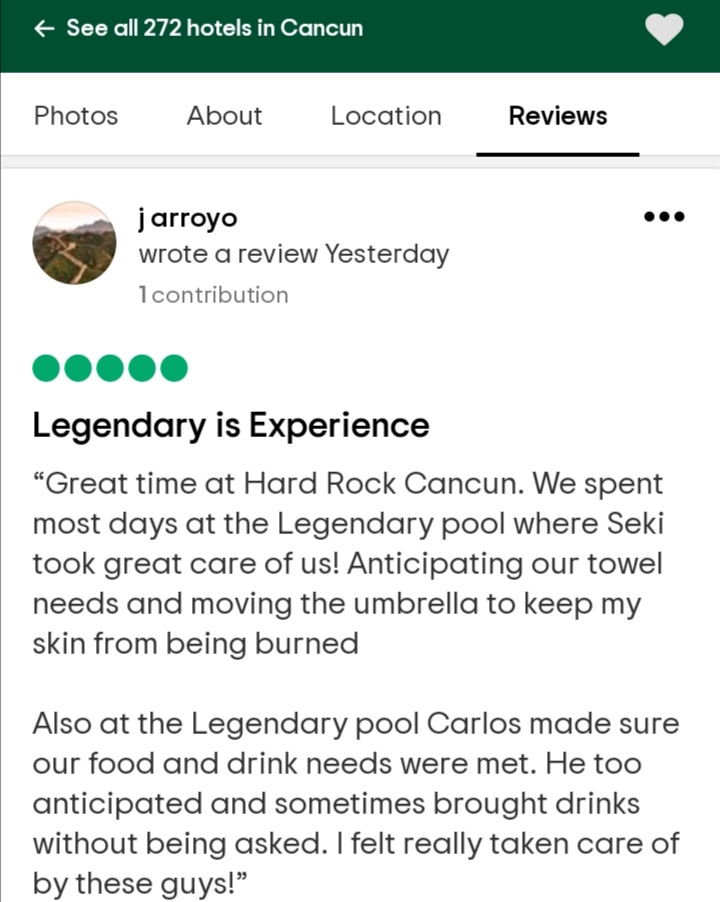 For the spring break experience, the best is to stay at an all-inclusive resort or hotel. Why? Because the drinks and activities in most of all the hotels will be included.
Therefore, you can save money from your wallet. However, you have to consider the dates for traveling, availability, and services of the hotel you have chosen among other aspects to take into account.
Also, the hotel prices, flights, and meals are not the same. For instance, Cancun and Los Cabos are much more expensive than Huatulco and Acapulco. Hence, always update your research in terms of hotel and flight prices.
Skyscanner is a great app for researching anything you want for your next trip.

Not every all-inclusive hotels and resorts include the same thing. For more info, click on the image below!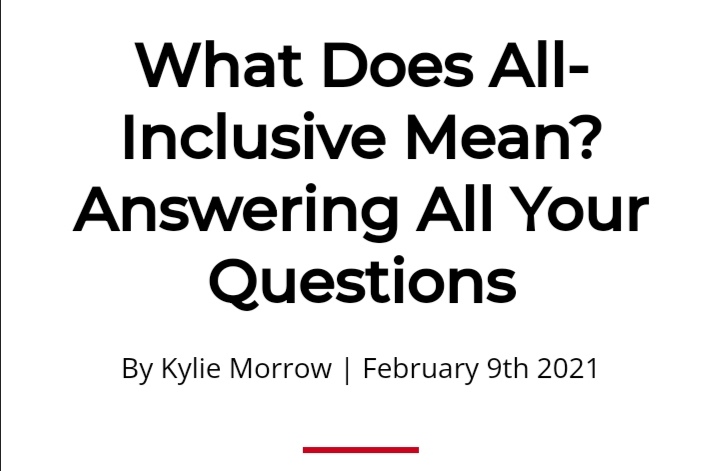 Many spring breakers do not have access to different hotels due to the lack of control they sometimes have. However, many hotels have theme parties or special events for these out-of-control moments.
For instance, The Hard Rock Hotel, Iberostar, and Grand Park Royal Cancun, organize lots of parties exclusive for spring breakers. Still, you can enter these parties at an additional cost.
Buy your flight and book your hotel in advance
In times of high demand, it is always best to buy and book well in advance. Not only for spring break but also, for other important seasons such as Christmas and New Year's Eve.
Check out our post: The complete guide to travel on a budget.
Save money for the trip
Most of these trips can be expensive due to the prices of the alcohol and the entrance to bars, nightclubs, and exclusive parties.
You should always be prepared to check out your travel budget to not having any inconveniences. Also, do not forget to bring your ID card.
Check out the mobile app Mint to have some financial order in your trips.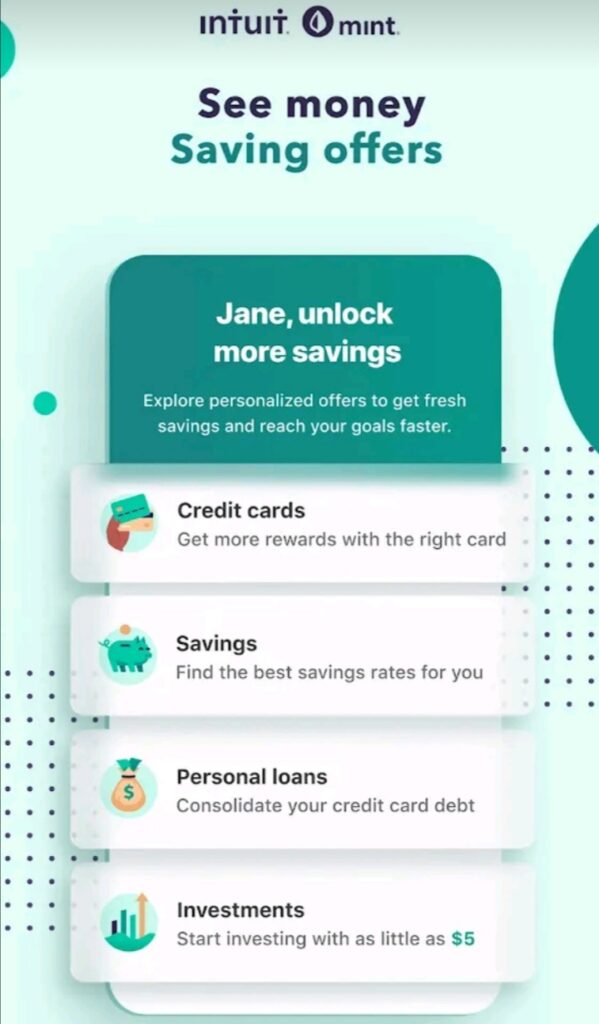 Arrive on time for drinks in all-inclusive hotels
This one is for every beach where spring breakers may go. Most of the all-inclusive hotels tend to have a specific time of partying and serving all the alcohol you want.
Get on time and start ordering the drinks you may have. Once the party is continuing, more people will be at the bar zone and may be awful chaos.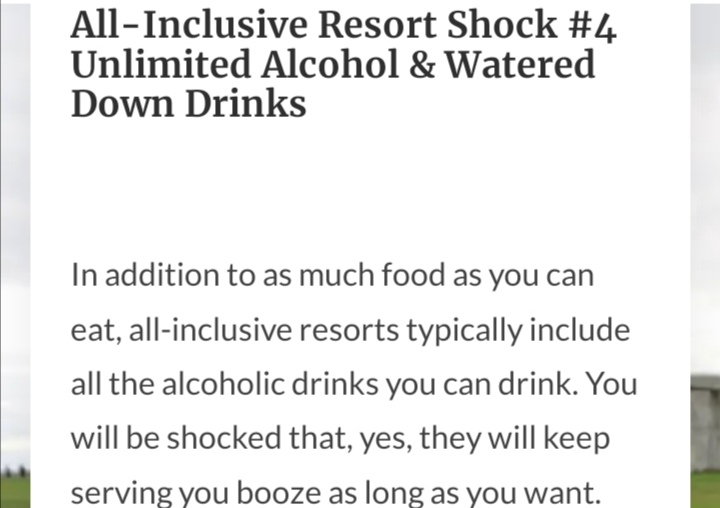 Buy tickets to nightclubs in advance
If you have the opportunity to buy your tickets to the nightclubs months or hours in advance, do it. At night, all the nightclubs such as Coco Bongo, La Vaquita, and The City will be full of people.
Try to buy your entrances in advance or at least a few hours earlier.
Consider your transportation method
As strange as it may seem, there is no Uber or other car-hauling service in Cancun.
Due to problems with taxi drivers, Uber, and other car-hauling services cannot operate in the hotel zone and at the airport.
That said, be aware that taxi drivers will charge you more if they know you are a foreigner or simply not a native of Quintana Roo.
Specifically, the best to get around Cancun will always be by renting a car. In areas such as Tulum, Playa del Carmen, Cozumel, Bacalar, and Holbox among other places, you can get around by bicycle.
Car rental price on kayak: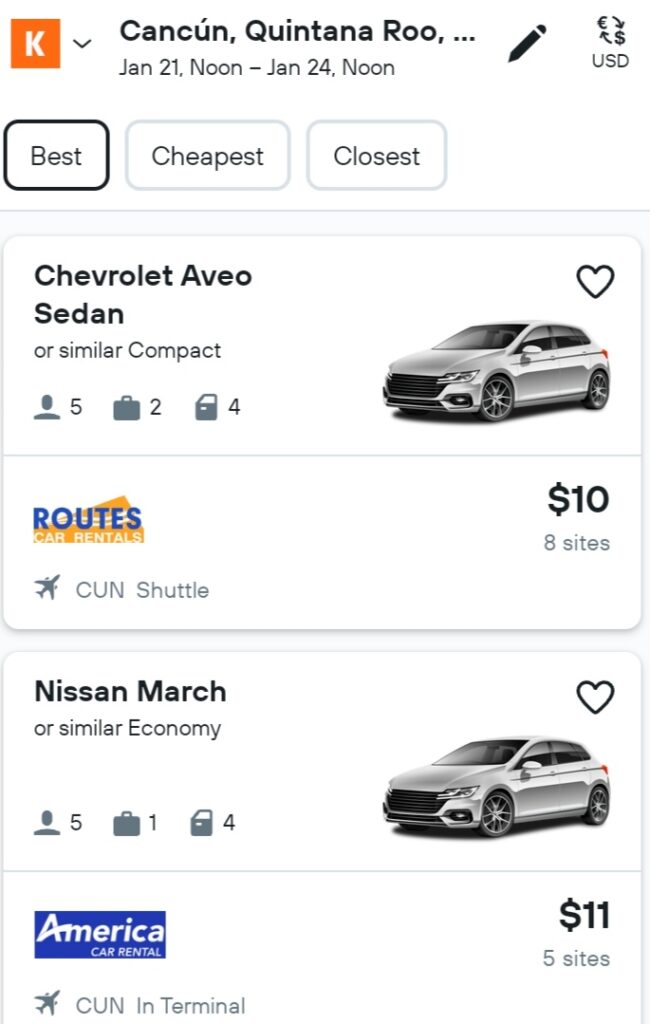 Taxi app price: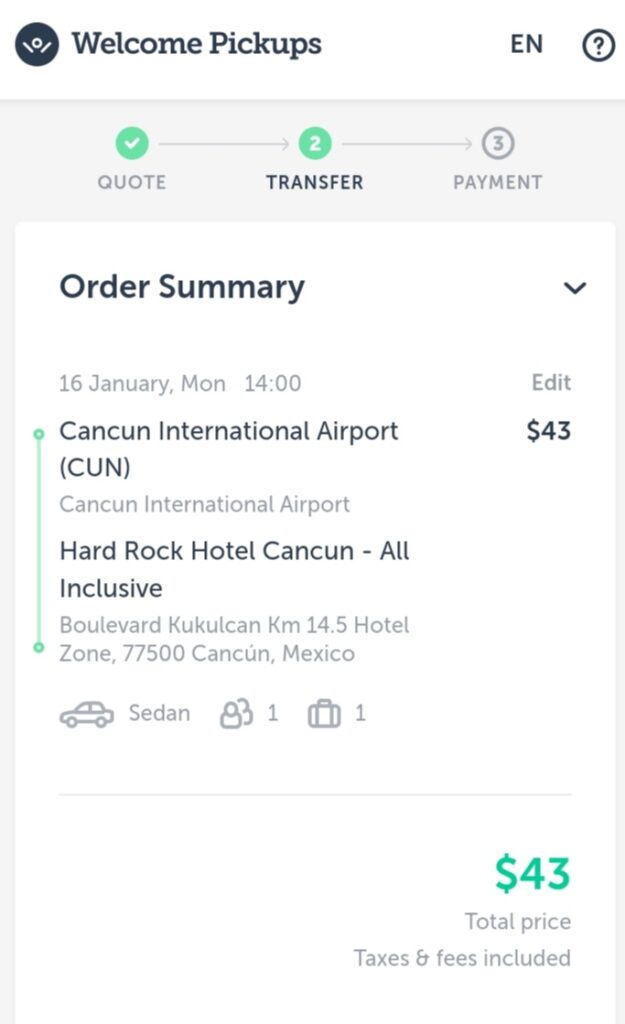 Finally, if you want to travel and visit islands such as Isla Mujeres, Holbox, and Cozumel, you need to move to another airport like the Chetumal one, and travel to those places by boat or ferry.
Do not hesitate on asking locals and people from tourist services how to get exactly there 🙂
Please, if you have a friend or relative that is going to join spring breakers, make them bear in mind that the preservation of nature is pretty important for continuing to enjoy these parties.
Please do not throw the trash into the ocean or hurt any of the animals that you may see in Cancun and the following beaches and their surroundings. Thank you, let's continue!
Puerto Vallarta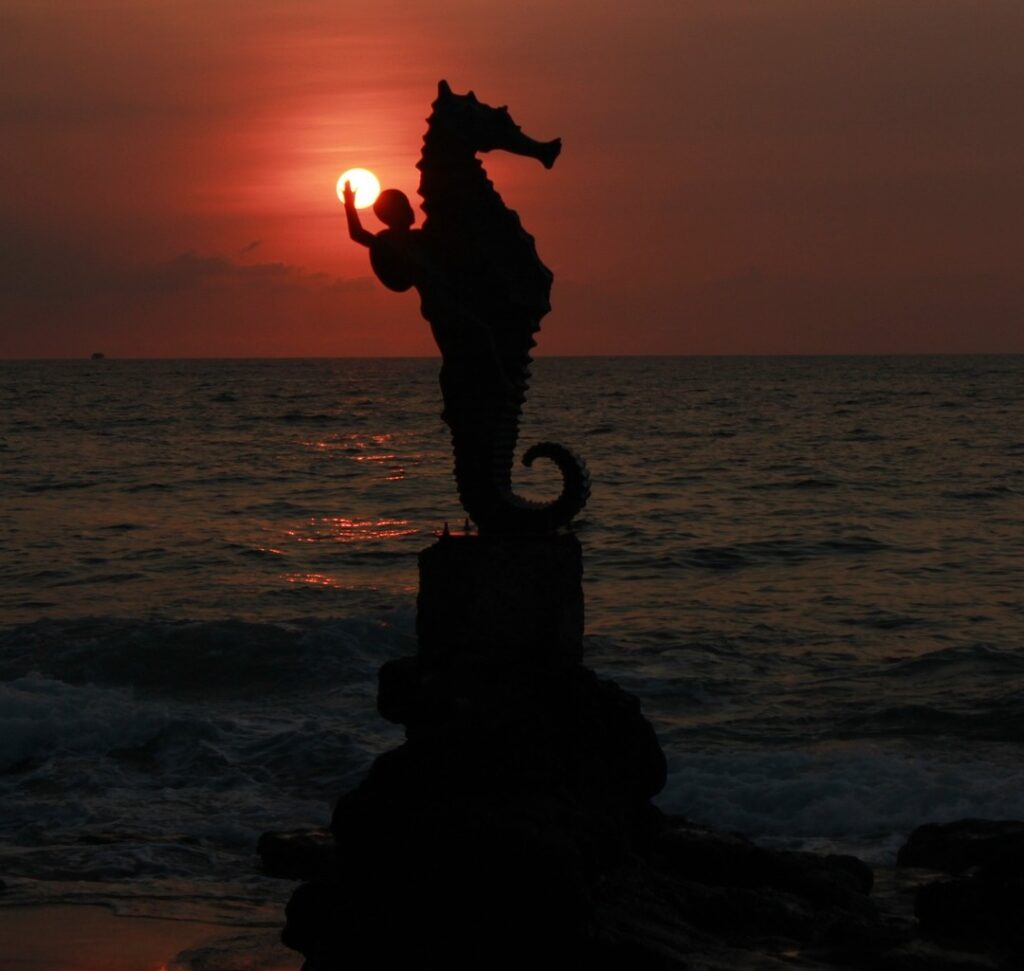 A must-visit beach in Mexico for spring break. Nowadays, Puerto Vallarta is increasing in the number of tourists due to the warmth of its people, its weather, its gastronomy, and its nightlife unleashing the best parties for any spring breaker.
In Puerto Vallarta are different activities and places to visit if you don't want to party a lot.
For instance, you can simply walk along its famous boardwalk, visiting its stores, and restaurants, among other things. However, the party will always be present inside and outside the big hotels on this beautiful beach.
Are you ready to try some tequila shots? What are you waiting to live your spring break adventure in Vallarta?
Here are some travel tips to Puerto Vallarta during the spring break season:
Tripadvisor's hotel reviews: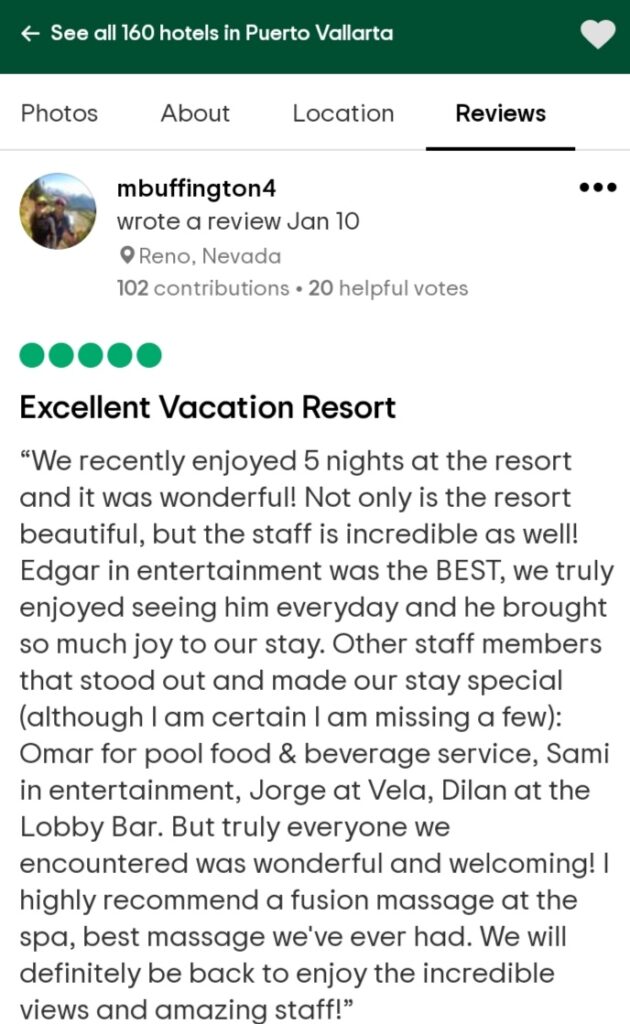 Check out the weather and the best season to travel
The high season arrives along with winter from mid-December to February. This season is the coolest, not to say coldest. Nevertheless, if you want to be more relaxed, think twice if you want to come this season, you might meet a lot of people.
You can say that the demanded season extends into spring due to spring break, which runs from March to June.
If you want to get a great tan and enjoy the sun, it is best to come during the spring break season. *In all the places we are going to mention in this post, this little tip applies as well as this one*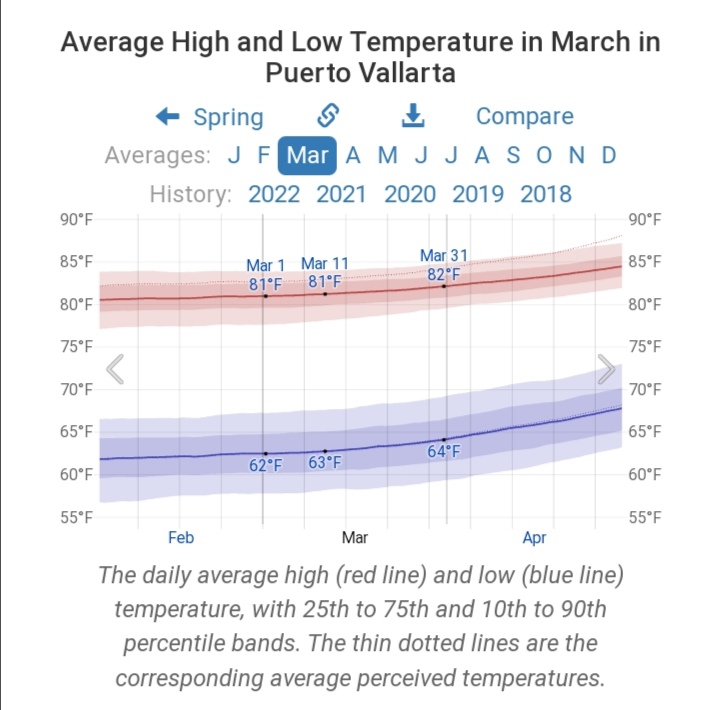 Transportation Method
Uber and Indriver are available in Puerto Vallarta. In addition, there are inexpensive buses, taxis, car rentals, and bicycles. If you want to go to the airport, you can ask for a taxi from the hotel where you are staying (recommended).
Bicycle rental price on Viator: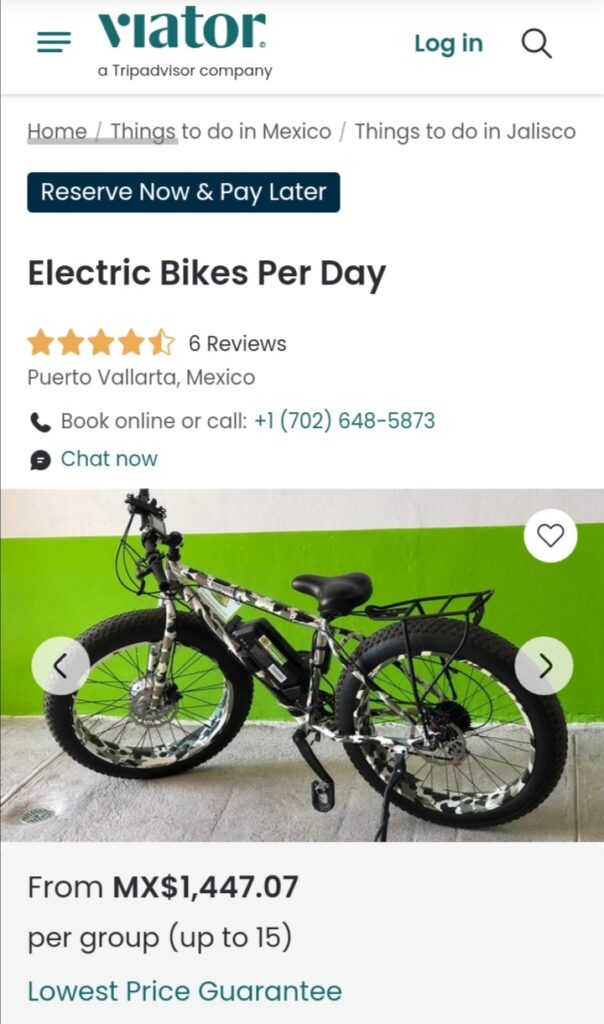 Other tips for Spring Break in Puerto Vallarta:
Buy your flight and book your hotel in advance.
Save money for the trip (nightclubs, outdoors activities, contingencies, etc).
Arrive on time for drinks in all-inclusive hotels.
Buy tickets for nightclubs in advance.
Cabo San Lucas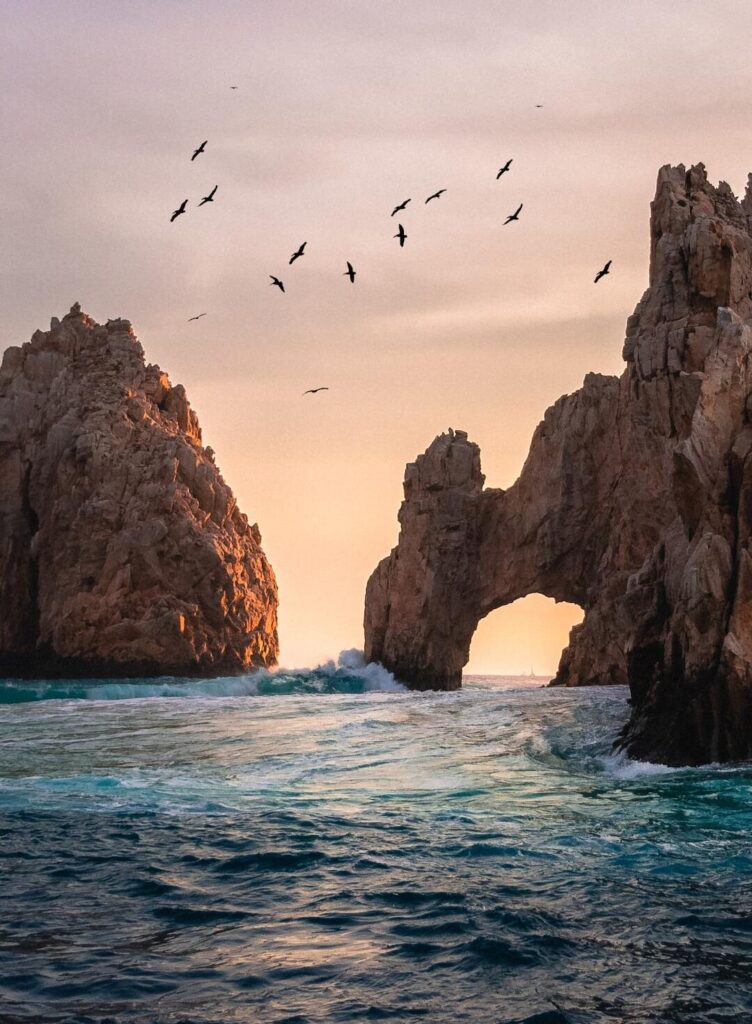 It wouldn't be a list of spring break in Mexico if Cabo wasn't here. What else can we say about Cabo? Perfect weather, delicious gastronomy, and the wildest parties in the greatest hotels and nightclubs in Mexico!
What makes Cabo unique and authentic it's that apart from spring breakers, you may meet Hollywood celebrities while you party and have some fun.
Everybody likes Cabo and it is no wonder, since its beaches on the Pacific Ocean and the Sea of Cortez, make the views unparalleled.
In addition, after a day of partying, you can take a ride during whale season to admire these beautiful animals. Do you see it? Cabo is perfect for spring break and relaxing vacations.
https://www.pinterest.com/pin/785104147528702901/sent/?invite_code=091c3daf66e54386b0ff12ce171576b3&sfo=1
Here are some travel tips to Cabo San Lucas during the Spring Break season:
A good hotel to live the Spring Break in Cabo San Lucas: Hotel Riu Palace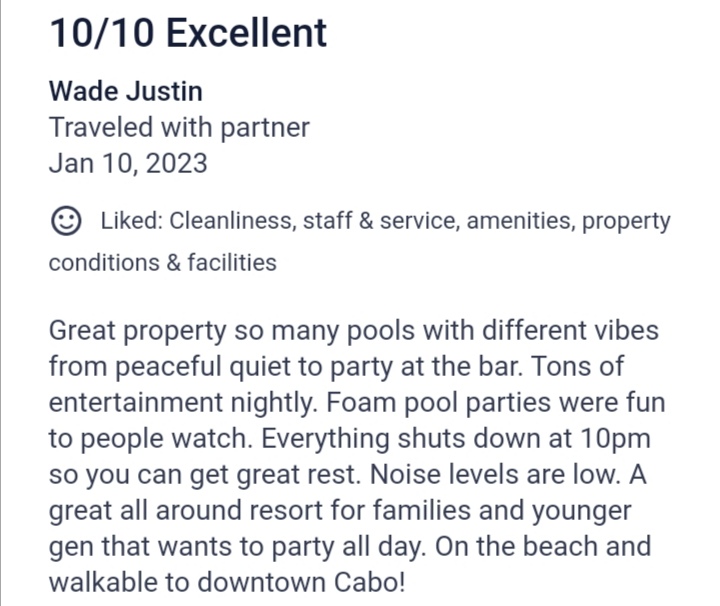 Ask, book and arrive in time for the theme parties at the Riu Hotel
If you want to experience the great foam party or any other themed party at this great hotel, you have to google "White Party Riu" or "Riu Party".
There, you will find information about upcoming parties, calendars, schedules, themes, prices (covers), etc.
Honestly, I don't know if you can access to these parties if you are staying at another hotel, however, you will find all the information and a call-center option on the pages I mentioned above.
If you are more rock music lover, visit this place: Cabo Wabo
If you want to experience a different kind of spring break season and you are tired of EDM and reggaeton music, this rock club in Cabo is waiting for you.
By the way, this place was founded by ex-Van Halen member, Sammy Hagar. Isn't that cool?
Click on the image to see the complete information: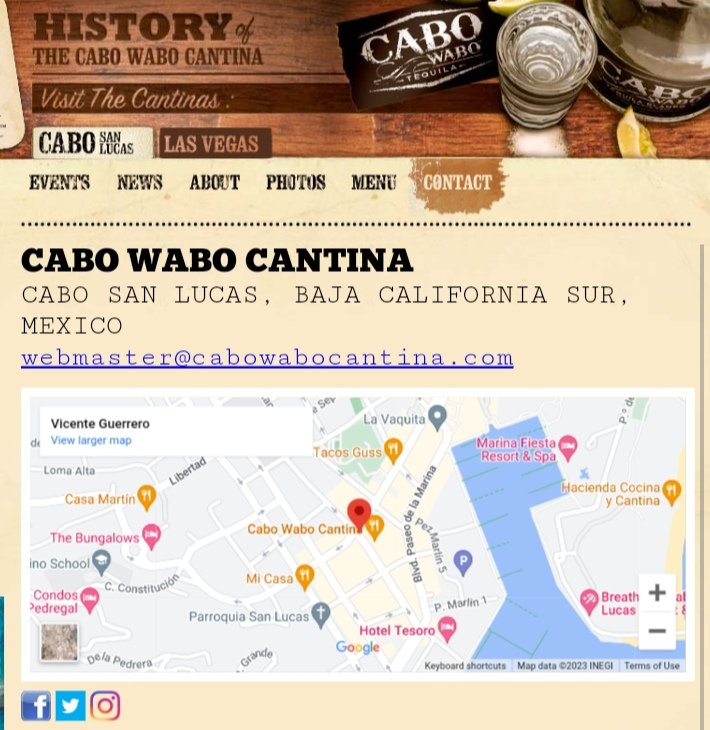 Transportation Method
In Cabo San Lucas there is Uber service, taxis, car rentals, and buses, among others. The not-so-good part is that taxis can be excessively expensive as in Cancun.
Bus station prices departing from Los Cabos airport: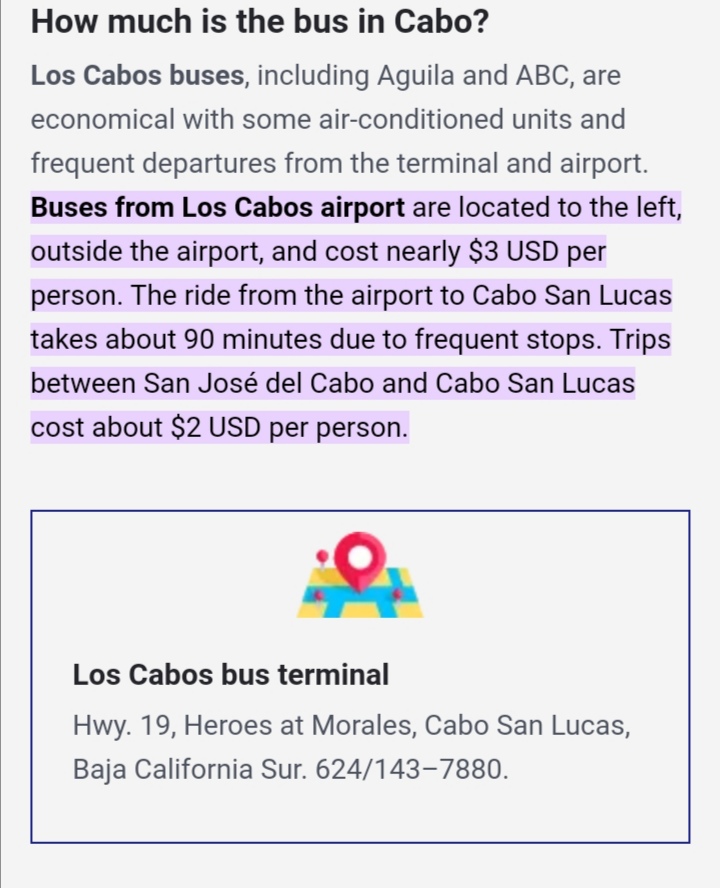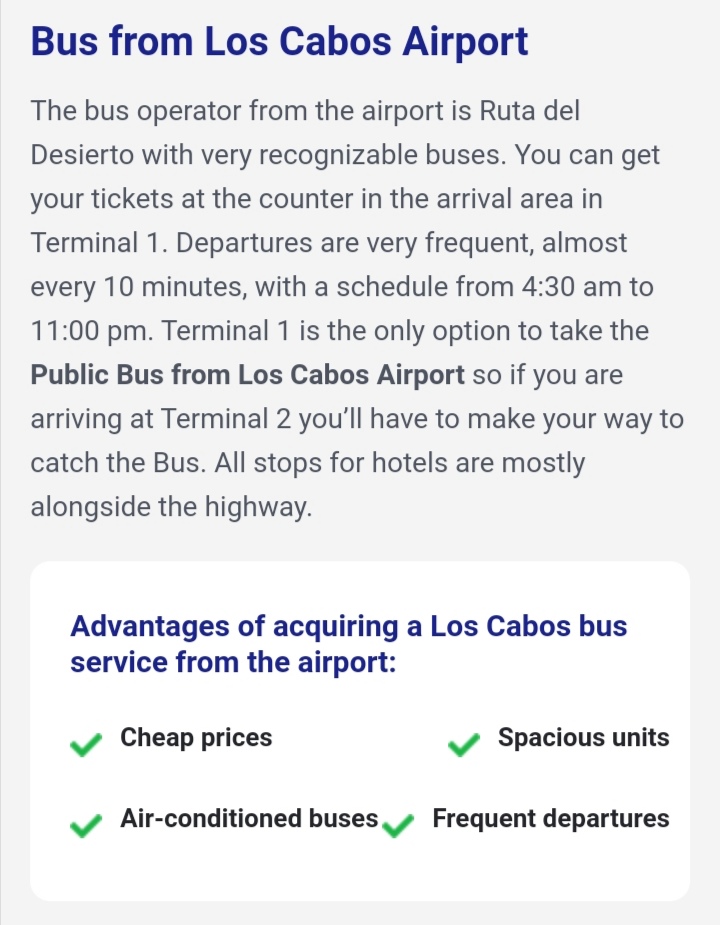 Even so, the transportation service is very varied in this place.
Other tips for Spring Break in Cabo San Lucas:
Buy your flight and book your hotel in advance.
Save money for the trip (nightclubs, outdoors activities, contingencies, etc).
Arrive on time for drinks in all-inclusive hotels.
Buy tickets to nightclubs in advance.
Acapulco
Have you ever watched that Elvis movie Fun in Acapulco? If you haven't, this is a good moment to watch it and understand the importance of Acapulco in Mexican culture and Hollywood.
Famous superstars such as Sylvester Stallone, Elizabeth Taylor, John Wayne, Cary Grant, and many Mexican golden age actors were enchanted by the always precious Acapulco.
In fact, Stallone opened a franchise of the famous Planet Hollywood restaurant chain in Acapulco in 1991. In addition, the Hard Rock Cafe chain had several franchises in Acapulco and Mexico in general since 1989.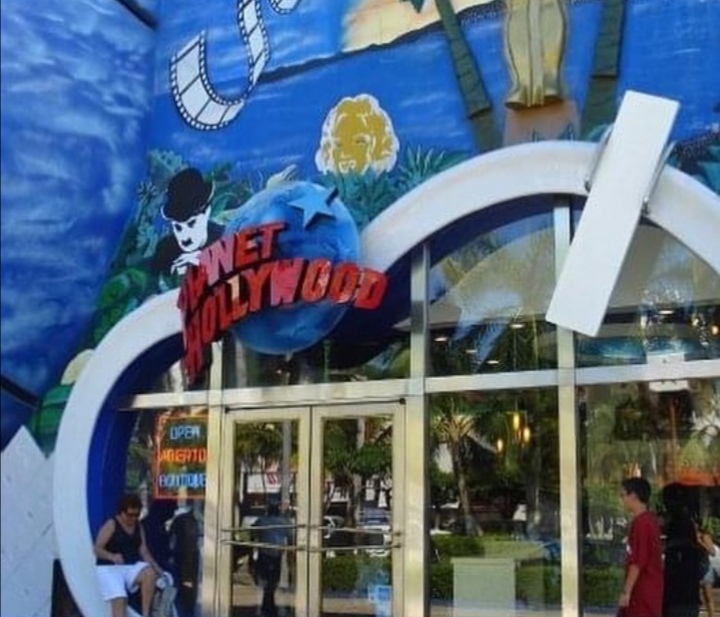 Sadly, nowadays, the Planet Hollywood restaurant in Acapulco and most of the Hard Rock Cafe franchises (there are only two Hard Rock Cafes in Mexico, one in Cancun and one in Los Cabos) are completely closed.
Saying this, you can imagine how is the party environment in this place. Recently, spring breakers have been visiting Acapulco since Cancun stole Acapulco's fame as the most visited and famous beach in Mexico a long time ago.
However, Acapulco is attracting thousands of spring breakers and tourists from all over the world every day. Therefore, if you are a music and nightclub lover and also you adore partying and celebrating like a superstar, Acapulco is a destination you have to visit at least once in a lifetime.
Perfect to experience spring break in Mexico!
Here are some travel tips to Acapulco during the Spring Break season:
Tripadvisor's hotel reviews: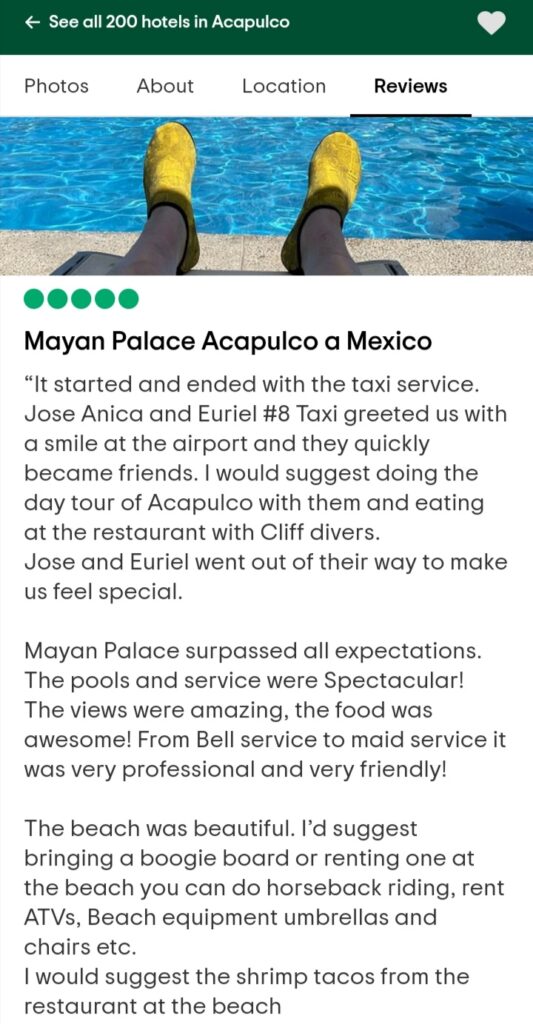 This is a hotel that is not all-inclusive, however, it is the best option to live a unique vacation in a wonderful complex surrounded by the nature of Acapulco.
Even spring breakers will find this hotel farther away from the hustle and bustle of the crowds and it will be an even more exclusive and private experience.
The only issue with this hotel is that is not as centric as the other ones we mentioned above. But the good news is that it's close to the airport and the diamond zone of Acapulco. Therefore, there are many taxi services nearby.
Consider your transportation method
As well as Cancun, is mostly restricted to the Uber service and there are no other car-hauling services in Acapulco. So, if you want to move to another place in Acapulco from this hotel, the best is to rent a car or to take a taxi (Most taxis already have an established rate).
Click on the map to see the accurate location of the Mayan Palace Hotel.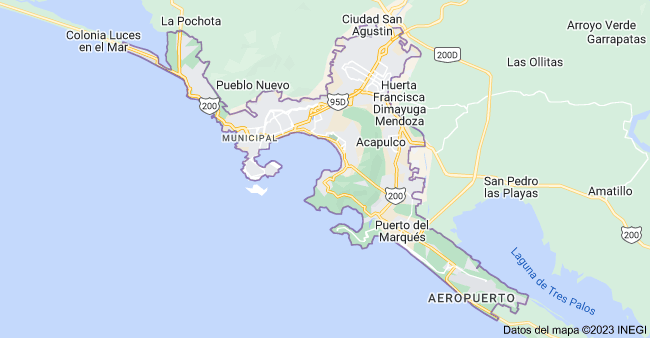 Other tips for Spring Break in Acapulco:
Buy your flight and book your hotel in advance.
Save money for the trip (nightclubs, outdoor activities, contingencies, etc).
Buy tickets for nightclubs in advance.
Puerto Escondido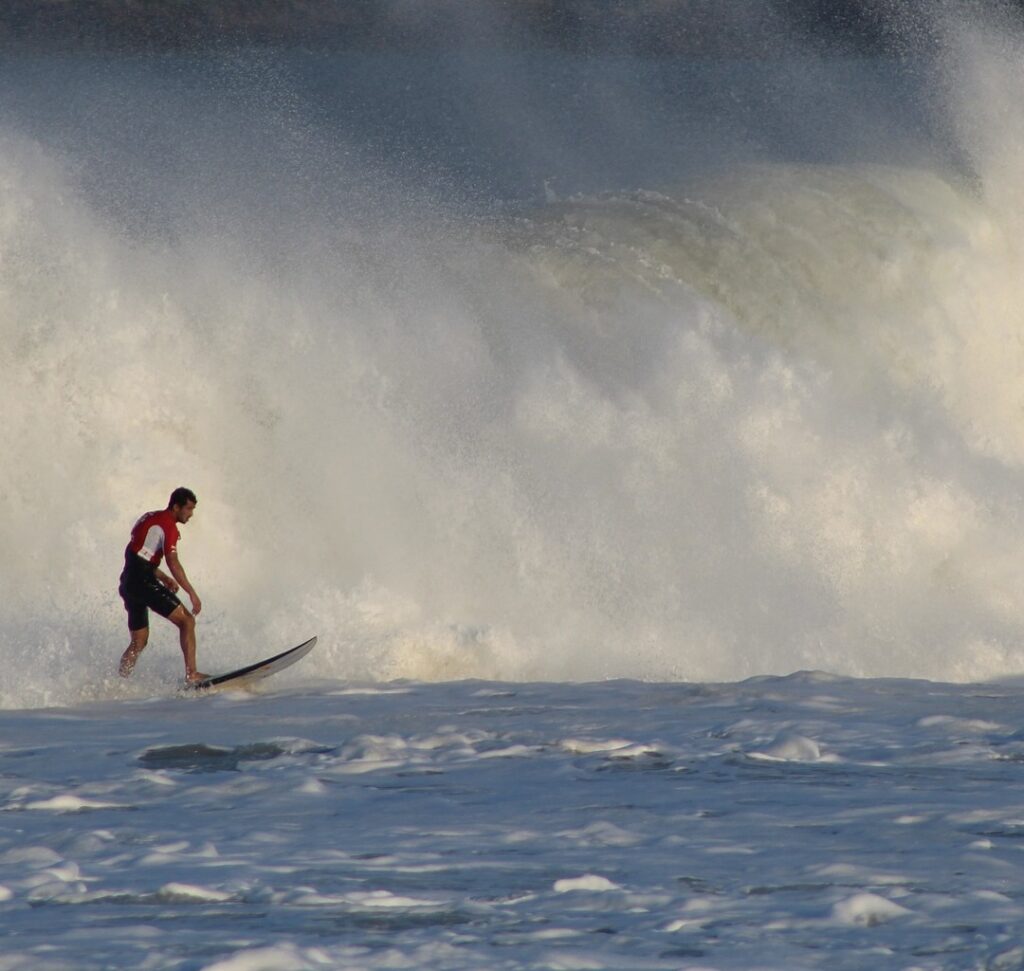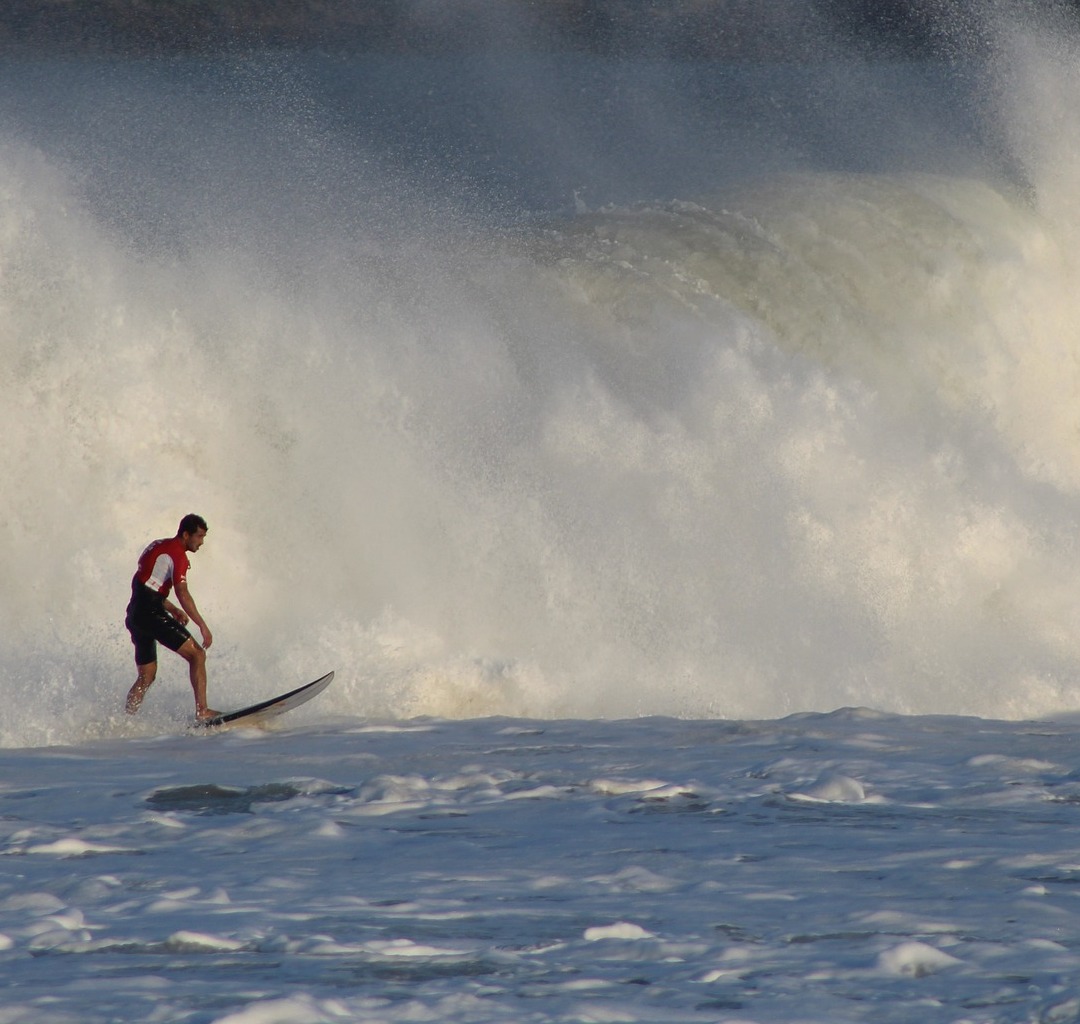 Definitely, one of the beaches with the biggest waves in Mexico. Puerto Escondido is wide-known for its incredible waves where thousands of professional surfers come to show their best tricks in the water.
What's more, Puerto Escondido is a place that is also characterized by its nightlife and parties. In addition, it is a place that is still a mystery to non-surfing tourists and spring breakers.
There are many bars where you can enjoy excellent international and Mexican drinks and sing at the top of your lungs in the hundreds of karaoke bars in the area.
Sun, sand, and sea are what you need, and why not, a little partying and dancing wouldn't go amiss on your spring break vacation in Mexico.
Here are some travel tips to Puerto Escondido during the Spring Break season:
A spot to live the Spring Break in Puerto Escondido: Vivo Resorts
*It is not an all-inclusive hotel* As well as the Acapulco one, it is somewhat removed from the crowds and from the center of the town, making your spring break vacation experience even more private and exclusive.
Booking reviews from this hotel: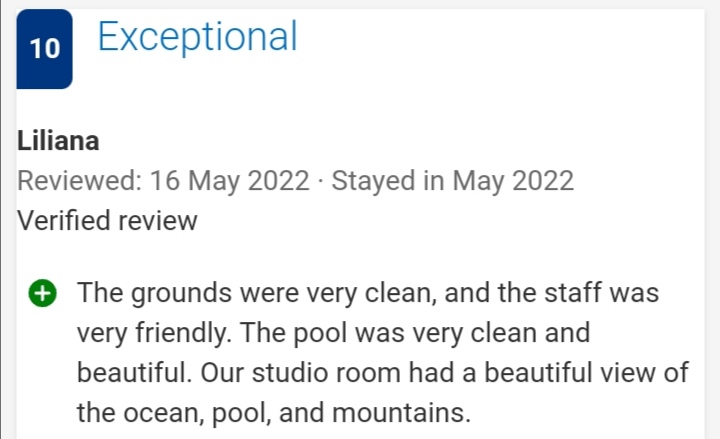 This doesn't mean you won't have fun and have a few good mezcal drinks!
Consider your transportation method
No. There is no Uber in Puerto Escondido or Oaxaca and as far as we know there is no talk of Uber planning to operate in Puerto Escondido soon.
Info by https://www.puertoescondidoairport.com/es/uber-puerto-escondido/
The services of transportation you can find in Puerto Escondido are:
Motorcycles and Scooters. 🏍️
Private transportation and taxi services. 🚕
For example, have a look at these pages where you can see the prices for renting a scooter and a motorcycle in Puerto Escondido:
A) https://puertoescondidoguide.com/scooter-rental/
B) https://brandxmototours.com/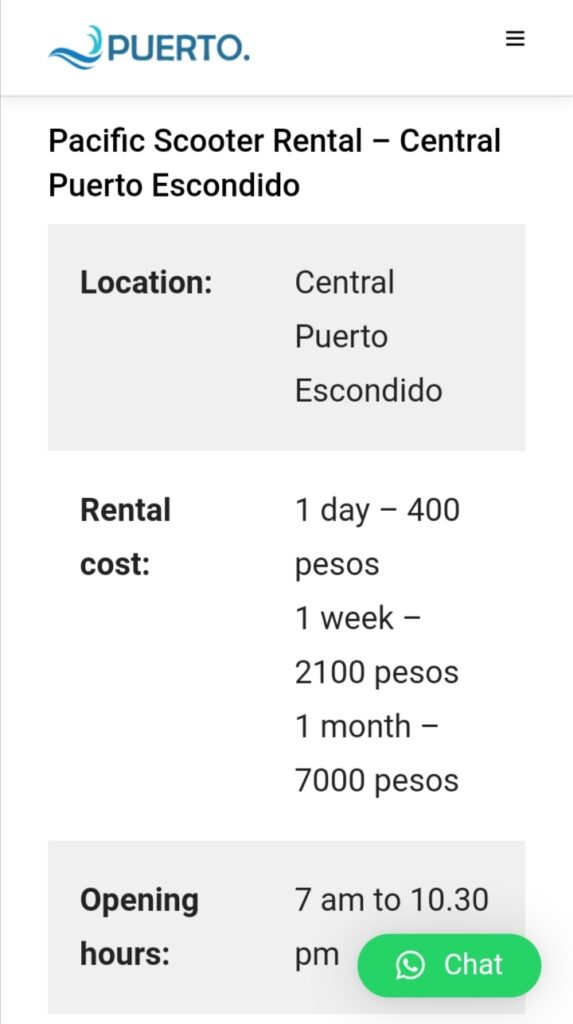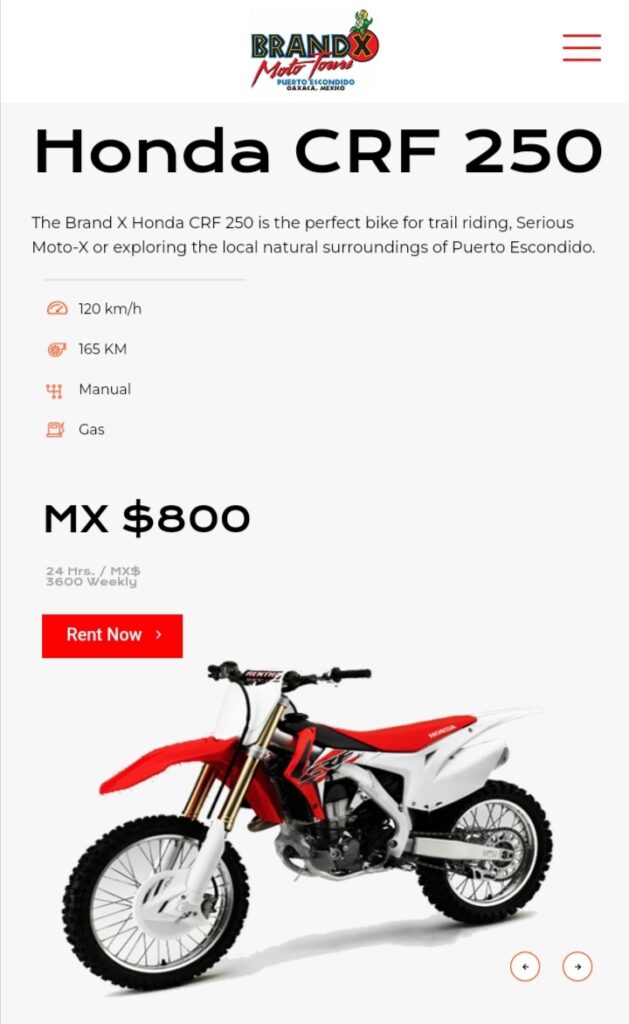 Other tips for Spring Break in Puerto Escondido:
Buy your flight and book your hotel in advance.
Save money for the trip (nightclubs, outdoor activities, contingencies, etc).
Buy tickets for nightclubs in advance.
Who Can Enjoy Spring Break in Mexico?
Honestly, the spring break started as whole teenager stuff. Nevertheless, it doesn't matter your age or if you don't drink alcohol. You can have an amazing time with no need for drinking, excess, or being a youngster.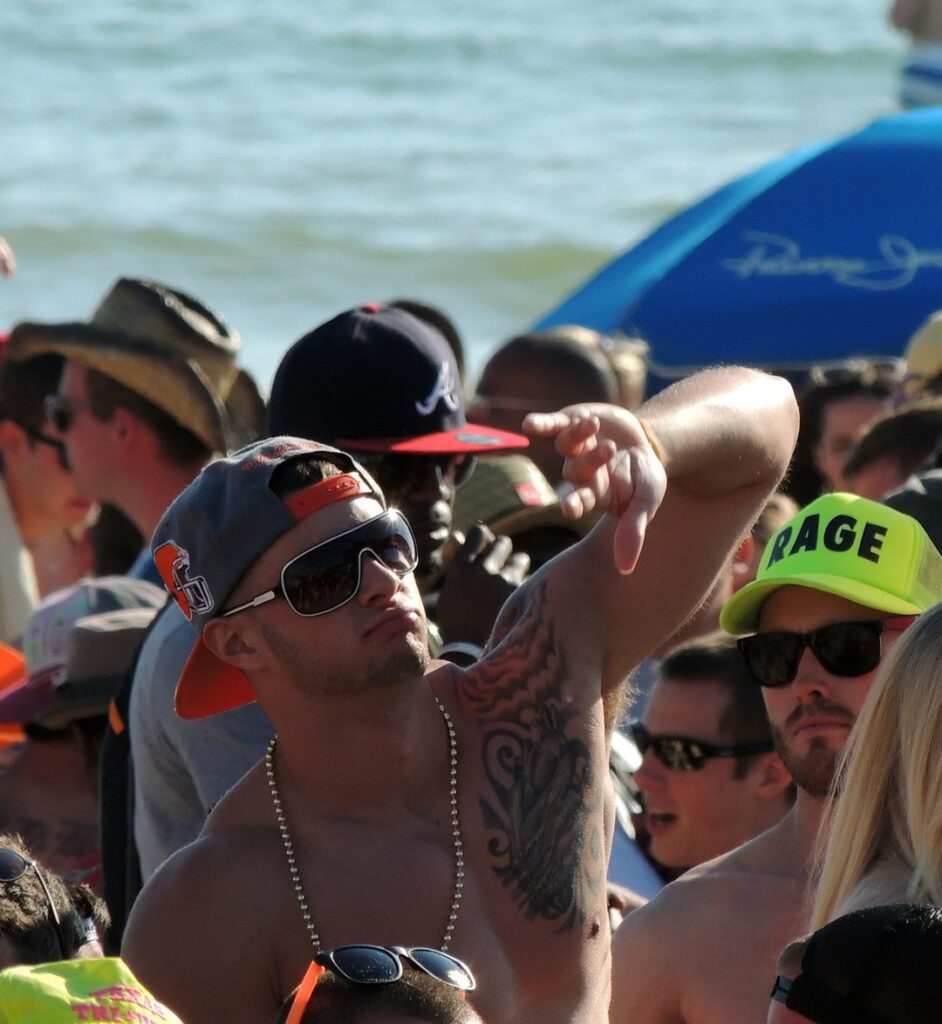 There are other beaches where you can experience spring break in Mexico such as Puerto Peñasco, Playa del Carmen, and Huatulco, among others. You can choose your perfect spring break destination according to your budget and necessities.
Be free to travel to spring break in Mexico and party at any moment with your friends, and relatives, and at every time of the year!
If you are a future spring breaker, feel free of having fun always with respect, peace, and a lot of love. ♥️