Best Beaches in Mexico & Best Hidden Ones
Are you looking for some of the best beaches in Mexico to spend a wonderful time with your friends?
Here is our award to the best beaches in Mexico and some of the best-hidden ones. 🤫
If there is something that characterizes this country, it is its paradisical beaches.
The perfect weather, the beautiful ocean color, and the nightlife of its beaches make the beaches an extraordinary enchanting spell for every traveler.
Keep reading this article and get ready to know our winners!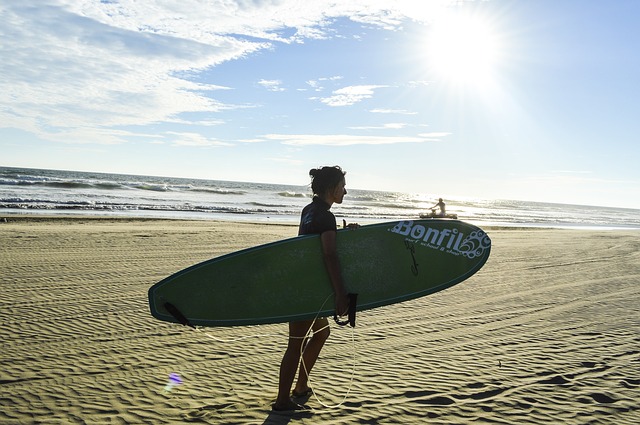 Offering over 6,000 miles of coastline, Mexico's versatility includes enjoyable weather, sunny days, and cool nights that will make you want to stop by these must-visit options.
We introduce you to the winners of our award ceremony: Best Beaches in Mexico Top 5. *Claps sounds in the background* 🏆👏👏👏🏆
Bonus (Best-hidden beaches in Mexico)…
Briefly, this shortlist provides insight into the unmissable best beaches in Mexico and some of the best-hidden ones. Enjoy the ceremony. Cheers! 🍷
1. Puerto Escondido (winner) 🥇
Oaxaca has been on the lookout for international vacationers and locals, there are many spots to discover, especially in Puerto Escondido. It has become a lot of people's favorite beach. In addition, there are endless activities to do. Indeed, you will love this place in order to experience different things if you are not an exploring-ocean person.
Puerto Escondido's main core is known for its beaches that set the stage for fiery-red sunsets. Furthermore, it offers a variety of markets, great seafood, and fauna, and it is quite easy to explore. Additionally, Zicatela, also known as the main surfing spot, is the largest beach.
This destination also has natural attractions and national parks that offer spectacular views and unforgettable experiences. In fact, Oaxaca coasts have some of the most spectacular sunsets in the world on its beaches. For instance, in Mazunte, Zipolite, and Huatulco, you can appreciate the most beautiful colors in the sky. What are you waiting for to experience it?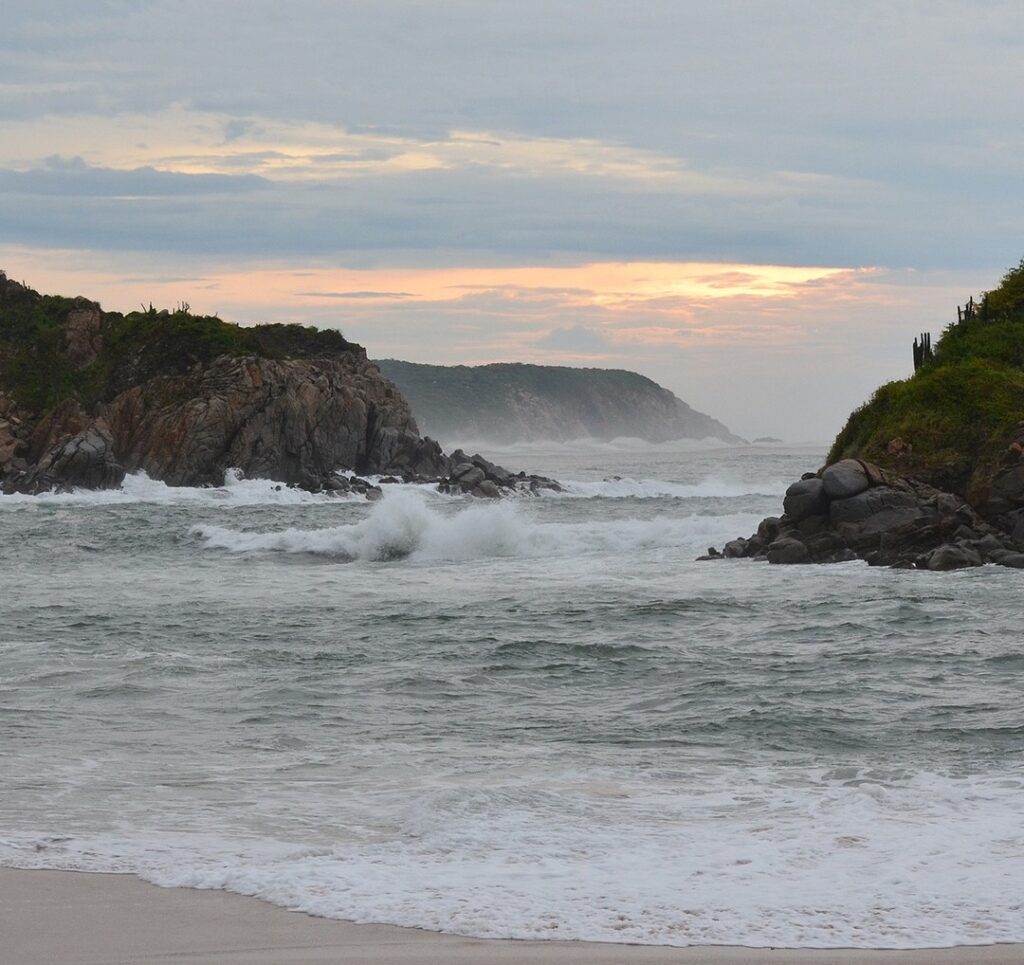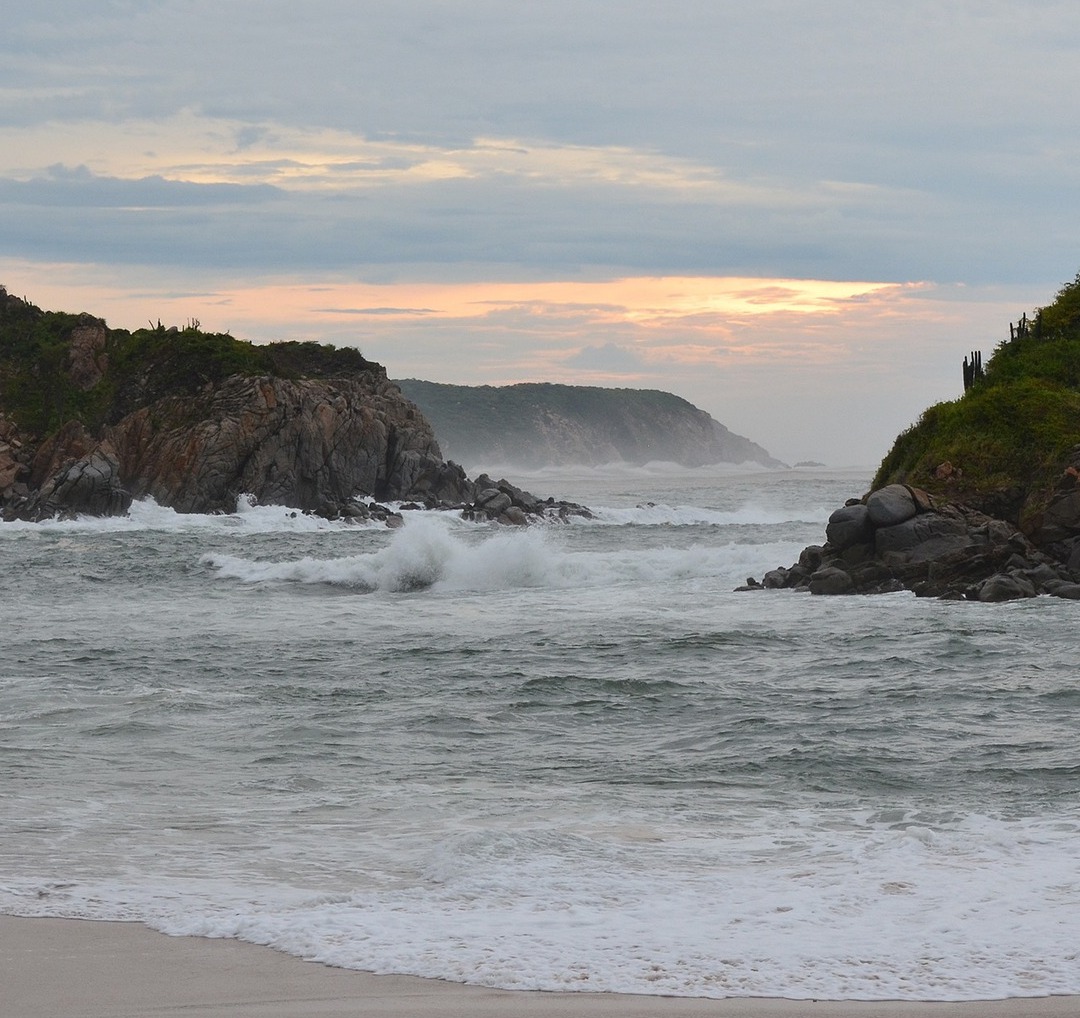 Visit Puerto Escondido with us in Oaxaca Tour (Chacahua National Park, Puerto Escondido, Mazunte / Private or Small Group / 15 Days)
2. Sayulita
Riviera Nayarit is an essential part of the list of best beach destinations in Mexico, it holds gems that not many people have discovered. For instance, Sayulita is a lively, modern beach town full of surfers and friendly locals where you can relax.
This part of Mexico has that special something worth experiencing firsthand. In the same vein as Zicatela, this is the perfect town for surfing and exploring the ocean. During the summer, it is a paradise for surfers and for all those who want to learn to ride the waves.
On the other hand, this is an ideal destination for romance and couples who wish to celebrate their nuptials with the breathtaking beauty of the Pacific Ocean.
Sayulita Beach…
is a vibrant and enchanting coastal paradise that radiates inspiring and easy-going energy. Prepare to be captivated by the colorful charm and laid-back vibes that make this beach a true gem along Mexico's Pacific coast. In this picturesque place, all your dreams come to life and worries are left behind.
But Sayulita is more than just a place to unwind. It's perfect for adventurers and free spirits. Grab a surfboard and ride the waves like a true water wizard, or take a paddleboard and explore the hidden coves and bays.
Also, wander through the colorful streets of the town, where local artisans showcase their talents and vibrant murals breathe life into every corner. Sayulita is a place that ignites creativity and sparks inspiration.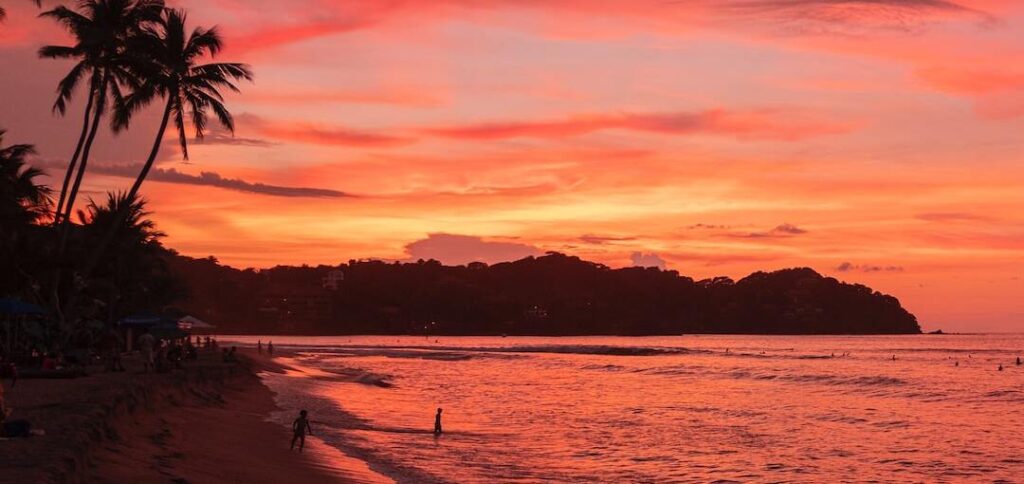 Visit Sayulita with us in Sayulita Tour (+ Guadalajara, Zacatecas, Tequila, Morelia / Private or Small Group / 9 Days)
3. Playa del Carmen
This place is a must-spot on any list of beach destinations in Mexico. Certainly, its popularity is due to the big amount of entertainment options and activities around the stunning Riviera Maya.
Surely, this is a very tourist area even though it is a small city, people see this as an advantage. So, you can explore everything the city has to offer without having to ride long distances. It started as one of the most popular hidden beaches in Mexico. Nowadays, it is internationally well-known. Come and live the experience!
One of the main modern attractions is 5th Avenue, just like New York's, which has trendy and exclusive shops. Furthermore, you can find different options to eat and drink and will not want to skip the "Art Alley", a place where national artists meet to exhibit their work and talent.
Playa del Carmen…
is a coastal paradise that combines a lively atmosphere with breathtaking natural beauty. This place is a beach lover's dream come true, where soft sands meet crystal-clear turquoise waters. Feel the serenade vibes of this picturesque and lovely beach where you can have the time of your life relaxing or partying like a superstar!
Embark on an exhilarating snorkeling or scuba diving expedition and discover the hidden treasures beneath the surface. Embrace the beauty, the excitement, and the wonder that Playa del Carmen offers, and let yourself be carried away by its irresistible charm.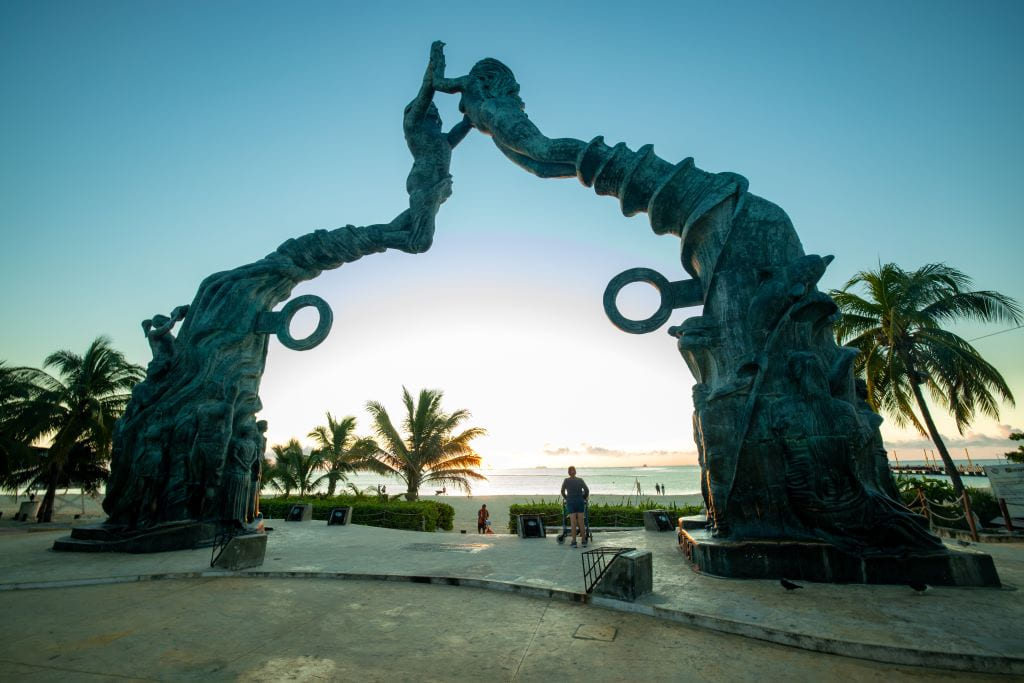 Visit Playa del Carmen with us on our Mayan tour (Chiapas, Campeche, and Riviera Maya / Group / 9 Days)
4. Cancun
Located in Mexico's Yucatan Peninsula, this has been a tourist's favorite beach in Mexico for a very long time. Cancun is quite reminiscent of Las Vegas: a very artificial city where hotels are its main attraction.
However, it has several things to offer outside the hotel zone, luxury, ecotourism, sports, nightlife, gastronomy, and history come together into one single place. Moreover, it is also acclaimed for its high-security standards, so travelers can freely enjoy their vacations.
The city is divided into two areas: the Center, where the majority of locals live, and the Hotel Zone, purely for tourism. Surely, the best time of year to travel to Cancun is during the last months of the dry season.
Furthermore, some magnific destinations such as Mahahual, Bacalar, Isla Mujeres, and Cozumel are part of Riviera Maya, in which also Cancun is. The crystal clear waters of the state of Quintana Roo, are something heavenly to admire. That is why, most of the best beaches in Mexico, are located in this state.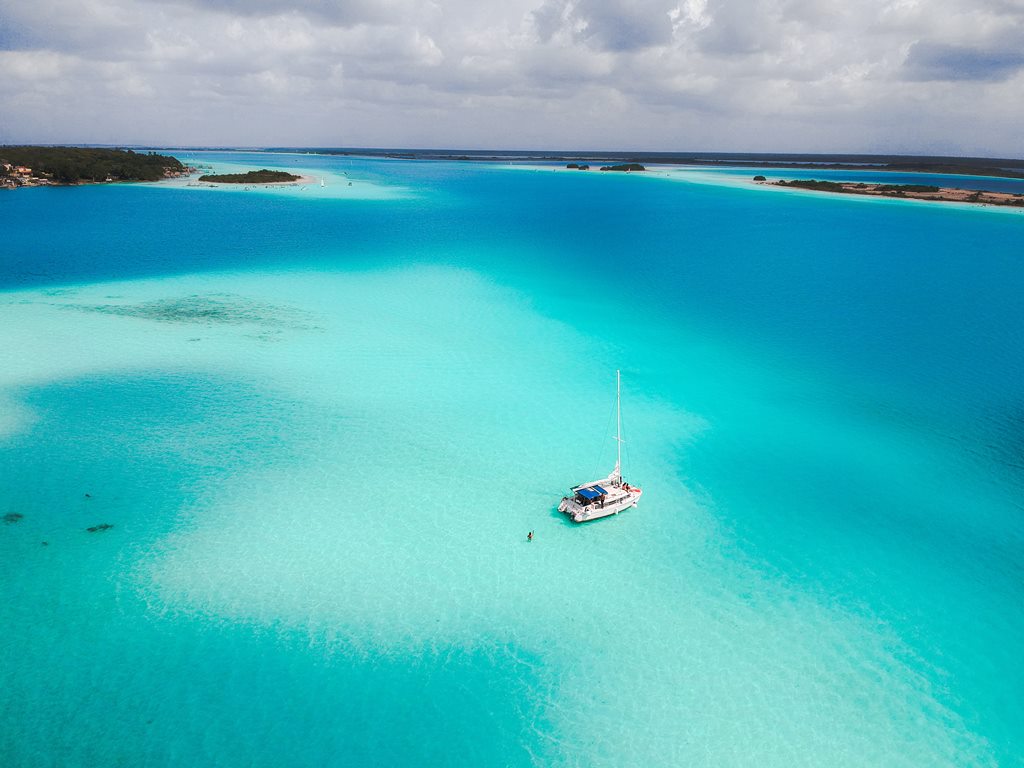 Visit Cancun with us in our Mexico City to Cancun Tour (Puebla, Oaxaca, Chiapas, Campeche, Yucatan / Private or Small Group / 15 Days)
5. Tulum
Especially known for its extraordinary crystal clear Cenotes and Mayan ruins, Tulum Beach in Mexico will delight even those who say they are not sea lovers. It is a small paradise located in the Rivera Maya, approximately 2 hours from Cancun, getting here is extremely easy.
Its white sand, the intense greenish-blue of the sea, the jungle, and the archeological sites make it unforgettable.
Tulum is an amazing option for foodies too, the list of dining options keeps diversifying and getting better. You can eat Mexican food in luxurious restaurants. Additionally, you can try many options to eat in a tropical open-air environment.
Finally, once you have visited the beaches you will not want to leave the Cenotes, these are some of the best places to explore the underwater caverns.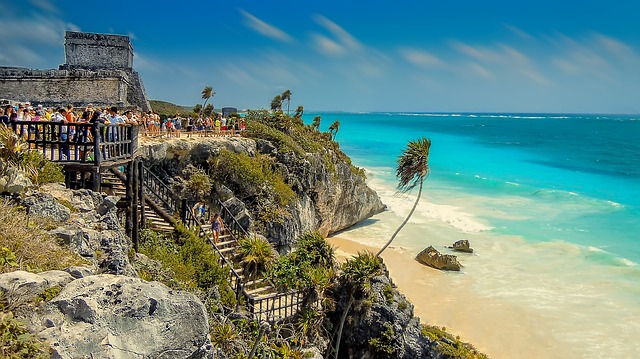 Visit Tulum with us on our Tulum Bike Tour (Ruins & Tacos / Group / 3h)
Bonus: Nexpa, Michoacan
Barra de Nexpa is a beach located on the coast of Michoacan. It is internationally recognized for its extensive beach, with ideal waves for surfing all year round. In the surroundings, it is possible to find clear and calm waters, perfect for diving and underwater fishing.
This beach exudes a playful and inspiring energy that beckons adventurers and surf enthusiasts from around the world. Nexpa Beach is a surfer's paradise, where epic waves embrace the shore. Grab your board and immerse yourself in the thrill of the ocean, carving through the swells like a true wave warrior.
But Nexpa…
is more than just a surfing place. It's a place where you reconnect with nature and soak in the beauty that surrounds you. It is an almost-undiscovered, ecotourism place connected with nature. Also, it has virgin beaches around it where you can swim. Afterward, you can eat exquisite seafood.
So, grab your surfboard, dive into the adventure, and let Nexpa Beach ignite your passion for the sea and the wonders it holds. In short, if you like adventures and quiet places, Nexpa is for you.
Chachalacas, Veracruz
This secret beach is definitely one of the best beaches in Mexico. This hidden gem on Veracruz's Gulf Coast is a paradise for beach lovers and adventure seekers. You can feel the warm sand beneath your feet and listen to the rhythmic waves.
There is nothing better than diving into the pristine waters or relaxing on the shore. In addition, you can experience thrilling dune buggy rides, explore mangrove forests, and kayak through calm lagoons.
Chachalacas Beach is a coastal wonderland that enchants with its beauty and magic. Escape to this vibrant paradise and let your worries wash away in the beautiful sea.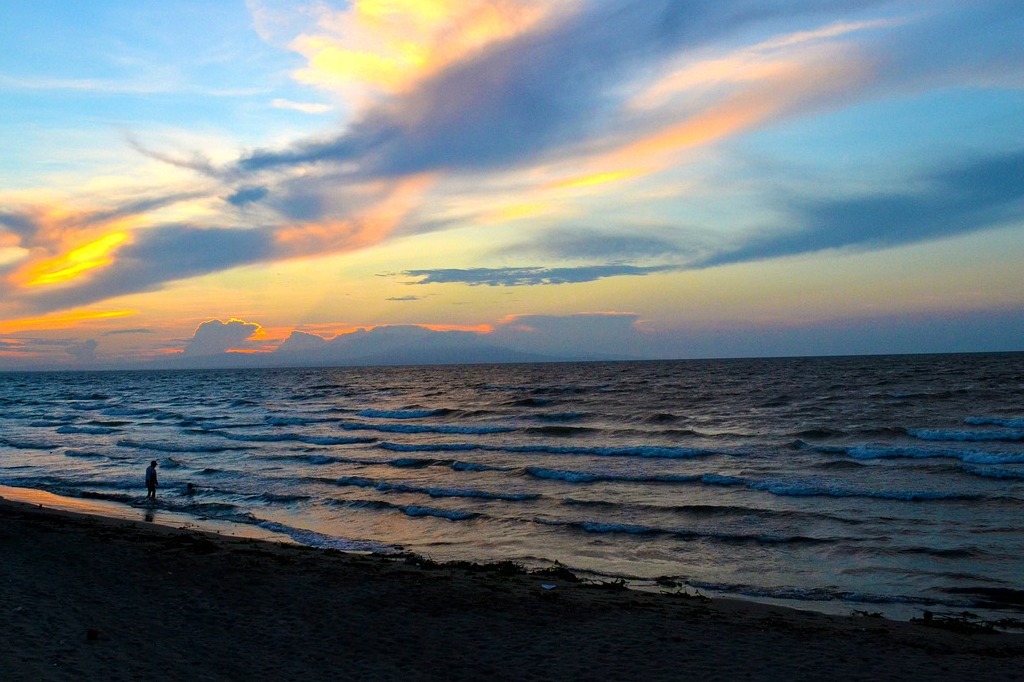 El Requeson, Baja California Sur
This is one of the greatest hidden beaches in Mexico. Indeed, this enchanting coastal paradise is a marvel waiting to be discovered. As you set foot on the white sand, you'll feel a sense of tranquility wash over you, as if you've stumbled upon a secret oasis.
El Requeson Beach is a mesmerizing blend of untouched beauty and crystal-clear waters. Dip your toes into the gentle waves, feeling the refreshing embrace of the sea.
Surrounded by breathtaking rock formations, this hidden beach offers a playground for adventure seekers. Grab a snorkel and discover the vibrant underwater world teeming with colorful marine life. Also, set sail on a kayak and navigate through the calm waters, marveling at the dramatic cliffs that guard this coastal treasure.
As you witness the natural beauty that unfolds before your eyes, you'll realize that hidden gems like these are the true treasures of Mexico's coastline.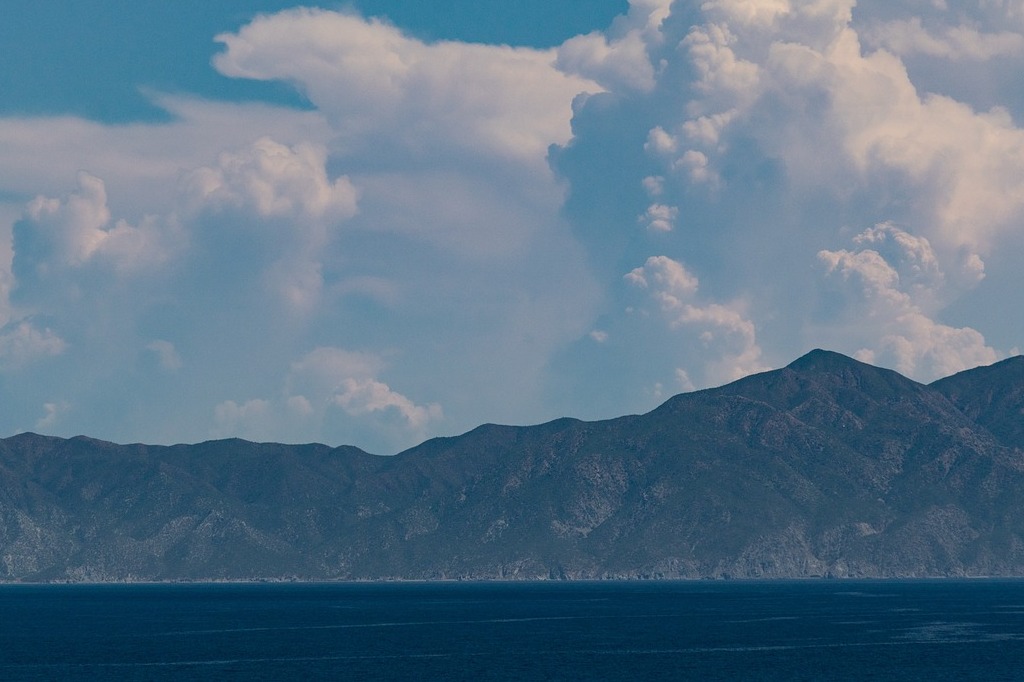 Check out our post: Beaches in Baja California (Top 7 Awards)
Isla Roqueta, Acapulco
A beauty in the Pacific Ocean and one of the best beaches in Mexico on the breathtaking shores of Acapulco. This tropical paradise has pristine sands, where you'll feel the gentle caress of the sun.
Isla Roqueta is a hidden beach waiting to be explored. You can discover hidden coves and secret caves, where you can create your own adventure and uncover the island's secrets. Shout out to Ixtapa, Zihuatanejo. A marvelous place also in the state of Guerrero.
The lush greenery that surrounds the beach is a playground for nature enthusiasts. Embark on a hike, weaving through dense forests and encountering breathtaking views at every turn. Take a moment to soak in the panoramic views of the ocean, where the sky meets the horizon in a mesmerizing display of colors. You are going to adore this moment!
Isla Roqueta has a spirit that may fill your heart with joy and inspire you to embrace every moment. Whether you choose to relax on the sand, explore the underwater wonders, or embark on a thrilling jungle adventure, Isla Roqueta will leave an unforgettable mark on your trip. Lose yourself in the magic of this hidden treasure and let your spirit soar in the beauty of Acapulco's hidden gem.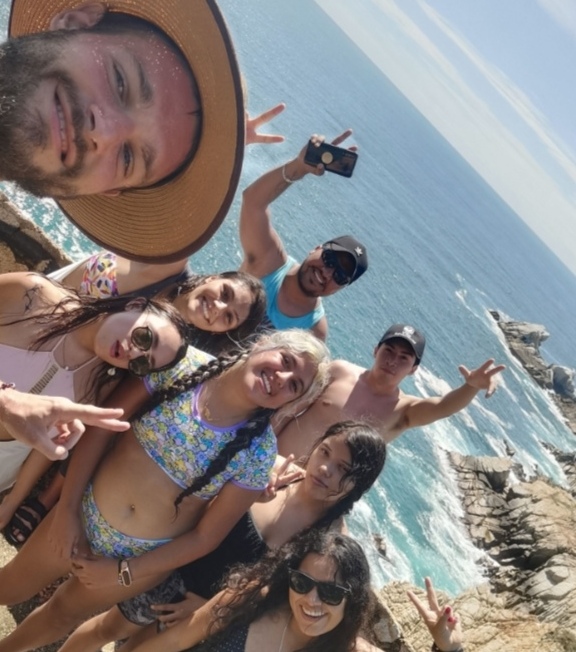 Conclusion
In conclusion, Mexico is a treasure trove of captivating beaches, both renowned and hidden, offering something for every beach enthusiast.
From the surfing paradise of Puerto Escondido to the bohemian charm of Sayulita, the vibrant coastal cities of Playa del Carmen and Cancun, and the mystical allure of Tulum, these well-known destinations showcase the country's diverse coastal beauty.
However…
let us not forget the hidden gems that await adventurous souls. Nexpa offers a tranquil escape for surfers seeking seclusion and epic waves. Chachalacas beach enchants with its unspoiled splendor, combining natural beauty with thrilling adventures.
El Requeson is a true sanctuary for those seeking serenity. Isla Roqueta invites you to discover a hidden paradise where vibrant marine life and lush greenery coexist.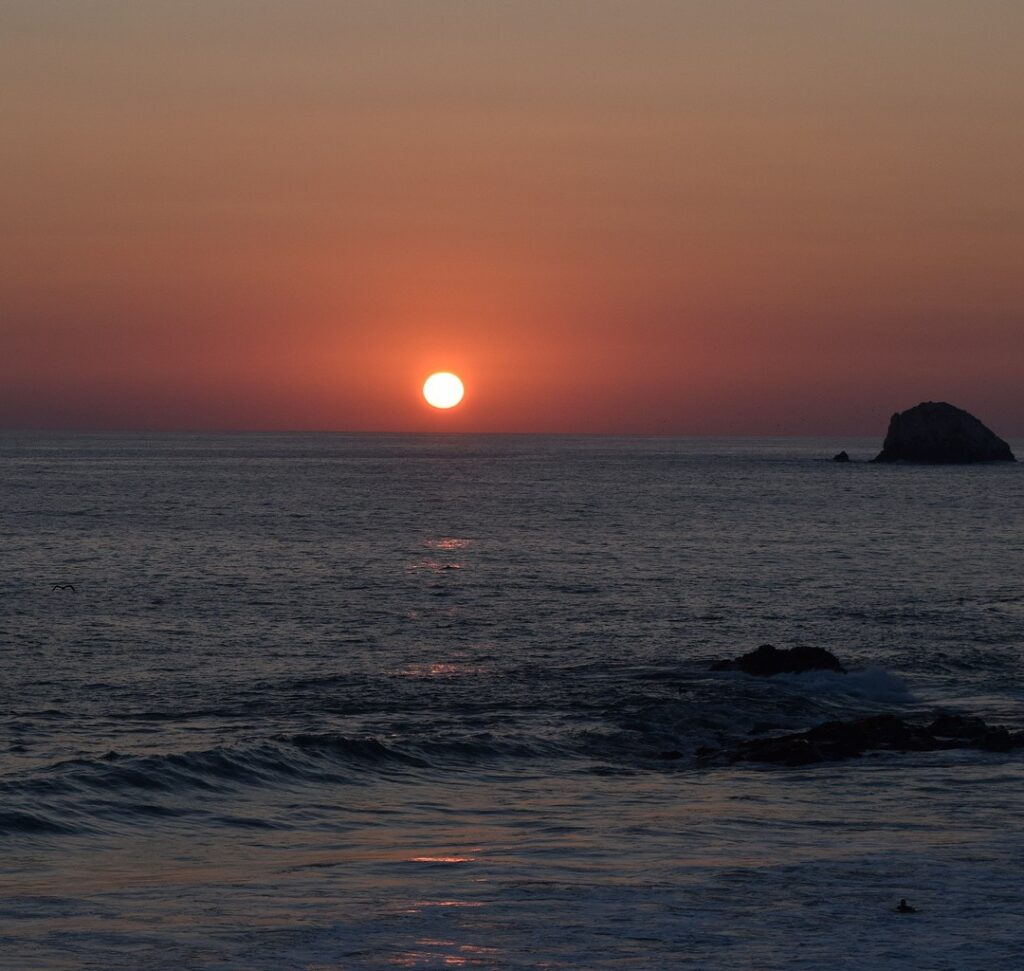 Whether you are drawn to the popular hotspots or yearn for the hidden treasures, Mexico's beaches have something extraordinary to offer. Let the crashing waves, soft sands, and warm sunshine awaken your spirit of adventure.
Embrace the joy and playfulness that these coastal wonders inspire, whether you're catching waves, snorkeling in vibrant reefs, or simply lounging under the palm trees.
So,
pack your beach essentials, embark on a journey, and let Mexico's best beaches ignite your passion for exploration. Discover the magic that lies within each coastal paradise, create unforgettable memories, and leave a piece of your heart behind on the sandy shores.
Mexico's beaches are waiting to captivate you, offering a slice of paradise that will forever hold a special place in your heart. We are ready to take you on a magical trip, are coming with us?
---
What do you think about our winners? Would you add other beaches or do you know more? Let us know in the comment section your winners and which one would you love to visit!
Check out the section Tulum tours