Puebla State: Things to Do & Travel Guide
Do you want to know a little bit about Puebla's history?
Do you want to know its importance in Mexico?
Are you wondering how to get to Puebla?
Are you looking for top things to do in Puebla?
Keep reading this article and get ready to pack your bags to travel to Puebla with us!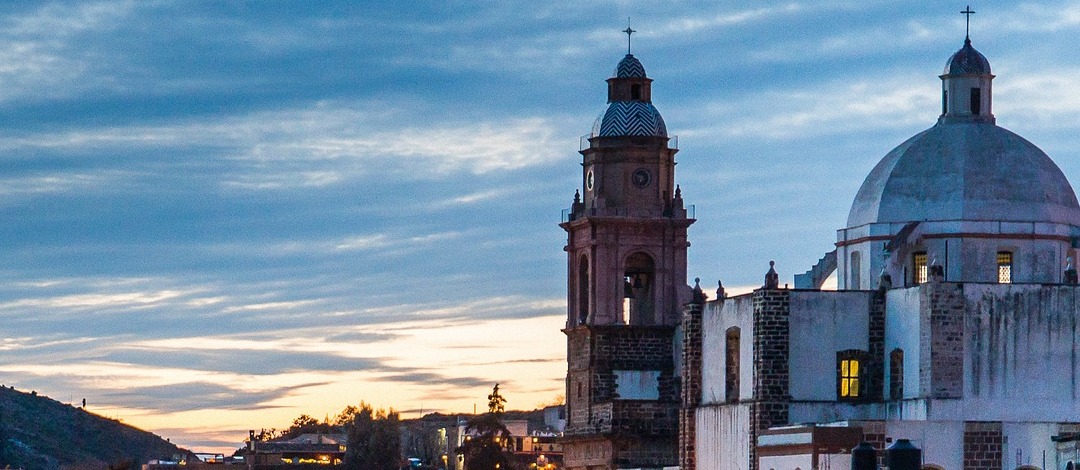 Puebla's brief history context
Mexico, for a long time, was the main colony of Spain. In fact, it even bore the name of Nueva España ("New Spain").
Mexico City has always been the capital with Veracruz being the most important port.
In order to protect an important trade route between those places, the city of Puebla was founded in 1531. Currently, it is an important cultural hub in all of Mexico.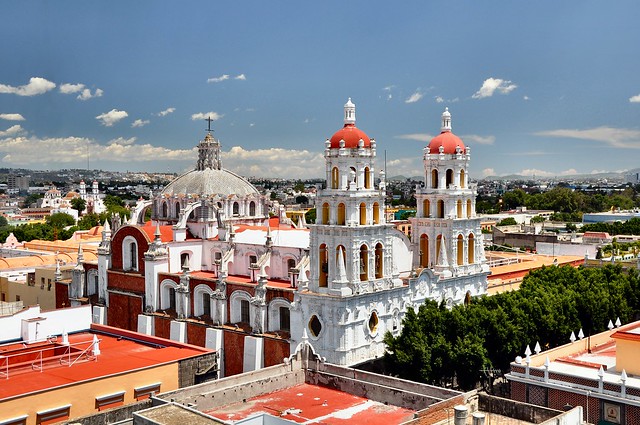 In terms of history, Puebla state tells its story through its art. The city of Puebla has a fascinating history that can still be perceived in its streets, monuments, gastronomy, and people.
Wars, victories, failures, and more have given many shades and colors to this impressive city.
Back to art…
It is worth mentioning that the Cathedral of Puebla, one of the most emblematic sites of this city, was declared a World Heritage Site.
In fact, it is cataloged as the first sumptuous center, that is to say, a grandiose, magnificent, and luxurious temple that existed on the entire American continent.
In addition, it is also known as THE JEWEL of Latin America.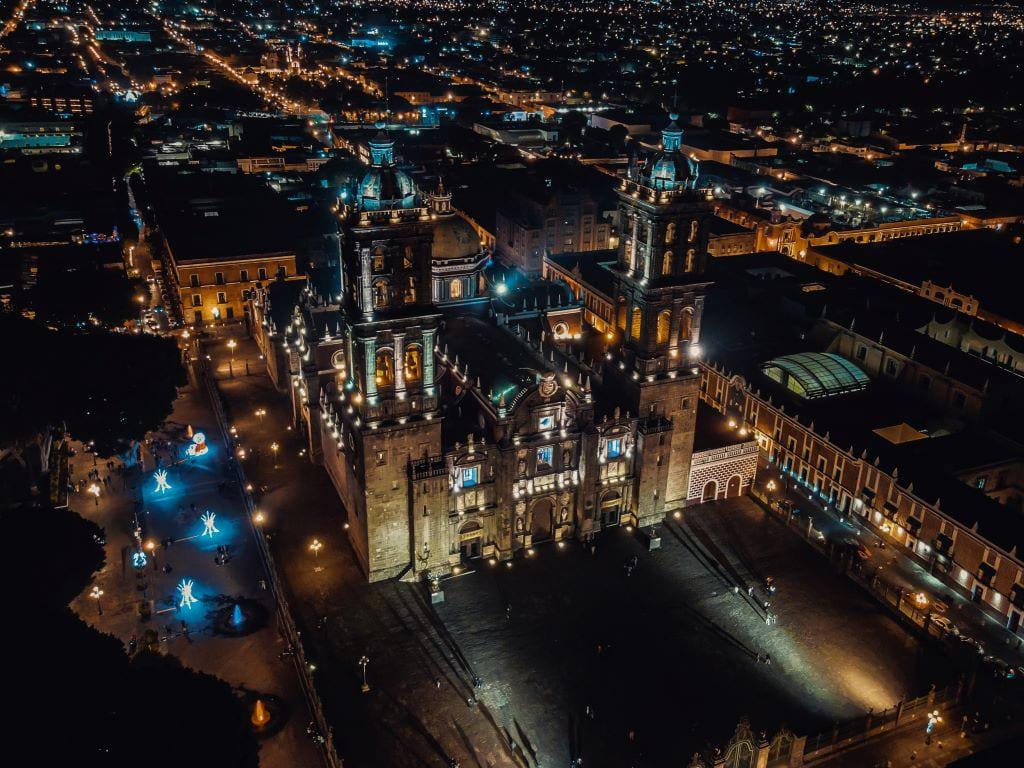 The Importance of Puebla State in Mexico
In Mexico, Puebla state has a reputation for having strong religious roots.
The Spanish built the city at the intersection of two rivers, named it their new Jerusalem, and there seems to be an impressive church on every corner.
Local residents will tell you there are 365 churches, one to visit every day of the year.
In fact, the real story about the 365 churches is that Hernan Cortes in a letter to King Charles V (King of Spain at that time) said that in the city of Puebla, he saw as many towers as there are days in the year.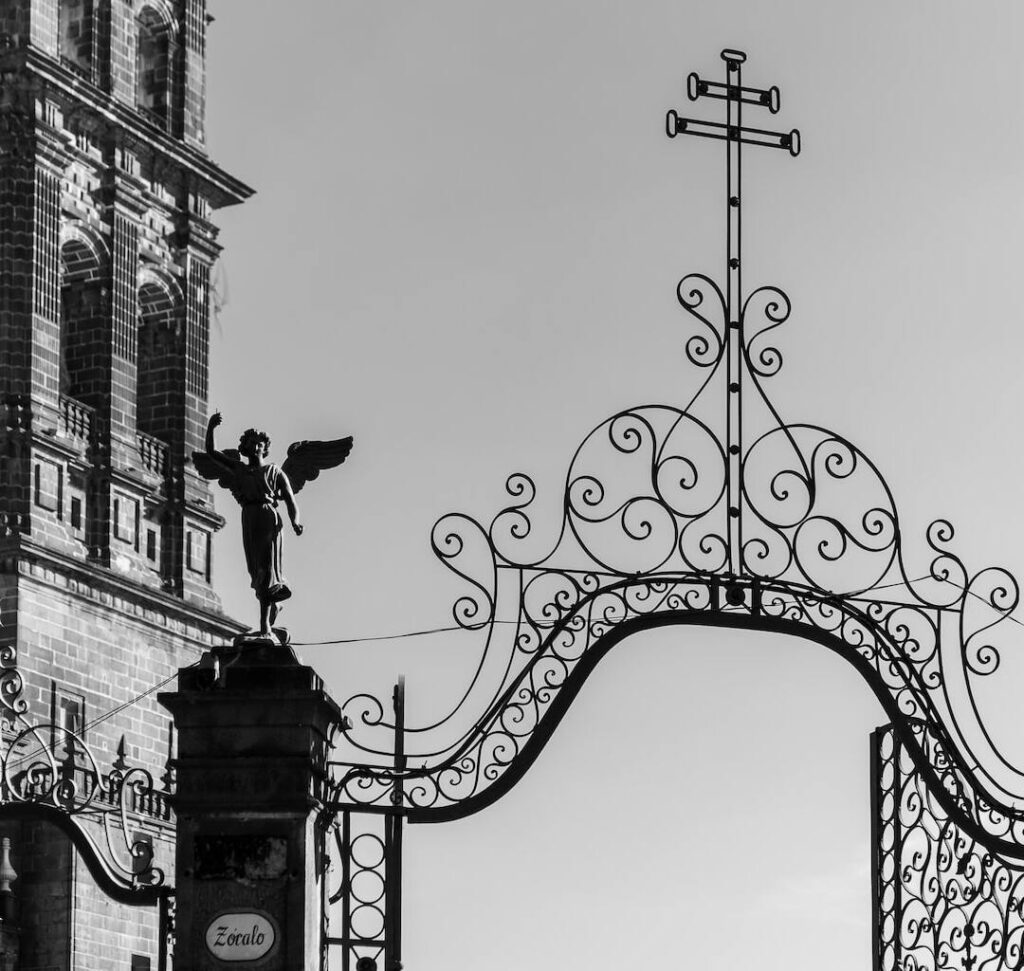 Actually, in Puebla, there are 288 churches, which makes this city one of the cities with more churches in Mexico.
Regardless of your beliefs, visiting them is a visual delight if you are a lover of art history. They have a churrigueresque, neoclassical, and baroque style unique in the world.
Also…
on September 16, Mexico's Independence Day, there is a big celebration throughout the country.
This celebration is another particularly special commemoration in national history in which Puebla state takes center stage.
The famous battle in which the French were defeated on May 5, 1862, took place in this city.
Does the "Happy Cinco de Mayo" sound familiar to you? now you know why!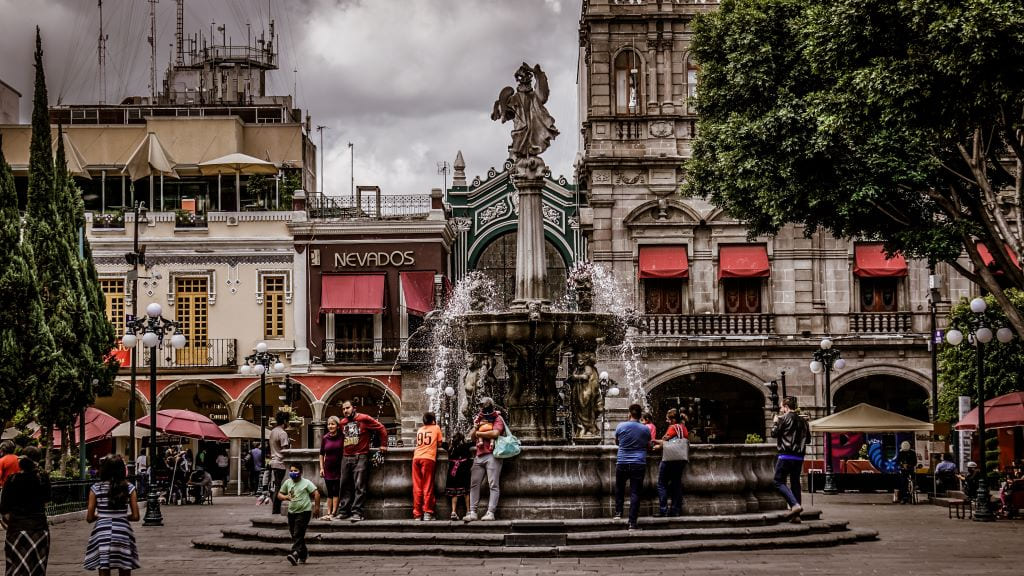 As you'll see from the interiors of its churches, Puebla is known for its baroque architecture, making it a logical place to host the International Museum of the Baroque, which opened in 2016.
The museum-which on the outside looks more like Bilbao's Guggenheim with minimalist white and silver details-provides useful background on Baroque art and showcases some classic examples.
Beyond the art…
history buffs will want to visit the Palafoxiana Library (biblioteca palafoxiana), a collection of 17th-century books, a reading room that is widely considered the first library in Mexico.
Puebla is one of those states in Mexico that goes above and beyond, as there is spectacular gastronomy, art everywhere, history, and lots of color and joy in every corner you visit.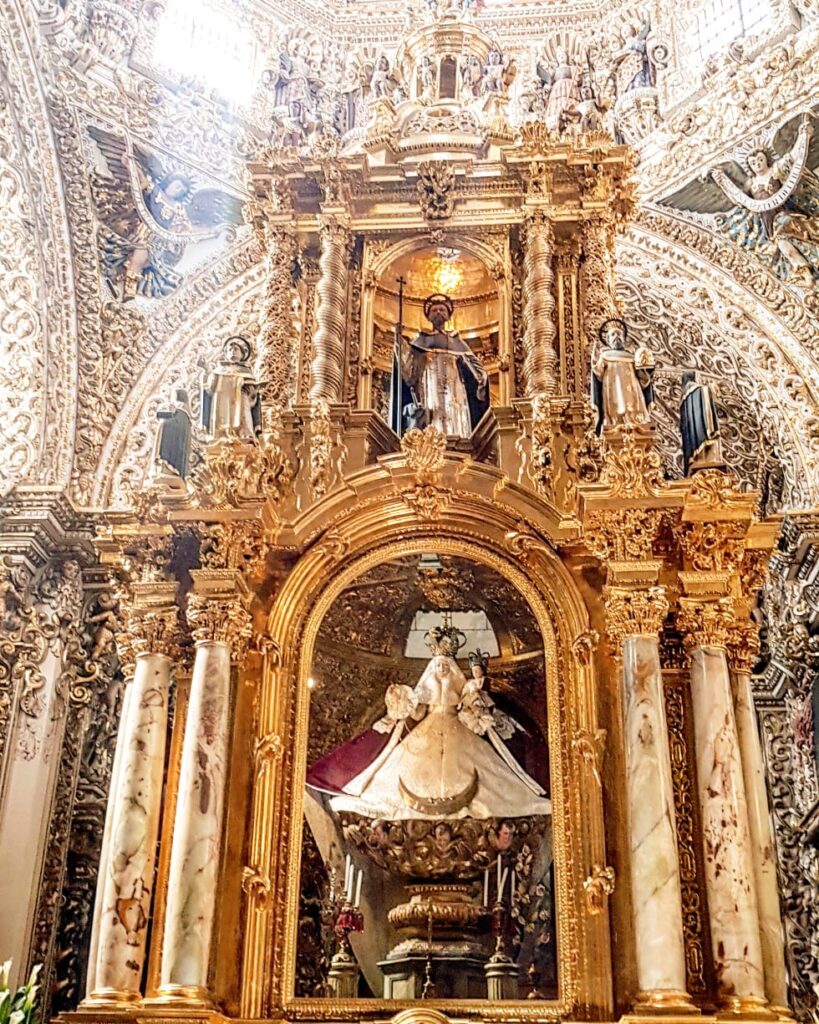 How to get to Puebla?
If you were wondering how to get to Puebla state, let us tell you that is pretty easy. In fact, it is pretty close to Mexico City.
Therefore, many people from Mexico City choose this destination for spending a beautiful weekend.
The perfect getaway weekend to learn, taste exquisite dishes, and relax while you admire impressive mountains and volcanos!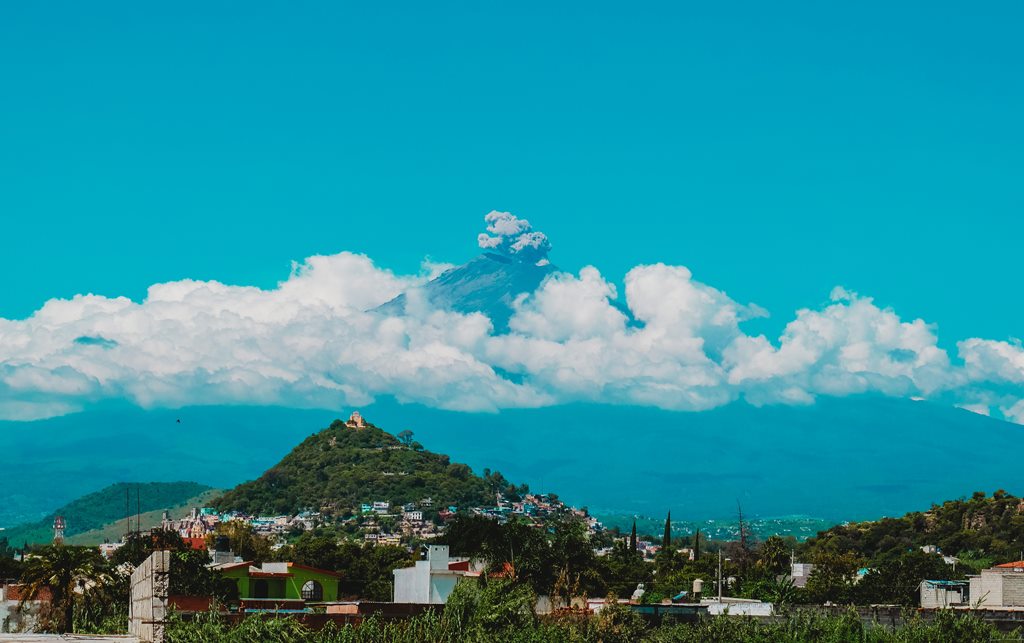 Puebla state is well connected with other parts of the country.
Except for multiple bus connections, the city has an airport with direct flights to various regions of Mexico and one international flight to Houston.
The best way to arrive from Mexico City is by bus which will take you to the center of Puebla in just two hours.
Check out our tours to Puebla.
Top things to do In Puebla (City)
Below are some of the top things to do in Puebla. Enjoy them and let us know what is missing in the comment section!
Walk around Barrio El Alto
Barrio El Alto, also called Barrio Origen ("Neighborhood of Origin"), is the first neighborhood in the city.
A few years after its foundation, the Spaniards decided to move the city to another side of the river as the initial location was unsafe due to continuous floods.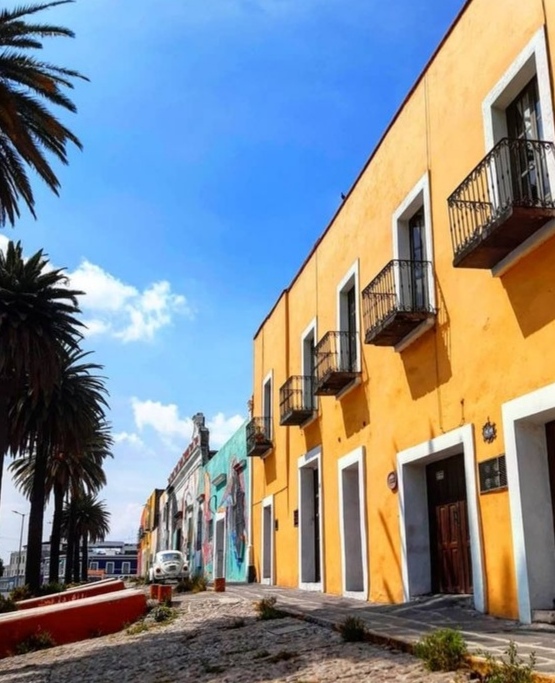 The district of El Alto remained in decay for quite a long time.
Recently, however, it has become the symbol of the city's recovery with several universities and redevelopment projects.
Walking there, you will see a lot of street art, antique and ceramics shops, cozy cafes, and bakeries.
Stroll Barrio del Artista
Known as the "Artist's Neighborhood" in English, this part of ​​the historic center is full of art shops and workshops by local painters.
There, you can order a portrait, buy an original painting, and even take painting lessons. In the evening, this place becomes the center of entertainment with multiple bars with outdoor tables and live music.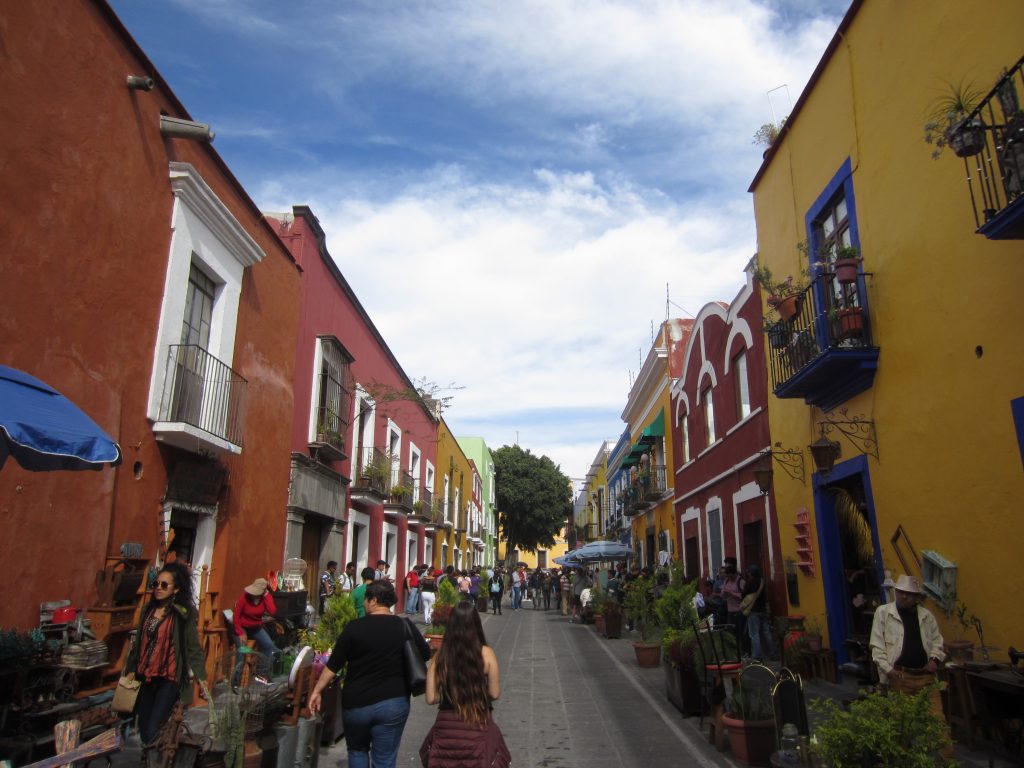 Visit Los Sapos
This neighborhood is famous for its weekend flea market. Except for beautiful historic buildings and cobbled streets, you can find there multiple small shops, antique vendors, and, of course, amazing restaurants with typical Mexican cuisine.
Take a cable car
For Puebla's inhabitants, their modern "teleferico" (cable car) represents great pride.
It flies over the city and arrives in the Cuauhtemoc district whose roofs have murals that resemble the traditional "talavera" motifs. The view from the top is also amazing.
Try "mole poblano"
So, what is a better place to try it than the place where it was born? The legend says that an important clerical figure was going to visit a convent in Puebla.
The nuns didn't have any fancy food or ingredients to cook for their visit. So they used what they had – a little bit of everything. And that's how the recipe for the mole was born.
It contains so many ingredients that you would not believe it. Check out our Private Cider & Food Tour to Puebla & Cholula.
Puebla state is a must-travel if you visit Mexico, you will not regret this lovely place.
Bonus: Simple Reasons to Visit Cholula
Admire the Popocatepetl volcano from Cholula's famous church
Cholula is located in direct proximity to two famous volcanoes –Popocatepetl and Iztaccihuatl.
As the legend says, Popocatepetl was a brave warrior who was in love with the king's daughter. The king promised him the hand of the princess only after Popocatepetl would defeat his enemy.
Then, Popocatepetl left for the war that had already lasted for a long time. Hoping to seduce her, a contender lied to Iztaccihuatl saying that Popocatepetl was dead. After hearing that, the princess killed herself out of sadness.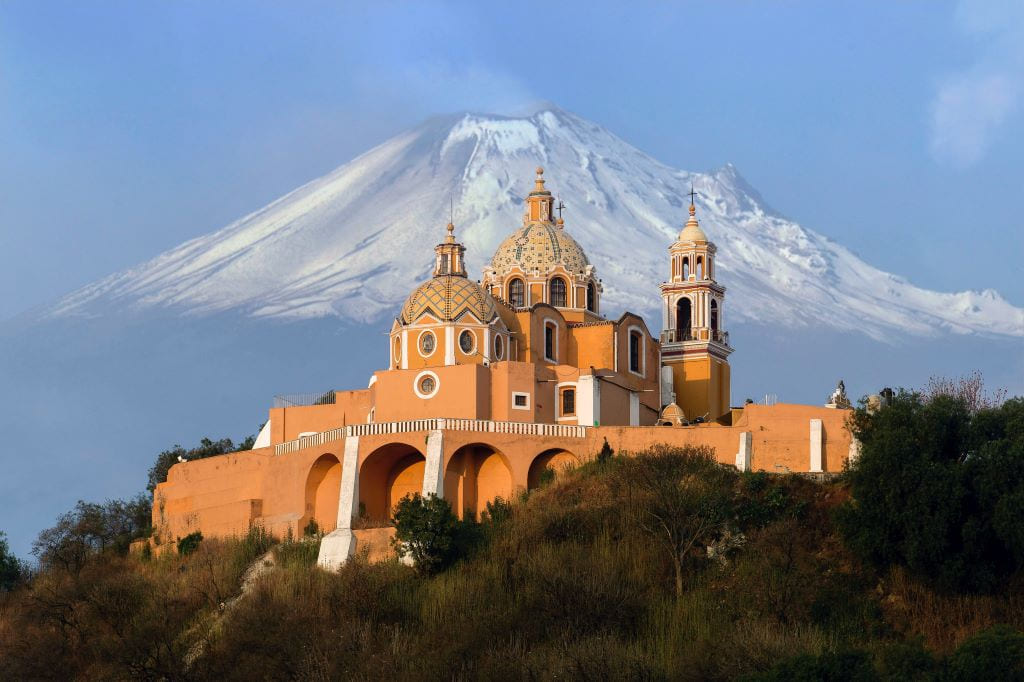 However, Popocatepetl, who was alive, returned from the war a winner. Afterward, hearing what happened and desperately in love, he took the body of his beloved and placed it in a beautiful mountainous valley and vowed to watch her eternally.
Finally, the gods saw it and transformed the bodies of the two enamored into volcanoes to commemorate their story of faithful love.
Know the history of Cholula up close
The first settlement here appeared between 800 and 200 B.C. Thus, Cholula is considered the oldest continually inhabited city not only in Mexico but in the Americas.
By 100 B.C., the Olmecs had developed Cholula into one of Mexico's most active cities. Alike Teotihuacan, Cholula was mostly abandoned around 800 A.D. for still unknown reasons.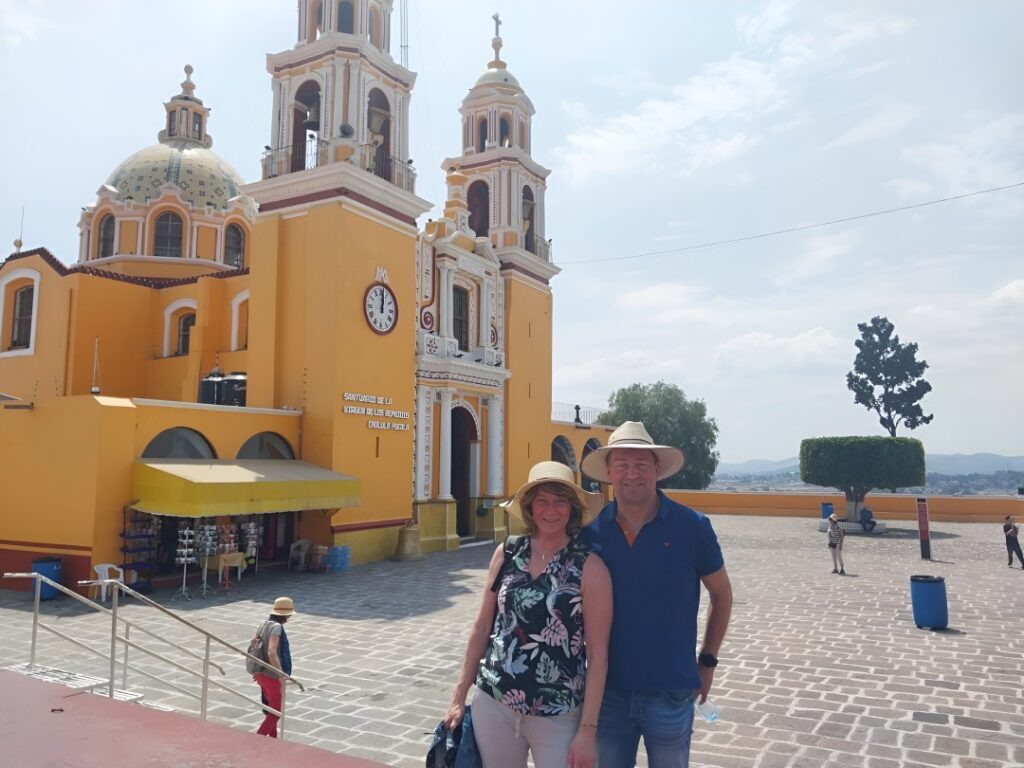 Cholula is one of the most representative examples of Mexican history, culture, and tradition.
In fact, everywhere you go in the center of this city, you will find gastronomic and architectural gems from the Mesoamerican period to the twentieth century.
Visit the pyramid of Cholula
Upon arriving in Cholula, one can immediately notice the famous Shrine of Our Lady of Remedies.
Built on top of a hill, this church commands views over the city. In reality, though, it's not a hill but an Aztec pyramid covered by soil.
In fact, it is the largest pyramid in the world by volume, it is 55 meters tall and has a base that measures over 396 meters (1,300 feet) on each side.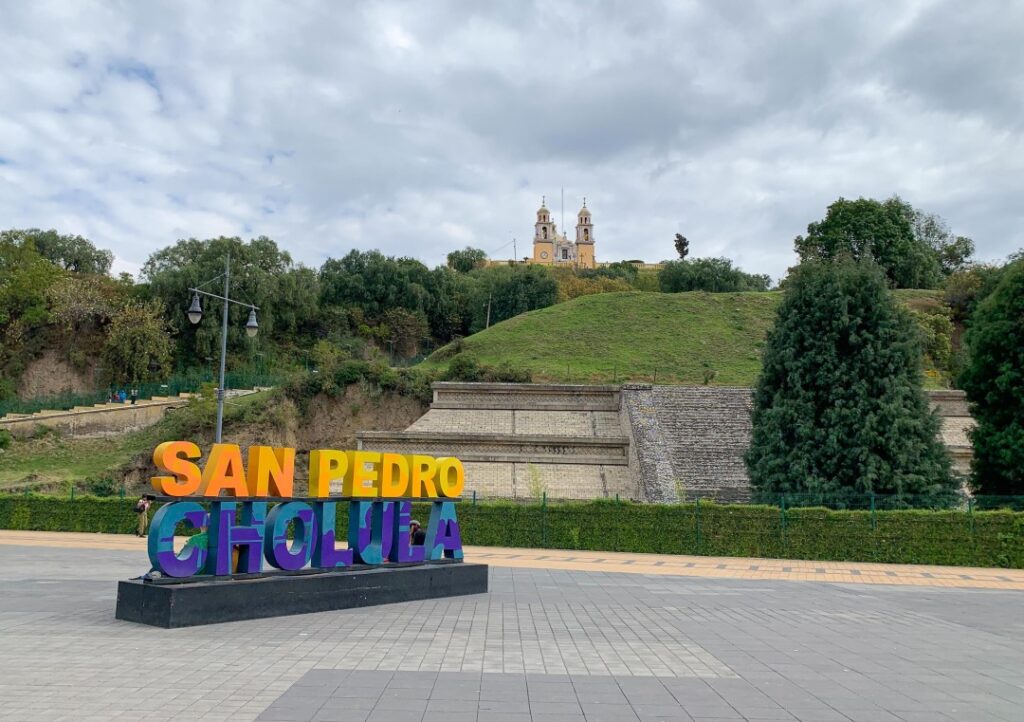 The Spaniards built a church on its top in order to emphasize the impending religious power of the Catholic Church.
Currently, due to the presence of the church, the complete restoration of the pyramid is currently impossible and only one side is excavated and open to the public.
Admire the architecture
The architecture in Cholula is full of tradition and color. Actually, most of the churches were created according to the Gothic and Baroque styles.
Accompanied by the touch of Novo-Hispanic art, its sacred art inside and outside the buildings is an amazing visual experience.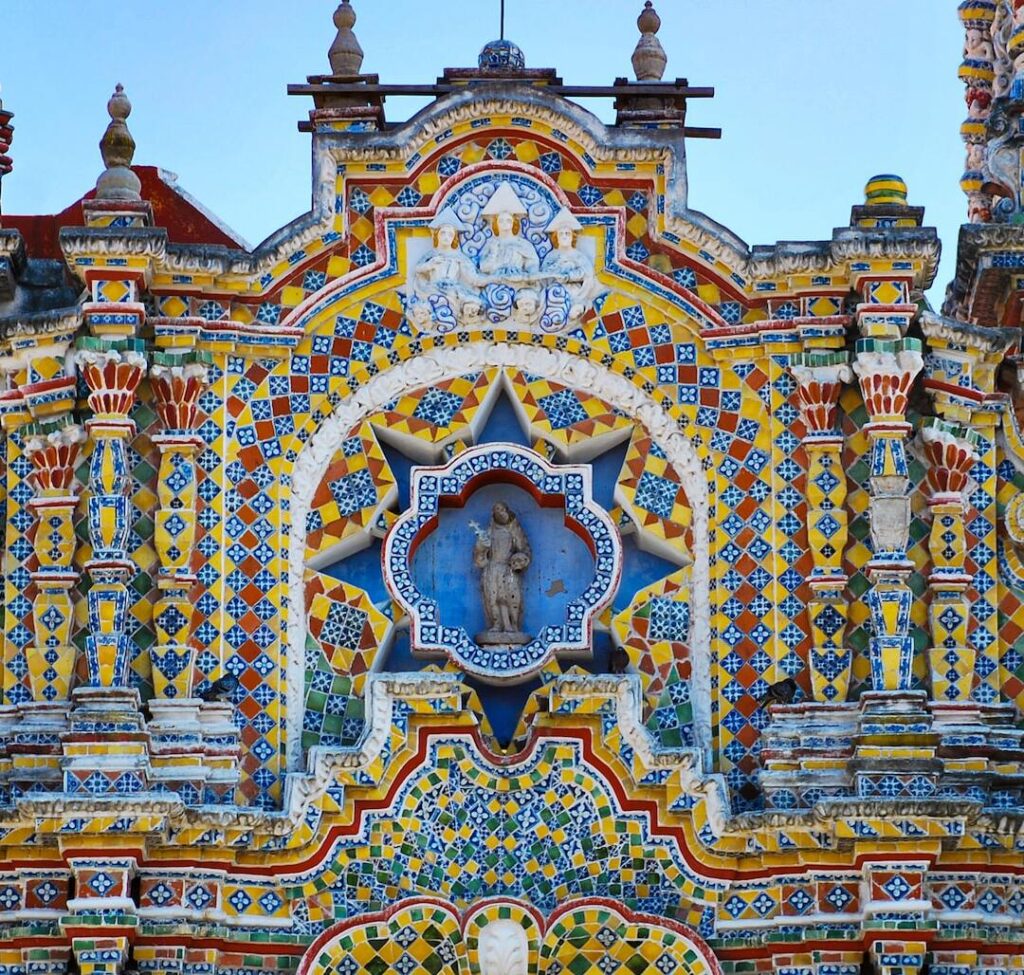 Explore cultural and artistic places
Outside the archaeological site, there is a reconstructed wall of the pyramid, but the most interesting part is the original area of a very large sacrificial center.
Definitely, you should also go to the main squire of the town – Plaza de la Concordia, also known as the Zocalo of Cholula.
Afterward, stroll through an adjacent municipal market where you can try local specialties and observe the daily life of the town.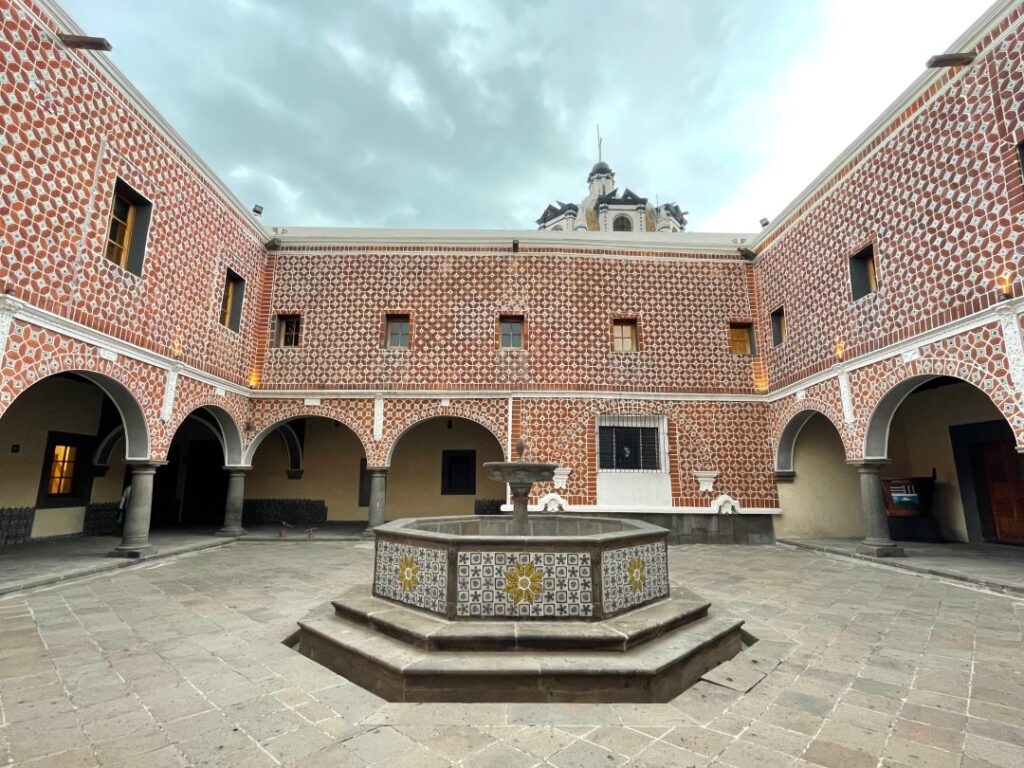 You should also visit the Regional Museum of Cholula which used to be a psychiatric hospital in its days.
Nowadays, it is a super modern venue with numerous pre-Columbian artifacts and a wonderful collection of local papier-mâché sculptures.
Try its delicious gastronomy
In Cholula, it is very common to find bars where you can find pulque and mezcal, among other delicious drinks.
In addition, there are many restaurants and local stands where they sell the famous "cemitas poblanas".
Of course, you can't miss the mole poblano, chiles en nogada, and more typical dishes of this city.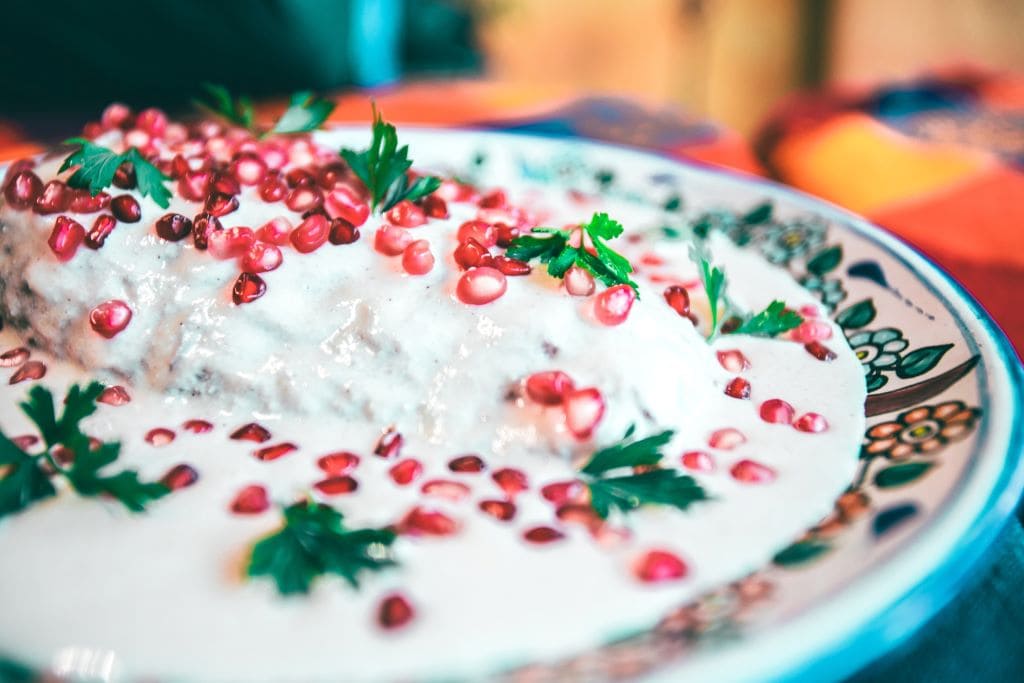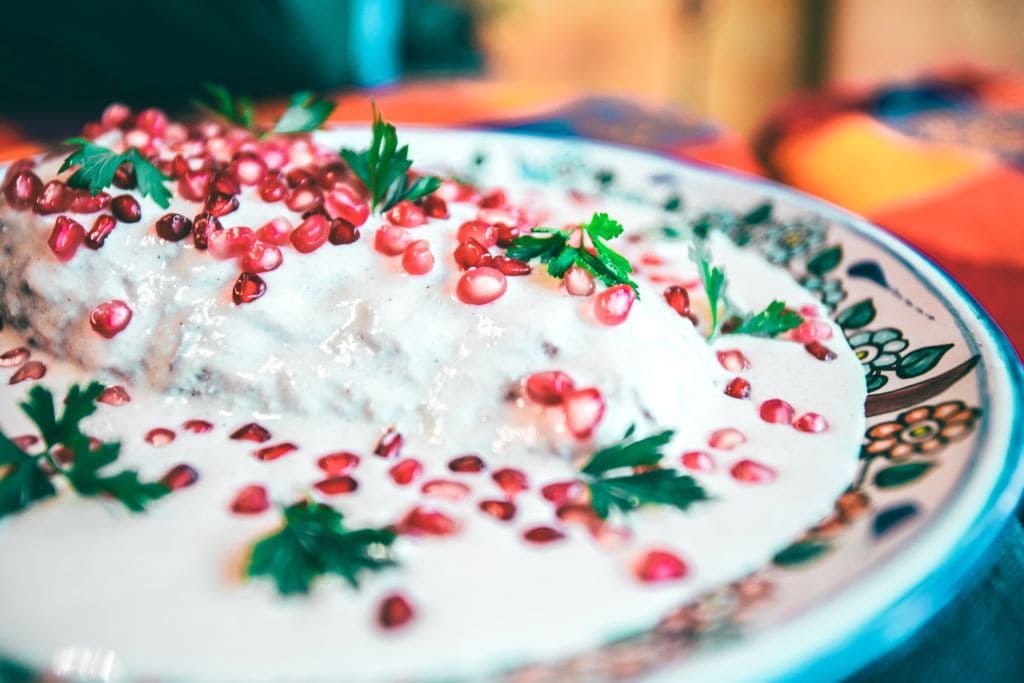 By the way, everywhere you go, there will be people selling exotic foods such as the famous chapulines. They may not look very appetizing at first.
However,
it is quite a magical experience to walk the streets of this city and try unique things you won't find anywhere else.
We almost forgot to mention it! Try the delicious ice creams in the streets of Cholula, trust us when we say that you won't regret tasting them.
Cholula Magic
Cholula is a "Magic Town" near Puebla City that is definitely worth your visit. This town is nationwide famous for its beautiful colonial architecture, rich history, and friendly people.
Cholula is practically adjacent to the state capital, the city of Puebla de Zaragoza; it is located in the settlement of the ancient pre-Hispanic city of Cholula, from which it receives its name. It is the capital of the municipality of San Pedro Cholula.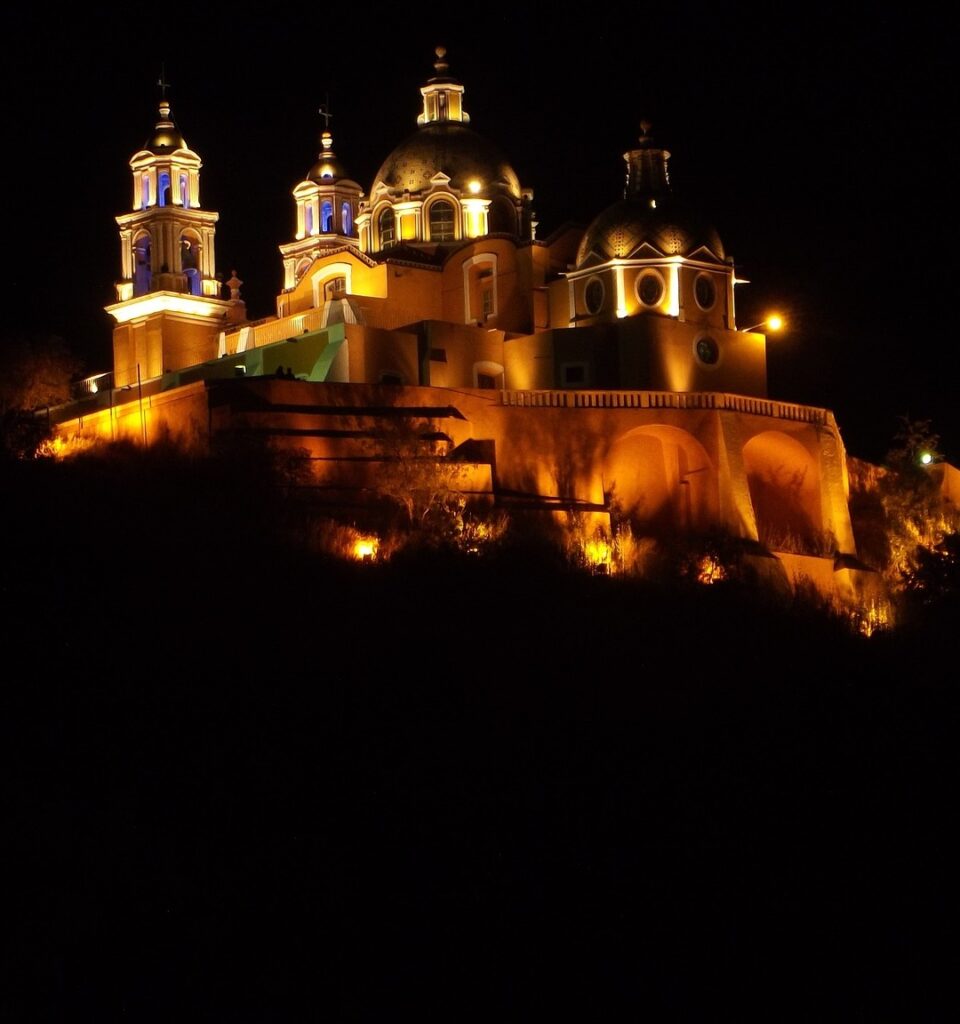 San Pedro Cholula is a picturesque town located in the state of Puebla, just 25 minutes from the capital city of Puebla and two hours from Mexico City.
Its proximity to Mexico City makes this city one of the most beautiful places to take a weekend getaway.
The name of Cholula comes from the Nahuatl "chololoa" and could be translated as "to fall off the water".
In fact,
although there are many large beautiful religious sanctuaries, the amazing pre-Hispanic past remains latent. Cholula is surrounded by streets full of tradition, culture, and history.
Every second you spend here will make you understand the fabulous tradition and culture that Mexico has in every colorful corner you get to appreciate.
Puebla State Conclusion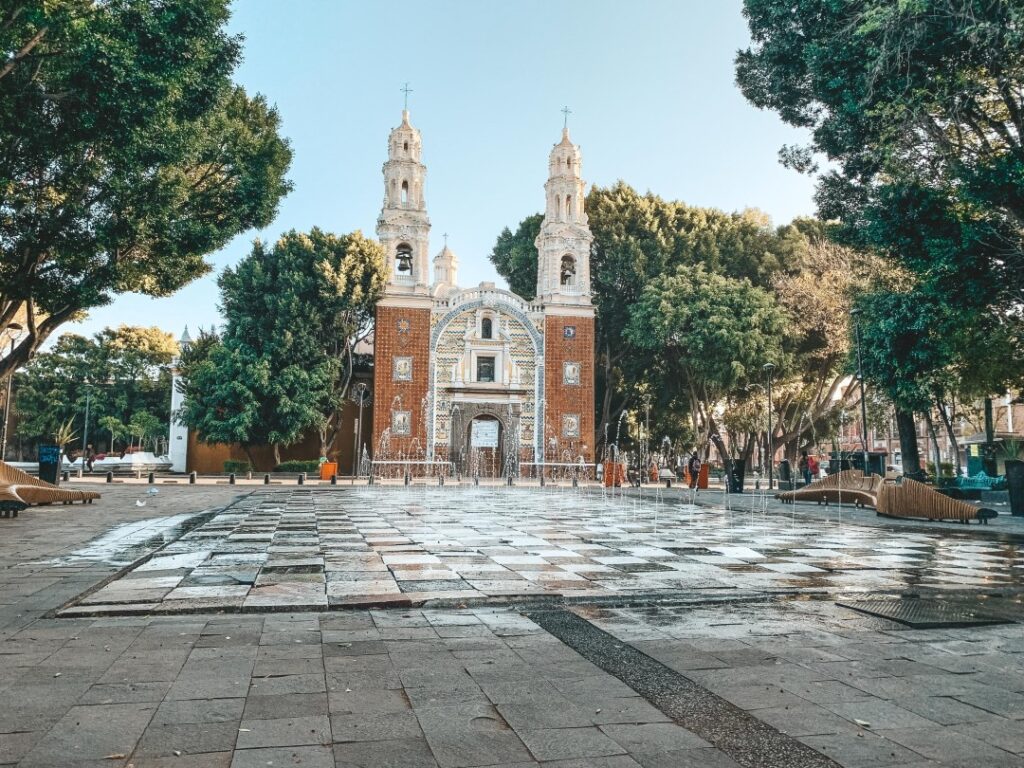 What do you think traveler? this information about the state of Puebla is to know better the city of Puebla and Cholula.
However, we want to mention that Puebla has more magical towns and wonderful places. This makes this state a place where you can appreciate all that Mexico means and offers to the world.
Gastronomy, wooded landscapes, pyramids, and a lot of history and tradition, are just some of the things that make the Puebla state a paradise for lovers of history, art, gastronomy, and paradises on earth.
---
Tell us in the comment section below if you have already visited Puebla, Cholula, or any other place in Puebla state!
Informative video
---