Iztaccihuatl & Popocatepetl: Complete Travel & Hiking Guide
Do you want to hike the Iztaccihuatl and Popocatepetl?
Are you looking for tips to hike Iztaccihuatl and Popocatepetl?
Do you want to know the legend of these two volcanoes?
Stay with us and keep reading this article to know some essential tips, useful facts, and the incredible legend about the Iztaccihuatl and Popocatepetl!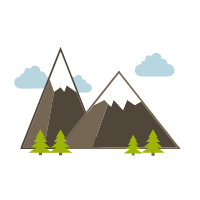 Things to Know Before Hiking Iztaccihuatl and Popocatepetl
First of all, we want to be clear with the hikers. Due to the fact that the Popocatepetl volcano is still active, you cannot climb it so easily.
But which is your option?
Popocatepetl is the second-highest volcano in Mexico and Iztaccihuatl is the third one. In fact, it is just in front of Popocatepetl. Therefore, you should hike Iztaccihuatl to admire Popocatepetl from an amazing as well as a safer place.
You can measure the magnitude of their beauty with the grandiose experience of appreciating them around the natural environment. These mythical, mystical, and precious volcanoes are a once-in-a-lifetime experience to see them closely.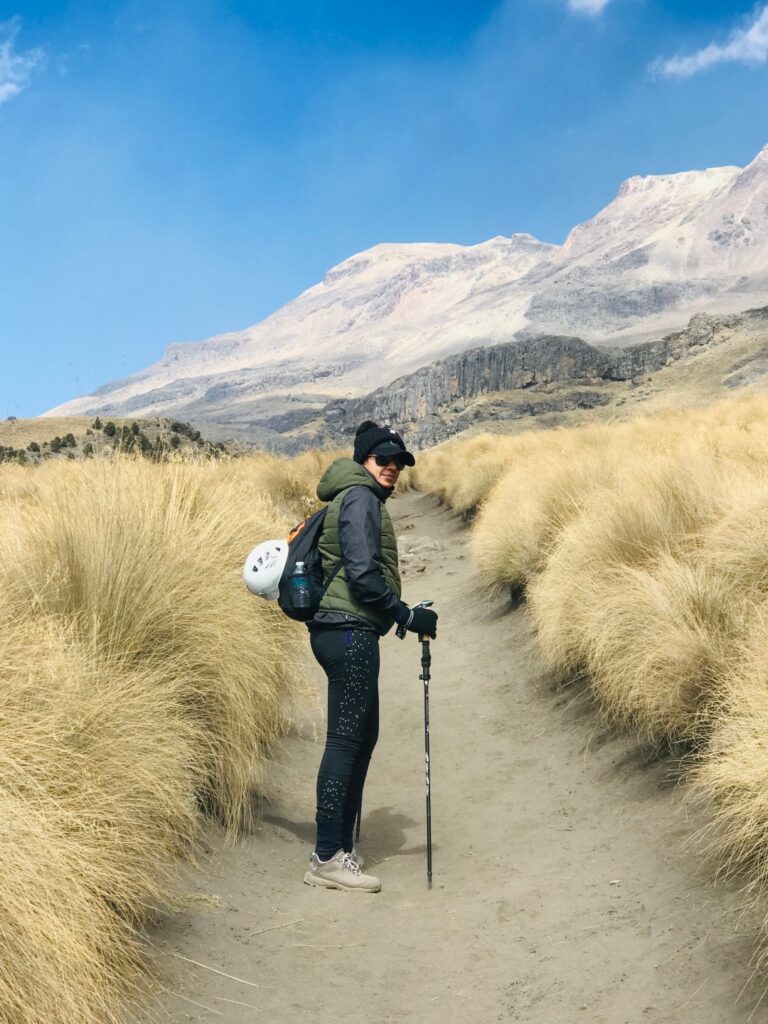 Which are The Differences Between Popocatepetl and Iztaccihuatl?
Both volcanoes are in the Iztaccihuatl-Popocatepetl Zoquiapan National Park, one of the oldest protected natural areas in the country since 1935 and declared a Biosphere Reserve by UNESCO in 2010.
Iztaccihuatl
Iztaccihuatl is to the north of its twin Popocatepetl, to which it is connected by the high-altitude Paso de Cortes.
Its name comes from its snowy profile, which from the valley of Mexico resembles a lying woman covered with a white mantle.
Currently, Iztaccihuatl's activity is seismic, so it should not be said that it is an extinct or extinct volcano. Nevertheless, the difference that makes this volcano safer than Popocateptl to hike is that is more likely to have seismic activity than to have an explosion.
Hike the Popocatepetl, could be riskier for you and for the rest of your team. Hike Iztaccihuatl is always a pretty nice option for every adventurer!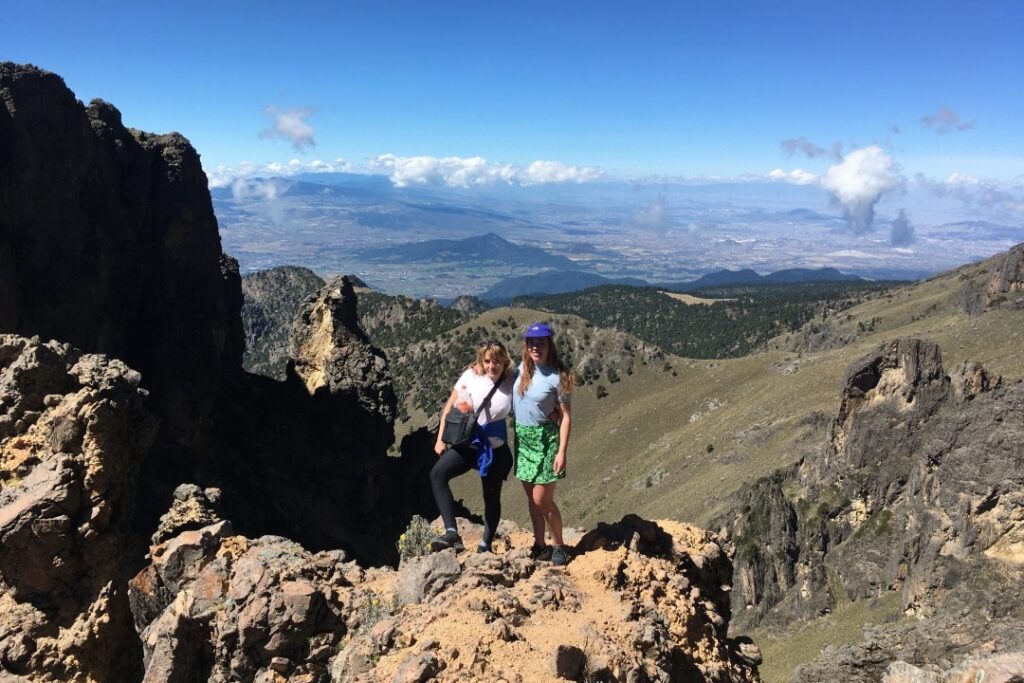 As you climb, you can appreciate unique views worthy of any adventure movie you've ever seen. The landscapes, the history, and the strength and energy you get from these wonders of Mexico are further proof that the best hiking experiences can be found in this enchanting country that has absolutely EVERYTHING.
Popocatepetl
It is the second-highest peak in Mexico, after Citlaltepetl (Pico de Orizaba). Due to its relative proximity to Mexico City, it is very likely to be seen from Mexico City, depending on atmospheric conditions.
Currently, it is an active volcano with the risk of erupting at any moment. Popocatepetl is one of the most active volcanoes in Mexico and the most famous, having had more than 15 major eruptions since the arrival of the Spanish in 1519.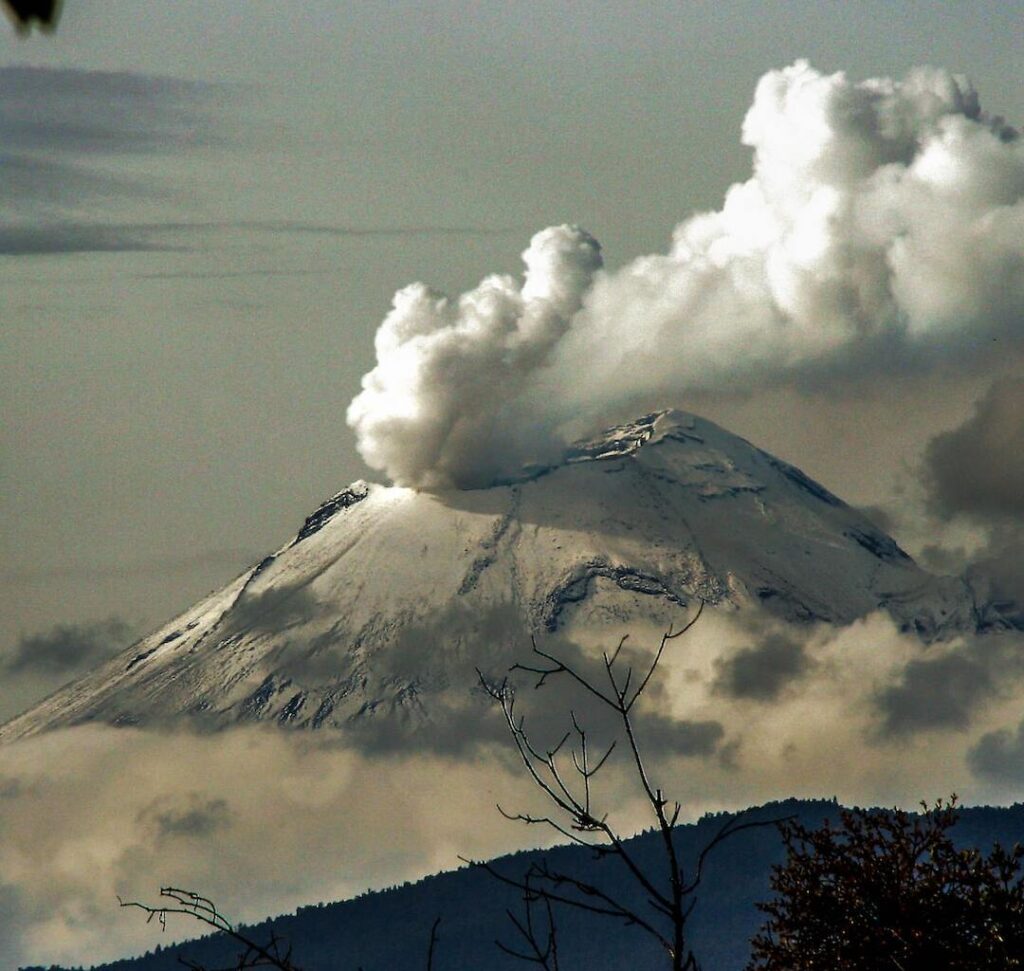 Therefore, it is best to take caution when deciding to approach. Hike the Popocatepetl is more difficult than many people think.
Indeed, there are different options to appreciate both without any problem or risk. At Vibe Adventures, we have highly trained guides to give you the safest and most fun experience.
You can also get to know the surroundings of these volcanoes, eat delicious food, and get to know the nearby towns and their culture like a local.
The Legend of The Popocatepetl and Iztaccihuatl
In pre-Hispanic times, in the city of Tlaxcala, lived a princess. Her name was Iztaccihuatl, the daughter of an honorable chief.
The princess fell deeply in love with the handsome and brave young warrior named Popocatepetl, who was under the command of his father's army.
When the war started…
the warriors loyal to their people had to go out to fight their enemies. Sad but loyal to his duty, Popocatepetl said goodbye to the beautiful princess. However, not before asking for her hand and making her a promise that he would return triumphantly to continue their love.
Days passed and Princess Iztaccihuatl had no news of her beloved. Then, one morning, an army messenger informed her that the warrior had died in battle.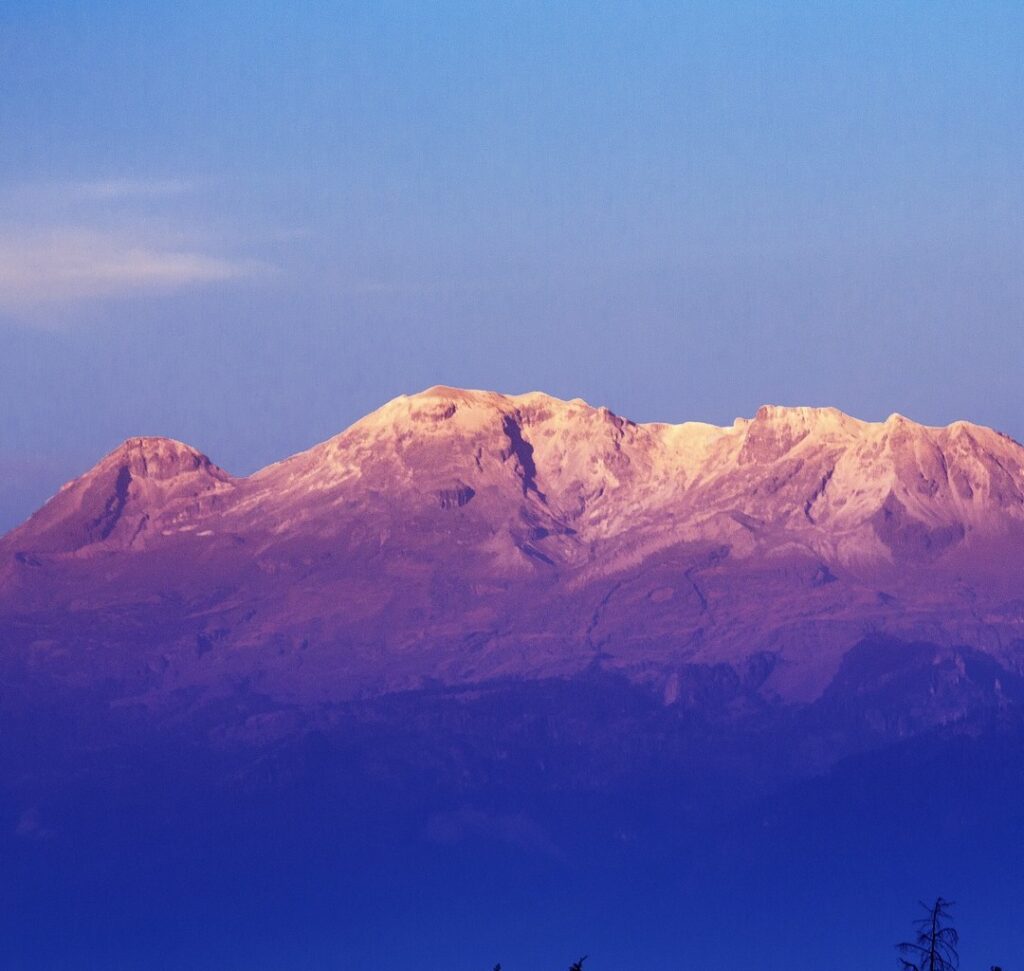 But this was a deception fabricated by a Popocatepetl ancient enemy who sought revenge.
Devastated, the princess died of love. Consequently, when Popocatepetl returned victorious from the battle, he learned what had happened.
Willing to honor his princess…
he ordered them to make a tomb with ten hills and thus raise a great mountain. Afterward, he took the body of the young woman and raised it, kissed her, and knelt down with a smoking torch to watch over her body forever.
Their figures can be seen today in the volcanoes called the same name, to the left is the beautiful princess, and to her right, is her faithful guardian Popocatepetl.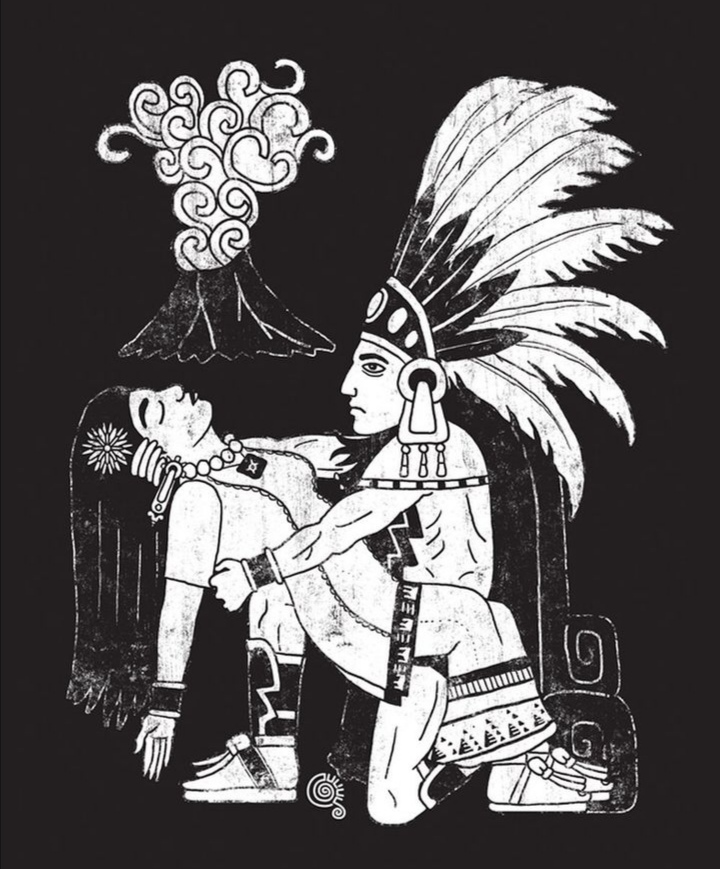 This is the one who keeps her torch lit and sometimes we can see it smoking. Love will never disappear, neither in this life nor in the other one. We can feel that kind of peace while climbing these volcanoes.
Do you like Romeo and Juliet or now you like better Iztaccihuatl and Popocatepetl?
So, if you are ready to start our next big adventure, let's go with the tips.
1. Monitor the activity of Popocatepetl
Before planning any visit, it is EXTREMELY IMPORTANT to know the activity phase in which the volcano is. Since access is not allowed if the volcano is erupting. For this, you can visit the Cenapred website or Webcamsdemexico.com to see the activity of the volcano in real-time.
If you buy a tour to visit this place, specialized guides will know how to choose an appropriate date for a Popocatepetl hike.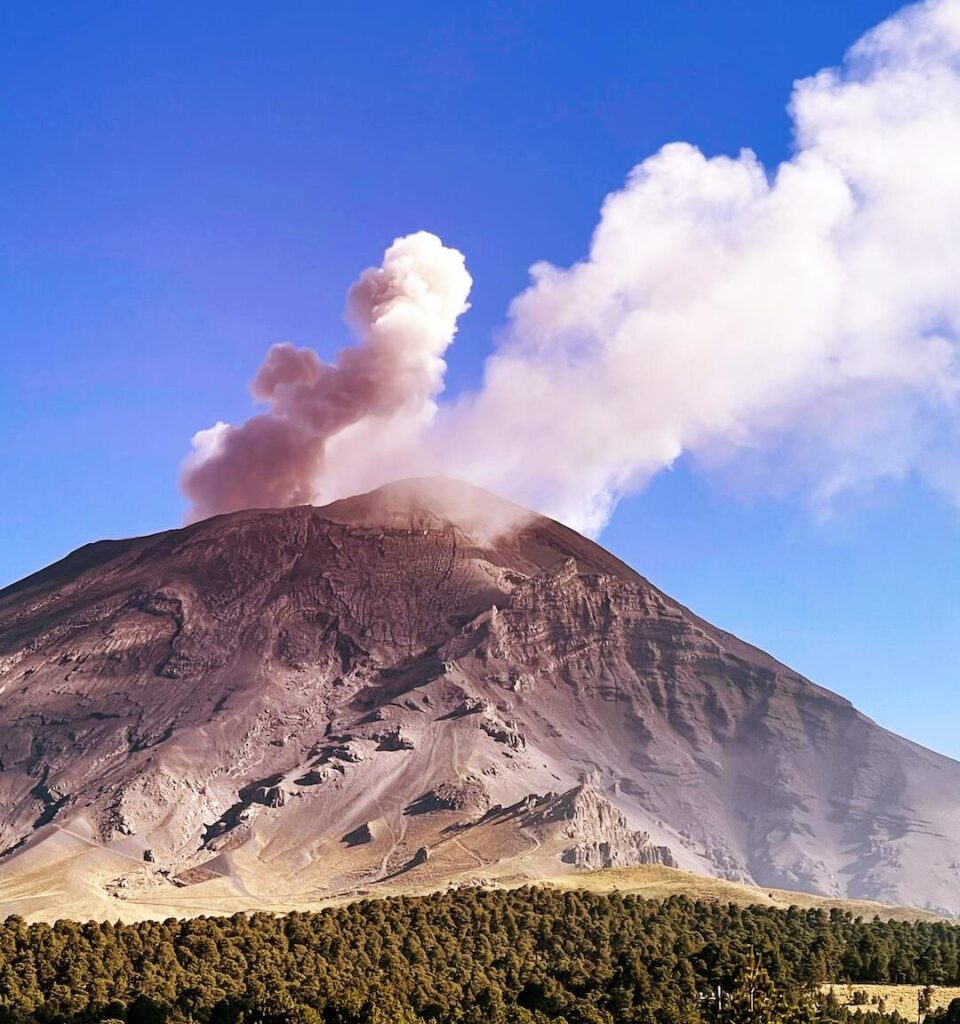 Popocatepetl has a high volcanic activity, it was reactivated in 1994 and it has presented a series of eruptions. The most violent eruptions have been in the year 2000, and the early morning of April 18, 2016.
2. Check out the weather
Once the volcanic activity is under control, it is necessary to check the weather forecast. Thus, you can prepare for low temperatures and possible rains or snowfalls.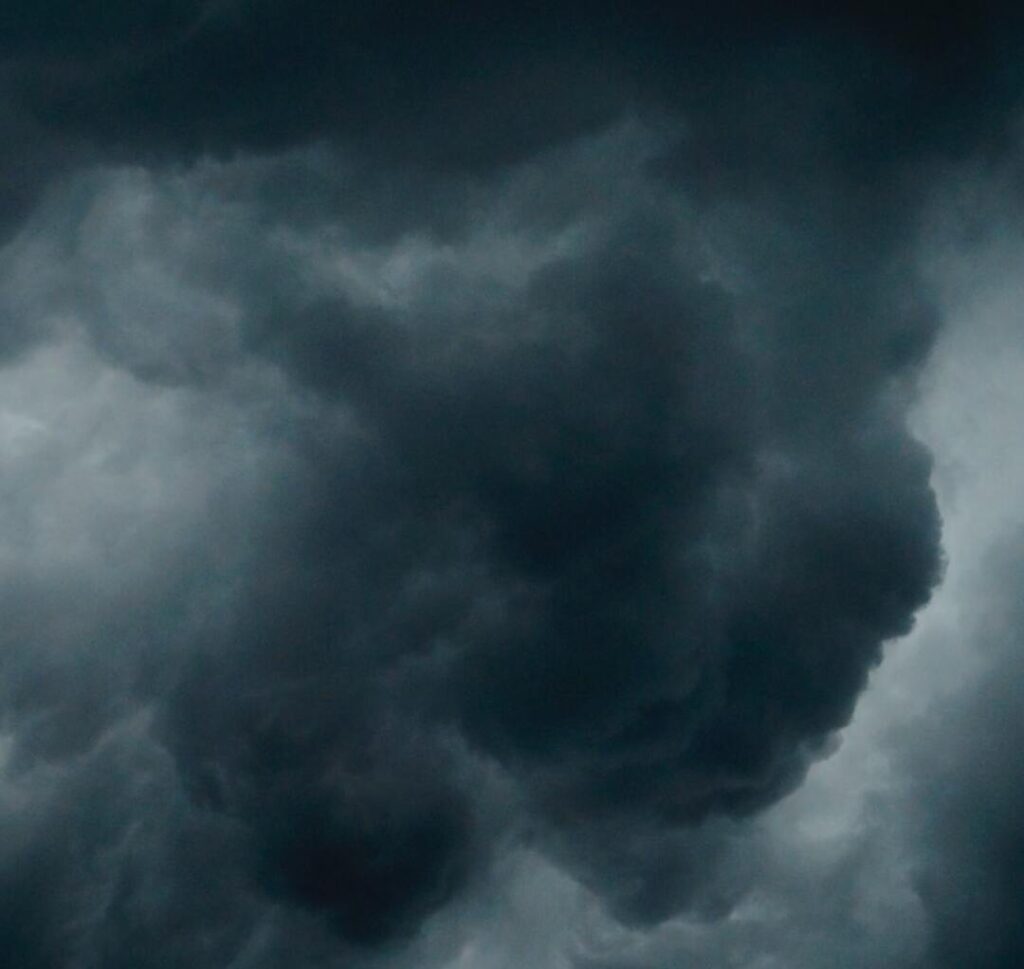 Popocatepetl and Iztaccihuatl usually present cold weather on top, but lower down the temperature is higher. Additionally, high mountain ascents are very popular activities, particularly for photography lovers.
3. Bring enough food and comfortable clothes
Visiting Popocatepetl and Iztaccihuatl can take you all day and in the reserve, you will not find any place to buy food or drinks, except at the entrance to the park.
As for clothing, it will depend a lot on the weather, what is essential is to bring good anti-slip shoes.
Additionally, there are proper clothes and equipment you will need to hike these mountains. Surely, some essentials such as helmets, harnesses, and ascenders. Check out this Black Diamond Vision Climbing Helmet from REI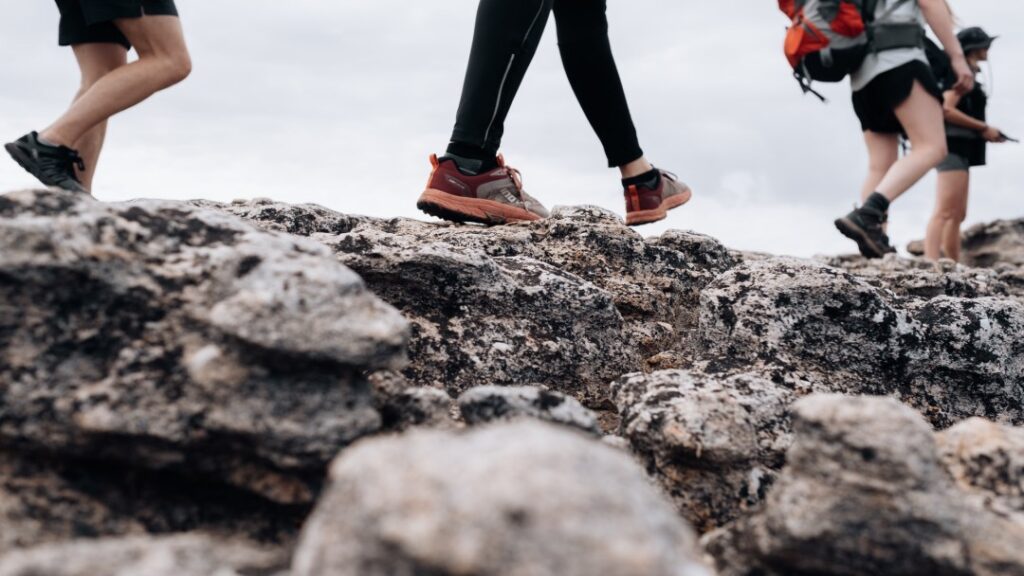 4. Get to Paso de Cortes and register
Both volcanoes create Izta-Popo Zoquiapan National Park which protects nearly 40,000 hectares around them. Although access to the National Park is relatively easy, strict recommendations must be followed since the park is huge.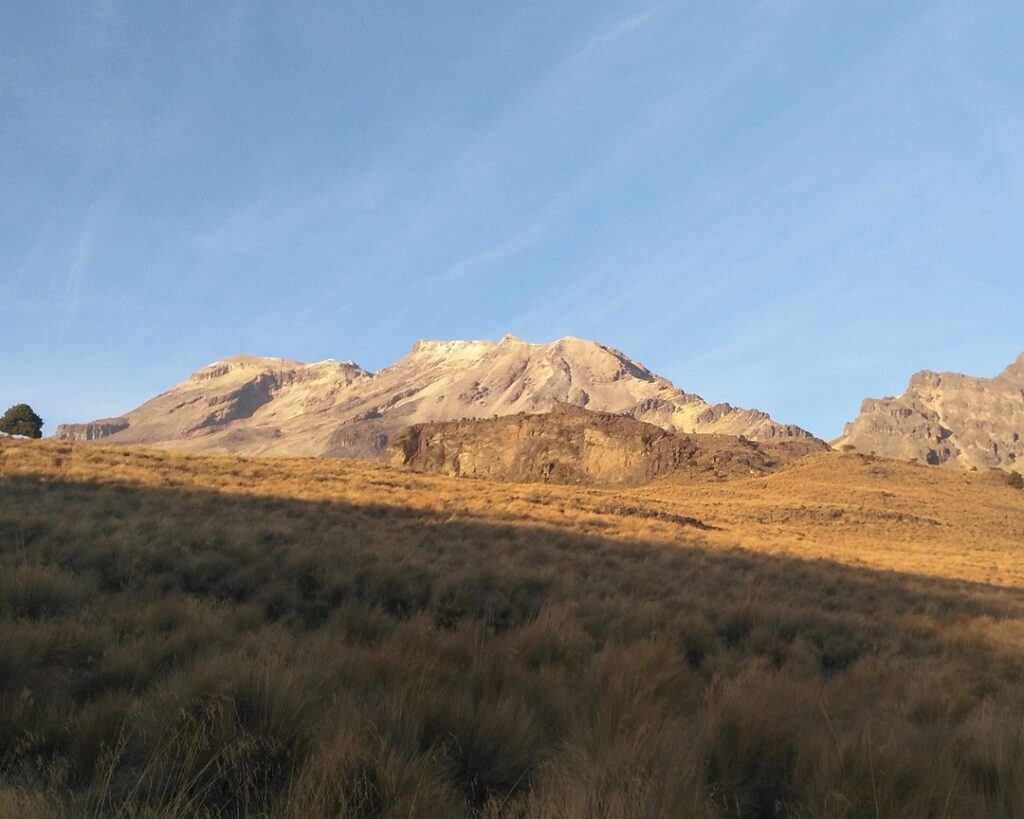 Once you have prepared everything you need, you have to get to Paso de Cortés which is the main entrance to the park. Here you will go to the office of the High Mountain Guard to register your visit and pay an entrance fee. It is recommended to arrive in your own vehicle since in this place public transport is not very frequent. The easiest and fastest access is through the municipality of Amecameca in the State of Mexico.
In Paso de Cortes you will find:
– The recovery of the Forest and the Educational area: where you will learn about the importance of conserving forests and their benefits.
– Paso de Cortes visitor service center: here you will find general information on the protected area (health and audiovisual service).
– Recreational module: an area with tables, grills, fire pits, and the Cumbres de Mexico interpretive trail.
From here you can admire the Pico de Orizaba, La Malinche, and the valleys of Puebla and Tlaxcala. If it is a very clear day it is possible to see the Nevado de Toluca, the Sierra de las Cruces and the great basin of Mexico.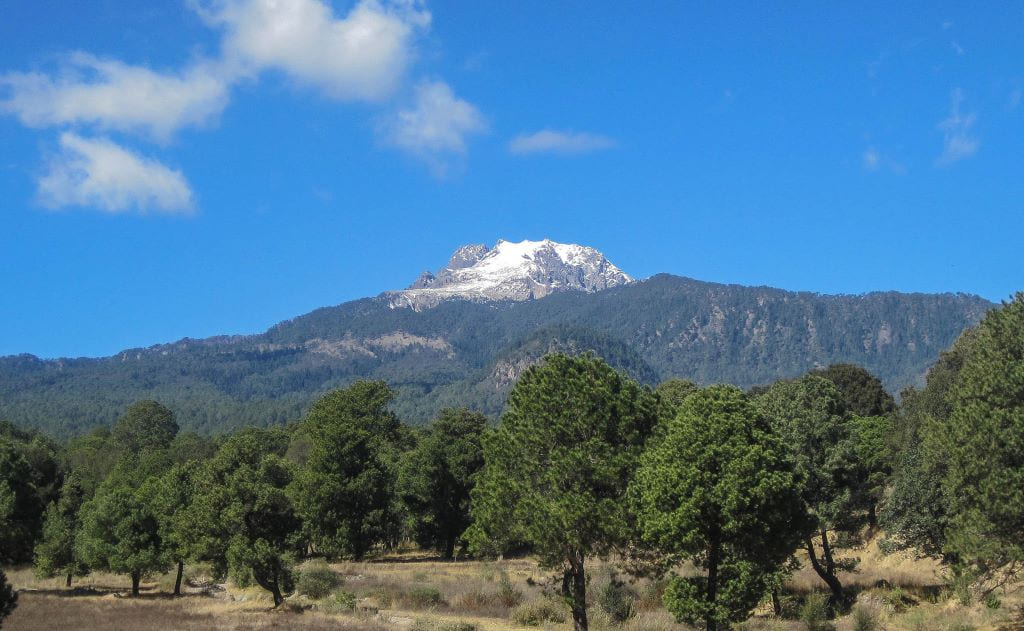 5. Walk only on the marked trails
Once in the park, there's only one dirt road that will take you to the slopes of the Iztaccihuatl volcano. It is vital not to deviate from it since you can find paths that can make you get lost. Those are normally closed but you still have to avoid them. Some sad cases have occurred and it is better to avoid accidents.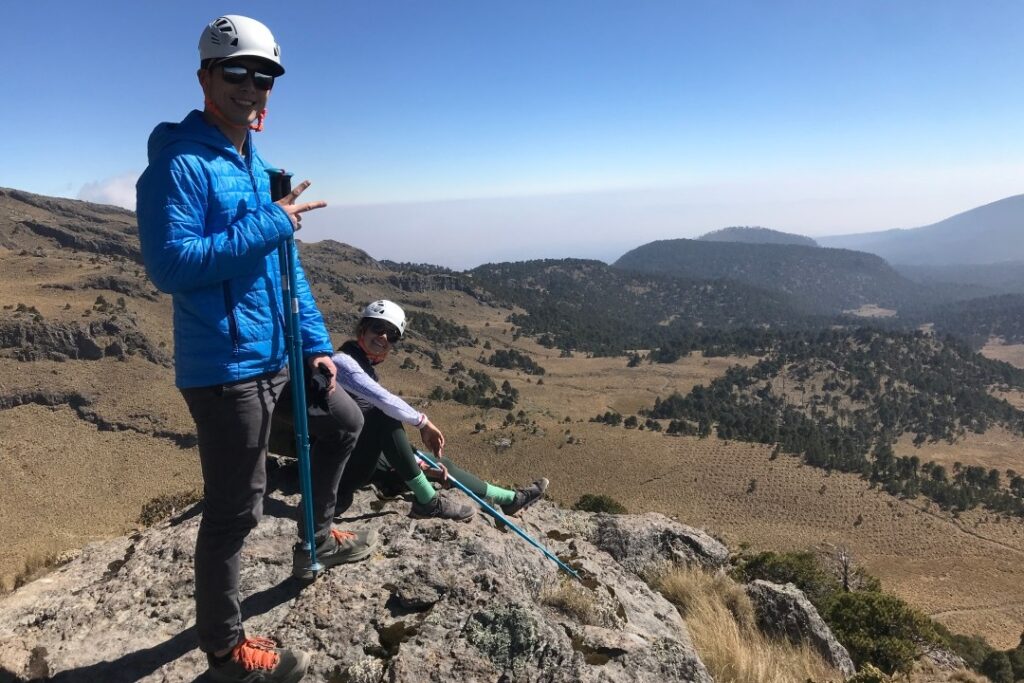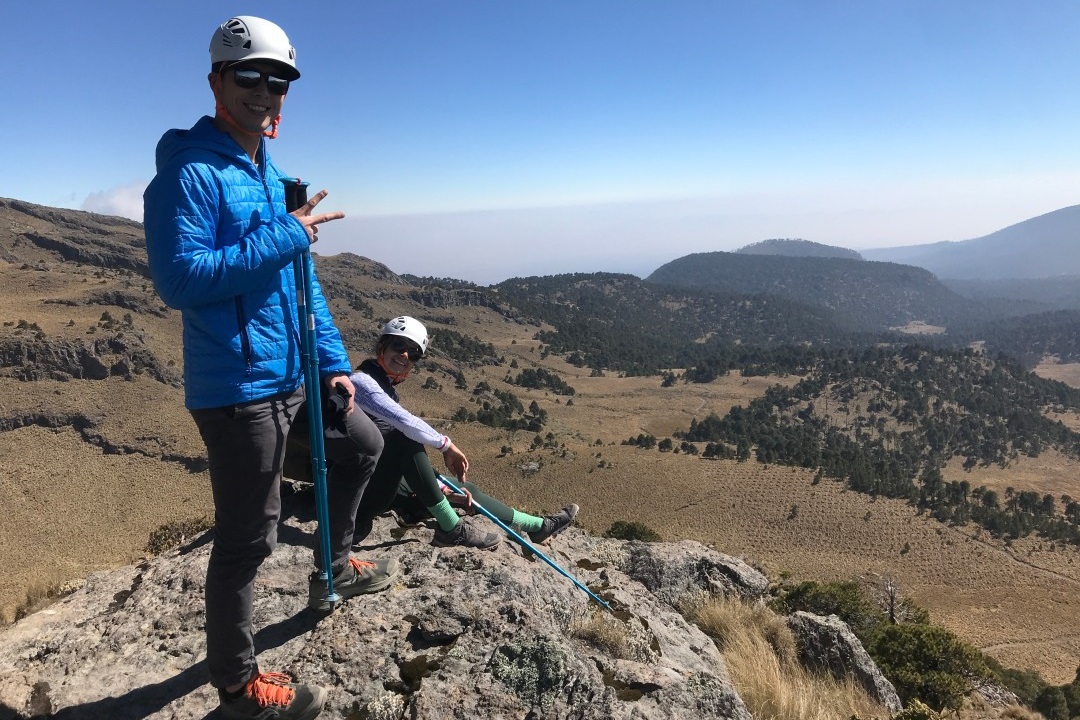 The walks are already made through pre-established routes in the middle of nature to enjoy the outdoors and are part of the safest recreational activities in this contingency.
6. Hike safely in the Popocatepetl & Iztaccihuatl mountain
Iztaccihuatl, known as "The Sleeping Woman", is a famous volcano among lovers of hiking and adventure, as they constantly conquer its summit. Hike Iztaccihuatl, is always a challenge that you need to achieve if you love hiking.
Simultaneously, just in front, you may hike Popocatepetl, one of the most active volcanoes on the continent whose activity remains constant.
One of the most popular sports…
in the Popocatepetl and Iztaccihuatl National Park is climbing to the peaks of Iztaccihuatl (5,280 masl), Tlaloc (4,120 masl), and Telapon (4,060 masl). However, the full ascent to the Popocatepetl hike is prohibited due to its regular volcanic activity.
There are different routes to climb to the top of the volcano, including Los Portillos, the busiest, and Ayoloco, which is a little steeper.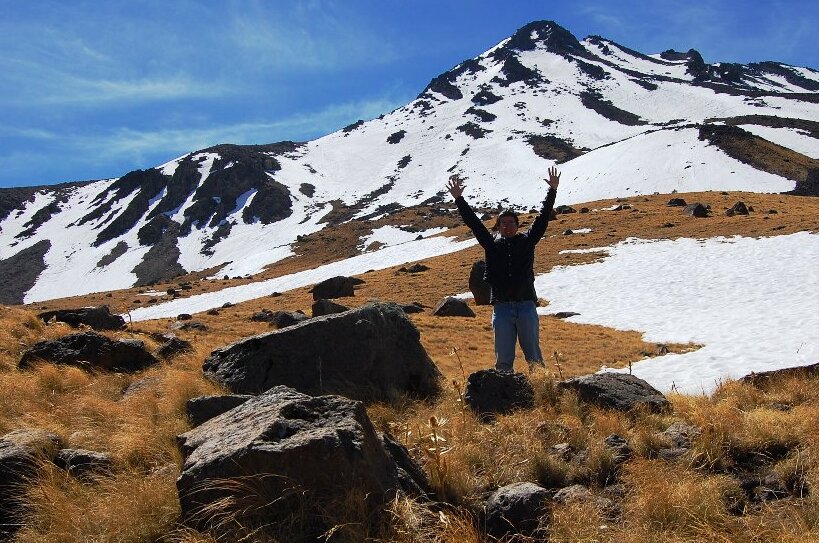 Take your time to warm up. A two-hour walk around the park is enough to get used to the altitude.
Additionally, it is good to know that, depending on your pace, you will walk between 7 and 8 hours on steep slopes and impressive trails. This is a great challenge, as it is a great trek with high mountain heights.
7. If you plan to reach the top, go on a tour with a guide
There are different companies that offer tours to the top of Iztaccihuatl or a Popocatepetl tour. If you want to conquer one of the highest peaks in Mexico, it is necessary to go to the professionals who will guide and provide you with the necessary equipment to climb.
Popocatepetl and Iztaccihuatl, the second and third-highest peaks in the country, are the essential icons of the Mexican natural landscape.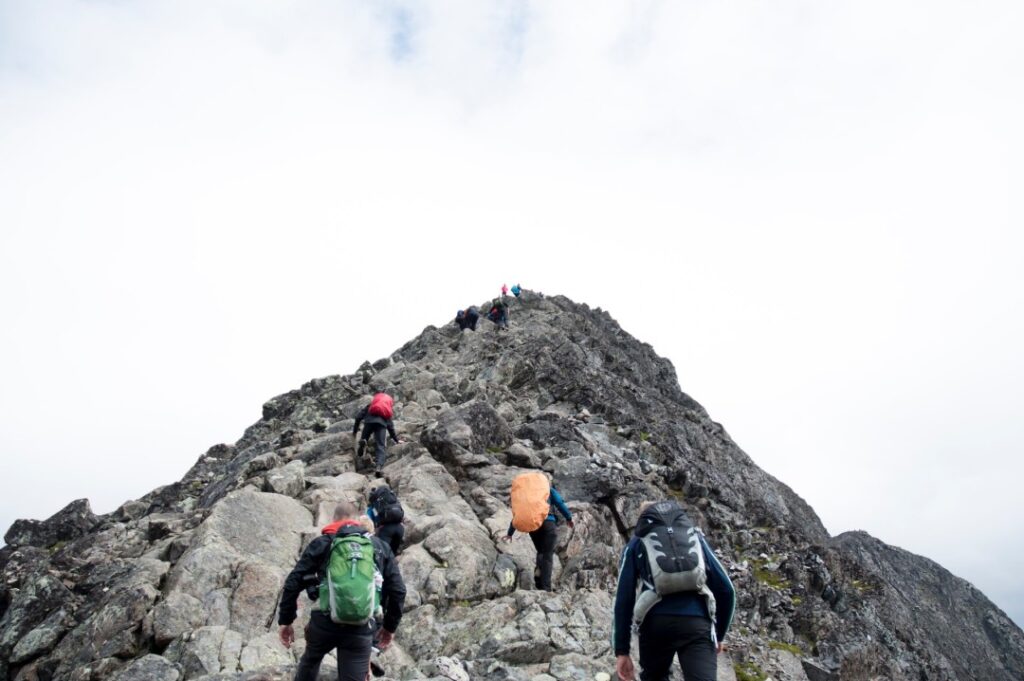 Take your precautions: Runners, walkers, and cyclists who enter the park on weekends without a prior reservation may only stay in Paso de Cortes and access the La Joya area without a vehicle, using the trails.
8. Start your hike early
Try to finish the Iztaccihuatl hike before 5 pm since it is almost sunset time. In winter, the sunlight disappears quickly and there is no artificial illumination around.
Frequently Asked Questions
How high is Popocatepetl?
How many times has Popocatepetl erupted?

Since 1354, 18 eruptions according to the Instituto Nacional de Estadística y Geografía (inegi.org.mx).

How far is Popocatepetl from Mexico City?

It is located about 72 km southeast of Mexico City.

Is the Popocatepetl volcano active?

Yes, it is. If you want to hike Popocatepetl, you have to be with someone who is really an expert. Currently, its activity is moderate but constant, with the emission of fumaroles, composed of gases and water vapor, and sudden and unexpected minor expulsions of ash and volcanic material.

What type of eruption does Popocatepetl have?

Plinian eruption. It consists of at least three eruptive pulses, associated with three other large pyroclastic columns.

What type of volcano is Popocatepetl?

Popocatepetl is a Stratovolcano.

What type of volcano is Iztaccihuatl?
When was the last time Popocatepetl erupted?

The last major and dangerous activity happened in 2000.

Where is Iztaccihuatl located?

Iztaccihuatl volcano is located to the north of Popocatepetl, to which it is connected by a mountain pass called Paso de Cortes.

Where is Popocatepetl located?

Popocatepetl Volcano is located between the territorial limits of the State of Mexico, Morelos, and Puebla.
Our Hiking Tours
Check out the section Hiking Tours Mexico City