Mexican Independence Celebrations: The Ultimate Guide
Are you curious about what happened on September 15 in Mexico?
Do you want to know the traditional celebrations and customs?
Why is Mexican food an important part for celebrating September 15th ?
Are there any festivals or parades to celebrate Mexican Independence Day?
Which are the best destinations to celebrate this important date in Mexico?
In this ultimate guide, we'll explore the historical background, customs, traditions, and more about September 15th in Mexico. Say cheers with your tequila and learn everything you need to know with us!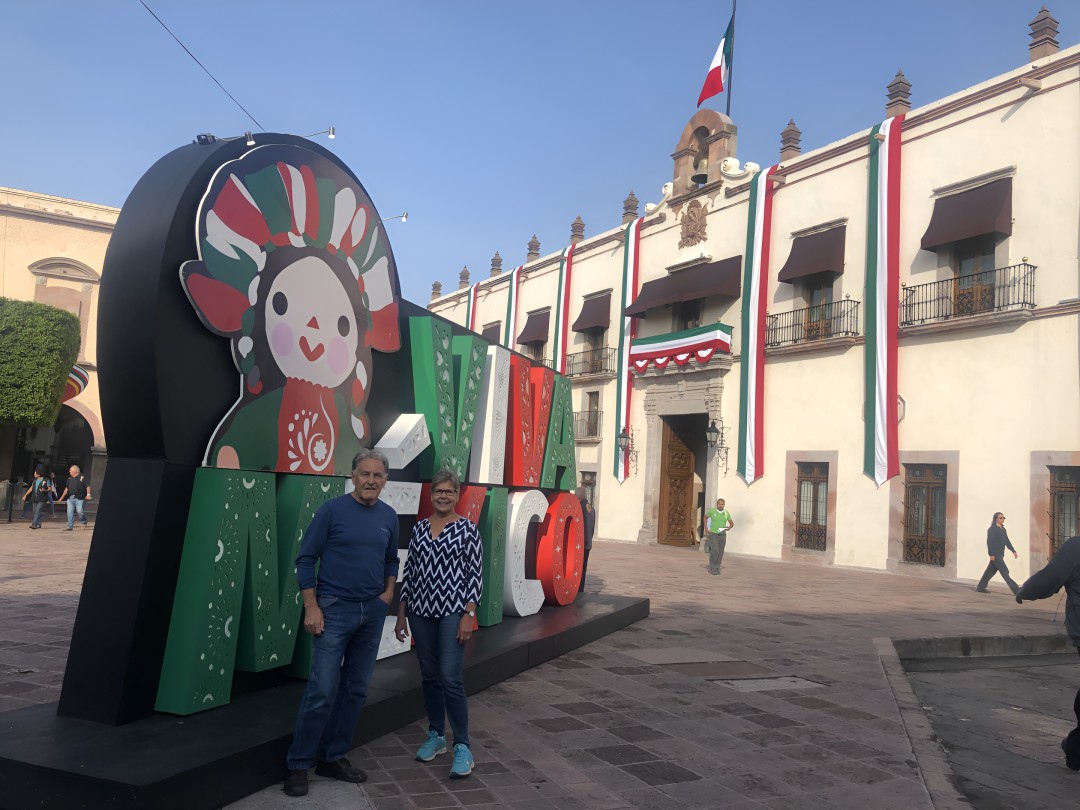 Historical background of Mexican Independence
The road to Mexican independence was a long and arduous one, filled with struggles and sacrifices.
Mexico's Independence Day is celebrated on September 16th, not the 15th. The reason for this date is tied to the "Grito de Dolores" (Cry of Dolores), a call for independence made by Miguel Hidalgo, a Catholic priest, and revolutionary leader.
Hidalgo's call to action…
occurred late on the night of September 15, 1810, in the town of Dolores, which is why Independence Day festivities began on the night of the 15th. The main events of the independence movement and the official declaration of independence unfolded on September 16th, 1810, making it the date of significance.
The Bourbons played a role in Mexico's independence because their reforms in the late 18th century sparked ideas of liberty. Historians note that these changes, like the expulsion of the Jesuits, contributed to the atmosphere of discontent that eventually led to Mexico's independence. Finally, on September 27, 1821, the Spanish Viceroy signed the Treaty of Córdoba, officially recognizing Mexico as an independent nation.
Be careful, the 5 de Mayo celebration is not the same thing as Mexican Independence Day!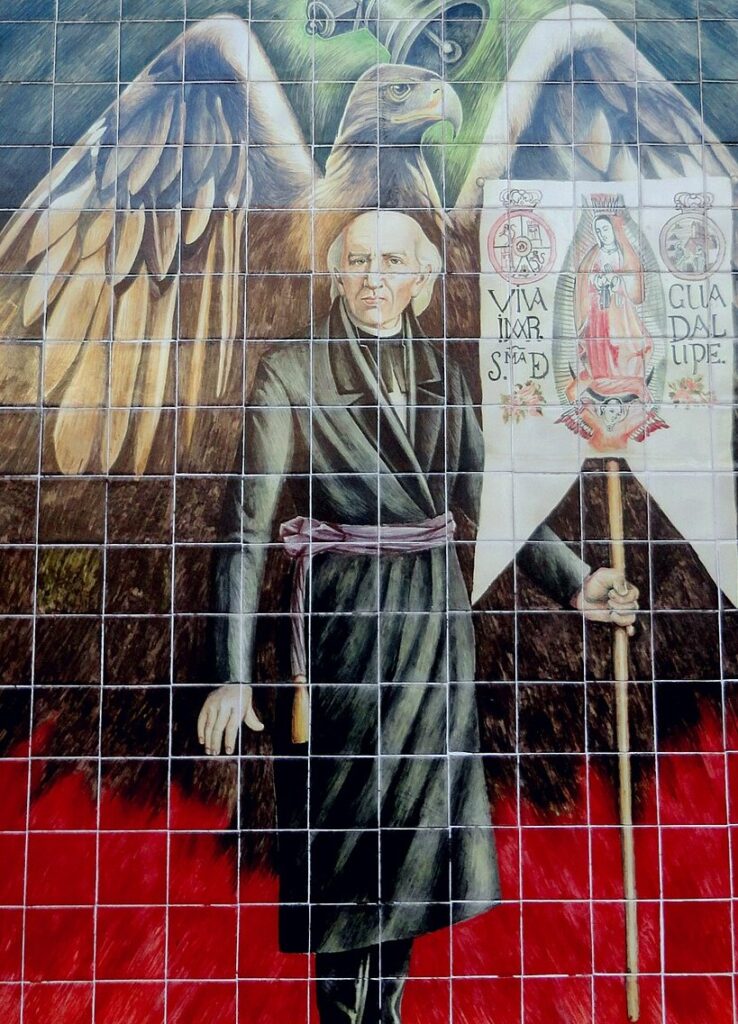 Traditional celebrations and customs
Mexican Independence Day is a time for Mexicans to come together and celebrate their history and culture. The festivities kick off on the evening of September 15th, as families and friends gather around televisions or radios to watch or listen to the President's address.
As the clock strikes midnight,
the president reenacts Miguel Hidalgo's cry for independence, shouting "¡Viva México!" This is followed by the ringing of church bells, fireworks displays, and an outpouring of national pride. There are colorful parades during the day, with participants dressed in traditional customs and carrying Mexican flags.
These parades often have marching bands, folk dancers, and beautiful floats depicting scenes from Mexican history. The streets come alive with music, and most of all, with the delicious scent of street food.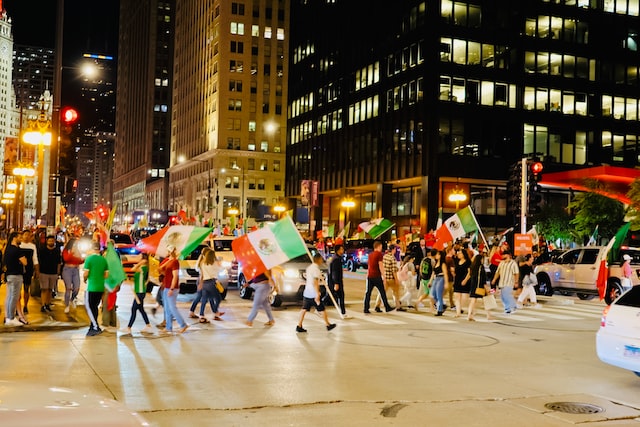 Food and drinks associated with Mexican Independence Day
No Mexican celebration is complete without delicious food and drinks, and Mexican Independence Day is no exception. Traditional dishes like tacos, tamales, and chiles en nogada take center stage during this festive occasion. As you can see, Mexican Independence Celebrations are a special experience. This festivity, merges gastronomy, history, and a lot of tradition and culture.
Tacos, with their endless filling options and flavors, are a favorite among Mexicans and foreigners alike. Tamales, made from masa (corn dough) filled with meat, cheese, or vegetables, are often steamed in corn husks and enjoyed with salsa. Don't forget to try tacos al pastor when celebrating this day!
Chiles en nogada, a dish specifically associated with Mexican Independence Day, is a true culinary masterpiece. Also, you need to try mole, pambazos, and of course, personally, my favorite dish to eat on Mexican Independence Celebration Eve, pozole. Yummy!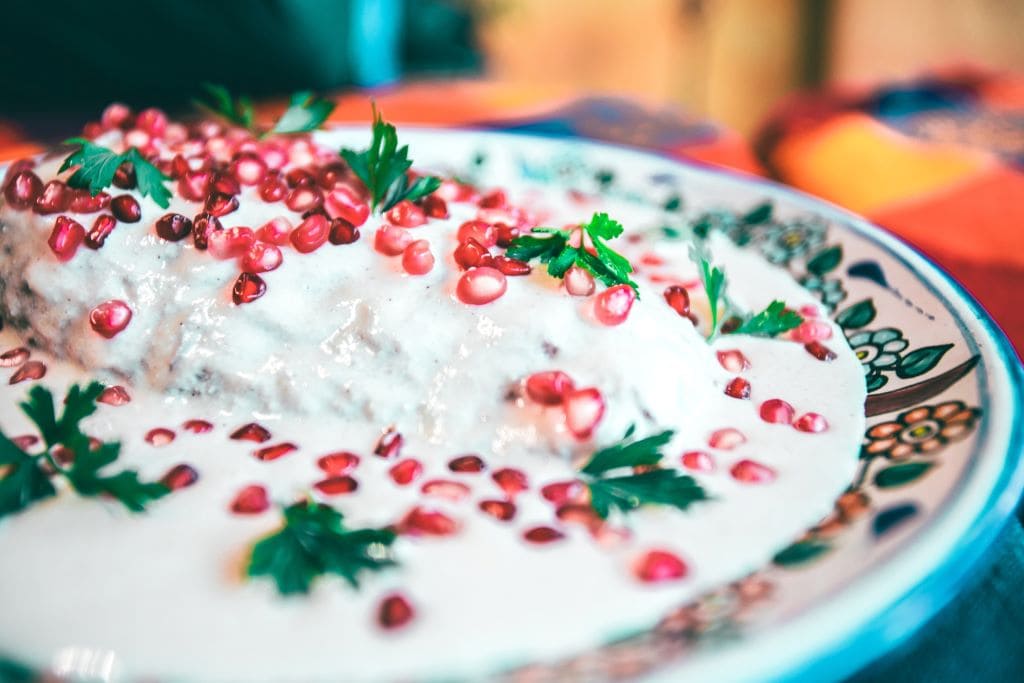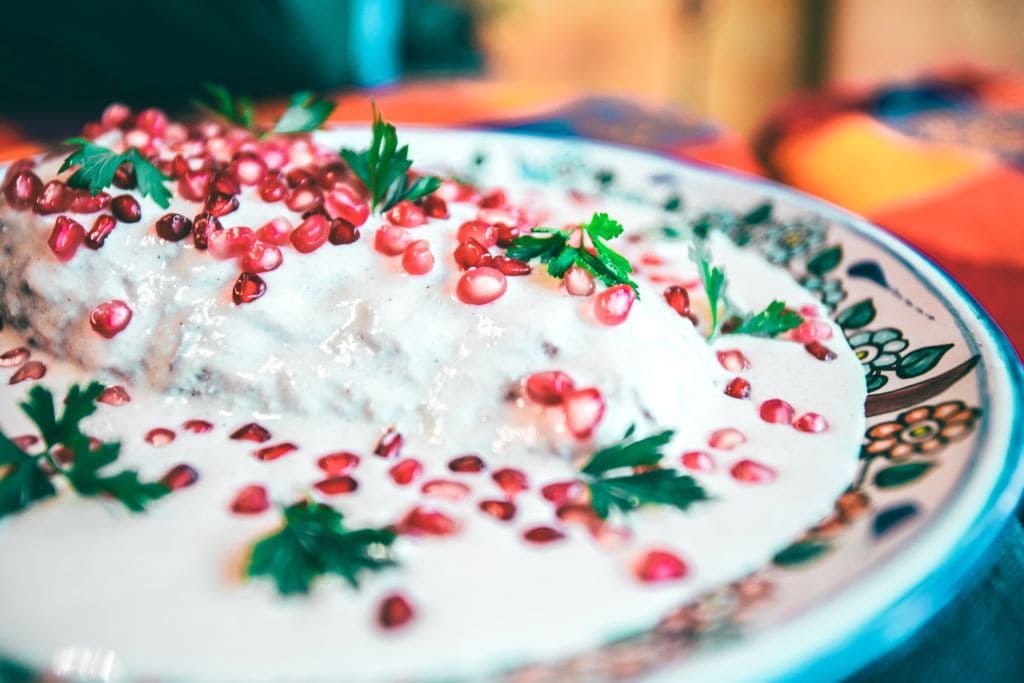 This dish features roasted poblano peppers stuffed with ground meat, fruits, and spices, topped with a creamy walnut sauce and garnished with pomegranate seeds. The colors of the dish represent the Mexican flag, making it a popular choice during this time of celebration.
To wash down all the delicious food, Mexicans often enjoy traditional drinks like aguas frescas (fresh water), pulque, atole, or a delicious cafe de olla. Aguas frescas are fruit waters that come in a variety of flavors, such as tamarind, hibiscus, or lime.
Horchata, a sweet rice milk drink flavored with cinnamon, is also a popular choice. And of course, no Mexican celebration would be complete without a margarita, a cocktail made with tequila, lime juice, and a touch of sweetness.
Popular festivals and events across Mexico
The celebration of Mexican Independence Day is pretty important in every state of the country. In fact, each region adds its unique touch to the festivities.
In Mexico City, the epicenter of the celebrations is the Zócalo Square in the historic center of the city, which is one of the most important places to celebrate this festivity. Here, locals and tourists alike can enjoy concerts, cultural performances, and traditional dances.
In fact, each mayor's office in Mexico City has its own concerts and "cries of independence." However, if you want to live the best experience with thousands of people, going to the Zócalo is definitely the best option for you!
In Guanajuato, a state known for its rich history and colonial architecture, the city comes alive with the "El Grito" ceremony. The event takes place in the famous Callejón del Beso (Alley of the Kiss), where the mayor reenacts Miguel Hidalgo's cry for independence from the balcony of the Casa de la Independencia.
In Puebla, the birthplace of chiles en nogada, the celebrations are particularly enchanting and colorful. The city has a variety of events, including a reenactment of the Battle of Puebla. The streets have colorful decorations and music, dance performances, and delicious food stalls.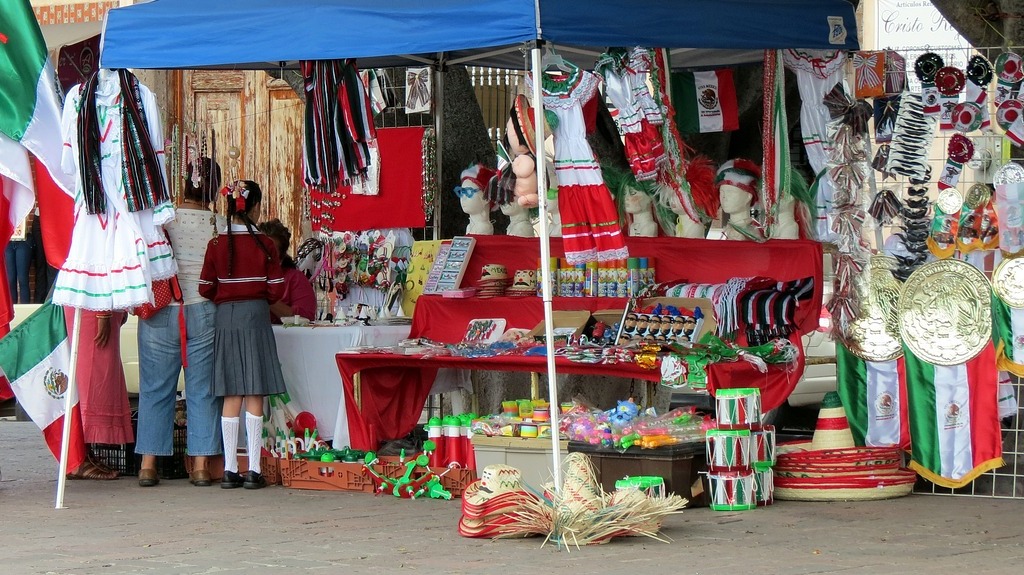 Mexican Independence Day decorations and symbols
During Mexican Independence Celebrations, the colors of the Mexican flag – red, white, and green – can be seen everywhere. Homes, streets, and public spaces are adorned with tricolores (tricolored) decorations. Mexican flags are proudly displayed, and papel picado (paper cuttings), intricately cut tissue paper banners, hang from windows and doorways.
Another important symbol of Mexican Independence Day is the image of Miguel Hidalgo. His face can be seen on posters, wigs, murals, and even on traditional clothing worn during the festivities. The eagle, snake, and cactus from the Mexican shield are also a common sight, representing the ancient legend of the founding of Mexico City.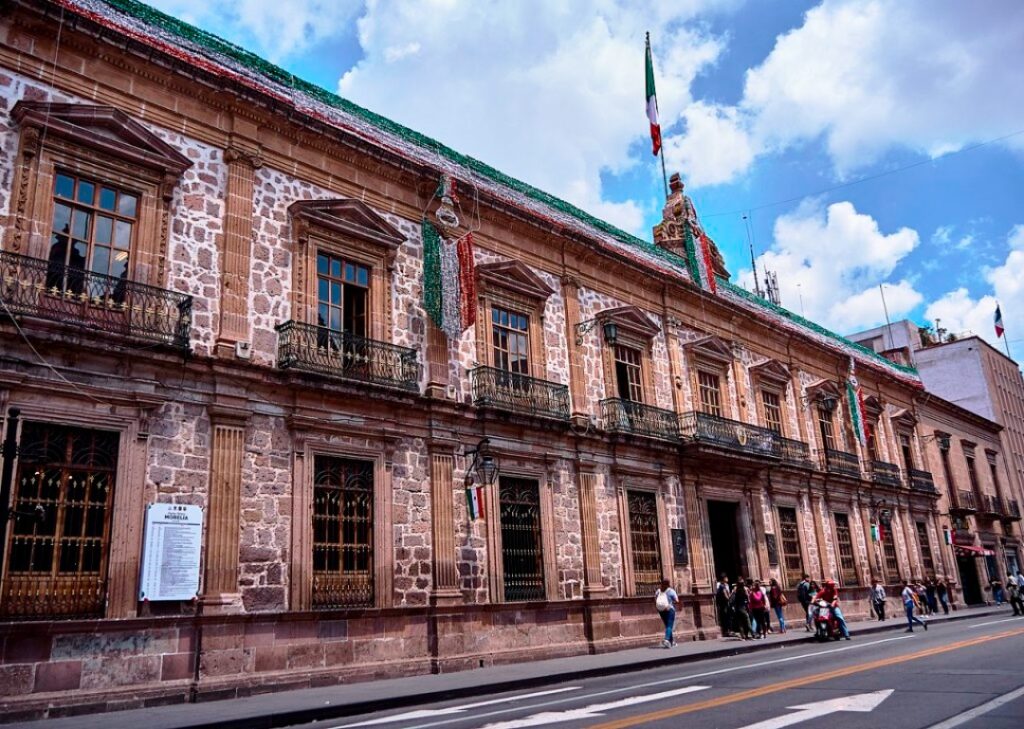 Travel destinations in Mexico during Independence Day
If you have the opportunity to travel to Mexico during Independence Day, several destinations offer unique and memorable experiences.
For instance, San Miguel de Allende, a colonial and magic town in central Mexico, is another popular destination for Independence Day. During the festivities, the city streets are filled with music, parades, and traditional dances.
But definitely, Mexico City is a must-visit during this time. The city comes alive with street festivals, concerts, and cultural events. The Zócalo square is the heart of the celebrations, where you can witness the President's address and enjoy the fireworks display.
Other places where you can live Mexican Independence Celebrations:
Dolores Hidalgo, Guanajuato 💚
Zacatecas 🤍
Guadalajara ❤️
Morelia 🌵
Querétaro 🌮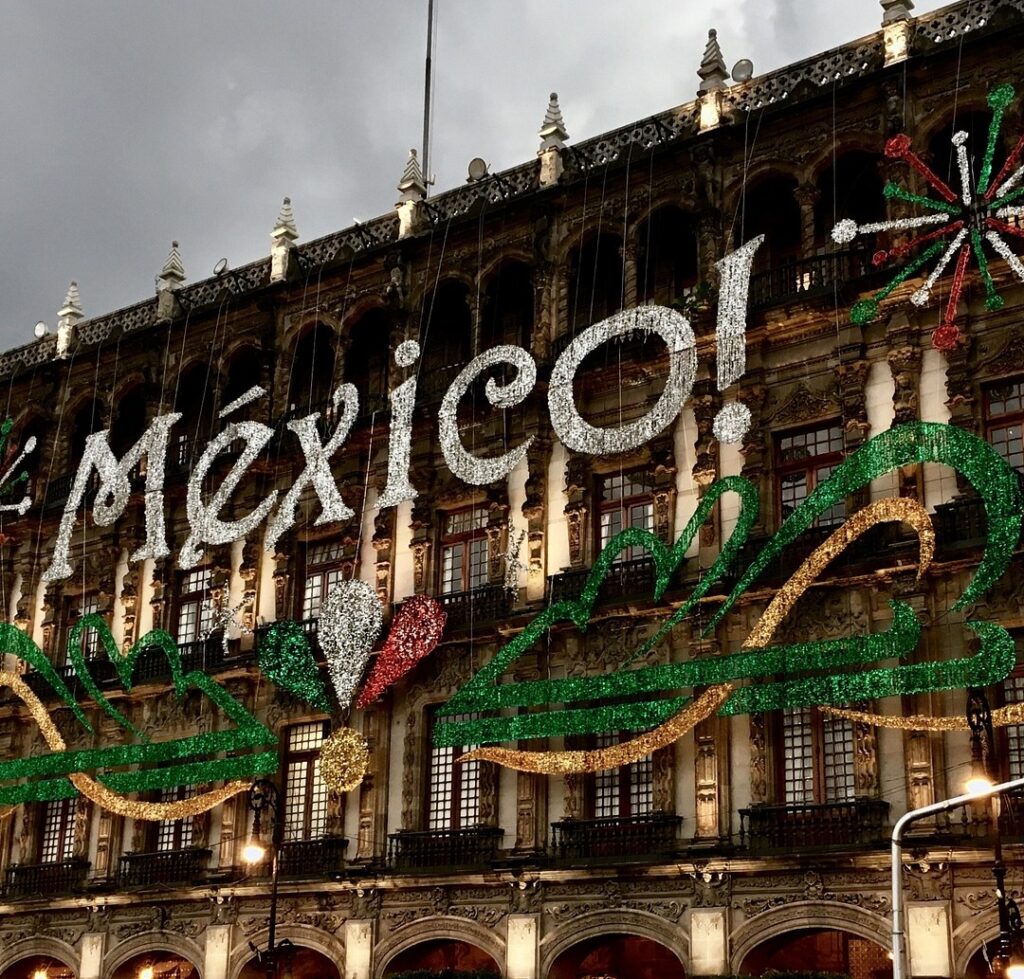 Conclusion
During Mexican Independence Celebrations, the country lights up with excitement and joy as the people commemorate its most important national holiday – Mexican Independence Day.
Colorful parades, traditional dances, and delicious food are essential elements of this nationwide celebration. People gather in town squares, adorned with the national colors of red, white, and green, to enjoy music, dance performances, and street festivals.
Mexican cuisine, with its authentic and incredible flavors of tacos, tamales, and chiles en nogada, takes center stage as families come together to enjoy these traditional gems. Mexican Independence Day is not just a historical event; it's a celebration of pride, unity, and the resilient spirit of the Mexican people.
It doesn't matter if you are in Mexico or you are celebrating from another place. Get to know Mexican festivities, try the delicious Mexican food, and appreciate this incredible nation's rich culture and history. ¡Viva México!
Informative video
Check out the section Mexico City Tours