Digital Nomads Mexico: Everything You Need to Know
What are digital nomads?
Why are they coming to Mexico?
What do you need to be a digital nomad in Mexico?
Which are the advantages and disadvantages of this new way of work?
The number of digital nomads in Mexico is increasing. Read more and know some facts, statistics, tips, and more!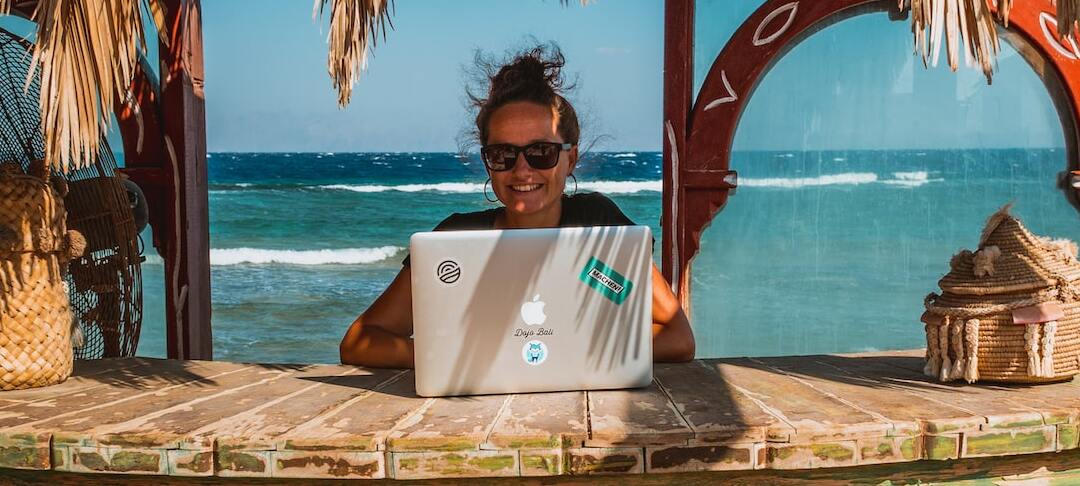 What are digital nomads?
The digital nomads are workers without a fixed office. They have chosen to combine the pleasure of tourism with professional activity. Equally important, their main criterion is that it doesn't matter where they are, they have to stay tuned with the Wi-Fi connection.
They come from all over the world and have taken the concept of working anywhere and anytime.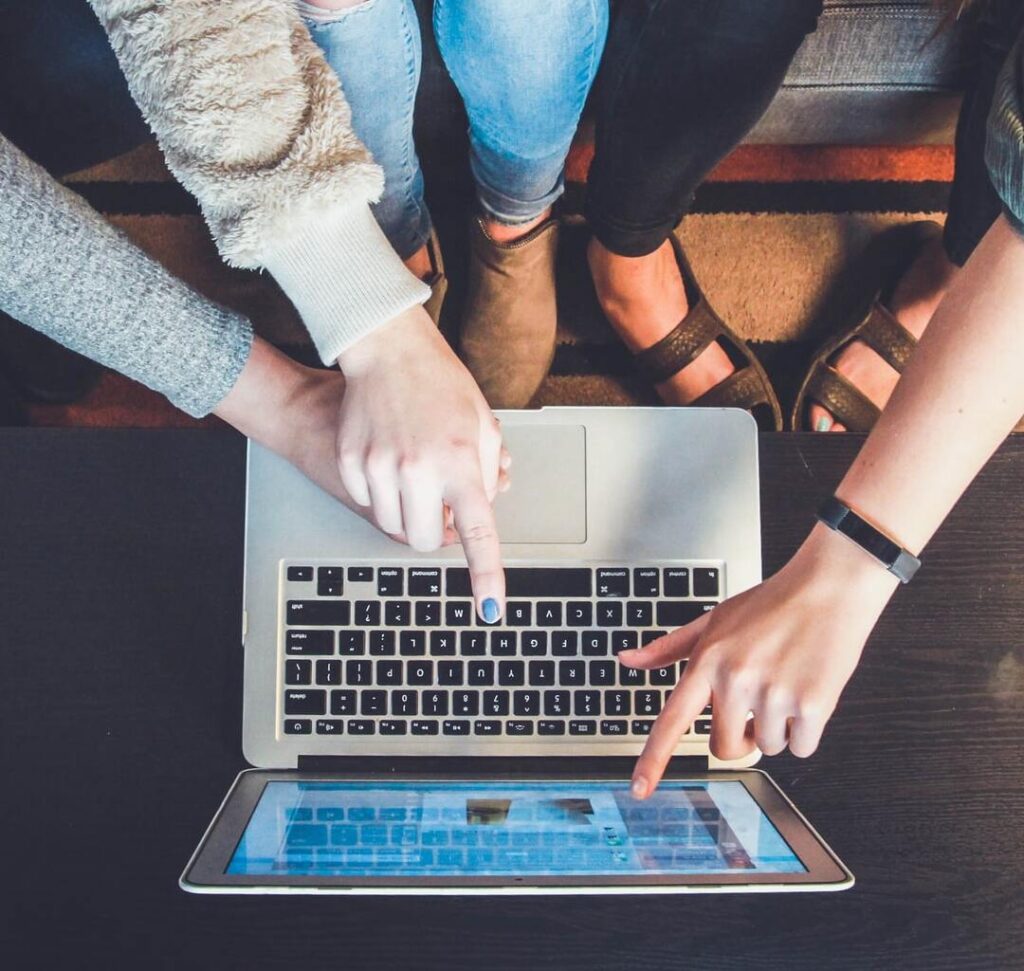 Some of them are translators, authors, consultants, coders, communicators, online marketing experts, or e-commerce specialists. All of them are known as digital nomads, who travel and discover the world by working remotely.
Covid-19 started the new modality of working remotely, and now, it seems that being a digital nomad is a new way of living and traveling at the same time.
Additionally, some people do believe is a dream job for this new generation. What do you think?
Statistics
The increase of digital nomads is getting higher and higher.
"The MBO Partners 2022 State of Independence research study found that 16.9 million American workers currently describe themselves as digital nomads, increasing 9% from 2021 and a staggering 131% from the pre-pandemic year 2019" Info by MBO partners.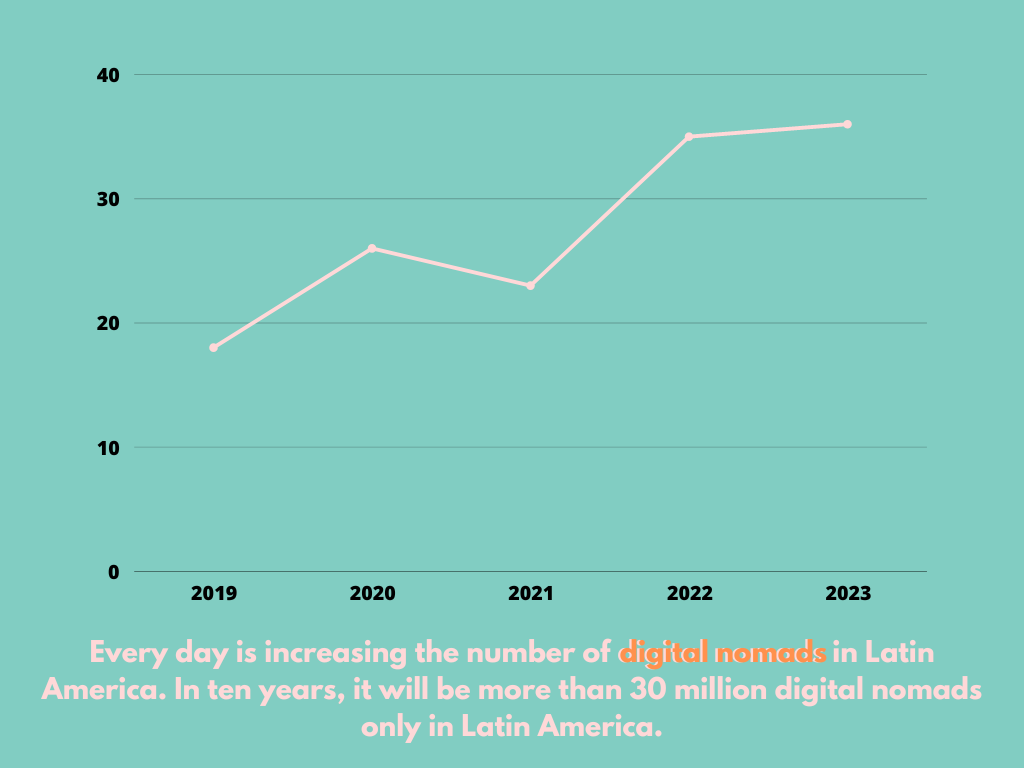 In addition, over time, it has been observed that the majority of digital nomads are men.
However, over time and thanks to the different security measures for receiving foreigners that the government of most of the Latin American countries has taken, this percentage has become more balanced.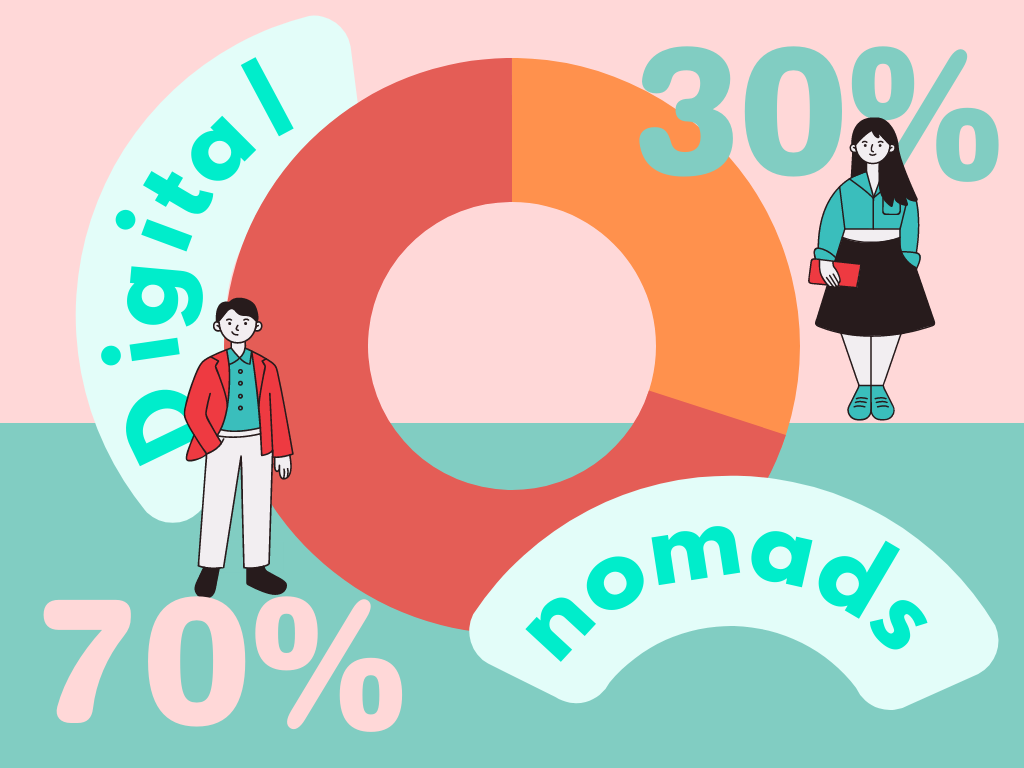 Digital nomads in Mexico
The different coworking spaces that nowadays exist in Mexico and in all over the world, make the visit of the digital nomads easy-friendly. As most of them are freelancers, they can stay communicated through their laptops and cellphones while they are drinking some coffee in a restaurant, or while they are on a beautiful beach having some beer. Sounds great, isn't it?
Digital nomads are people who use new technologies to work and travel anywhere in the world.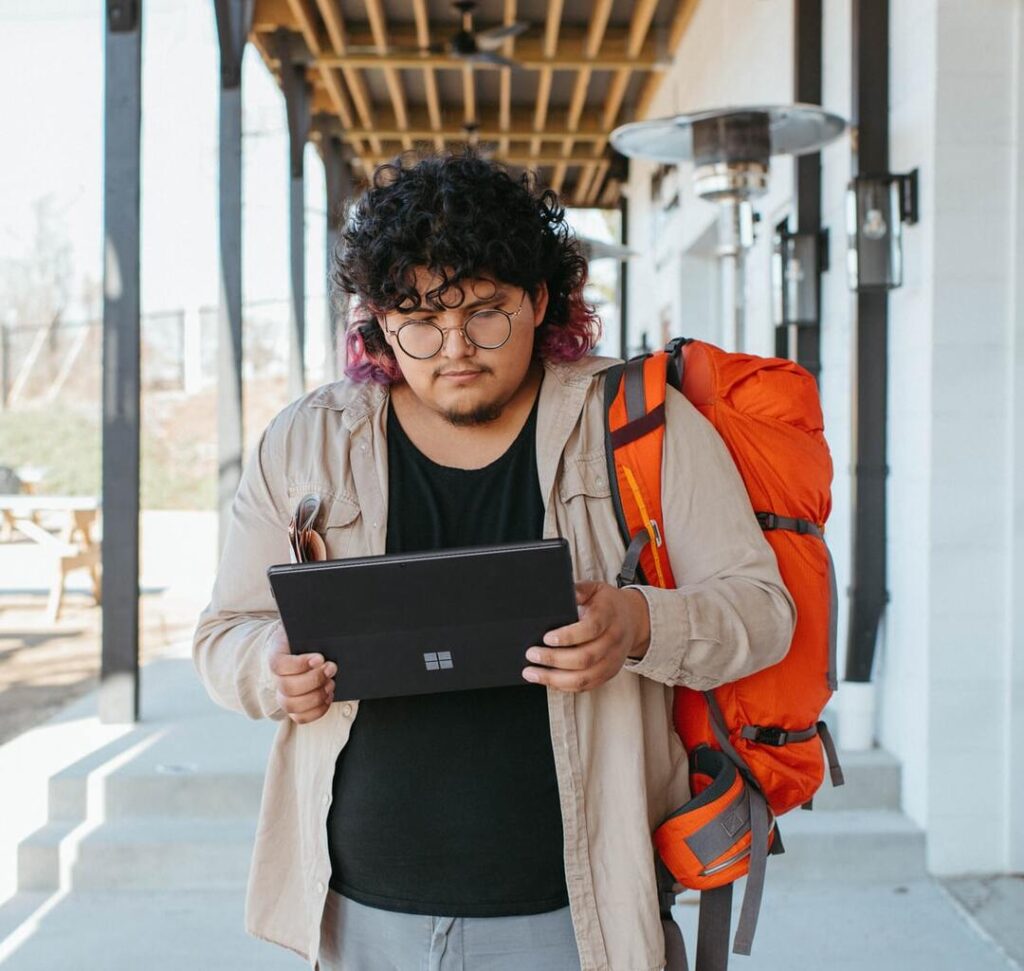 This modality of work is used by many adventure travel lovers to live unique experiences without leaving aside their obligations, thus changing the perspective of living life to the fullest and contributing economically at the same time.
Although…
there are still not too many statistics on how many digital nomads are in Mexico, it is estimated that within 10 years there will be one billion of them around the world and that Mexico will be the number one destination for all digital nomads.
The Mexico City government estimates that there are 30 million digital nomads in the world, half of whom are in the United States. In fact, Airbnb partnered with the government of Mexico City and more Mexican states to attract more digital nomads.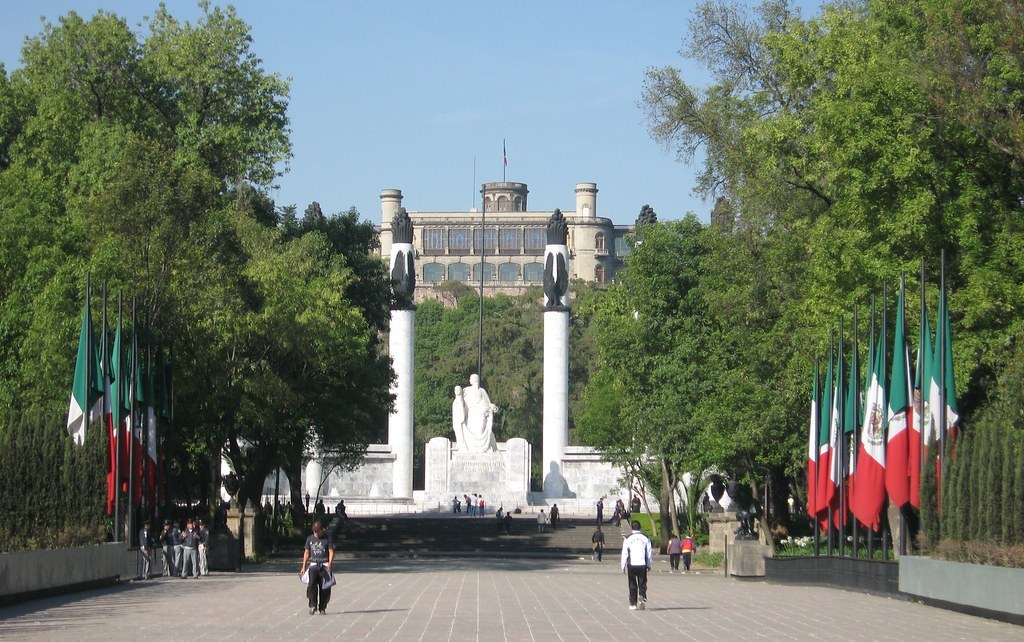 Digital nomads from all over the world have a big opportunity to discover, explore and work at the same time in one of the most tourist countries in all over the world: Mexico.
Mexico City…
is the number nine city in Mexico that digital nomads prefer according to the nomadlist.org portal.
This portal functions as a database of several cities in the world that connects digital nomads. This portal mentioned that nomads prefer places like Playa del Carmen, Oaxaca, Puebla, and Guadalajara to work and enjoy.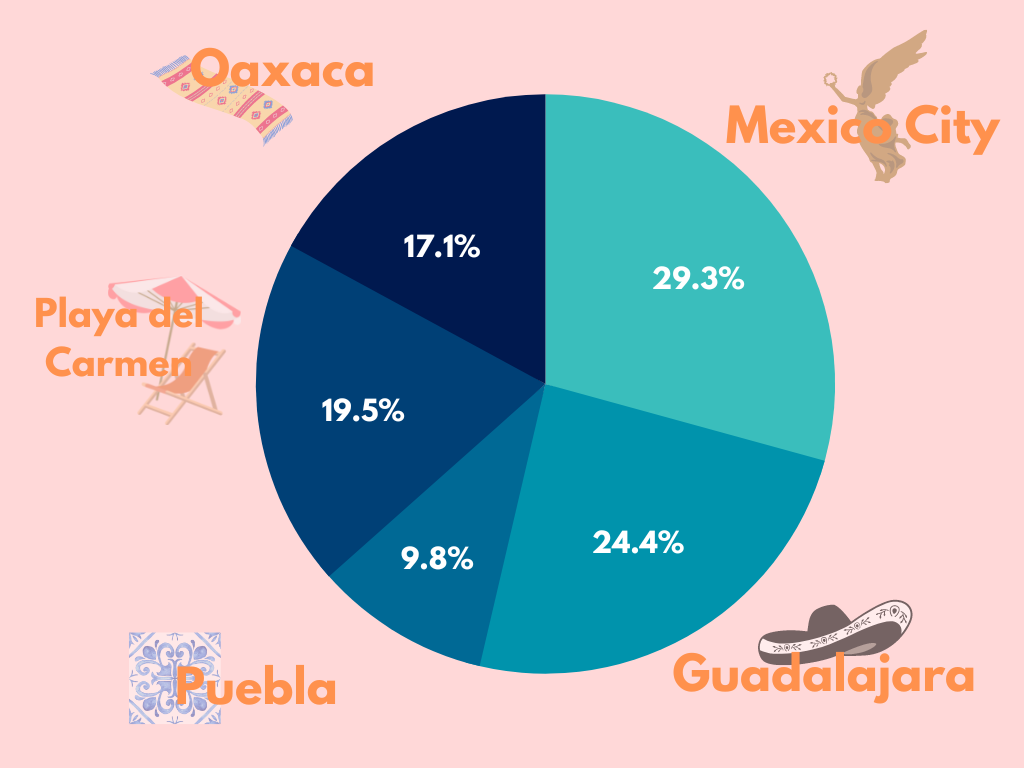 According to the same portal, some of the most important criteria to measure the preference have to do with the quality of the internet, climate, and nightlife.
What do you need to be a digital nomad in Mexico?
A rapidly increasing number of nomads are taking advantage of a tourist visa for several months or a working vacation permit. Basically, there are not many requirements to become a digital nomad in Mexico.
Accommodation, food, and other factors will always depend on what the nomads consider according to their budget and time of stay.
Advantages
Here are the main advantages for digital nomads when traveling. Here is a brief list of them:
Freedom of location 🏖️
Indeed, everywhere you travel you can find different facilities and places to be at. Furthermore, it doesn't matter if you are at the beach, forest, or city, as long as you can be with an internet connection, you can work without any problem. That's what freedom is for!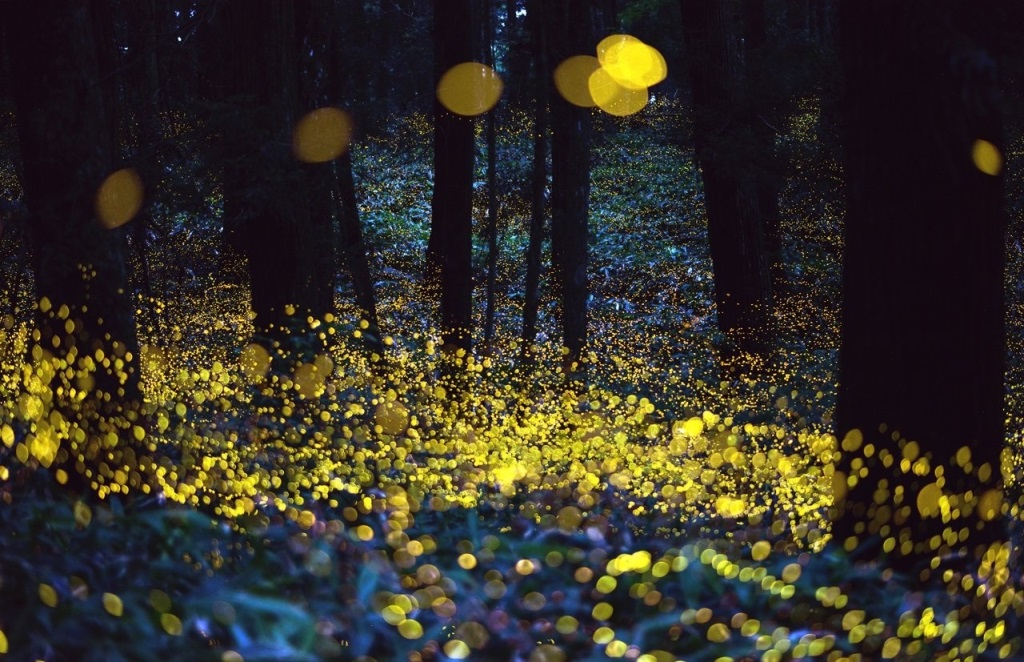 Cost of living savings 💸
Depending on the geographic zone, all digital nomads can find a new way of living with a specific budget. They can choose their quality of living according to the place, the country, and the space that can be better for them.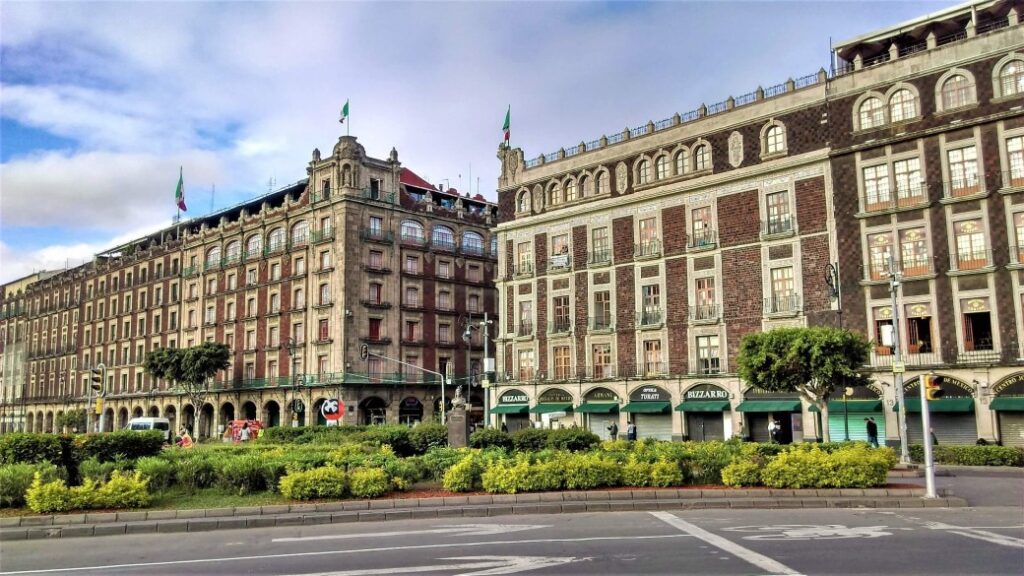 Freedom of lifestyle 💆
One of the great advantages of being a digital nomad is that they can exercise a unique freedom that most office jobs don't have.
For example, the freedom to dress how they want, a flexible schedule, and not having to spend time running after the shower to get there before the boss sees you. Now that's life!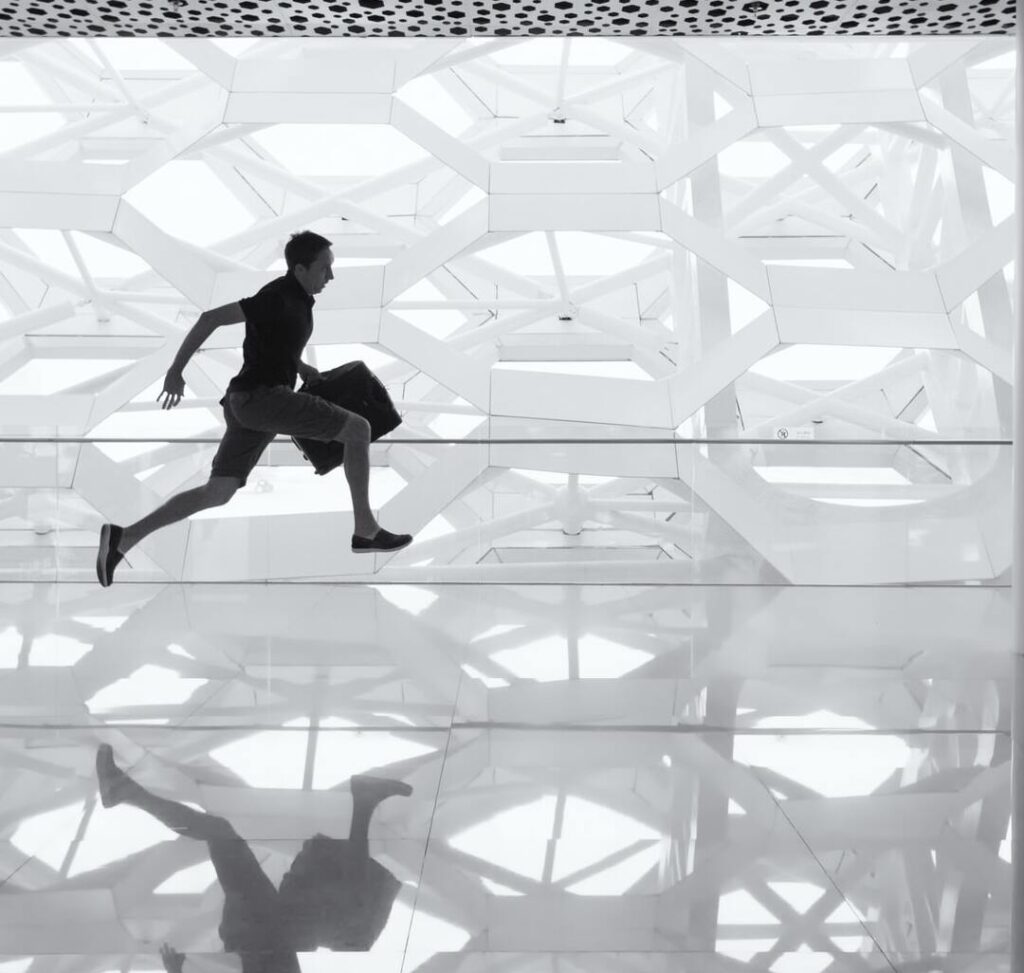 Learning from different cultures ☪️
The greatest thing that every adventurer in the world loves is when knowing different cultures. Every traveler knows that once you start traveling and discovering all over the world, it would become an addition.
It is an amazing experience to get to know the world and the different cultures of every country and get paid while doing it.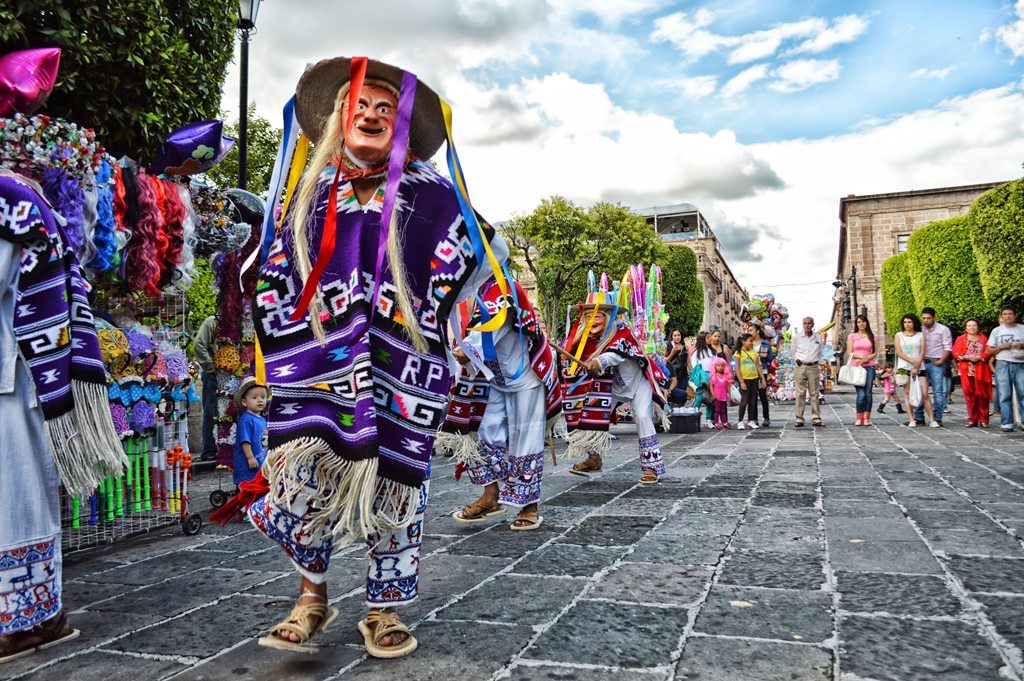 Isn't that a dream job? Just imagine coming to Mexico and having the best moment of your life with its traditions and culture while you are being productive. Sounds pretty cool right?
Disadvantages
Here are the main disadvantages for digital nomads when traveling. Here is a brief list of them:
Lack of friends and family 🫂
It is true that while we are alone, we can find our own peace, our own time, and many other things. Nevertheless, solitude may be a bit treacherous.
Starting from the point of not knowing the language of the place you are, sometimes it tends to be difficult to find help or to make friends.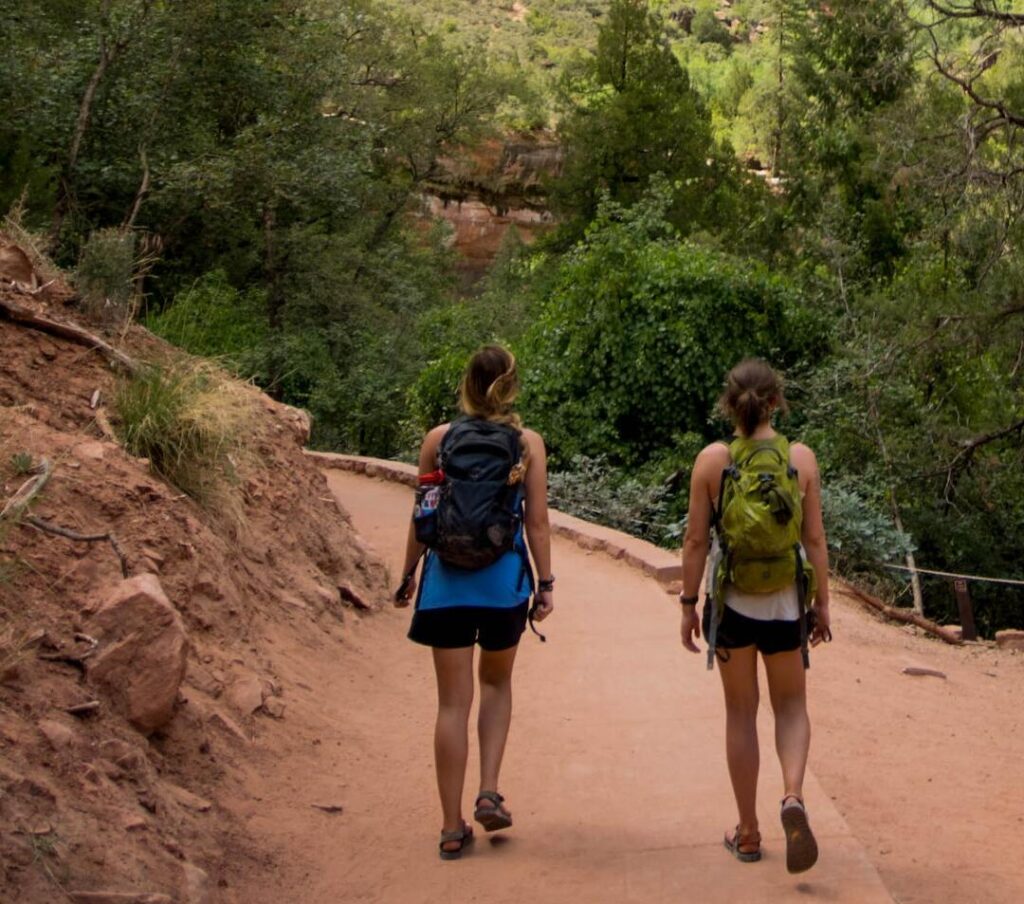 Cheer up! There's always someone that can make your trip unforgettable no matter which part of the world you are in.
Lack of a conventional office environment 💼
As mentioned above, sometimes you miss the energy of your coworkers making you laugh or bringing you some coffee with cookies.
It may take time to get to know new people with the same interest or with new things to share with you. As a digital nomad, having your own space requires some sacrifices that you may love or hate at the end of the day. Find out by yourself!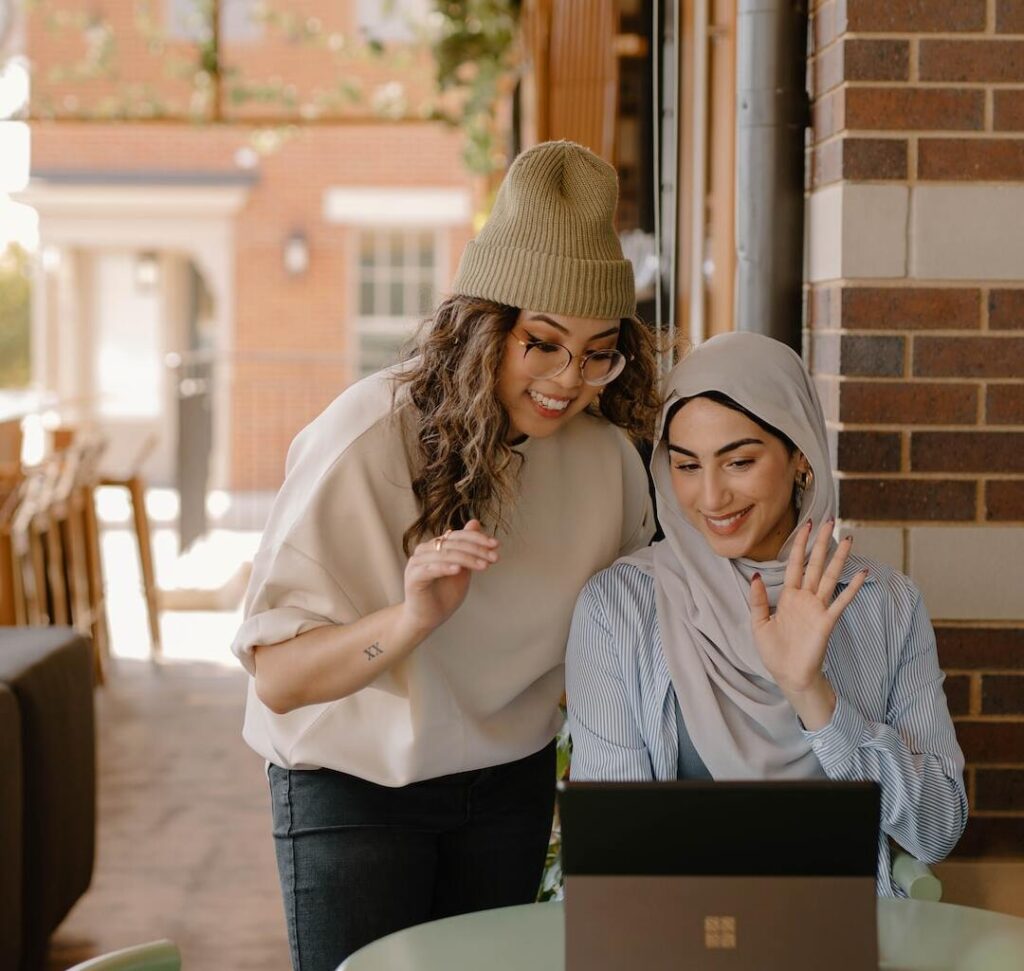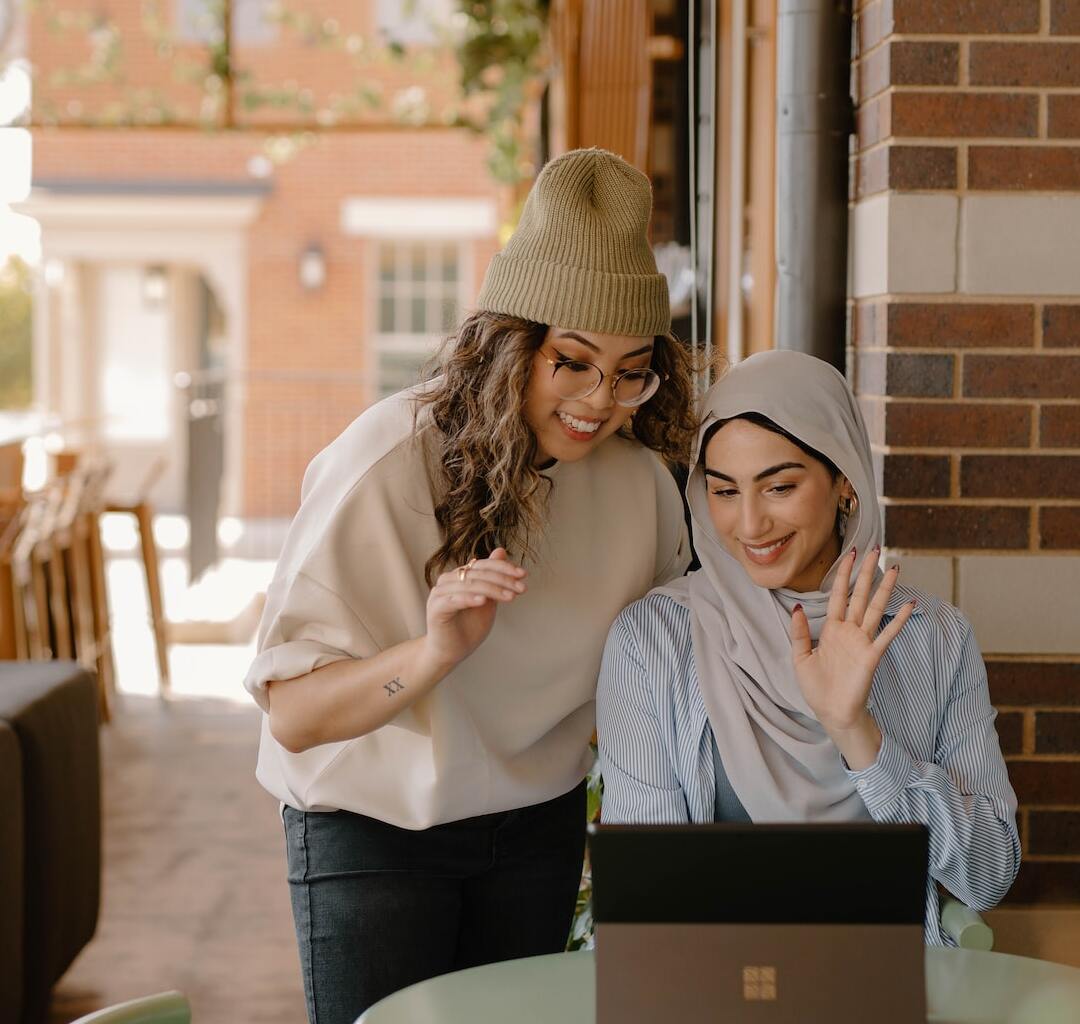 Lack of products, medical care, and poor security 👨‍⚕️
As freelancers, there are different issues you have to get used to. For instance,
not having medical insurance that a company may give you.
the lack of basic products that an office may offer
not having a real way to be safe as long as you are on your own in the streets or places where you are going to be working.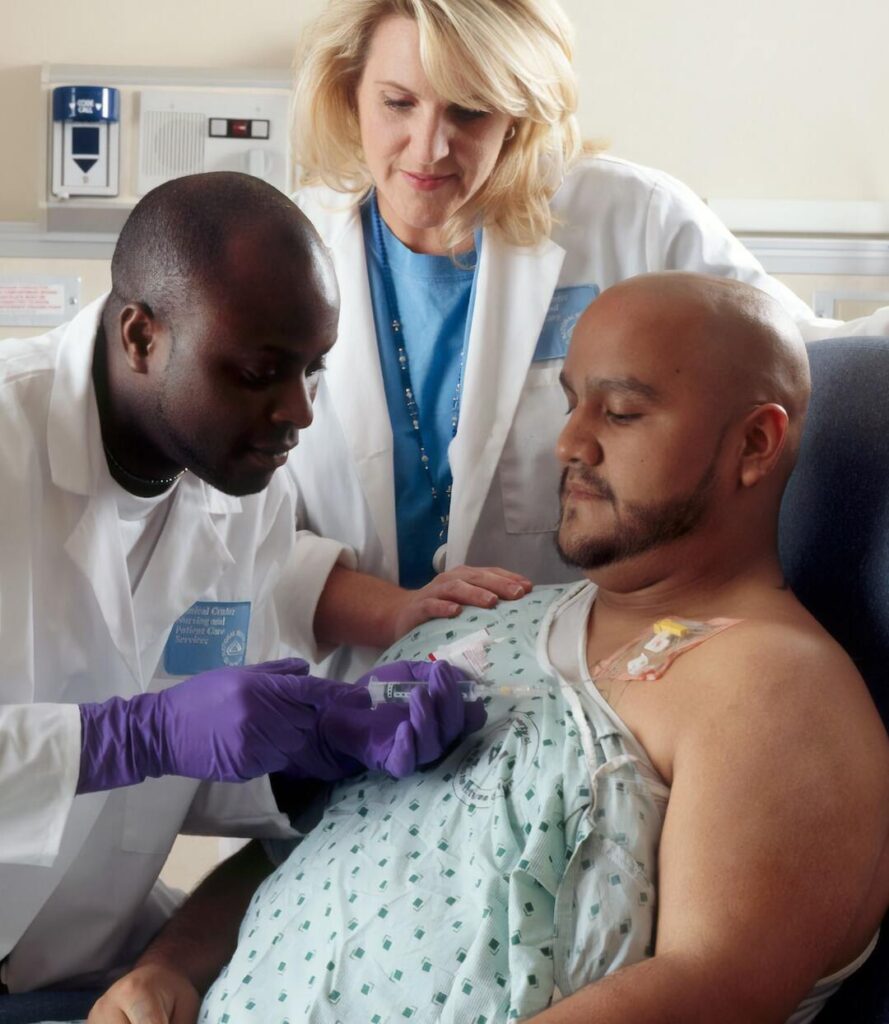 Traveler fatigue 😴
Is there something so terrible as experiencing the famous 'jet lag'? Well, that may be detrimental if you want to be a digital nomad.
Also, by spending time traveling and wandering around the country where you are, if you are used to a sedentary life, these changes in timetables, temperature, or altitude will leave you without much desire to work.
Sources:
Conclusion
To sum up, Mexico is a fantastic destination for digital nomads seeking adventure and a vibrant work-life balance. With its breathtaking landscapes, rich culture, and affordable cost of living, it offers an ideal setting for remote work. From charming colonial cities to stunning beaches, Mexico provides a variety of locations to suit different preferences.
Moreover, the welcoming locals, delicious cuisine, and reliable internet connectivity make it a top choice for digital nomads. So, pack your bags, embrace the nomadic lifestyle, and get ready to explore the wonders of Mexico while staying productive and connected.
Are you ready to start a new adventure and become a digital nomad in Mexico?
---
Informative Video