Mexico Hiking with The Travels of BBQBoy and Spanky
Welcome to an extraordinary adventure through the heart of Mexico. In partnership with The Travels of BBQ Boy and Spanky, we'll take you on a wonderful journey to Nevado de Toluca. You can get to know the experience and the thrill of Mexico hiking and witness its stunning natural beauty.
Check out this post to discover a little bit more about this place with our new friends!
🌄 Exploring Mexico's Natural Wonders: A Hike to Nevado de Toluca with Vibe Adventures and The Travels of BBQBoy and Spanky 🏞️
Are you ready for an unforgettable adventure in the heart of Mexico? We teamed up with The Travels of BBQBoy and Spanky (@thetravelsofbbqboy) for an epic hike to the Nevado de Toluca, and it was nothing short of spectacular! 🏔️
In fact, The Travels of BBQBoy and Spanky also visited with us Teotihuacan! You can check out their post here.
Located just a short 2.5-hour drive from Mexico City, Nevado de Toluca is the 4th highest summit in Mexico. But what sets it apart is the beautiful mountain landscapes and the two crystal-clear water twin lakes within its ancient crater. Definitely, after reading this, you will also want to live a Mexico hiking experience with us!🏞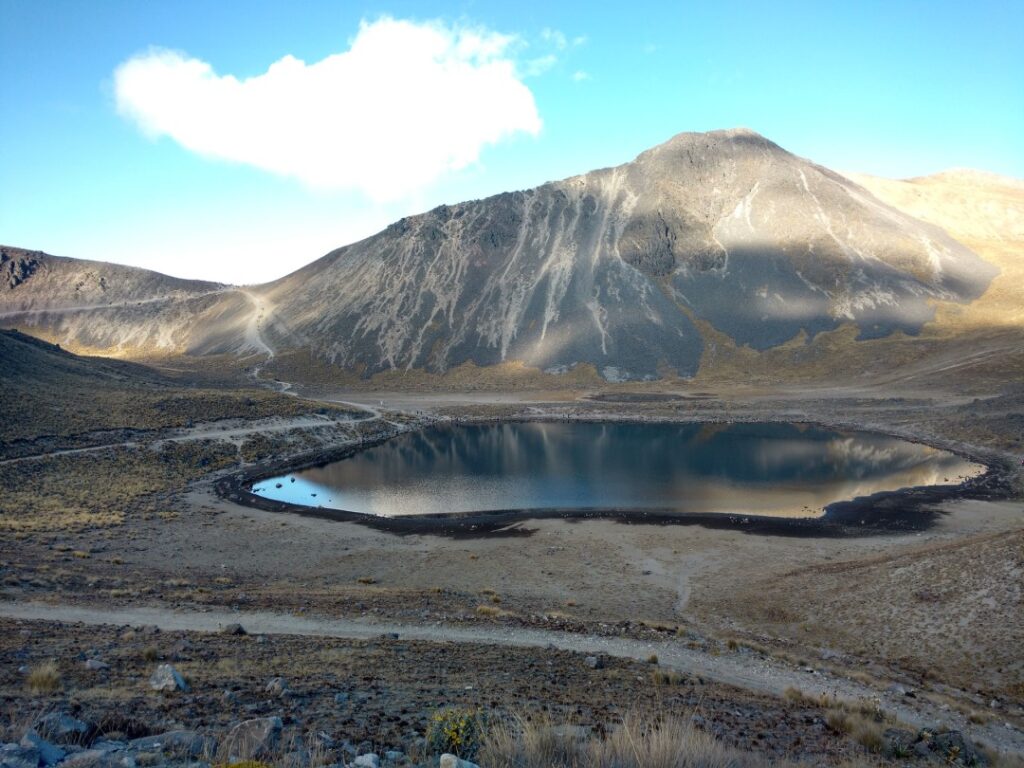 Why Nevado de Toluca?
If you're on the lookout for an incredible hiking experience in Mexico, this is the place to be. The rugged terrain and breathtaking landscapes will make you fall in love with Mexico. Plus, the unique feature of twin lakes inside a volcano's crater is a sight you won't want to miss. It's like stepping into another world! 🌋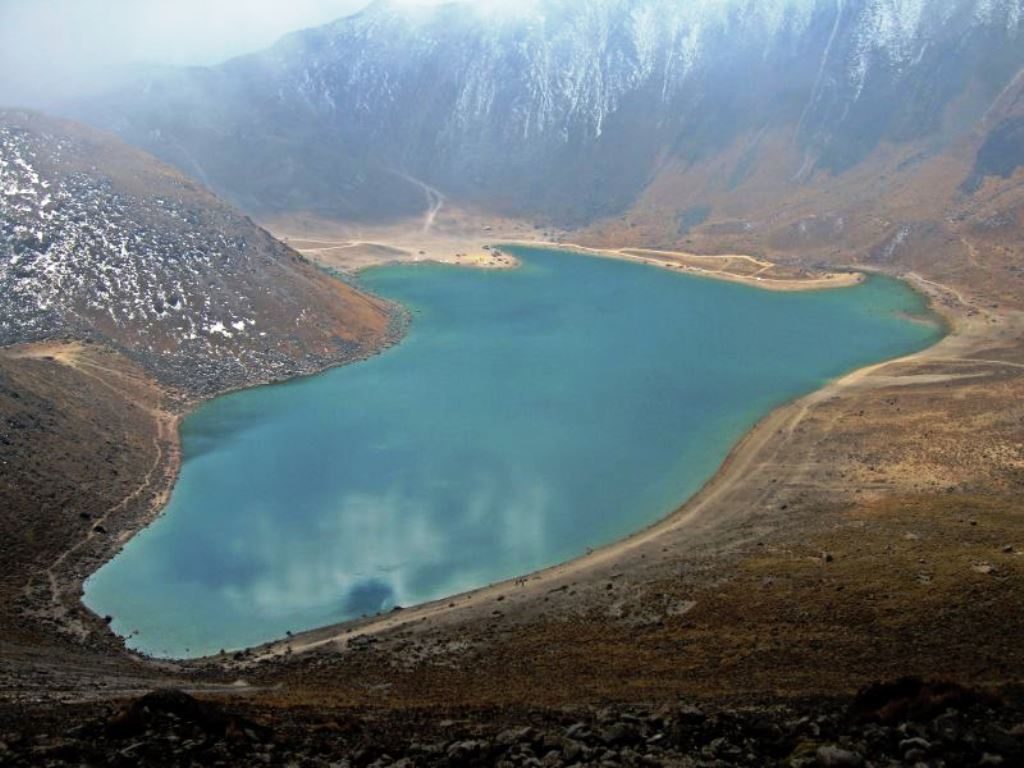 The Adventure Awaits
Our journey to Nevado de Toluca was a day filled with exhilarating Mexico hiking, picturesque viewpoints, and the joy of conquering new heights. 🥾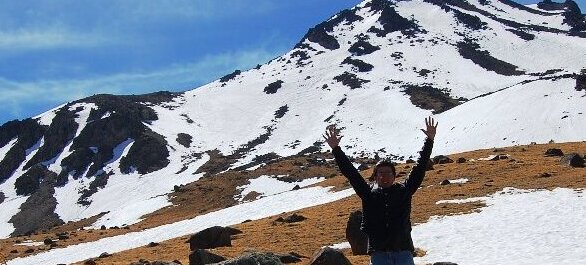 The Twin Lakes
The highlight of this expedition has to be the twin lakes. These bodies of water within a volcanic crater are a true natural wonder. Take a moment to absorb the tranquility of this unique place – it's a memory you'll cherish forever. 💧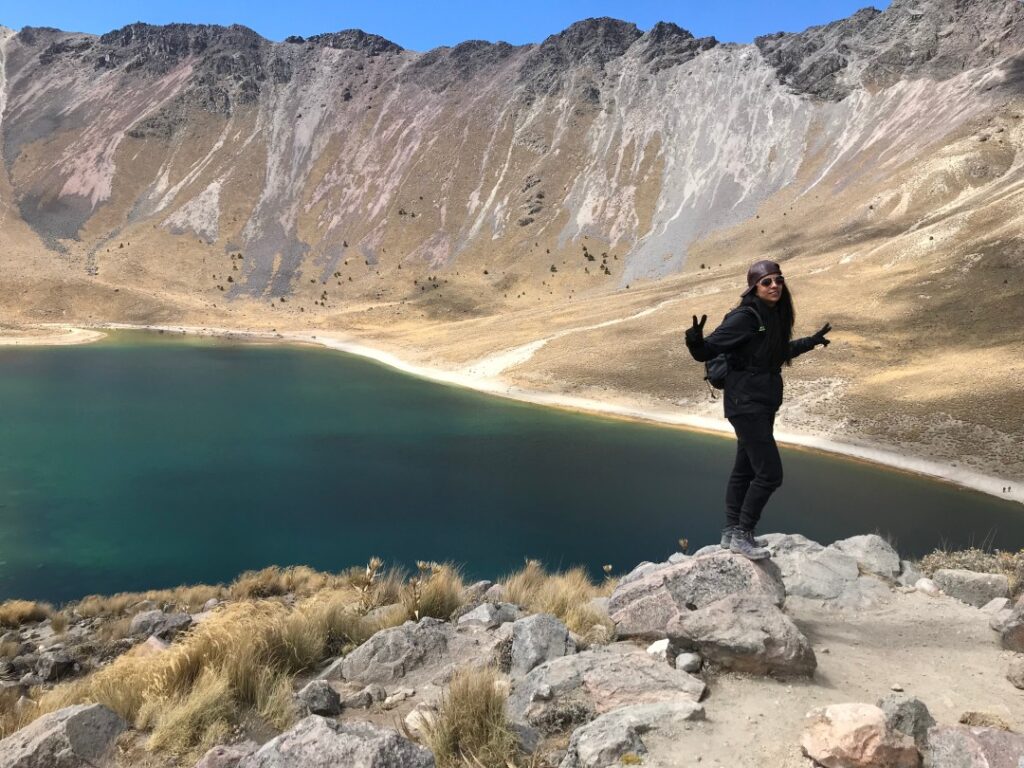 Join the Adventure
Ready to start your own Mexican hiking adventure? We can make it happen. Get ready to explore the Nevado de Toluca and create memories that will last a lifetime. 🌄
Pack your backpack, get on your hiking boots, and prepare for an experience like no other. Nevado de Toluca is waiting to be explored, and we guarantee you'll be left speechless by its beauty.
Check out our tours:
Conclusion
Hiking in Mexico doesn't get more thrilling than this! Our expedition to Nevado de Toluca with The Travels of BBQBoy and Spanky was a testament to the natural wonders this country has to offer for Mexico hiking. With its beautiful mountain landscapes, the twin lakes within an ancient crater, and the thrill of conquering new heights, this adventure is an absolute must for nature enthusiasts and hikers alike.
The twin lakes within the volcano's crater are a special gem, a place full of beauty that leaves an indelible mark on your heart. If you're seeking an unforgettable Mexican hiking experience, look no further. Nevado de Toluca promises you a journey filled with breathtaking views and a sense of wonder that only nature can provide.
So, gear up, prepare your hiking boots, and get ready to be captivated by the magic of Nevado de Toluca for your next Mexico hiking adventure. As well as The Travels of BBQBoy and Spanky, get ready to have the best hiking experience with us! 🏞️🥾🌟
Check out the section Hiking Tours Mexico City