Nevado de Toluca Mexico (The everything you need to know guide)
Have you ever heard about Nevado de Toluca, Mexico?
This is our complete guide to this incredible place.
I will cover basic important facts, tips and info.
So if you're looking to find the perfect place for your next hiking adventure, keep reading and het to knwow why Nevado de Toluca is an amazing option for you!

Brief Nevado de Toluca History
The Xinantécatl volcano or better known as the Nevado de Toluca is a huge-majestic volcano and an icon of the City of Toluca and of all of Mexico.
Since ancient times, it was a place of ritual ceremonies for the Matlazincas. At the time, people also called it a "sacred mountain".
The Matlatzincas called it Nro'maani Nechhútatá, which means "House of the God of the Waters".
Perhaps, this was due to the two lagoons that are in the area. In fact, their names are the Sun and the Moon.
There are different legends and curious stories that surround the volcano.
Therefore, get ready to live a mystical experience in an enchanting place that will make you connect with the Gods and with the pretty special aura that you may perceive all over the place.

Where is it?
This majestic volcano is located 43 kilometers southwest of the City of Toluca.
You can get there through the Toluca-Sultepec highway, passing through the town of Raíces with a detour to the volcano, traveling 18 kilometers of dirt road to the summit.
(Recommended to travel with a tour company, sometimes it is pretty difficult to get there).
Known since 1937 as "Nevado de Toluca" National Park and until the last day of September 2013, it ceased to be so to become a "Flora and Fauna Protection Area".
Nowadays, the surroundings of this place are part of different sustainable campaigns for the ecological care of this paradise for millions of hikers around the world.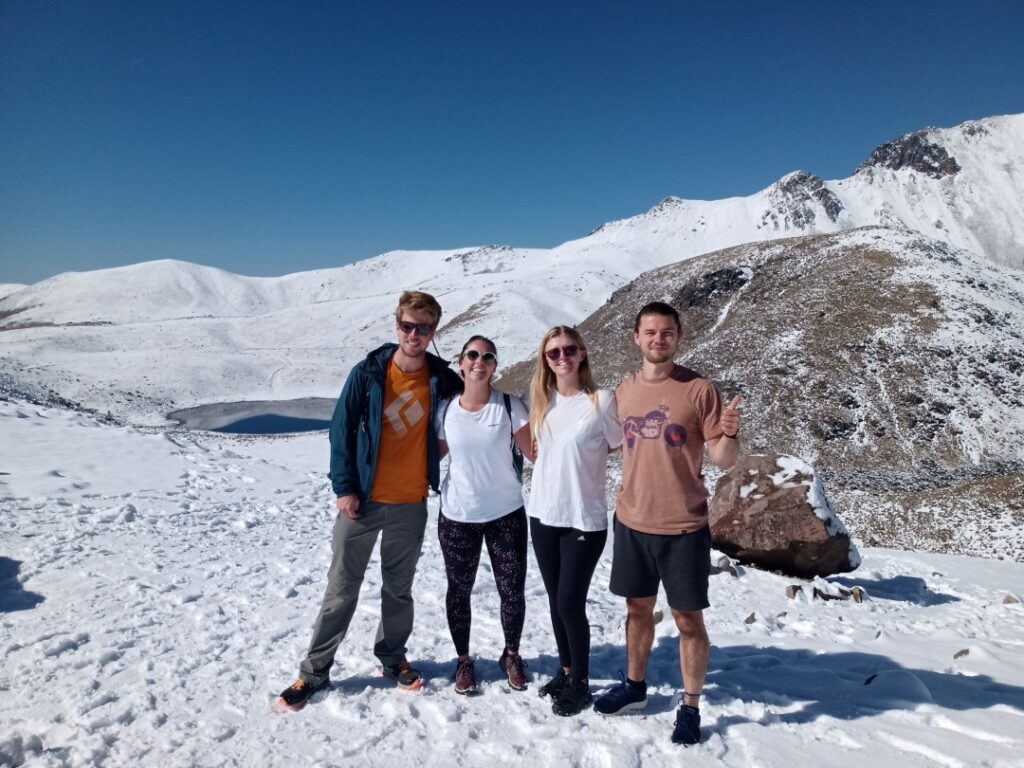 It is important to know that it is a place with protected areas, therefore, you must follow the instructions of the guides and the people in charge of the ecological areas.
All this is for the protection of the natural areas that embellish the landscape.
Always remember to take care of nature and the environment wherever you travel. Let's continue to enjoy the experience and adventure with responsibility today and always.
Why hike in Nevado de Toluca?
Many people are looking for information on how to climb the Nevado de Toluca, Mexico, and not die trying it.
Maybe it sounds very radical, but with the proper precautions and specialized guides, your experience can be unique and extremely safe. Actually, the advantages of hiking in this place are many.
Let's start with the fact that the scenery is unparalleled. There are spots where you can take Instagrammable pictures, do some trekking in specific parts, listen to the legend of the treasures that you may find in the beautiful lagoons, and practice some scuba diving (this is with a special permit).
Climbing the Nevado de Toluca…
To appreciate the scenery is an activity that requires some effort but is very worthwhile.
Enjoying the views while eating lunch, having a chat with passionate travelers, and listening to the sounds of nature is a unique and very special moment.
For any mountaineering lover, this place should be added to the list of mountains to climb along with mount fuji and other mountains as spectacular as this one.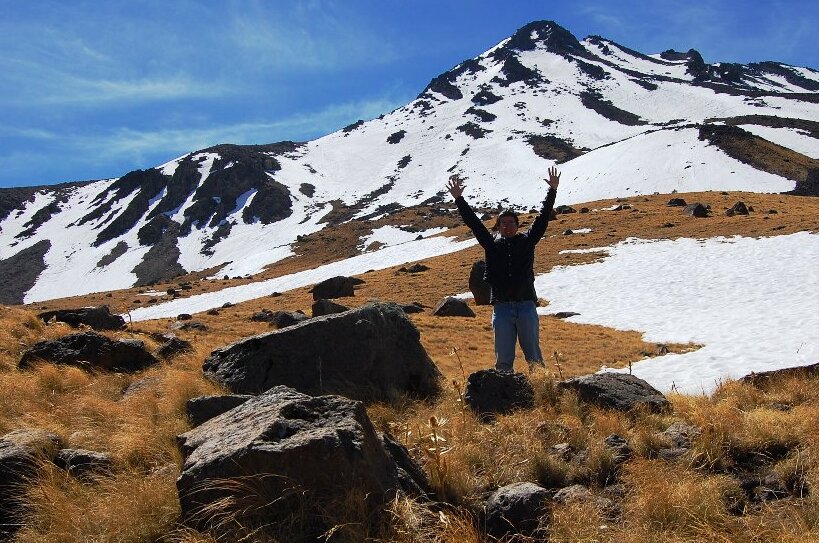 Best time to visit the Nevado de Toluca
This marvelous and gorgeous volcano can be visited all year round; however, the best time to visit it is in winter, from December to mid-February (Nevertheless, these months are when more people visit it. Therefore, take it into consideration).
You can appreciate the snow at the best time and the outstanding paradise that is in this place.
Who says Mexico has only beaches? If you love hiking, Mexico has incredible options to have the time of your life!
Clothing for the hike
Nevado de Toluca, with its icy enchantment, stands as a must-visit destination for hikers worldwide.
Embrace the chill with some comfortable clothes, and thermal accessories to stay warm and comfortable throughout the journey.
Good hiking shoes are essential for navigating rugged terrain, providing stability and protection.
As you climb, the sunlight reflecting off the snow can strain your eyesight. Remember to wear sunglasses to protect your eyesight and admire the beauty of the Nevado's landscapes without discomfort.
Once properly equipped, you're ready to witness the majesty of Nevado de Toluca. Definitely, the experience of conquering this natural wonder is nothing short of magical.
The atmosphere in every corner of this mystical place is something impressive that you have to experience at least once in your life if you like extreme adventures and hiking in the best places in the world.
The journey may test your limits, but the rewards are beyond compare. Take your time to absorb the grandeur and appreciate nature's marvels.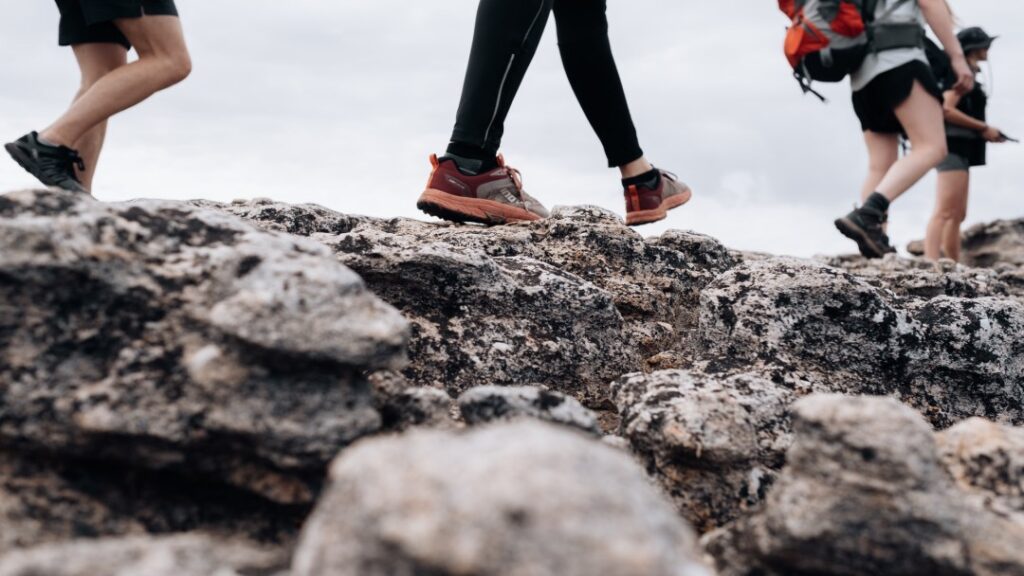 Other important info and tips
Plan your visit in advance.
Take water with you to hydrate yourself along the way.
Use sunscreen.
Always follow the piece of advice of your guide.
Do not carry too many things in your backpack, only what your guide tells you is necessary.
Bring lunch or some food to keep your energy up.
Be in good physical condition.
Do not take children under 15 years old (recommended).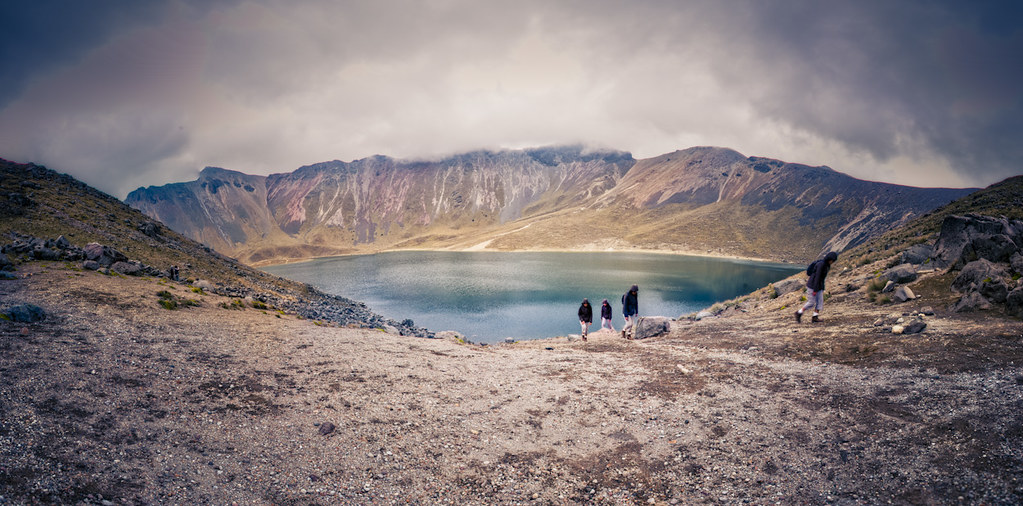 Conclusion
If you are a hiking and trekking fan, this place is one of the greatest options to experience. Many travelers are in love with this place due to its landscapes, and the places that surround the area.
The State of Mexico is a perfect place for having an unparalleled vacation with your beloved ones. Nevado de Toluca, Mexico, is a once-in-a-lifetime experience where you can watch the sunset or even dawn.
The Nevado de Toluca experience…
will leave you with stories to cherish, the warmth of shared experiences, and a profound connection with the beauty of our planet.
You'll return with a heart full of gratitude, knowing that you've embraced an extraordinary experience that will forever hold a special place in your heart.
With those moments, we are sure that you will want to return to this magical and mystical place. What are you waiting for living a phenomenal day trip in Nevado de Toluca?!
---
Check out the section Hiking Tours Mexico City