Cancun MX: Must-Do Activities
If you like strong emotions and you want to live a whole combination of adventures, Cancun MX awaits you. 
Here, we share with you the top activities to do.
Flyboarding
Snorkeling
Whale-Shark diving
ATV riding and more amazing activities...
You will love to experience them in your next Cancun adventure trip!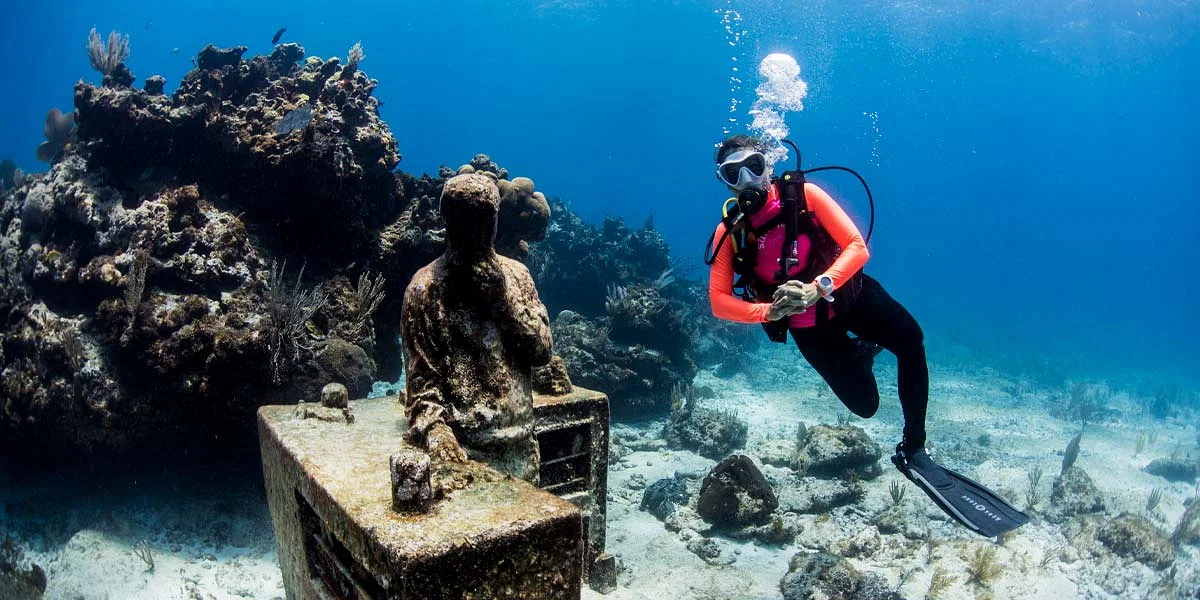 You're about to see the top 10 must-do activities that you will love in Cancun MX!
Saying this, here is a list of activities at Cancun you can not miss if you are feeling active and looking for adventures:
1. Bungee Jumping 🏆
There are different things to do in Cancun Mx., but there is only one bungee place in Cancun, and it is located in Playa Tortuga.
The jump is made on a 25 m platform and you can see the beautiful Caribbean Sea from the top.
Afterward, you can choose to submerge slightly in the sea after the free fall or just feel the adrenaline of the jump.
Check out our tour Mexico City to Cancun Tour (Puebla, Oaxaca, Chiapas, Yucatan / Private or Small Group / 15 Days)
2. Flyboarding
Flyboarding is the new adventure activity in Cancun. It involves personal hoverboard equipment adjusted to the feet and powered by two powerful jets of water.
Feel the excitement of flying from pirouettes and soaring through the air, diving, and jumping with the grace of a dolphin.
It is one of the most innovative water activities today and Cancun is one of the first tourist cities where you can enjoy the Flyboard.
Furthermore, among the equipment, there is a life jacket and a helmet. This prevents any possible injury, as well as structures that protect the ears, so there is no possibility of accidents.
3. ATV (All-terrain vehicles) riding
There are many Cancun MX adventures and activities, but not all are water-related. Get ready for an exciting adrenaline-filled experience in the heart of the Puerto Morelos rainforest.
In fact, you could be exploring winding trails riding a powerful 4×4 Can-Am Outlander, surrounded by beautiful natural landscapes.
In addition, to cool off after the action, take a dip in the crystal clear waters of an open-air cenote.
ATV Adventure tours in Cancun are one of the activities that invite you to a family-friendly experience that you cannot miss. An excellent option to enjoy vacations outside the wet activities.
4. Snorkeling
The crystal clear turquoise waters of the Mexican Caribbean have much more to offer beyond a day at the beach.
Snorkeling in Cancun is an adventure that does not require previous experience or preparation, just the desire to be in front of the marine species that inhabit the Caribbean Sea. This is one of those tours that is practically "mandatory" to experience.
You will see hundreds of fish of many colors and with a bit of luck, you may even come across huge rays and turtles.
Equally important, these adventure tours in Cancun MX start in the afternoon (so you don't have to get up early), and they last approximately two hours.
Check out our tour: Scuba Diving in Tulum for Beginners Private Tour
5. Whale-Shark diving
The best places in Mexico to dive with whale sharks are on the north and east coast of the Yucatan peninsula.
The main boat excursions and adventure tours are carried out in Northern Cancun, Isla Mujeres, Isla Contoy, and Holbox. Due to the fact that they are the main points where tourism in the Riviera Maya is concentrated.
One of the best adventures in Cancun MX is swimming with whale sharks between June and August, during the peak whale shark season.
Besides,
they feed primarily on plankton, small crustaceans, fish eggs, and some deep-sea-dwelling fish. Whale sharks have between 300 and 350 rows of teeth – that's about 3,000 teeth in all – but none of them could help them eat humans.
In fact, the largest fish in the world comes to Cancun during the summer months precisely because the area is rich in plankton at that time.
Swimming with these magnificent creatures that can measure around 32 ft and weigh around 12,500 kg, is one Cancun adventure you shouldn't miss.
If you want to swim but not with sharks, what about a mystical swimming experience in a Cenote? Check out our tour Sian Ka'an Tour (Muyil & Cenote / Private / 12h)
6. Ziplining
There are many adventure tours in Cancun that offer zip-lining activities. We highly recommend the ones where you can admire the beautiful Caribbean Sea.
Fly over the Caribbean Sea at a height of 30 meters, appreciating one of the best views of the island and feeling the fresh sea breeze on your face.
Ziplining has become one of the favorite activities for lovers of adventure tourism and nature. It allows them to feel the adrenaline and to live a moment of freedom safely.
This is also a way to enter the world of adventure, to later try something more extreme.
Check out our Cancun Jungle Tour (ATV's, Snorkel & Zipline / Private / 7h)
7. Kayaking
Another of Cancun's favorite adventure, and ecotourism activities: Kayaking. This tourist destination in Mexico will surprise you with paradisiacal beaches and a lagoon rich in vegetation and wildlife.
It is ideal to enjoy the environment, while you do physical activity, relax, and at the same time, you take care of the environment.
Kayaking is popular around the world wherever there are large open bodies of water to explore: lakes, bays, or the ocean. Moreover, It is open to people of all skill levels: from renting a kayak around a small lake to trips for months in complex marine conditions.
Especially in Cancun, you will find a calm sea without waves, perfect for kayaking.
8. Rappeling
The Riviera Maya Cenotes were sacred to the Mayan culture, and one of the popular Cancun adventures during vacations is jumping into the cenotes to swim in crystal clear waters.
And furthermore, cenotes also call for more extreme sports, such as "rappelling."
Rappel down to a cavern at a depth of more than 60 meters. It is an unforgettable experience, especially the cenote of Pac Chen and the most hidden corners of Aktun Chen.
Hopefully, these adventure options will help you expand your horizons with different ways to relax or stay active.
Enjoy the Cancun sunshine around the city and its surroundings with lots of different landscapes to explore.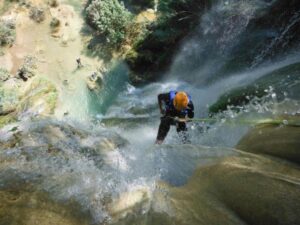 Check out our Riviera Maya Cenote Tour (Cancun & Riviera Maya / Private or Small Group / 9 Days)
9. Speed boating
This activity is a classic option among adventure people. Speedboats are fast, fun, and exciting, the best part is that it is an all-ages activity.
You choose where you want to go or if you just want to drive around. One of the most popular speed boating tours is in the Nichupté lagoon.
This ride offers a spectacular view through the mangroves and channels of the lagoon, driving your speedboat and admiring the beauty of the paradisiacal Cancun.
Nichupé Lagoon in Cancun
10. Dolphin swimming
Dolphins are one of the most adorable and intelligent creatures in the world. They are capable of following instructions and showing affection.
It is difficult to find someone who does not feel curiosity and respect for them.
As one of the top Cancun adventure activities, your experience with these animals will be memorable. In addition, as a local tradition, it has been considered a very versatile attraction
There are many dolphinarium options in Cancun where you can accomplish this joyful activity, so there are no excuses.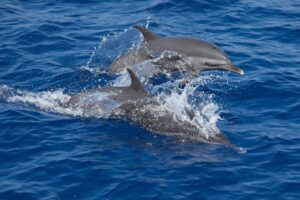 Conclusion
As you can see, there are different things to do in Cancun MX. Rainforests, lakes, delicious gastronomy, cenotes, beaches, and extreme sports. Definitely, you will enjoy everything that Cancun MX has to offer!
Tell us in the comment section which activity is missing and which one would you like to experience.