Adventure Bloggers: Top 26
Are you looking for some tips to make an awesome trip?
Here is our Adventure Bloggers Top 26 of 2022. They love to share their adventures, interesting facts, and pieces of advice in order to make you live an amazing experience wherever you go.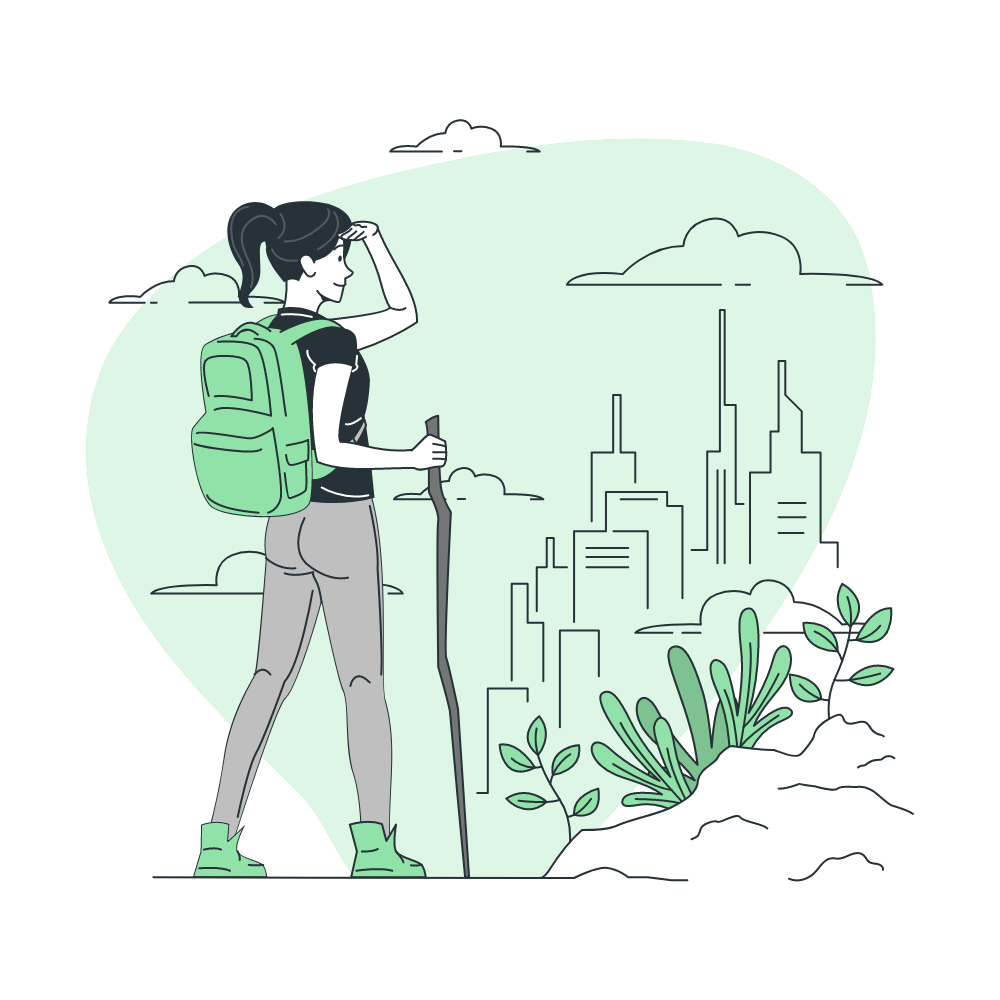 The Adventure bloggers are every time more famous, our top 2022 is here! We are extremely happy to close this year with a top 26 of the best adventure bloggers of 2022.
Hopefully, with this top 26 and with the info that the bloggers have, you may get ready to start that adventure you have always dreamed of.
Have a look at them and their blogs if you are looking for adventurers that can share some tips you were looking for.
The Adventure bloggers of 2022 are… *drums sounds* 🥁
1. Greg and Hillary (KINETIC KENNONS)
To start the Adventure bloggers top, we have Greg and Hillary. They are an American couple that is living and traveling around Mexico sharing their adventures on social media.
After living in Mexico for nearly six years, they have compiled quite an extensive knowledge base of all things! Greg and Hillary want to be a one-stop shop for resources for any destination in Mexico.
Whether you are looking to escape to the beaches of Isla Mujeres or explore the Copper Canyons, they have you covered with TONS of important information!
2. LydiaScapes
Meet Lydia Yang, a Singaporean trailblazer who traded her high heels for hiking boots. Leaving behind the glamour of the corporate world, she bid farewell to her international marketing career and luxurious hotel job.
Choosing a different path, Lydia embraced the digital nomad lifestyle, relinquishing the security of a steady paycheck for the pursuit of her passions.
Through Lydiascapes, she invites you to join her on escapades into breathtaking landscapes and uncharted territories. With expertise in digital marketing, Lydia shares her interests, while relishing the freedom to work remotely and satisfy her wanderlust. Get ready to explore the world alongside LydiaScapes!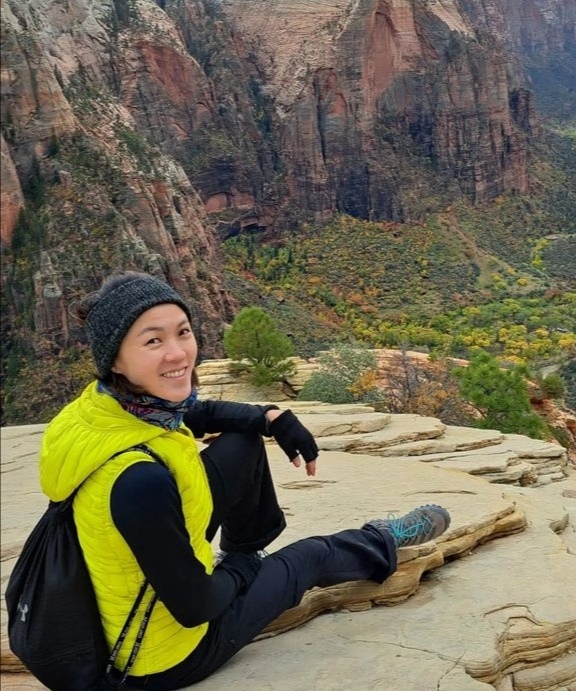 3. Maya and Michal
In our third place are Maya and Michal – nature lovers, adventure seekers, and active travelers. They say that the thing to be happy, all they need is some fresh air.
Even better if it's in the mountains. Maya and Michal love adventure sports and always try new ones. Their biggest passions are trail running, mountain biking, stand-up paddle boarding, skiing, ice skating, road tripping, and immersing themselves in new cultures and environments.
With their blog, they want to inspire you to live more adventurously, try new things, discover off-the-beaten-path places, and provide you with the best tips for your next trip.
4. Jurgen and Heleen
The Global Wizards are a family in pursuit of many dreams and adventures. After years of working long hours, it didn't feel right anymore so they decided to drop everything, quit their own business, sell their home, earn their money online, homeschool, and become an Adventure Bloggers family that travels full time.
Since late August 2018, they have been traveling the world with their two little girls, while homeschooling and working online on the road to make it all possible.
They say that always have taken 'strange' steps, and took decisions other families probably wouldn't have. They wanted to see more of their two girls and they were feeling 'stuck' in one location, a little bit lost in the "rat race"…
5. Anna
Anna is from Suffolk, UK. She describes herself as "a crazy dreamer with an insatiable desire for travel and adventure who could never settle for an ordinary life or conform to the norm".
After she graduated from college and 'sold her soul' as a corporate slave she started to feel like she was wasting the best years of her life behind a desk working for someone else's passions and dreams.
She thought that it could be more to life than that! So Anna started traveling after she quit her job and left the UK in December 2012 to follow her dreams of a life of indefinite travel – to make the most of her precious time on earth. Since then she traveled through much of India, Southeast Asia, Australia, and Europe. Visit her blog!
6. Olivia Christine
She's a writer, photographer, content creator, and outdoor and wellness travel expert with a blog.
Olivia wants to remind you we can create a life we love despite our and inspire people to prioritize travel and wellness, invest in experiences, and connect with the outdoors.
Olivia was diagnosed with lupus but this has never been an obstacle to finding her dreams!
She knows what it feels like to be unsure of how to start anew — especially as a Black Latina woman with cultural traditions that discourage women from straying from the expected. Nevertheless, she found joy and whole-body wellness in travel and she is here to arm you with information and motivation to do the same.
Her blog's mission is to empower women and BIPOC communities to live well, travel more, and get outdoors.
7. Brad McCartney
The website BikeHikeSafari was started by Brad McCartney who is an experienced long-distance hiker and bike tourer. His extensive knowledge of hiking and bike touring was gained from a lifetime spent on hiking trails. He completed thru-hikes on the Pacific Crest Trail, Continental Divide Trail, and Appalachian Trail. He also hiked the whole length of New Zealand on the Te Araroa.
Brad uses that knowledge to assist others in planning their thru-hikes with training presentations, exhaustive information guides, and expert gear reviews of ultralight hiking and backpacking gear. These reviews will give hikers the ability to safely and confidently go on any hiking trail anywhere in the world. He also loves bike touring and bike packing.
BikeHikeSafari is a combination of hiking gear reviews, gear lists, info on hiking trails, and bicycle touring destination guides.
8. Stefan Nestler
Stephan loves the mountains, adventures, and being on the road with an uncertain outcome. All the challenges for body and mind when you are climbing. He describes that standing on the summit close to heaven is feeling close to himself is being free…
He has been working as a journalist for over 30 years and as a sports editor for over 20 years. That's why he's often able to combine his passion for mountains with his profession. Stephan traveled to the highest mountains in the world and into the eternal ice. Turned from an adventure reporter to a reporting adventurer.
Follow his adventures on his site.
9. Cathy & Frank
This couple started to travel to feed their curiosity to explore the world and for new adventures. Cathy a.k.a. "Wildcat" is not your typical travel/adventurer. Whether it is traveling across the globe or exploring her beloved White Mountains of New Hampshire, her curious nature has led her to find adventure everywhere she goes.
Her blog RoarLoud was first started to chronicle the training and journey to the "Rooftop of Africa". Since that time, has expanded to highlight everything connected with the unique and fascinating adventures a Wildcat can find. She shares with her readers some tips, pieces of advice, and encouragement to find their strength and inner "ROAR".
10. Claire
One of our favorites Adventure Bloggers! Claire describes herself as a Brit abroad with itchy feet. Claire is a solo female adventure traveler and she started her blog to help women to travel solo and go on more adventures. When she was 34 sold all her worldly possessions that wouldn't fit into 3 boxes or her backpack and hit the road.
She started her blog Claire's Itchy Feet to inspire women to pack their bags and travel more. With no plans to stop anytime soon, she's always looking for her next adventure be it attempting to surf or climbing a volcano she'll try (almost) anything once!
So if you are looking for advice on solo travel, becoming a Digital Nomad, or destination and planning guides, visit her blog.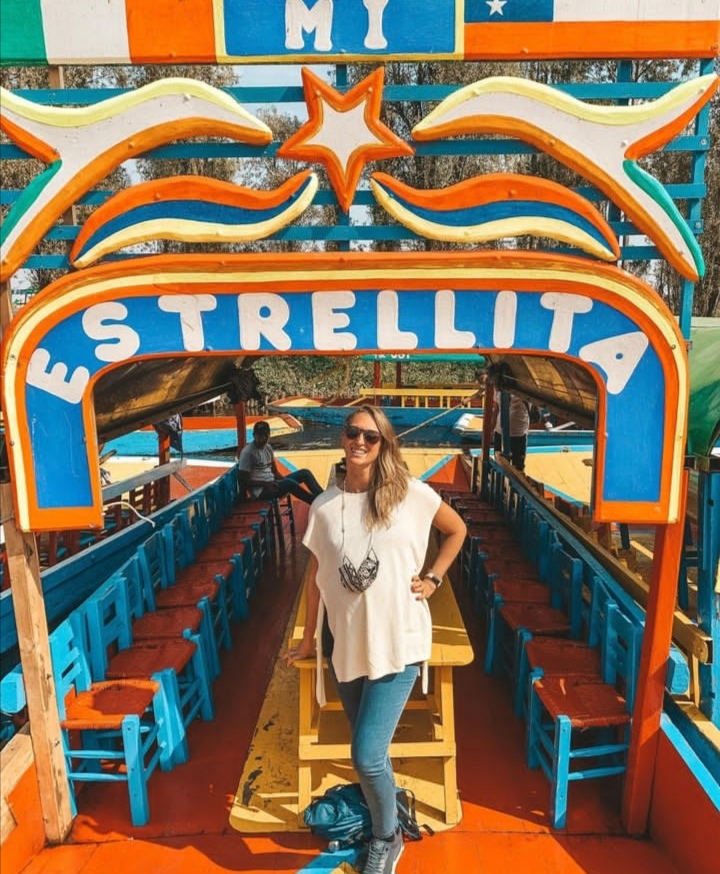 11. Andrea Kuuipo
She fell in love with the outdoors at an early age. But her passion for BIG adventure came as an adult. Standing on the summit of a mountain that she just climbed and waking up in her hammock to the warming sun brought her so much joy and clarity in her life.
Her love for nature grew every time she stepped outside and her adventures seemed to get even wilder as she traveled around the world.
What can you expect to see on her website? You will find that she learned a lot about traveling and living life outdoors. Also, you can find everything about hiking, biking, and camping. Sharing her adventures and writing helpful posts with her best tips and advice, she hopes it makes it easier for you to get outside and plan your adventure to Alaska and abroad.
12. Bilyana
One day Bilyana just decided that she wanted to start a travel blog where she can share her best tips, stories, and experience with you because she just loves traveling.
Bilyana is expecting to be able to inspire you to get out of your comfort zone, to travel more and worry less, and to follow your dreams. What will you find on her blog…? She'll be sharing with you her useful tips and tricks from her own experience and also her travel stories and recommendations.
You will find inspiration, tips, and more about traveling to destinations in Europe, Asia, Africa, and the Middle East. Adventurous and not adventurous stories from her trips. Reviews of the places where she is staying and the resources she is using. And more interesting and helpful information for you.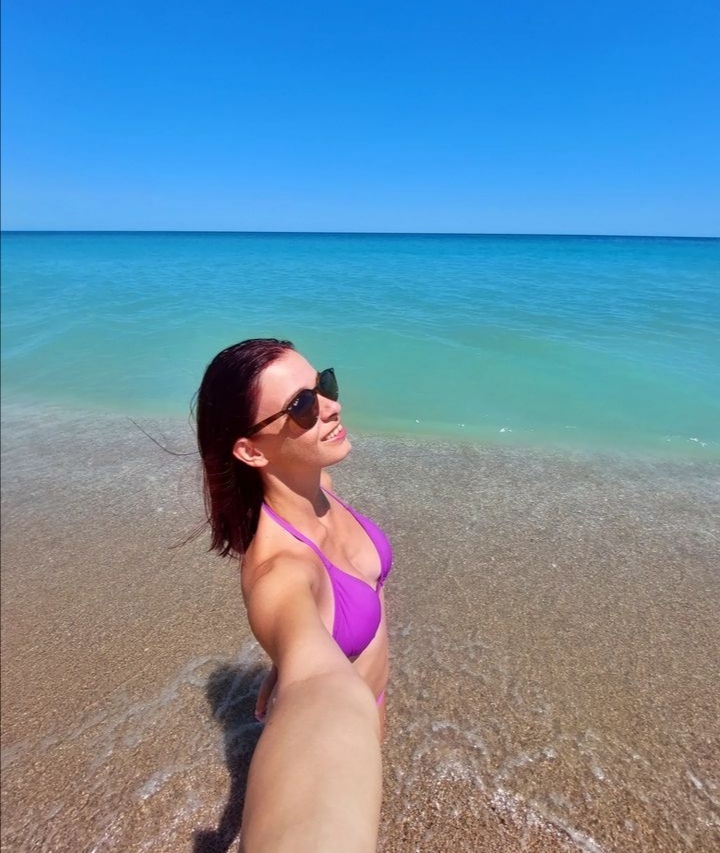 13. Emily Rose
Emily borns and raised in Minnesota she always dreamed of traveling around the world. She worked professionally as an actress but she was always thinking "Someday I would get to travel the world."
Finally, she had decided she'd waited long enough. Her passport had almost expired and she hadn't even used it! So Emily embarked on a three-week solo trip to Europe with just my backpack and a very tight budget. And that's how history begins…
When you visit the blog written by Emily Rose "The Wanderlust Rose", you can find resources for travel jobs, epic adventures, and photos to fuel your wanderlust! As a dedicated traveler, she's on a journey to see as much of the world as possible. Sometimes solo, sometimes with friends, and sometimes working around the world.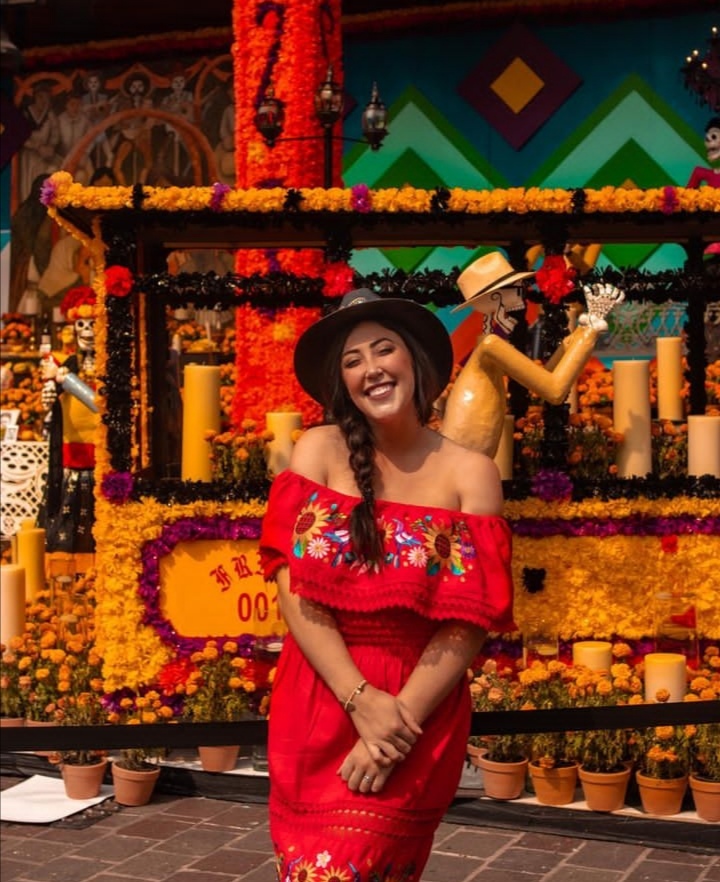 14. Patrick
Patrick used to sit inside all day. No outdoor adventures. No clue as to what lay outside his city. That all changed when he went on his first hike. Taking that first step, he loved it instantly!
He was afraid of heights but he decides to face his nervousness. He took a breath and said yes to trying rock climbing. It didn't get any less scary, but that experience make him learn more about himself in those first few climbs than he had ever learned before. He found out after a while that also really loved getting people outside and out of their comfort zones.
He noticed that he loved doing adventure activities so much then he decided to change his lifestyle to accommodate a change. His mantra is: "Adventure over money. Time over possessions."
If you feel like you want to do awesome things in the outdoors but don't know how or where to start, it's here on his website!
15. Anais Martinez
Anais is a Mexico City-based professional eater and culinary tour guide whose days are spent roaming the city streets in search of the best places to eat & drink.
She's a graduate of one of the most prestigious gastronomy universities in the country, where she studied everything from food history to regional cuisine, administration, and food science. As a food tour guide in the city for the last nine years, you can trust that she knows the food and its history, the cafes and their baristas, the bars and their bartenders, the tacos and the taqueros.
You can read more about her on her blog!
16. Alex Wittman
When it comes to having big adventures on a small budget, no one does it better than Alex. Five years ago, she moved to Spain with less than $1,000. Since then, she lives abroad and travels the world.
From money to the inconveniences of ex-pat life, you can always count on Alex to keep it real. Her blog has great recommendations to start a new life in Mexico as a resident. She wants to help you tackle your bucket list regardless of what you have in your bank account. are you in?
17. Tomiko Harvey
Tomiko has established herself as one of the most recognized Black Travel writers and top champions of diversity in the travel industry.
With eloquence and a measured ability to examine often-divisive issues such as race, class, wealth, opportunity, and poverty, she invites audiences to delve deeper into why destinations and brands alike overlook the value Black content creators bring to the table.
Furthermore, she asks the hard question of how we change the narrative on how both Black travelers and Black content creators are perceived.
18. Susan
Susan is the founder of Brooklyn Tropicali – a travel blog focused on creative travels for creative people. The emphasis is on the region of Latin America, encouraging creative professionals to seek out and learn from master artisans such as weavers, ceramicists, painters, chefs, and more. She is also a social media manager and consultant for small businesses and startups!
She has been traveling to 20 countries, many of them in Latin America. She's a huge believer that returning to places that you love can teach you the most about the world and yourself.
Susan spent tons of time all over Mexico, with the largest chunks being in Oaxaca and Mexico City. Spent time in all of Central America, with large chunks in Nicaragua and Panama, and many return trips to Guatemala. Also, she traveled through Colombia, Ecuador, and Peru for months at a time, and am still eager to return.
19. Tania & David
Tania and David are passionate about traveling, for a few years travel has been the way they live. In their blog, we have all the details looking to help you plan your own trips.
They like to break routines by venturing out into the unknown and getting to know new places, people, and ways of living. They write travel guides for each destination they visit. No doubt you will find excellent recommendations for your next destination on their blog.
20. Laura Bronner
Laura Bronner, AKA the Eternal Expat. In the last 13 years, I've lived in Switzerland, New Zealand, Australia, South Korea, England, Mexico, and now, Lithuania. She wants to show you that a life of travel doesn't require a ton of money or all that much bravery. She has been doing it for all this time without either of them.
Currently, Laura Bronner is living in Lithuania. Nevertheless, she lived in Mexico for many years, more precisely in Mexico City and Baja California.
Besides her blog, check out her YouTube channel for hundreds of great Mexico YouTube videos, filmed all over the country.
21. Shelley
She spent a year as a solo female traveler in Mexico before ultimately settling down in Merida in July 2019. Shelley started this website to help travelers like you plan the most epic Merida trip.
Known as the Safest City in Mexico and the Culture Capital of the Yucatan Peninsula, Merida provides a different experience to nearby Cancun and Tulum. Visitors seeking amazing food, beautiful nature, and rich Mayan culture will fall in love with Merida — just as Shelley did!
22. Emily Luxton
Emily Luxton grew up in Weymouth, a small seaside town on the South Coast of England, but for as long as she can remember she wanted to travel. It took a long time for her to actually realize that dream, but ever since she did, there's been no stopping me!
This blog is all about helping other travelers – especially solo female travelers – to plan their adventures.
Emily has destination guides to help you plan and in-depth foodie guides so you know what to eat! She hopes to help you to get inspired and excited about traveling.
23. Cameron L. Martindell
Cameron Martindell is a freelance adventure travel and expedition writer, photographer, and filmmaker who is always "Off Yonder: Seeing the world for what it is." He has been to all seven continents and lived on five of them.
These years of world travel have helped Cameron speak fluent German and delve into Italian, French, Nepali, and Japanese. He also wields a smattering of survival phrases in half a dozen other languages. If you want to know more about him visit his blog!
24. Family Adventures in the Canadian Rockies
Tanya is the mom of this adventurous family. They live in Calgary, Alberta, Canada. This family has the spirit of adventure bloggers at its very best!
They make it a priority to get out to the mountains almost every weekend. You can find them hiking, scrambling, and climbing mountains. For one of his last destinations changes the mountains to the beach visiting Cancun, Mexico.
25. Lena
At 17 Lena left home for her first major life-changing experience – studying abroad. Having a European Schengen visa opened up a lot of traveling possibilities, as it was so easy to go from country to country. Little by little that turned her into the "travel junkie" that she is today.
She started traveling heavily in 2013 and slowly built up all her excitement into a Travel Monkey Blog. It's there to keep her memories alive and to share the lessons Lena learned while taking this amazing journey so that you don't have to make the same mistakes.
Lena describes herself as a part-time traveler and a full-time dreamer.
26. Chloe
Chloe loves traveling around the world and sharing stories and memories from her trips, as well as helpful travel advice so that you can follow in her footsteps. Not sure where you fancy going? Have a look at her blog!
---
Which adventure blogger got your attention? Which adventure bloggers are missing?
What do you think about our top 26? Do not hesitate to comment below!