Mexico City Is Dangerous? Transportation Checklist For Moving Around Safely
Are you planning to visit Mexico City but not sure about how to move around this city safely?
Which are the options for transportation in Mexico City?
Which are the cheaper, the easiest to use, and the ones to travel more like a local?
Keep reading this article and live the safest and most amazing experience in Mexico City!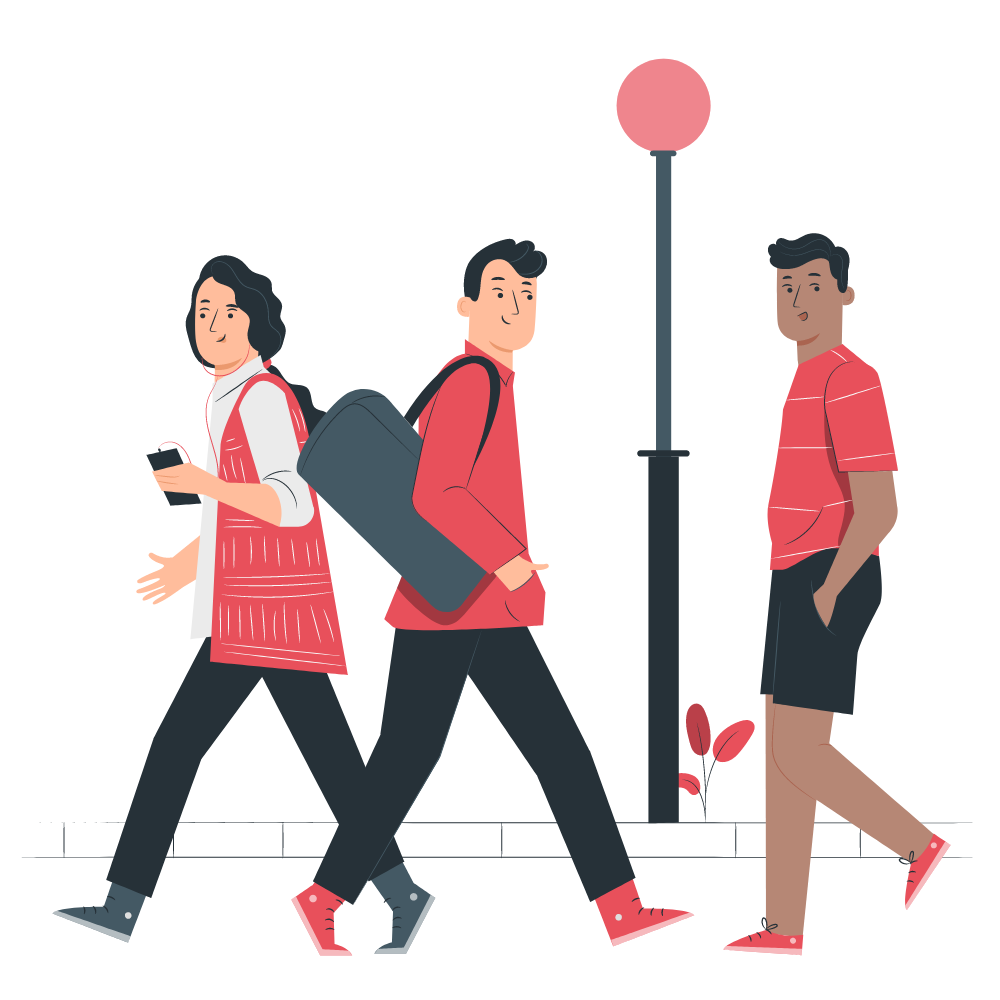 If you are looking for tips for moving around in Mexico City safely, here are some ways of transportation tips that may help you out on your mission:
If you are ready to learn how to move like a pro in Mexico City, let's start with your training to become an expert in the transportation of this enormous city!
Why Travel to Mexico City?
Mexico City is currently one of the largest population centers in the world. Officially, the city itself has a population of around 9 million inhabitants, while the whole Metropolitan Area reaches more than 21 million inhabitants.
Over the years, the metropolis has become so huge that it can easily overwhelm an unprepared visitor. But don't worry – here is our simple guide on how to move efficiently and safely in huge but still incredibly beautiful Mexico City. This city enchants everyone that wants to explore a destination full of tradition, gastronomy, and culture.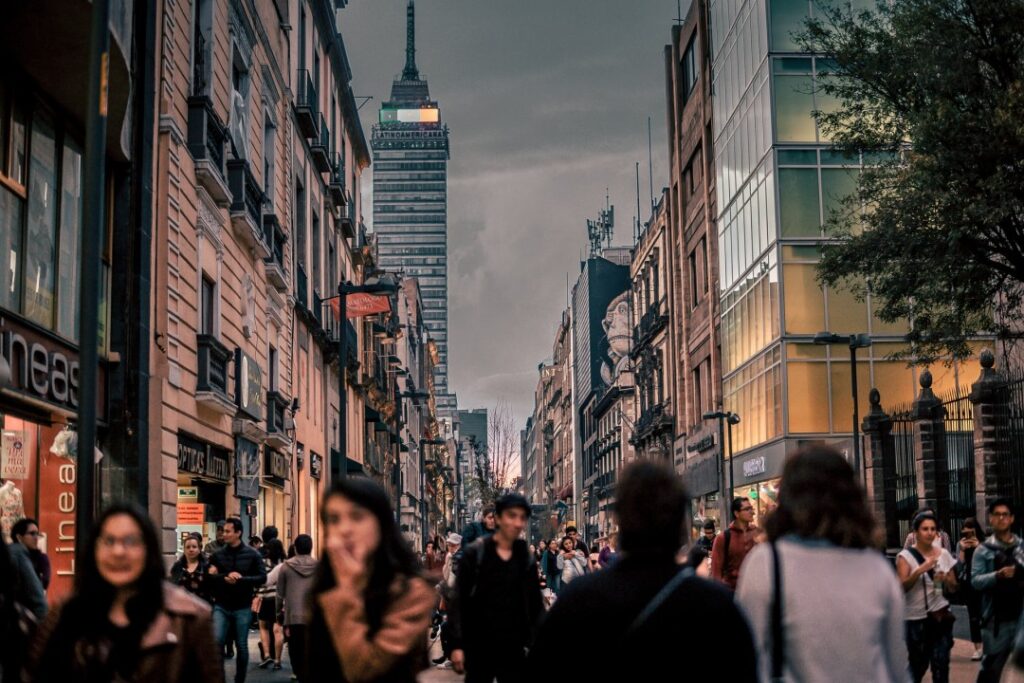 There are lots of prejudices around Mexico City. Nevertheless, we are going to share always the best with you to make you feel comfortable, safe, and most of all, extremely satisfied with your adventure. Perhaps, you are going to change your mind completely if you think Mexico City is dangerous after this
1. Metro
Metro (subway) is one of the most effective ways to move around Mexico City, especially for longer distances. This is due to the fact, that unlike other transport (buses, trolleybuses, taxis) it is not affected by the traffic that is so common in this place. Moreover, owing to ubiquitous cameras and police at each station, it is also the safest means of public transportation.
Its main components are railway trains moving mainly underground. The system includes 12 lines connecting the main areas of the city.
You should use the metro carefully due to the fact that pickpockets are constantly working there. In conclusion, despite its esthetic imperfection, the metro is perfect to get around the city. In the daytime, the main highways are constantly suffering from traffic jams, and the metro will be much faster than a taxi.
Metro operation hours:
Monday to Friday – from 5:00 to 00:00;
Saturday – 6:00 to 00:00;
Sunday and public holidays -7:00 to 00:00.
Ticket price – 5 pesos
2. Metrobus
The Metrobus appeared in 2006. Traffic is carried out via a bus line along Insurgentes Avenue – a boulevard about 70 km long.
Similarly to the Metro, in Metrobus, there are 6 lines that cover a total of 120 km around the city, and you can also commute between lines with only one ticket. If you're not in a hurry and want to enjoy the urban landscape, this is the best option for you. If you are not sure to use the subway (metro) and still think Mexico City is dangerous, you can try first the Metrobus.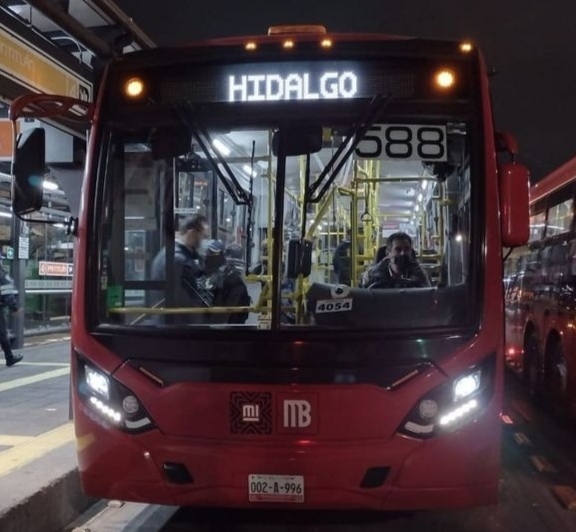 All Metrobus buses are tracked in real-time by Mexico City's police department, and also it has security cameras so you can feel safe by using this transport method. Unlike the Metro, this transport is all around the streets, therefore the traffic may delay your carry.
Mexico City's administration is implementing a new payment method for Metrobus, so you can access it with your debit or credit card. Actually, in Line 1 -the most important line currently- you can use that payment method by simply putting your credit or debit card on the pay machine.
Metrobus operation hours:
Monday to Saturday – from 4:30 to 00:00;
Sunday and public holidays – from 5:00 to 00:00.
Ticket price – 6 pesos
Both Metro and Metrobus are the most effective means of transportation around the city. However, during rush hours, those are normally crowded. Therefore, tourists should rather avoid Mexico City's metro system from 6:30 to 10:00 and from 16:30 to 20:00.
3. Light Train, Trolleybus, and RTP's Buses
Light Train
Tren Ligero ("Light Rail") is a continuation of Mexico City's metro system. It connects the southernmost metro terminal with the Xochimilco district.
Its route begins at the Taxqueña terminal, a very famous bus station, and ends in the southern part of the city, in Xochimilco. The distance it covers is about 13 kilometers and it has 16 stations, one of them being the Estadio Azteca.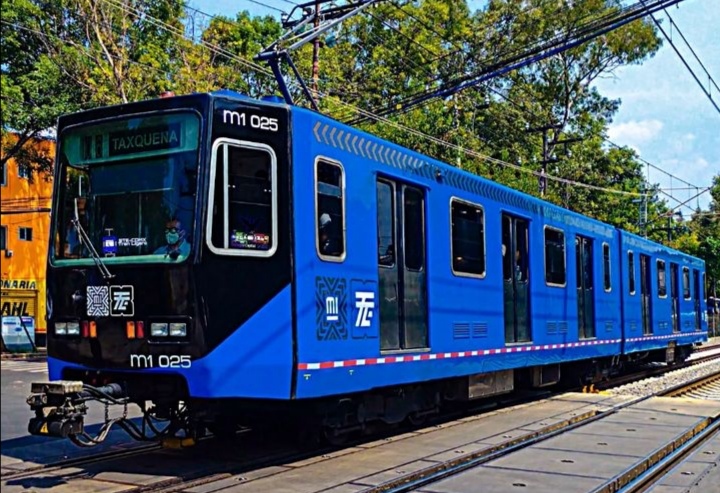 Like the Metro, in this light train, there are police officers in each station and of course a security camera system in each unit. Traveling here is also the safest to use in this huge city. Also, if you have a concert ticket at the Estadio Azteca (Azteca Stadium) or just a ticket for a soccer game, the Tren Ligero is sure the best option for you.
Light train operation hours:
Monday to Friday – from 5:00 to 00:00;
Saturday – 6:00 to 00:00;
Sunday and public holidays -7:00 to 00:00.
Ticket price – 3 pesos
Trolleybus
Using the bus in central touristic neighborhoods (e.g. Polanco, Reforma, and Roma) generally would not be a problem, but taking it to more remote locations you may feel a bit doubtful however, the level of safety in the Trolleybus is also incredible. Each bus has camera systems and assigned bus stops.
There are 9 lines of trolleybus available for you to use at any time. Some of them are really useful if you're looking for Bus Centrals such as Central del Norte (North Bus Central) or Taxqueña, or even if you only want to go to areas further away from the city center.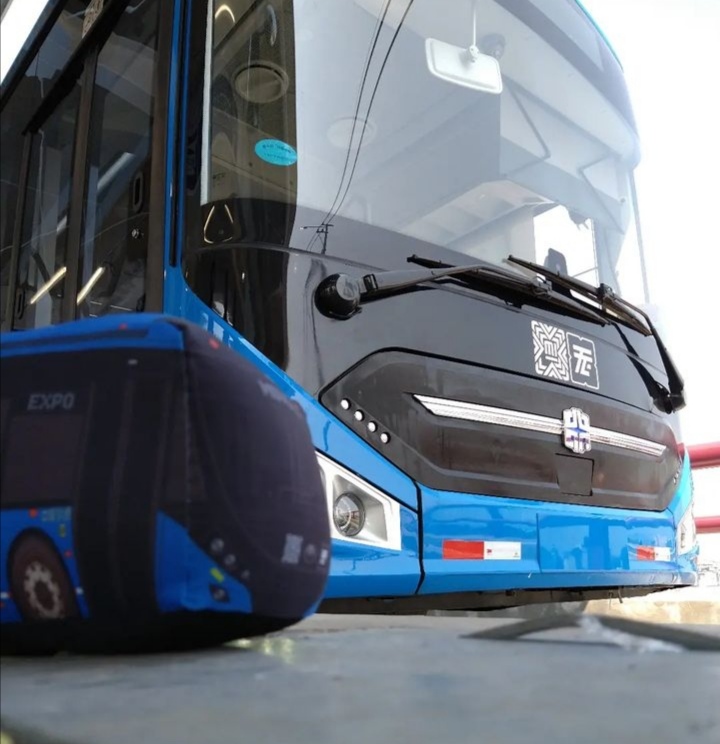 Trolleybus hours and prices vary depending on the line since some travel shorter distances. Despite that, Trolleybus is a safe, cheap, and easy way to move long or short distances in Mexico City.
Trolleybus operation hours:
Monday to Sunday: 5:30 – 23:30 (it can vary depending on the line)
Ticket price – from 2 pesos to 8 pesos (or more)
In the city, there is a wide network of public and private road transport services between the main areas. Despite being a rather convenient and cheap form of transport it is, however, very crowded during rush hours.
Red de Transporte de Pasajeros (RTP)
The Red de Transportes de Pasajeros (Passengers Transport Network in English) is a bus fleet designed to transport all users around the city, but uttermost to zones far away from the city center or to areas where Metro or Metrobus can't go.
The RTP system has more than 100 lines to travel all around the city. You can imagine this as an extension of the Metro since in most of the subway terminals you can find an RTP bus stop to get to your destination. And of course, as part of the Metro System, RTP buses have cameras on each bus to guarantee security to users.
You can click here to see all the available routes.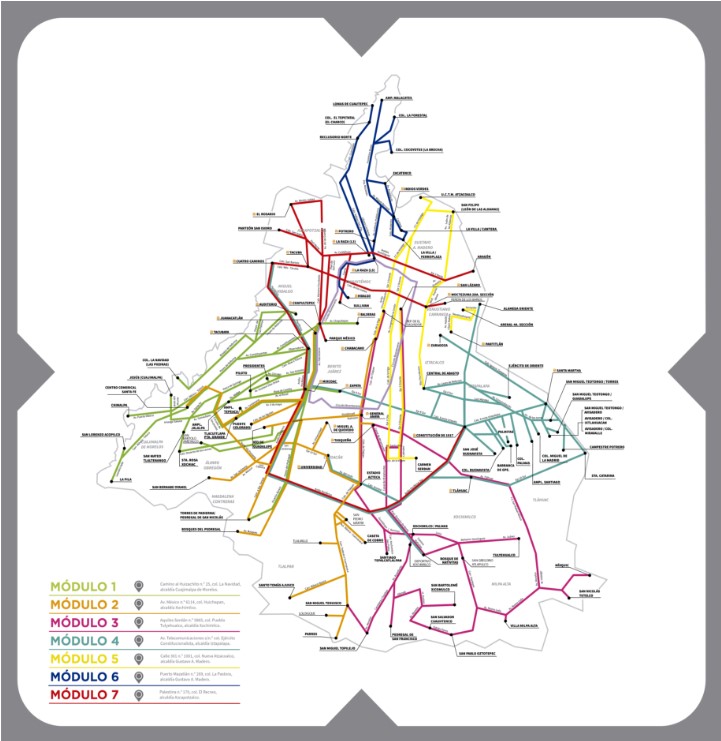 Actually, most citizens use more than 2 combined ways of transport: RTP and Metro, trolleybus and Metro, etc.
RTP buses sometimes have an option for express travel, which means the bus will only make a few stops to get to the destination faster. Also, some buses are eco-friendly, definitely the best option to take care of the environment.
Please note the hours and prices vary depending on the line. For larger distances, the price can increase, as an example an RTP going from Santa Fe to Estadio Azteca (25km) costs $20 pesos.
RTP operation hours:
Monday to Sunday: 5:30 – 22:00 (it can vary depending on the line)
Ticket price – from 4 pesos to 20 pesos (or more)
To use any of the 5 above-mentioned means of transport, you can pay with cash or use a rechargeable plastic card. You can buy the card from vending machines at Metrobus stops. If you plan to use Mexico City's metro system quite often, we suggest buying a rechargeable plastic card.
4. Bikes
Currently, bicycles have become increasingly popular in Mexico City. The government actively supports this trend and continues to allocate funds for new bicycle routes. As a result, there are also bike rental services, especially in the central districts.
Among them, the most widespread are probably Ecobici and Dezba. Ecobici has currently the widest network of bike stations. Dezba, however, operates mostly in the city center.
Mexico City has 170 kilometers of bicycle path, 9000 bikes, and 687 bike stations where you can pick up and drop off one. Ecobici is owned by Mexico City's government while Dezba is a private company with electric bikes, in both cases, you must own a debit or credit card in order to use it.
To use Ecobici or Dezba you'll be required to register on their apps, an official and up-to-date ID, a credit or debit card, and your personal information.
Ecobici operation hours:
Monday to Sunday – from 5:00 to 00:30;
Rent price: per hour – 50 pesos
Rent plan: 1 day – 128 pesos / 3 days – 234 pesos / 7 days – 391 pesos / Annual plan – 521 pesos
Dezba bikes operation hours:
Monday to Sunday – from 5:00 to 00:00;
Rent price: 2 pesos per minute
5. Private Transport
Taxi
Most taxis in Mexico City have taximeters and normally represent quite an affordable form of transport, especially on shorter distances. However, if possible, avoid dealing with unlicensed drivers (normally you can see the license on the back door). There are many prejudices surrounding city transportation saying that Mexico City is dangerous even for taking taxis.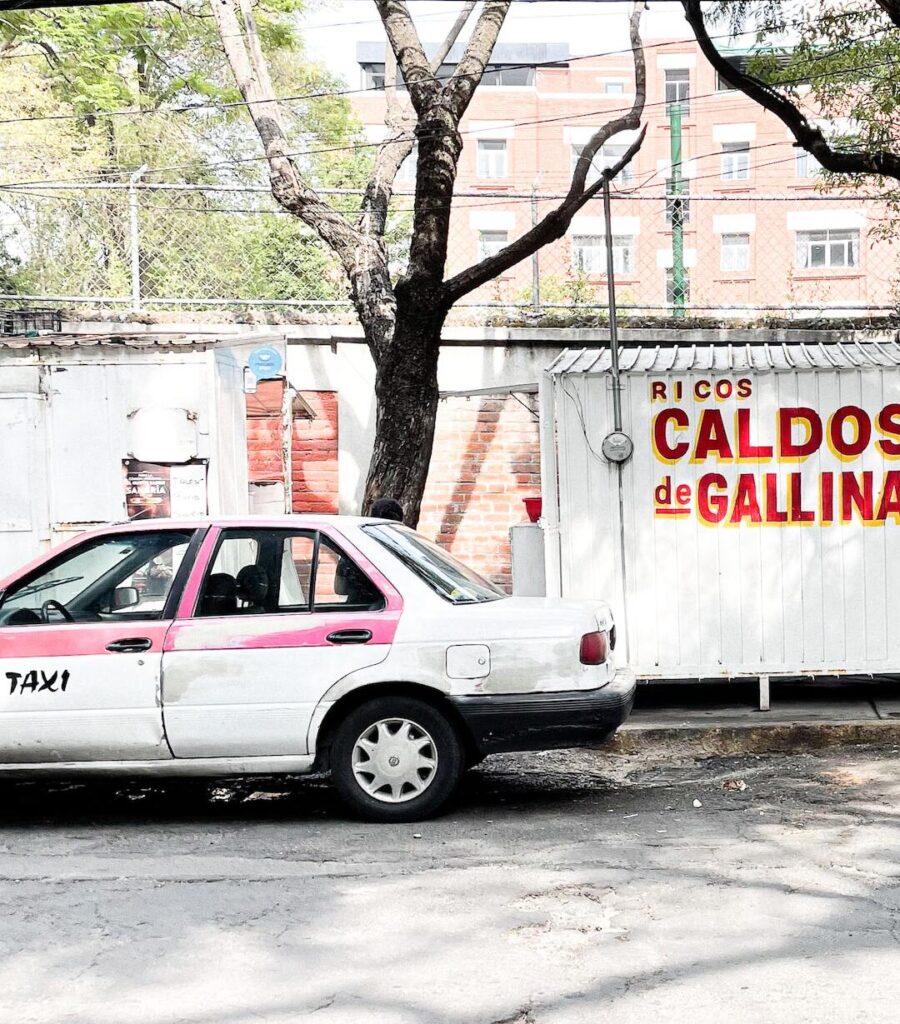 Nevertheless, before starting your trip, it is also recommendable to make sure that the driver uses a taximeter. If (s)he doesn't and you are still OK with that, agree on the price in advance to avoid unpleasant surprises. If you feel that the price is too good to be real, you better refuse the service, and find another car or use a car-hailing service like Uber.
In some subway terminals, there are taxi spots (taxis de sitio in Spanish), in which drivers are only meant to pick up from that spot make the trip and then return, so it's a really safe place to take a ride.
Taxi operation hours:
Monday to Sunday – all-day
Fee price:
During the day – $8.74 pesos start fee, then $1.07 pesos for 250 meters or 45 seconds
Night fee – from 23:00 to 6:00 – a 20% additional to the normal fee
Uber and DiDi (Car-hauling services)
Currently, Mexico City like any modern metropolis has a wide variety of car-hailing services. Those would probably be your best choice in terms of comfort, safety, and price. All of them are normally significantly cheaper than taxis (especially for longer distances of over 2 km) and offer the highest level of safety among all the above-mentioned means of transport.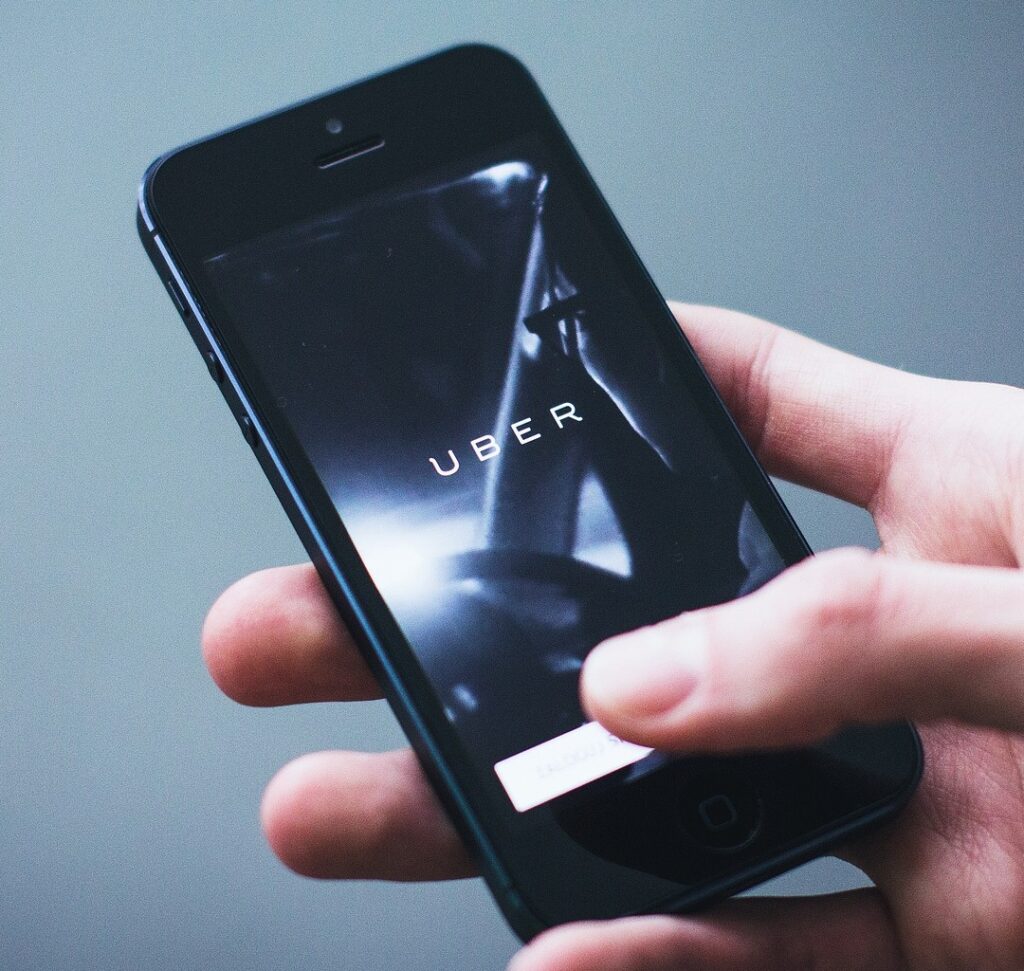 Nowadays, there are around 5 competing car-hailing companies in Mexico City. They mostly have similar prices but different numbers of drivers.
From our experience, we would recommend using one of the 2 biggest ones – Uber or Didi. Both with good prices and huge fleets of cars that will arrive quite quickly at your place. Didi is normally a bit cheaper, but Uber offers a bigger variety of tariffs. E.g. Uber Pool allows sharing the price of the ride with another traveler, while Uber XL offers bigger cars for up to 6 passengers.
Car-hauling operation hours:
Monday to Sunday – all-day
Fee price – it depends on the offer and demand of users in the app
Check out our tour: Service of a Private Driver in Mexico City
Bonus: What are Some of the Safest Tips for Traveling in Mexico?
Our tips will let you have an awesome experience without any problems. Here are some safety tips for traveling in Mexico:
Make some research about the places you want to visit
Backup your passport and ID
Don't wander off too far from the main streets
Take advantage of the currency conversion rate
Check out Mexico City's Metro System Map below to locate the best route
Conclusion
So now, after reading this article, you should be able to move around Mexico City safely, efficiently, and totally like a local. Each of the transports that we discussed has its own pros and cons and thus should be used based on your needs, situation, and destiny.
From public transportation, our top choice is the metro due to its relative safety, low price, and high speed. In terms of safety and comfort, we would recommend car-hailing services. Sometimes, the quickest and most efficient would be a combination of both.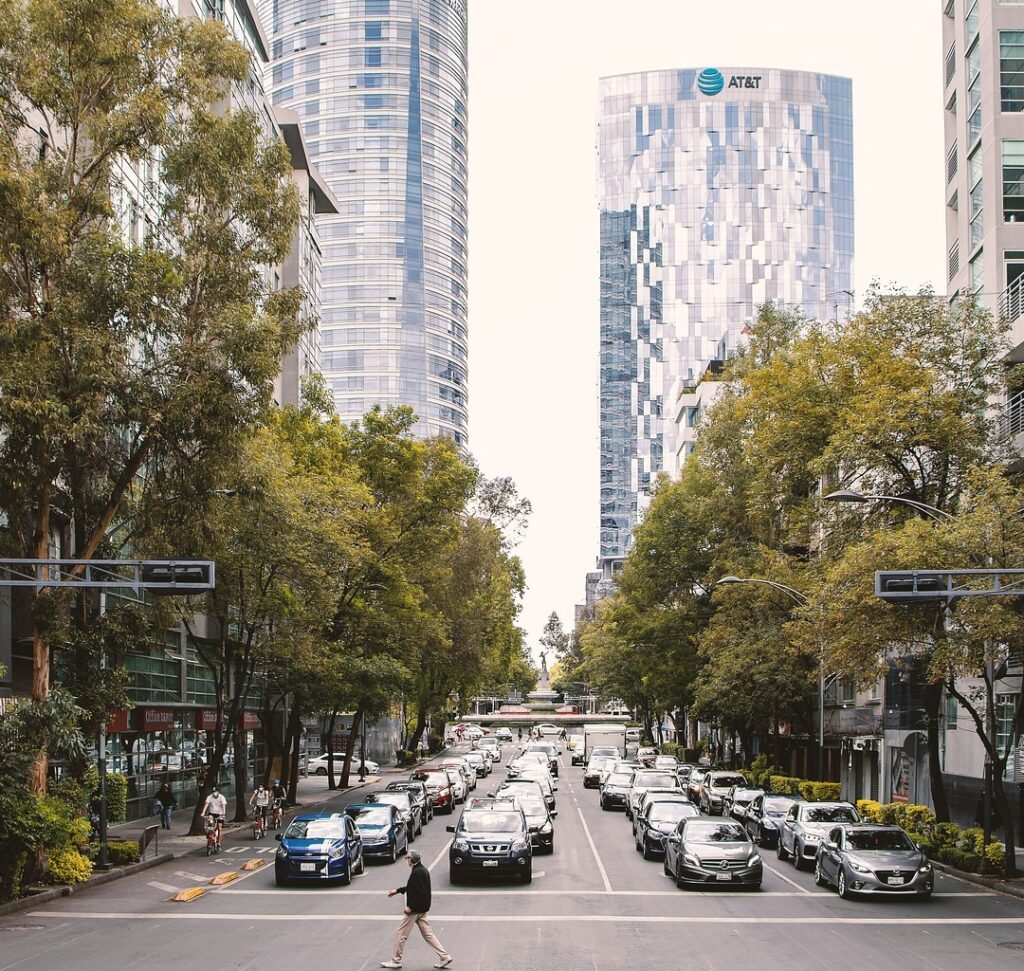 ---
Mexico City is Dangerous? That's the question that many travelers asked every time they want to visit Mexico City. In fact, there are many prejudices about this place that can frighten anyone, even the inhabitants of the city.
Well, now you know how to move safely to Mexico City. What about your experience of traveling here? Are you still thinking Mexico City is dangerous? Maybe there is still something we need to add? Or do you have useful advice that can help our readers? Whatever it is, feel free to write it in the comments!
Check out the section Mexico City Tours