Things to do in


Los Cabos

Destination Video
Understand
Los Cabos is a city located at the southern tip of Mexico's Baja California Peninsula. Here, the Sea of Cortez meets the beautiful Pacific Ocean. This popular tourist destination offers a unique blend of natural beauty, cultural richness, and modern amenities. All of these make it the perfect place for spending wonderful vacation moments. Trust us, there are many things to do in Los Cabos. Indeed, this place is a once-in-a-lifetime experience for every adventurer!
Los Cabos has beautiful beaches, crystal-clear waters, and year-round sunshine. You can enjoy different water sports, such as snorkeling, scuba diving, and deep-sea fishing. One of the most popular activities in Los Cabos is whale watching. Every year, humpback whales migrate to the area to breed and give birth. You can have an unforgettable opportunity to witness these majestic creatures up close. Also, you can take a sunset cruise or a catamaran tour to explore the coastline and enjoy breathtaking views.
Los Cabos is perfect for all budgets, although luxury amenities are an important factor that makes this destination a favorite for Hollywood and world stars! In this paradise, there are also large international tournaments where you can have a good time with your friends, partner, and family. Thousands of adventurers opt for Los Cabos. Why? Because it mixes tranquility and calm with partying and extreme adventure. Los Cabos is a paradise on earth that offers something for everyone. Whether you're looking for relaxation, adventure, or cultural enrichment, this Mexican gem has it all!
Getting there &amp around in Mexico/Los Cabos
Get in: by plane
The main airport serving Los Cabos is Los Cabos International Airport (IATA: SJD). It is located approximately 11 kilometers (7 miles) from the center of San José del Cabo and around 48 kilometers (30 miles) from Cabo San Lucas.
You can get to the city by:
Taxi 🚕:  You can book an airport transfer here.
Uber: The transportation mobile apps are available. Nevertheless, you have to stay updated in case airport and area regulations change. As well as the apps, uber drivers have had problems in Cancun, in Los Cabos as well. Consider the option of taking a bus to avoid inconveniences.
Bus: To reach Los Cabos from the airport, the most affordable option is the Ruta del Desierto bus. It stops near Terminals 1 and 2, taking about 45 minutes to an hour to reach San Lucas. Note that there's limited luggage space and standing may be necessary. The one-way ticket costs M$90 or 5 USD (July 2023). For those with more luggage, shared shuttle services are a cheaper alternative to taxis, available at the airport and charging per person for rides to Cabo Resorts, with or without prior reservation.
Get in: b
y bus
Local bus service in Los Cabos is primarily offered by Autotransportes Aguila, with regular buses departing from La Paz, San Jose del Cabo, and neighboring towns. You can find the Cabo San Lucas Bus Terminal located on Todos Santos Highway, to the north of the city center.
Get around
You can easily find taxis with negotiable rates in Cabo. For an exciting ride, consider renting a BMW motorcycle or scooter from Cabo BMW Rentals, complete with helmets. Take the "Cabo Loop," a 320-km paved route starting in Cabo San Lucas, passing through San José del Cabo, Los Barriles, Todos Santos, and returning to Cabo San Lucas. If you need more flexibility, various car rental agencies are available in Los Cabos, often with familiar names for American travelers, making it an economical choice for villa stays or extensive day trips.
Places to visit by foot:
El Arco
Marina Cabo San Lucas
Medano Beach
San José del Cabo Historic District
Cabo Pulmo Marine Reserve
Art Walk San José
Palmilla Beach
Where to stay in Mexico/Los Cabos
Budget
Mid-range
Splurge
Attractions in Mexico/Los Cabos
Snorkel in Chileno Bay & Santa Maria Cove
Snorkeling in Chileno Bay and Santa Maria Cove is one of the best things to do in Los Cabos if you love the ocean and colorful marine life. These are two splendid spots where you can easily explore the underwater world. Indeed, the water is so clear, it's like swimming in a giant aquarium!
You don't need to be an expert swimmer; snorkeling is super easy and fun for all ages. In fact, you can even rent equipment right there. So, if you want to have an unforgettable experience with nature, make sure to put Chileno Bay and Santa Maria Cove on your to-do list when you visit Los Cabos.
Related tours: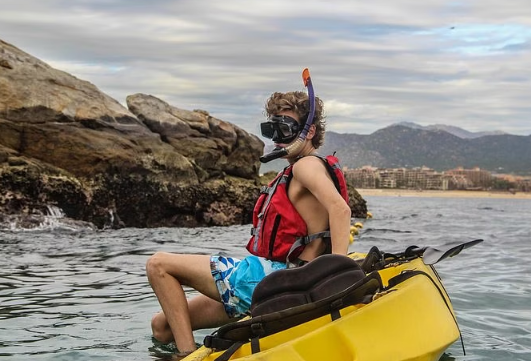 Whale Watching
Whale watching in Los Cabos is a truly once-in-a-lifetime experience that brings you up close to these majestic creatures. The Pacific coastline becomes a natural theater as gray whales migrate from Alaska to the warm waters of Baja California to breed.
Witness these beautiful animals and create memories that last a lifetime. It's one of the most captivating things to do in Los Cabos and in all of Baja California, which shares with you a deep connection with nature's wonders.
Related tour: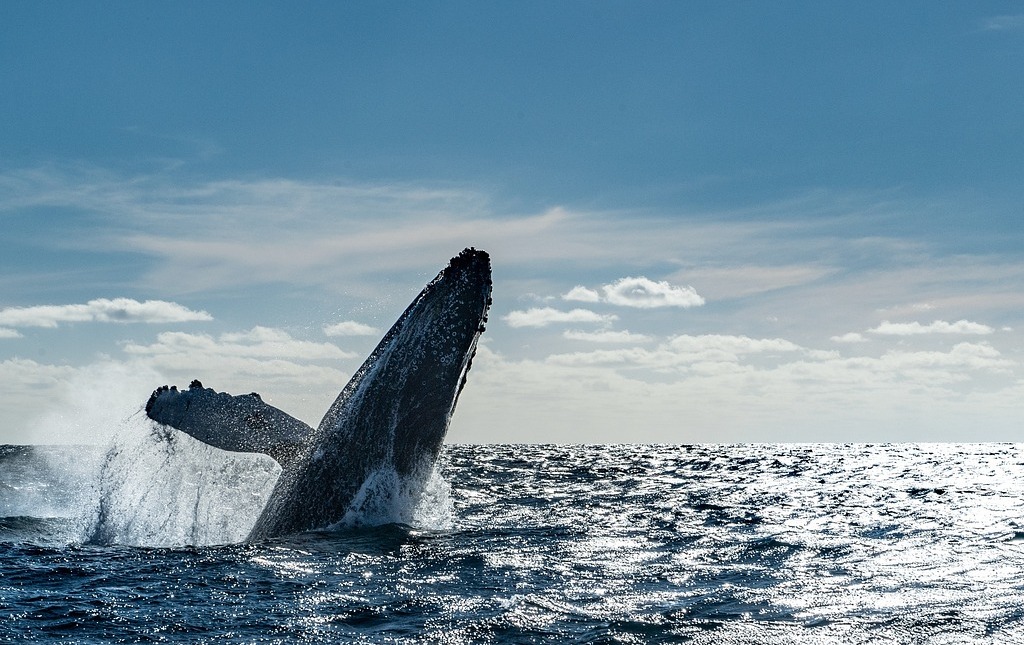 Take a kayak tour to the famous Los Cabos Arch
Kayaking at the famous Los Cabos Arch is a thrilling activity and one of the top things to do in Los Cabos. The stunning natural rock formation of the Arch, carved by the sea over time, is a must-see. And what better way to get there than by kayak? Paddling through the crystal waters, you'll have an up-close view of this iconic landmark, along with other picturesque sites like Lover's Beach and Pelican Rock.
You don't need to be an experienced kayaker to enjoy this adventure; it's suitable for beginners too. Indeed, it's a fantastic way to connect with nature and make lasting memories in this beautiful part of the world. So, grab a paddle and get ready for an unforgettable journey to the Los Cabos Arch by kayak!
Related tours: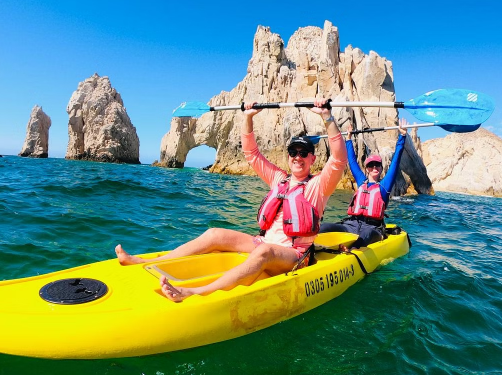 Have an amusing surf lesson in Los Cerritos Beach
Having an amusing surf lesson is one of the most fun and exciting things to do in Los Cabos. Whether you're a beginner catching your first waves or an experienced surfer looking to refine your skills, there's something for everyone in this Mexican paradise.
With expert instructors to guide you, you'll feel the thrill of riding the waves in no time. You'll be equipped with the right board and safety gear, ensuring a safe and enjoyable experience. Surfing here is not just a sport; it's an adventure, a connection with the sea, and a memorable part of your Los Cabos journey.
Related tours: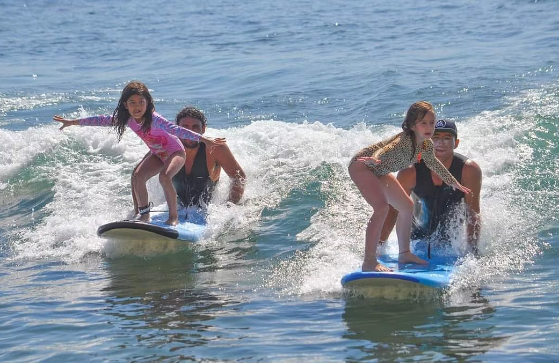 Enjoy a hiking experience at the Fox Canyon (Cañón de la Zorra)
Discover the natural beauty of Los Cabos at Fox Canyon. In this hidden gem, you will discover a refreshing oasis in the middle of an arid landscape. Also, you can hike through scenic trails, and admire the lush vegetation, and the clear pools of water.
Fox Canyon is a must-visit destination for nature lovers and those looking for some authentic things to do in Los Cabos. Also, it is a must to experience the unique landscapes of Baja California in this mystical and magical place.
Related tours: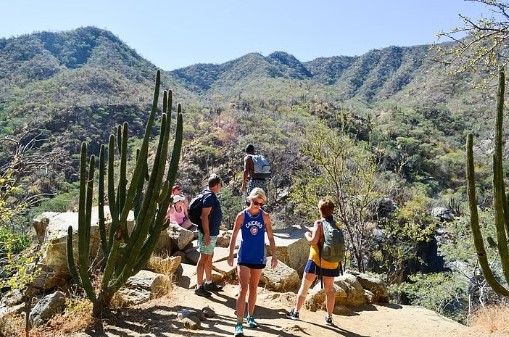 Tours &amp activities in Mexico/Los Cabos
Food &amp cuisine in Mexico/Los Cabos
This place in Los Cabos is a seafood lover's paradise. It's a must-visit for those like you who are seeking culinary adventures. The menu is variated, with fresh and flavorful shrimp dishes, prepared in various mouthwatering ways. The relaxed atmosphere and friendly staff make it a perfect dining experience for tasting the incredible seafood in Los Cabos. Don't miss this local gem while exploring things to do in Los Cabos.
Located in a beautiful coastal setting, it offers you a delightful culinary experience. The menu is a seafood treasure, it has fresh catches of the day prepared with a local twist. Here, you can enjoy ocean views and a relaxing atmosphere while tasting delicious dishes. This restaurant is a must-visit when exploring things to do in Los Cabos for an authentic taste of the sea.
This restaurant, owned by rockstar Sammy Hagar (Van Halen), is an incredible spot where music, drinks, and good times come together. As a famous music venue and restaurant, it's a hotspot for music and party enthusiasts exploring things to do in Los Cabos. Enjoy live music, delicious Mexican cuisine, and a superstar atmosphere. This is the place to be if you're looking for a fun night out in Cabo, combining food and entertainment for an unforgettable experience.
Shopping in Mexico/Los Cabos
Mercado Marina, also known as Marina Market, is a must-visit place in Los Cabos. This market is a nice place for dining options, souvenir shops, and fresh produce stalls. You can enjoy different Mexican dishes, shop for local crafts, and get to know better the Mexican atmosphere you can feel here. It's a great place to experience local culture and try different flavors. Don't forget to add this place to your things to do in Los Cabos list.
Plaza Puerto Paraiso is a fantastic spot in Los Cabos. It's filled with shops, restaurants, and entertainment options. You can shop for souvenirs, enjoy delicious Mexican food, and even catch a movie at the cinema. When exploring things to do in Los Cabos, this place is a great choice.
Trip Ideas &amp Stories in Mexico/Los Cabos
FAQ's about Mexico/Los Cabos
Where is Los Cabos located?
Los Cabos is located at the southern tip of Mexico's Baja California Peninsula, where the Sea of Cortez meets the Pacific Ocean.
Is it safe to travel to Los Cabos?
Yes, Los Cabos is generally considered a safe tourist destination. It has implemented various measures to ensure the safety of visitors. However, like any place, it's important to exercise common-sense safety practices. Avoid wandering into unfamiliar areas at night, secure your belongings, and be cautious of your surroundings. Additionally, keep an eye on travel advisories for the most up-to-date safety information.
Avoid unforeseen events and take with you an insurance policy that covers any problem on your trip. 
What to pack?
When packing for Los Cabos, keep it light and casual. Don't forget your swimsuits, cover-ups, and flip-flops for the stunning beaches. Fill your suitcase with shorts, tank tops, sundresses, and comfortable walking shoes to explore the town and join excursions. Water shoes can be handy for rocky beach areas. Remember essentials like travel adapters, medications, and a reusable water bottle.
Are there any kid-friendly activities and entertainment in Los Cabos?
Families can explore El Arco, a famous rock formation, on boat tours. The area has beautiful beaches perfect for building sandcastles and swimming. The Wirikuta Cactus Garden, the San Jose del Cabo Estuary, and the Bird Sanctuary are educational and fun for children. You can also visit the interactive Museo de Historia Natural in Cabo San Lucas (Natural History Museum) or explore the local marine life at the Cabo Dolphins Center. Kids will love the thrill of zip-lining and ATV rides or watching humpback whales on a whale-watching tour.
Are there any dress codes and cultural norms to follow in Los Cabos?
While Los Cabos generally has a relaxed atmosphere, there are some dress codes and cultural norms to be aware of. When visiting churches or religious sites, it's respectful to dress modestly, covering shoulders and knees. In more formal dining establishments, resort wear is acceptable. When you're out and about, especially in the hot climate, light and comfortable clothing is typical.
Are there any sustainable travel initiatives in Los Cabos?
Yes, many resorts and tour operators participate in eco-friendly practices, such as reducing plastic waste, conserving water, and supporting wildlife conservation. You can find eco-tours that focus on preserving the environment and culture, and some hotels have eco-certifications. Additionally, several local organizations aim to promote sustainability, including Grupo Ecologico Sierra La Laguna, which works on conservation projects, and community-based initiatives that involve local residents in tourism activities.
Is there any internet and mobile phone access?
Yes, Los Cabos has good internet and mobile phone access. Most hotels, restaurants, and cafes offer Wi-Fi for visitors. Mobile phone service is also reliable and widely available throughout the area. While you might find remote spots with limited connectivity, most of the popular tourist areas in Los Cabos have efficient internet and mobile phone access, making it convenient for you to stay connected during their stay.
What's the best time to visit Los Cabos?
The best time to visit Los Cabos is during the fall, from October to November. During these months, the weather is pleasant, with warm temperatures, low humidity, and fewer crowds compared to the peak tourist season. Spring, from April to May, is also a good time to visit. It's essential to avoid the hurricane season, which typically runs from June to September, and the busiest time around the holidays and spring break, as the region can get crowded.
What cultural events and festivals are celebrated in Los Cabos?
Sure! Celebrations like Dia de los Muertos (Day of the Dead) and Mexican Independence Day bring colorful parades, music, and cultural traditions. The Festival de San Jose honors the patron saint of San Jose del Cabo with festivities. The Los Cabos Open of Surf attracts international surfers, while culinary enthusiasts can indulge at the Taste of Cabo event. The region also hosts art festivals, and music festivals like the Jazz Weekend Festival and Tropic of Cancer Concert Series, offering a rich cultural tapestry for you to explore and enjoy.
Which is the most commonly spoken language in Los Cabos?
The most commonly spoken language in Los Cabos is Spanish. However, due to its popularity as a tourist destination, you'll also find that many people working in the tourism industry speak English, especially in hotels, restaurants, and tour agencies.
What is the currency and exchange in Los Cabos?
The currency used in Los Cabos is the Mexican Peso (MXN). Currency exchange is widely available at local banks, currency exchange offices, and even at the airport. Many businesses in tourist areas also accept U.S. dollars, but it's advisable to carry some Mexican Pesos for smaller purchases and places that don't accept foreign currency. Credit cards are commonly accepted in most establishments. ATMs are readily available for cash withdrawals, and they usually provide a good exchange rate.