Destination Video
Overview
Are you looking for awesome things to do in Chiapas? In this beautiful state in southern Mexico, you can find natural beauty, rich culture, and fascinating history. A visit to this place offers you the chance to explore ancient ruins, swim in crystal-clear waterfalls, taste delicious traditional cuisine, and experience the warmth of local hospitality.
Visit some of Chiapas' most iconic destinations like the ancient Maya city of Palenque, the stunning Agua Azul waterfalls, and the colonial city of San Cristobal de las Casas. Also, learn about the region's rich history and culture, try some delicious local cuisine, and discover the lush natural landscapes that make this place so special.
Definitely, Chiapas is perfect for travelers like you who want to get to know the natural marvels that Mexico has to offer to the world. In addition, if you are into unique cultural heritage, this state offers a variety of options that will make you fall in love with Chiapas and Mexico.
We are sure that Chiapas is a unique and once-in-a-lifetime experience. You can find adventure, tradition and culture at every corner of this state. So why wait? Get ready to discover all that this magical destination has to offer!
Getting there &amp around in Mexico/Chiapas
Get in: by plane
Chiapas Airport, officially known as Ángel Albino Corzo International Airport (TGZ), is located to the southeast of Tuxtla Gutiérrez, the capital city of Chiapas, near the Chiapas-Oaxaca Highway.
You can get to the city by:
Taxi 🚕: You can book an airport transfer

here

. A taxi to downtown Tuxtla costs $20 USD.
Bus: Colectivos (Cheap Buses) don't go to the airport but pass nearby, a short walk from the parking lot. They're cheaper than taxis. There are direct buses to San Cristóbal de las Casas from the airport, they cost approximately $218 MX.
Get in: b
y bus
From San Cristobal, buses go frequently to Tuxtla, taking about 1 hour and costing from $50 MX. They usually stop at the terminal in front of Mercado de los Ancianos (Old Men Market).
Occasionally, the highway between the two cities may be blocked by protests. In such cases, a few buses still use the old toll-free road, but it takes longer. It's advisable to check for any expected bloqueos (roadblocks) if you have a flight from Tuxtla.
Get around
Getting around Chiapas on foot is a convenient option, especially in city centers and towns. Most urban areas have well-paved sidewalks, making it easy to explore local attractions and enjoy leisurely walks. Also, as in most Mexican cities, taxis are readily available and relatively cheap.
Places to visit by foot:
Parque de la Marimba
Mirador los amorosos (The lovers viewer)
St. Mark's Cathedral
Parque Central (Central Park)
Where to stay in Mexico/Chiapas
Budget
Casa Nomada Hotel-Hostal in Tuxtla Gutiérrez offers you a friendly and easygoing atmosphere.
With comfortable accommodations and friendly service, it's an ideal place for exploring the wonders of Chiapas.
In this hostel, comfort and affordability are going to be always present. Get ready to discover the fascinating things to do in Chiapas.
Mid-range
Hotel Suculenta Boutique in San Cristobal de las Casas welcomes you with a unique blend of comfort and style.
This charming hotel offers you well-appointed rooms and a cozy ambiance, perfect for relaxation after exploring the beautiful state of Chiapas.
Enjoy the variety of things to do in Chiapas while staying at this hotel-boutique gem.
Splurge
Plaza Gallery Hotel Boutique in San Cristobal de las Casas offers you a delightful stay that combines modern elegance with cultural charm.
Experience comfortable accommodations and impeccable service in the heart of Chiapas.
Explore the rich heritage and diverse things to do in Chiapas while enjoying the warmth of this lovely hotel.
Attractions in Mexico/Chiapas
Explore Palenque Archeological Site
To explore the Palenque archeological site, is the perfect way to get into the amazing ancient Maya civilization. Admire majestic ruins, carvings, and imagine being an ancient warrior in this incredible city.
It's a must-visit attraction for things to do in Chiapas, offering a unique window into history and culture.
Related tours: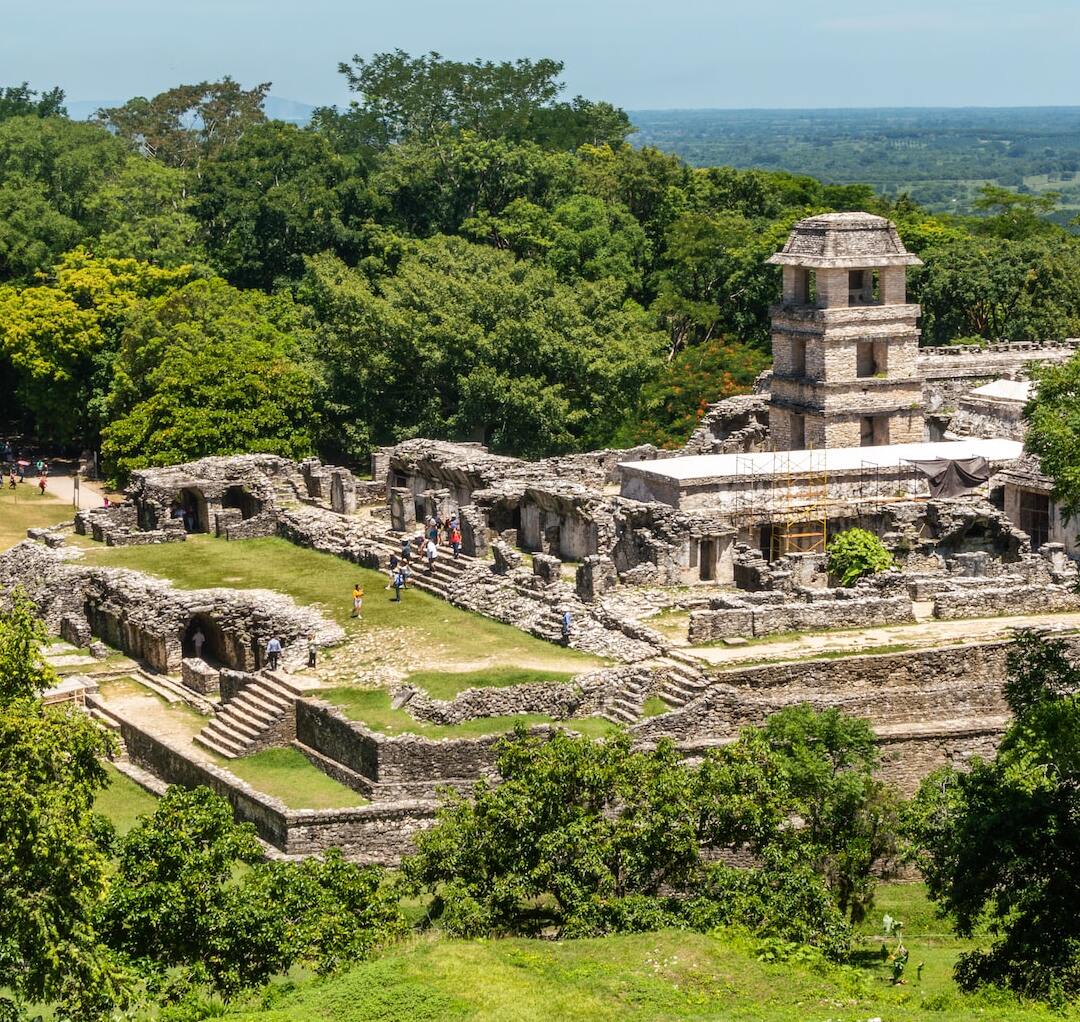 Admire Agua Azul Waterfalls
To visit this place, is one of the top things to do in Chiapas! These natural wonders have stunning cascades and turquoise pools, perfect for having a swim on a sunny day.
If you are looking for a perfect spot to relax and enjoy nature's beauty, these waterfalls are the best option for you. Be sure to adding Agua Azul waterfalls to your Chiapas itinerary for a memorable and relaxing adventure.
Related tours: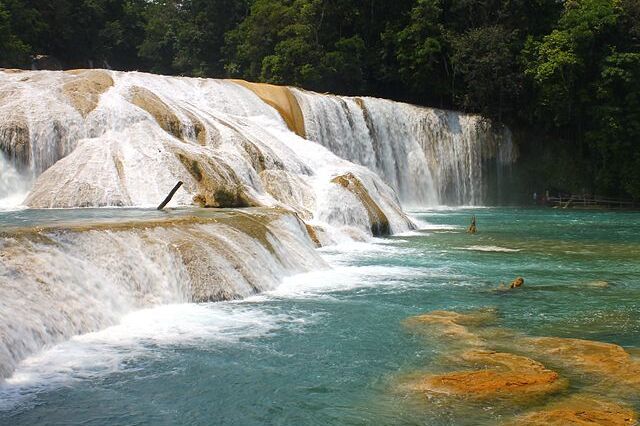 Discover the Sumidero Canyon
Get to know the Sumidero Canyon for an unforgettable experience. Cruise along the Grijalva River and admire beautiful landscapes surrounded by nature.
This natural wonder is a must-see, offering a chance to connect with nature and appreciate the natural wonders that Chiapas has to offer. Don't miss Sumidero Canyon on your list of things to do in Chiapas.
Related tours: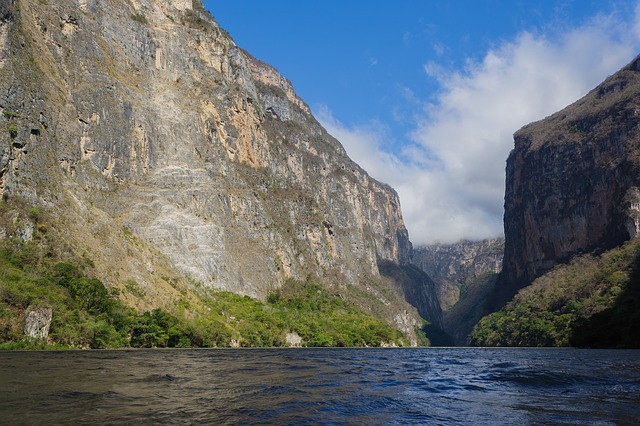 Visit San Cristobal de las Casas Magic Town
Experience the charming and picturesque town of San Cristobal de las Casas in Chiapas. Take a stroll through streets full of color, history and tradition. Also, learn about indigenous culture, taste Chiapa's traditional food, and explore surrounding nature.
San Cristobal de las Casas offers a variety of activities that show you the essence of Chiapas. It's a must-visit destination for things to do in Chiapas.
Related tours: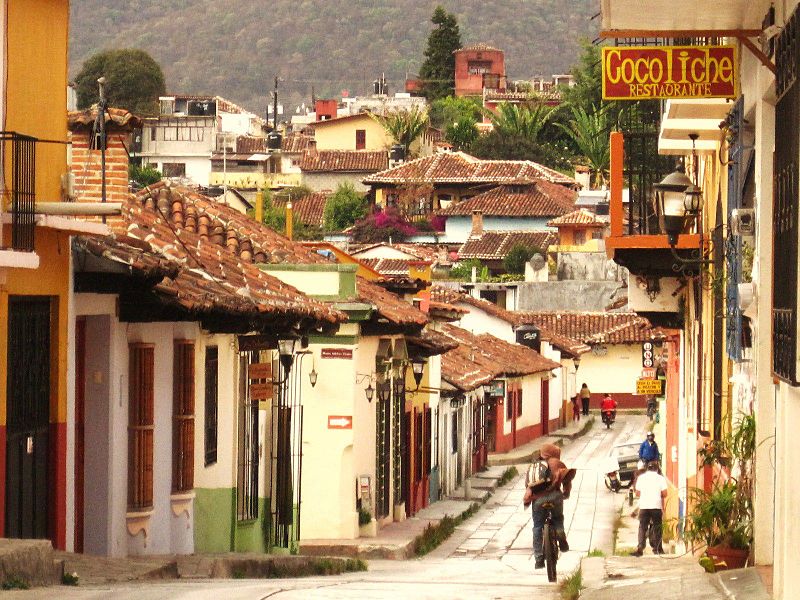 Explore Bonampak Archeological Site
Explore the Bonampak archaeological zone, a hidden gem in the heart of Chiapas. Discover ancient Mayan ruins adorned with intricate murals depicting their vibrant culture and history.
The site's rich heritage offers a fascinating glimpse into the past. As you wander through the ruins, you'll be transported back in time, making it a unique and captivating experience in Chiapas.
Related tour: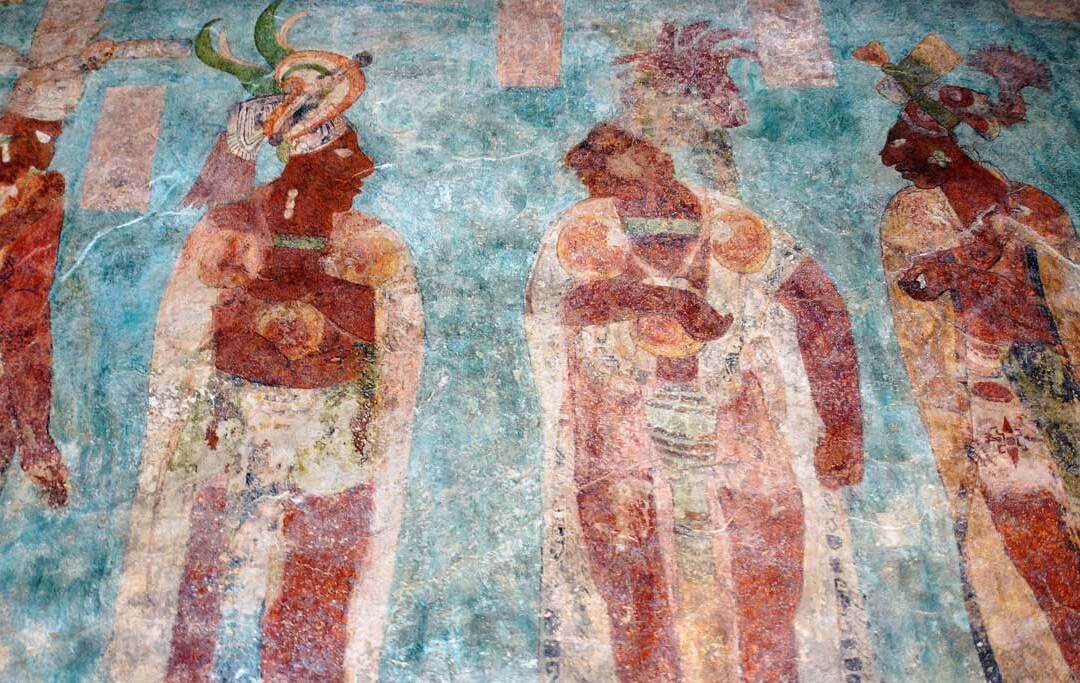 Tours &amp activities in Mexico/Chiapas
&nbsp9 days
/ History & Heritage 🗿Nature & Outdoors 🏞️
&nbsp10 days
/ History & Heritage 🗿Nature & Outdoors 🏞️
Dinning &amp cuisine in Mexico/Chiapas
Taquitos de la Comisión in Chiapas is a local culinary gem offering delicious traditional Mexican flavors.
Get ready to try a variety of taquitos and taste the authentic flavors of the region. With its friendly atmosphere and delicious dishes, it's a must-visit spot if you are looking for authentic things to do in Chiapas.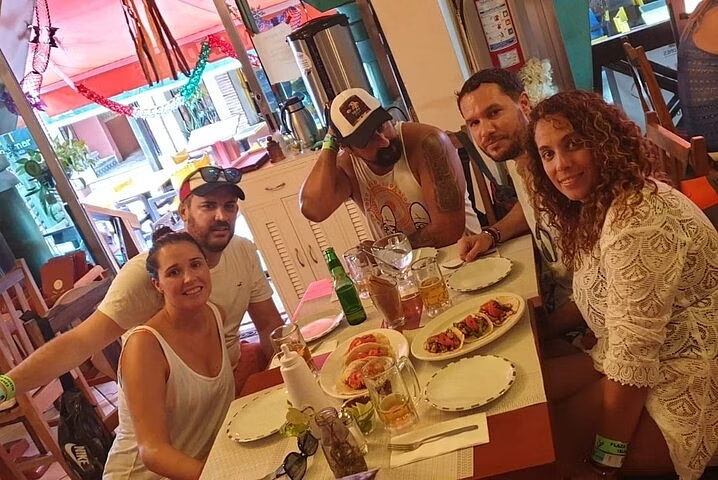 La Lupe Restaurant in Chiapas is a delightful dining destination where you can taste the rich flavors of Mexican cuisine.
With a menu featuring a blend of traditional and contemporary dishes, this restaurant offers you a culinary journey that captures the essence of the region's gastronomy. Enjoy a memorable dining experience at La Lupe.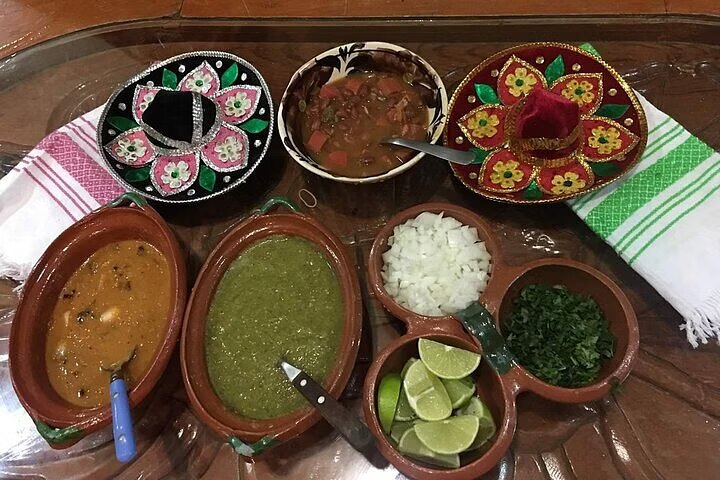 Tierra y Cielo Restaurant in Chiapas is perfect if you are looking for an incredible gourmet experience.
With a menu inspired by local ingredients and traditional recipes, this restaurant invites you to try the authentic taste of the region.
It is a must if you are looking for some luxurious things to do in Chiapas.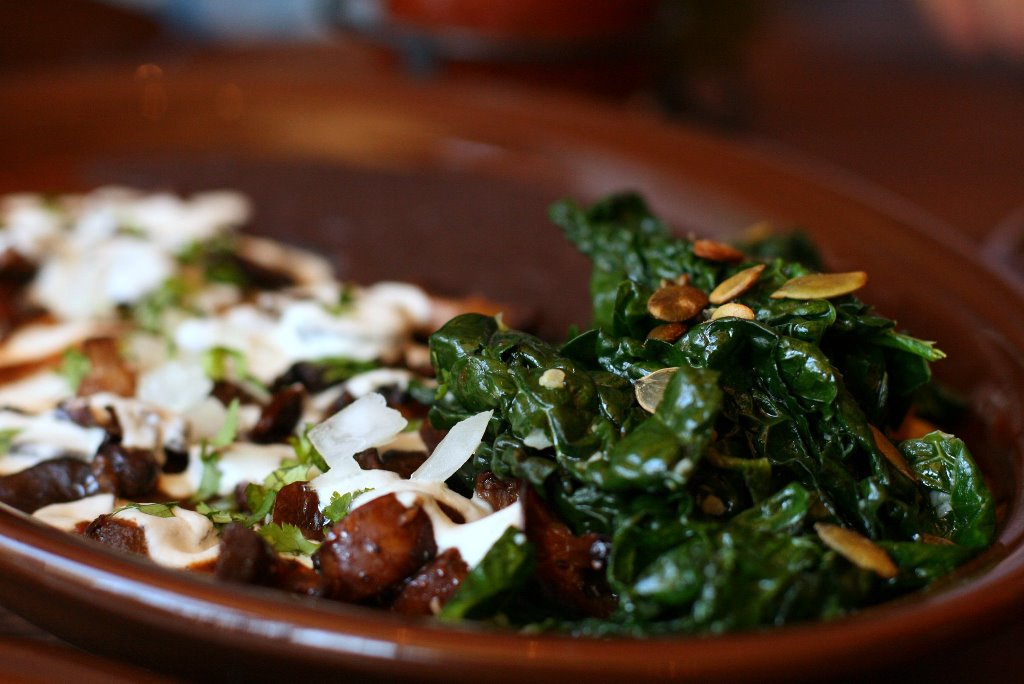 Shopping in Mexico/Chiapas
Plaza del Artesano (Artisan's Square)
Here you can find a large number of crafts typical of the region such as ceramics and textiles.
It has more than 98 artisanal premises where artisans expose their work to national and foreign tourism in its different categories.
Most crafts are hand-made and inspired mainly by the Maya culture. Definitely, this place has to be on your list of top things to do in Chiapas!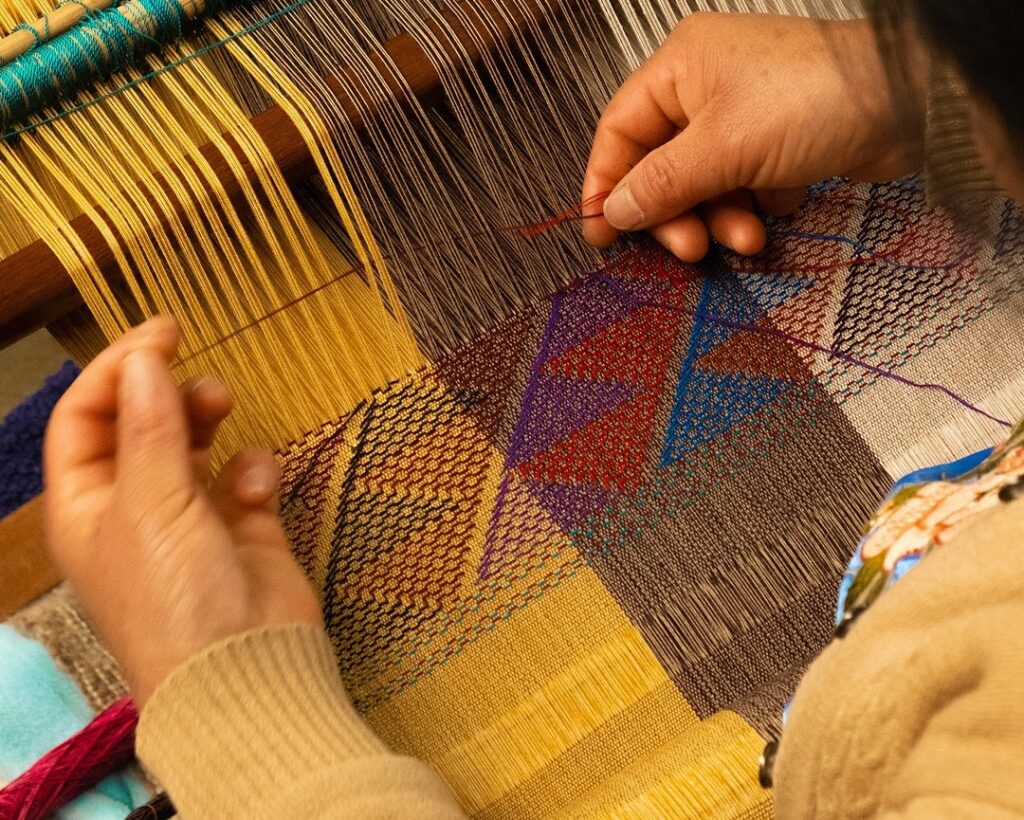 Trip Ideas &amp Stories in Mexico/Chiapas
FAQ's about Mexico/Chiapas
Where is Chiapas located?
Chiapas is located in the southern part of Mexico. It is one of the country's 32 states and is situated in the southeastern region of Mexico, sharing borders with Guatemala to the south, the Mexican states of Tabasco to the north, Veracruz to the northwest, Oaxaca to the west, and the Pacific Ocean to the south and southwest.
Is it safe to travel to Chiapas?
Generally, Chiapas is safe for travelers, but staying informed about local conditions and following safety guidelines is recommended. Stick to well-traveled areas, avoid walking alone at night, and use reliable transportation options.
Avoid unforeseen events and take with you an insurance policy that covers any problem on your trip. Check out the best coverage page here!
What is the best time to visit Chiapas?
The best time to visit Chiapas is during the dry season, from November to April when the weather is pleasant for outdoor activities. However, attractions like waterfalls might have more water during the rainy season (May to October). There are a lot of things to do in Chiapas in which nature is present. Always inform yourself before getting to any place!
What to pack?
When packing for Chiapas, consider its diverse landscapes and climates. Pack lightweight, breathable clothing for warm days, long sleeves, and pants for cooler evenings, and a rain jacket for potential showers, especially during the wet season (June to October). Sturdy walking shoes are essential for both urban exploration and outdoor adventures.
Electronics like a smartphone and cameras are handy, along with travel documents, money, and cards. A backpack or daypack simplifies daily excursions, and if you plan outdoor adventures, consider camping gear. Check the weather forecast for specific regions and pack accordingly.
Are there any kid-friendly activities and entertainment in Chiapas?
In Chiapas, there are different family-friendly activities to enjoy. Start by exploring the ancient Maya ruins of Palenque, providing an educational adventure in the jungle. Take a boat tour through the stunning Sumidero Canyon, where kids can spot crocodiles and monkeys. In Tuxtla Gutierrez, visit the Chiapas Zoological Park to learn about wildlife conservation. The El Chiflón Waterfalls offer a natural playground for swimming and fun.
Lagunas de Montebello National Park has clear lakes for family picnics and hiking. Additionally, kids can be fascinated by the Amber Museum's ancient fossils, attend chocolate-making workshops, discover traditional Maya healing practices at the Maya Medicine Museum, enjoy live marimba music at Marimba Park in Tuxtla Gutierrez, and explore local markets for unique souvenirs and snacks.
Are there any dress codes and cultural norms to follow in Chiapas?
When visiting Chiapas, it's important to respect local customs and dress modestly, especially in indigenous areas, by covering shoulders and knees. Wear sturdy shoes for outdoor activities and ask for permission before photographing people. Also, learning a few indigenous language phrases is appreciated. Respect cultural ceremonies and tip around 10-15%. Practice responsible tourism by not littering and respecting nature.
Are there any sustainable travel initiatives in Chiapas?
Chiapas has several sustainable travel initiatives promoting responsible tourism and preserving the environment. Initiatives include eco-tourism projects focusing on conservation and community development, protected natural areas that conserve biodiversity and offer sustainable recreation, indigenous tourism that shows traditional culture, sustainable farming and agrotourism supporting local farmers, responsible wildlife tourism, environmental education programs, and community-based tourism involving local communities.
Is there any internet and mobile phone access?
Yes, internet and mobile phone access are available in Chiapas. In urban areas and popular tourist destinations, you can expect good mobile network coverage and access to Wi-Fi in hotels, cafes, and public spaces. However, in more remote or rural areas, network coverage may be limited or unavailable. It's advisable to check with your mobile service provider for international roaming options and data plans to stay connected while traveling in Chiapas.
What cultural events and festivals are celebrated in Chiapas?
Chiapas hosts incredible cultural events and festivals throughout the year. One of the most renowned is the Fiesta Grande de Chiapa de Corzo, celebrated in January, featuring traditional dances, music, and a colorful parade. In February, San Cristobal de las Casas comes alive with the Fiesta de la Virgen de la Candelaria, blending indigenous and Catholic traditions with processions and vibrant costumes.
Semana Santa (Holy Week) in April showcases elaborate processions and religious ceremonies. The Guelaguetza Chiapas, a cultural festival in July, showcases indigenous music, dance, and crafts. Additionally, various towns hold local celebrations, each with its own unique customs, making Chiapas a year-round hub of cultural festivities.
Which is the most commonly spoken language in Chiapas?
The most commonly spoken language in Chiapas is Spanish. Spanish is the official language of Mexico and is widely spoken throughout the country, including Chiapas. However, due to its diverse indigenous population, many indigenous languages are also spoken in Chiapas, with some of the prominent ones being Tzotzil, Tzeltal, Ch'ol, and Tojolabal.
What is the currency and exchange in Chiapas?
The currency in Chiapas, as in the rest of Mexico, is the Mexican Peso, abbreviated as MXN or represented by the "$" symbol. When exchanging currency or using ATMs, you'll typically receive Mexican Pesos. It's advisable to exchange currency at banks or official exchange offices for the best rates.
ATMs are widely available in cities and towns, making it convenient to withdraw Pesos as needed. Many businesses also accept major credit and debit cards, especially in tourist areas. It's a good idea to carry some cash for smaller establishments and markets, as they may not accept cards.