Ricardo & team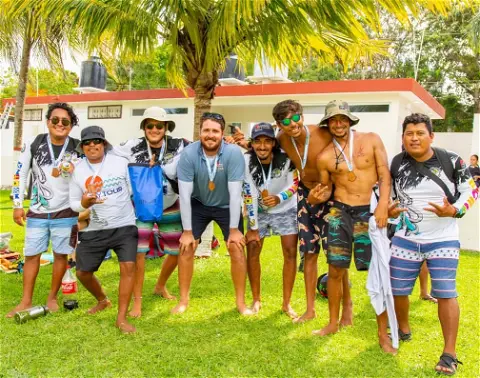 Average Vendor Rating
Meet Ricardo, the passionate and adventurous tour operator from Bacalar, Mexico. With years of experience in the tourism industry, Ricardo has built a reputation for providing exciting and unforgettable experiences to travelers from all over the world.
Together with his skilled and knowledgeable team, Ricardo offers a range of adventure tours around Bacalar that are similar to those of Airbnb Experiences hosts. From exploring the crystal-clear waters of the Bacalar Lagoon to hiking through the lush jungle, Ricardo's tours are designed to showcase the natural beauty and cultural richness of this amazing region.
But what sets Ricardo apart is his commitment to providing a truly authentic experience. Whether it's sharing his love for the local cuisine or introducing travelers to the vibrant community of Bacalar, Ricardo goes above and beyond to ensure that every tour is not just an adventure, but a cultural immersion.
So if you're looking for a tour operator who is passionate, knowledgeable, and dedicated to providing the ultimate adventure experience, look no further than Ricardo and his team at Bacalar Adventures.
Tours by the organizer