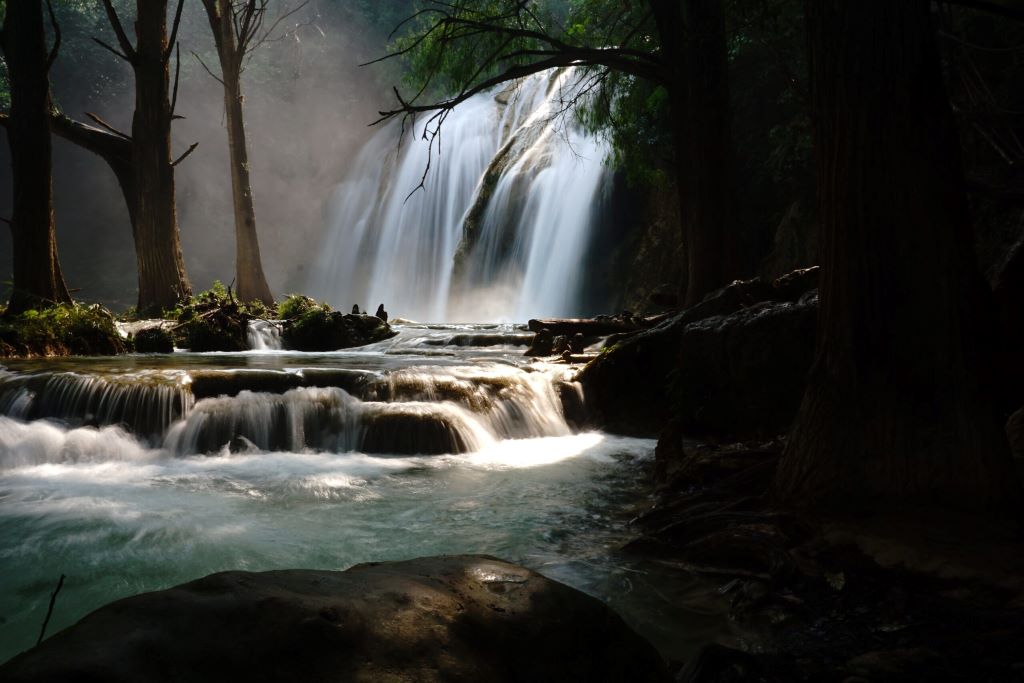 Chiapas tours
The Chiapas tours show the splendorous nature that surrounds all of Mexico. Culture, history, gastronomy, and astonishing landscapes will be waiting for you around Chiapas state.
Attractions in Chiapas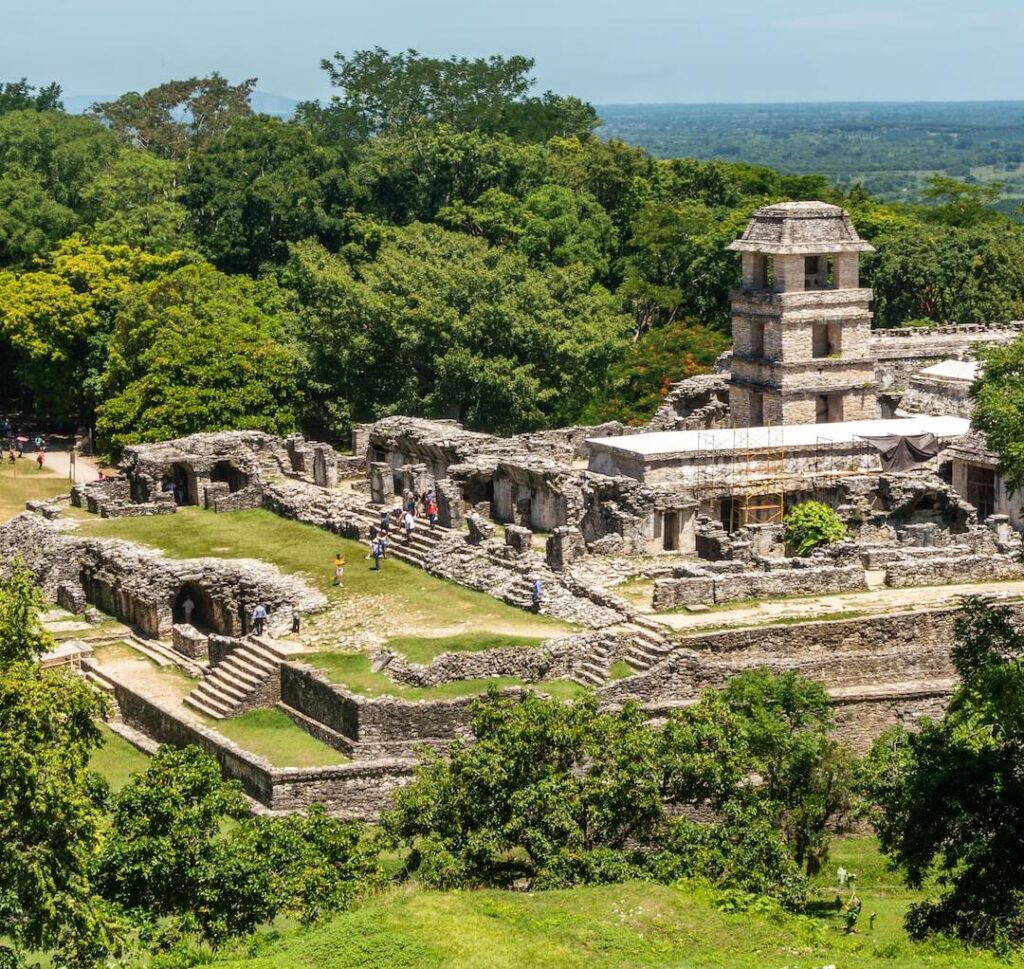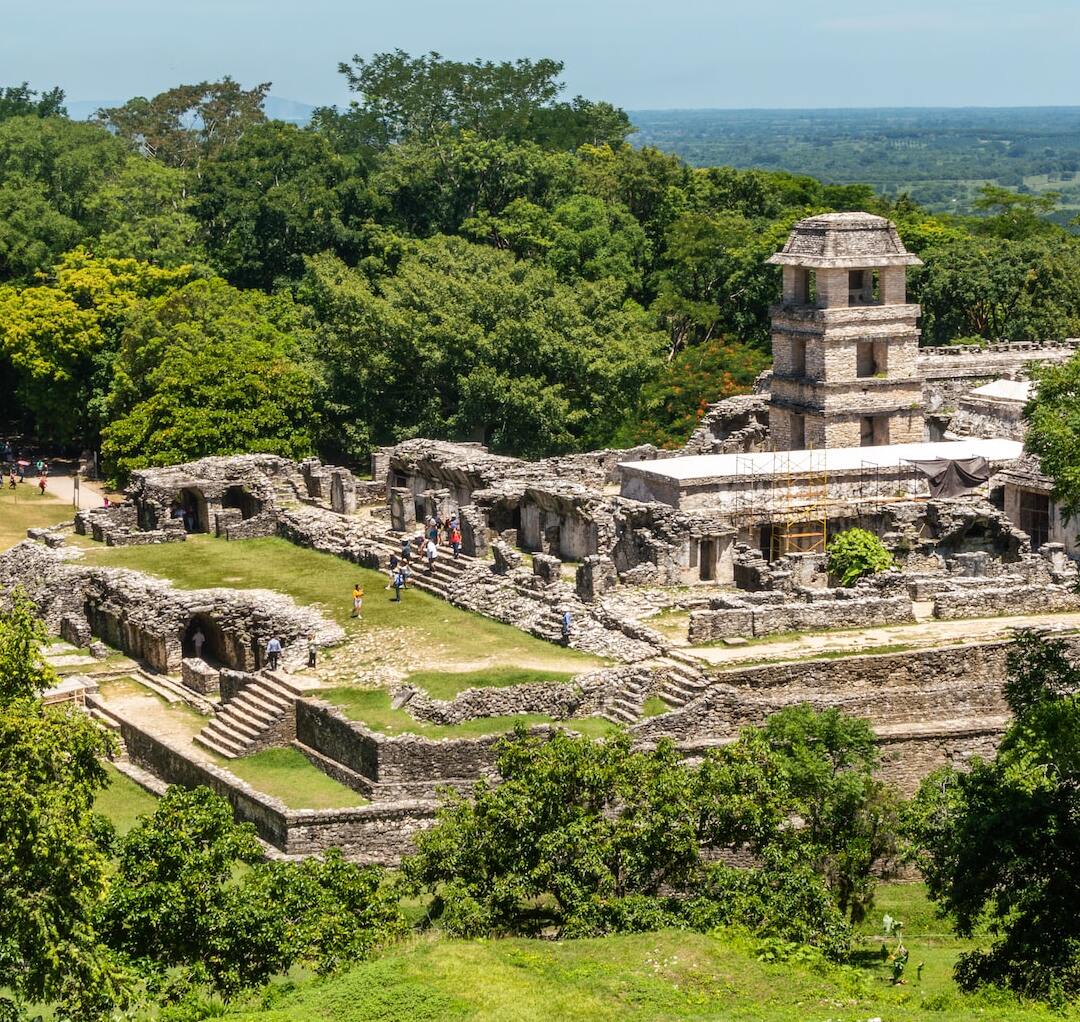 Admire Agua Azul Waterfalls
You will find this breathtaking get-away spot just 2 hours away from Palenque, Chiapas.
They were declared a biosphere reserve in 1980 for being a natural refuge for the howler monkey, jaguar, toucan, and other species of the region.
In addition, the name of Cascadas de Agua Azul comes from the turquoise blue color that has characterized them.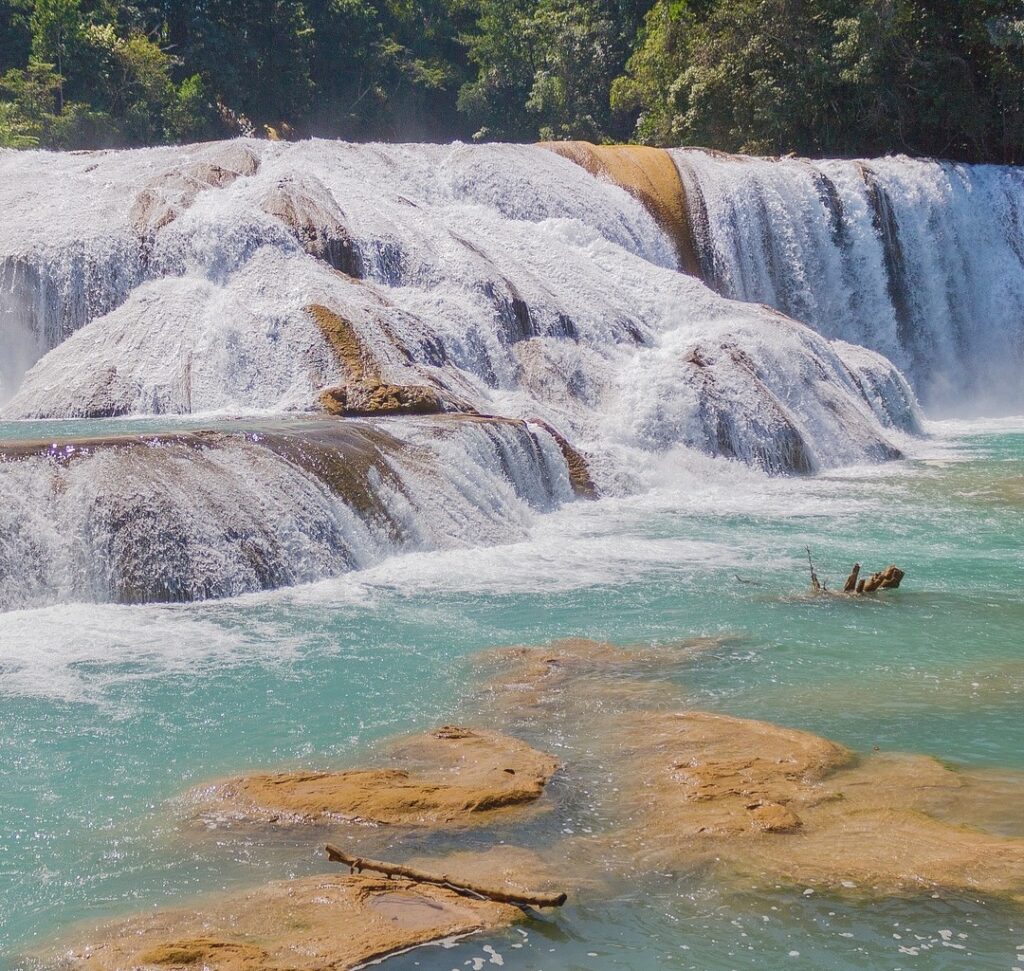 Discover Lacandona Jungle
Lacandona Jungle is located in the eastern mountains of the state, between the municipalities of Las Margaritas, Altamirano, Ocosingo, and Palenque, Chiapas.
Inside the Lacandona Jungle, there are great tourist attractions such as Bonampak and Yaxchilan. Equally, there are Ecotourism Centers such as Las Guacamayas and Las Nubes where you can spend a pleasant night in rustic cabins.
Here you can enjoy many adventure activities, such as Rafting, Kayak, and walking tours.
See some jaguars at the Aluxes eco-park
Aluxes eco-park is perfect for all travelers who come to Chiapas with the desire of jaguar-sighting. It is a center for the conservation and rescue of plants and animals of the region, moreover, there are endless activities to do here.
This ecological park is inspired by the Mayan Culture and although it has been created to help endangered animals.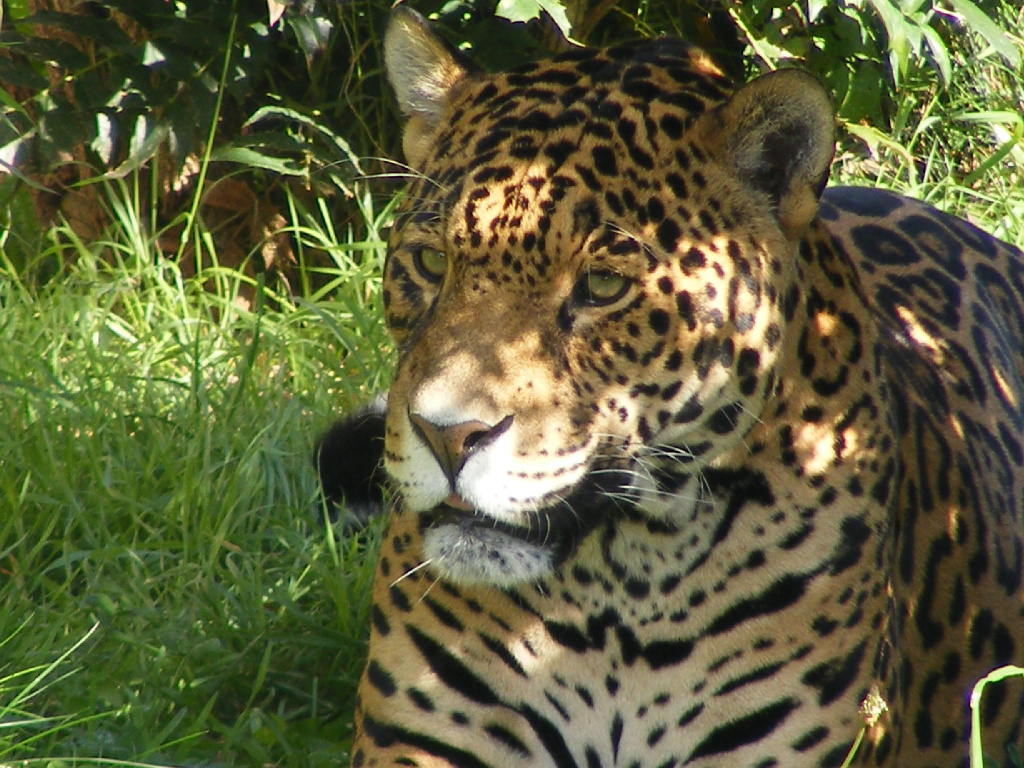 Buy some handicrafts at Plaza del Artesano (Artisan's Square)
Here you can find crafts from the region such as ceramics and textiles. It has more than 98 artisanal premises where artisans expose their work to national and foreign tourism in its different categories.
Most crafts are hand-made and inspired mainly by the Mayan culture.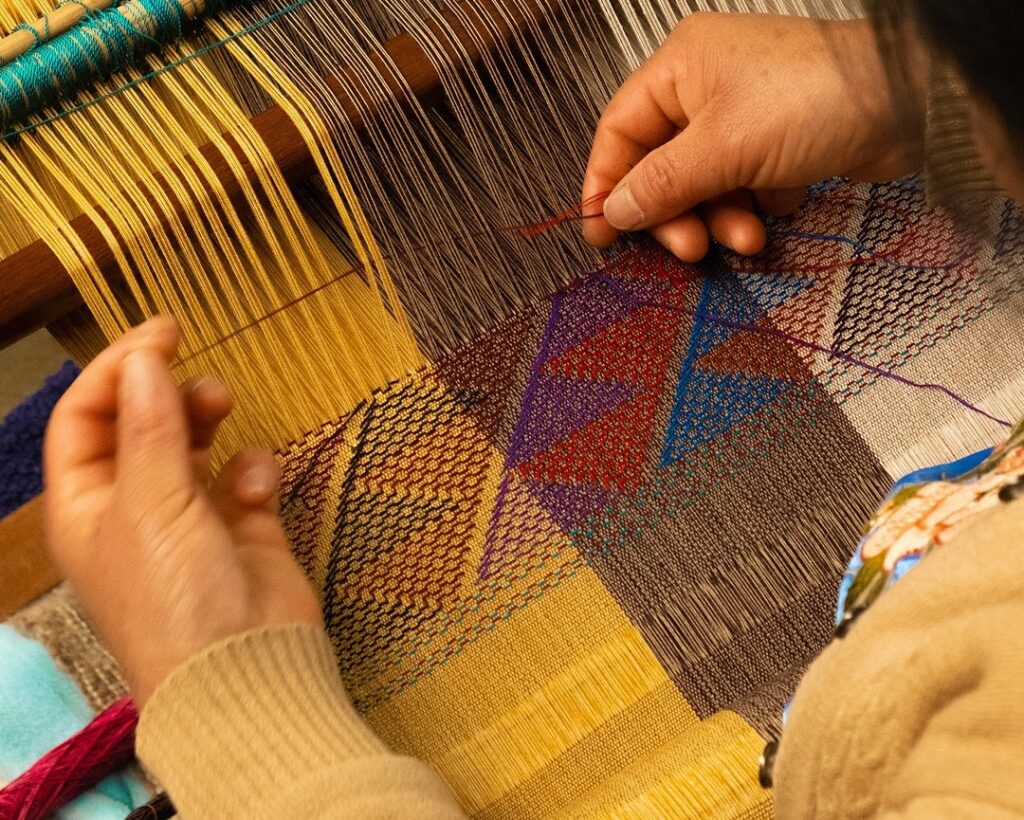 Frequently Asked Questions
Below are some of the most common questions about Chiapas tours. Check them out!
Why visit Chiapas? 🧐
Chiapas is an enchanting place where you can appreciate different natural wonders. For instance, from unique animals in the world, landscapes, and crystal clear waters, to Mayan history and excellent cuisine.
You can find out colors, flavors, and unique senses around the jungle and through its picturesque streets where remains ancient roots that you can still perceive in the air. A state with a warrior legacy that has incredibly represented Mexico because of its fascinating history and nature that will make you want to come back, or even better, never want to leave Mexico. Especially Chiapas.
What to do in Chiapas? 🤿
Definitely, you need to visit Bonampak. You will simply be amazed by the energy and majesty of this ancient place of warriors and historical legends. You can see the famous murals that will amaze you with their preservation through the years!
Then, you can visit Misol há waterfalls. Just like Agua Azul waterfalls, these magical waterfalls will make you feel at extreme peace at the very moment you start hearing them. Finally, there are other options to explore such as the Lak Puj Kul Museum and the Catazajá lagoons. We are sure you will find thousands of things to do and you still will want more of Chiapas.
Where is Chiapas located? 🗺️
Chiapas is located in southeastern Mexico; it is bordered to the north by the state of Tabasco, to the west by Veracruz and Oaxaca, to the south by the Pacific Ocean, and to the east by the Republic of Guatemala. It is the eighth-largest state in Mexico.
Click on the image to see Chiapas in google maps: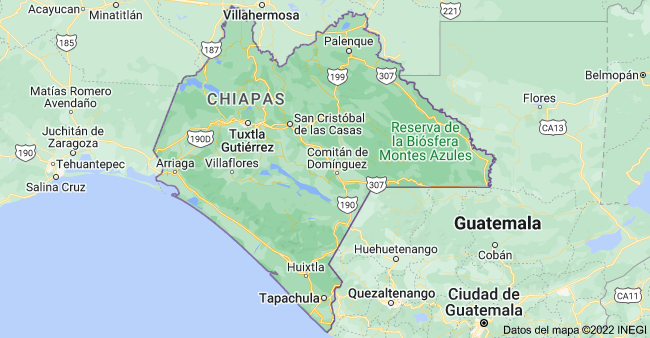 How to travel to Chiapas Mexico? 🛫
You should take a flight. Check if the airport of your state has direct flights to Tuxtla Guitierrez, Chiapas. If there are not, what you can do is go to Tijuana or Mexico City and from there look for a flight to Tuxtla Gutierrez. In Mexico City, there are bus stations that can take you to Tuxtla Gutierrez Chiapas. However, the drive is almost 12 hours.
Which are some of the Chiapas tours with Vibe Adventures? 🚌
At Vibe Adventures, we have different options for Chiapas tours for you! Check out this to choose the tour you would love the most to experience with us.